When the blazing sunshine lays on one's skin, who can say no to a glass of sparkling cold soda? The answer is no one! Summer is not complete without soda. The refreshing and cooling taste of soft drinks makes them the go-to drink for people of all ages. But guess what's even better? Now you get to make instant cold soda of all the customized recipes at home with Sparkin™ Cold Soda Maker by Glacier Fresh.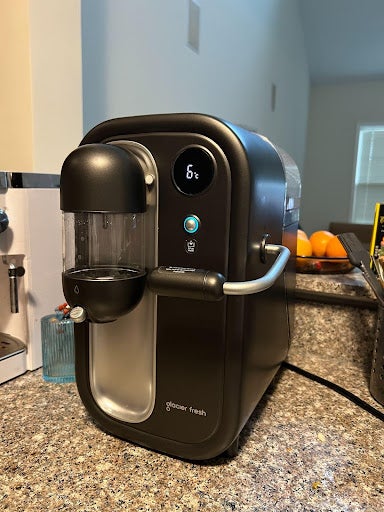 Conventional sodas are sold in stores only and are stored only in cans, recyclable but there are still people who are not sorting them properly or throwing them all over the place. Besides, soda brands add a lot of additives and colors to the drinks to make the drinks more flavorful, which does make them taste better but also makes them less healthy. Especially for those who are focusing on a green lifestyle, excessive sugar is a big no.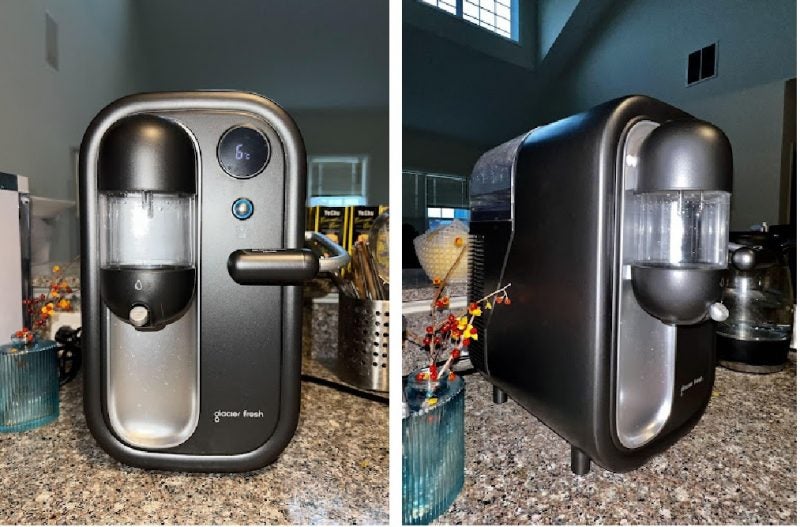 Making soda at home is much more than just a way of having fun with family and friends. Users are able to make customized recipes and add fresh ingredients or powder to the drink, which can help build a healthy eating habit. Bodybuilders are able to have a healthier version of soda without having to worry about sugar consumption. Most importantly, users are allowed to use glasses of all shapes and sizes at home instead of cans.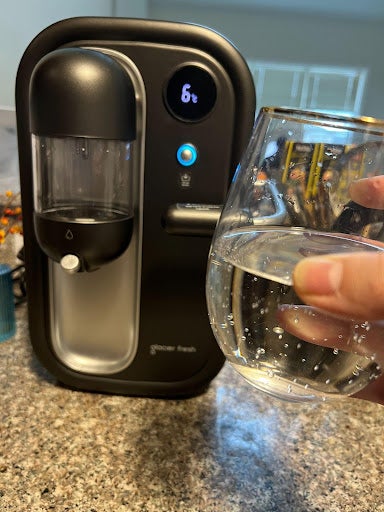 Home soda makers are not a new idea, but why Glacier Fresh? I've summarized a few things that stood out to me:
Large Water Tank
The machine comes with a water tank that has a capacity of 1.6L, which doesn't require users to frequently refill the water themselves while most soda makers in markets don't have large water tanks.
Instant Cooling Technology
There is no need to add ice to cool down. The fridge temperature automatically goes down to 6 Degrees Celsius after simply pulling down the handle on the side, bringing fresh cold soda within seconds.
LED Display
The LED Display allows users to monitor the temperature, cooling status and carbonation level so users can control the amount of carbonation they want at ease and make sure the machine is working properly.
Safety & Protection System
Sparkin™ Cold Soda Maker is associated with a carbonation level alarm that would go "beep" if the carbonation pressure is too much. Extra gas is released with a "Chuff" sound and users  will find the LED display showing number 88.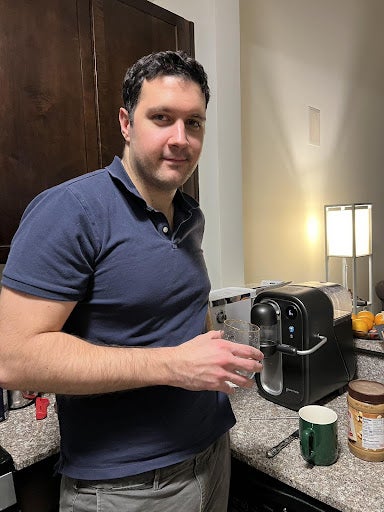 There are only four steps required to use the machine. Firstly, detach the water tank and fill it with water. Secondly, attach the tank filled with water at the back of the soda maker. Next, press the button below the LED display to fill the water into the storage link. And now it's ready for carbonation any time when you pull down the handle on the side.
I've been making fresh sodas of all flavors for my family since the day I got it and we all loved it. The user instruction is extremely simple and easy to follow. Even the kids in the house can make their own drinks and have stopped buying sodas from the stores! And now we're figuring out more recipes to make cocktails and mocktails at home. So if you're looking for anything to get ready for the coming summer, the Sparkin™ Cold Soda Maker by Glacier Fresh won't let you down!