Alcohol and alcohol accessories can be great gifts! Spread a little festive cheer this holiday season. Here are the best alcohol gift ideas for him! We've included everything from stocking stuffers to memorable gifts that he would never forget.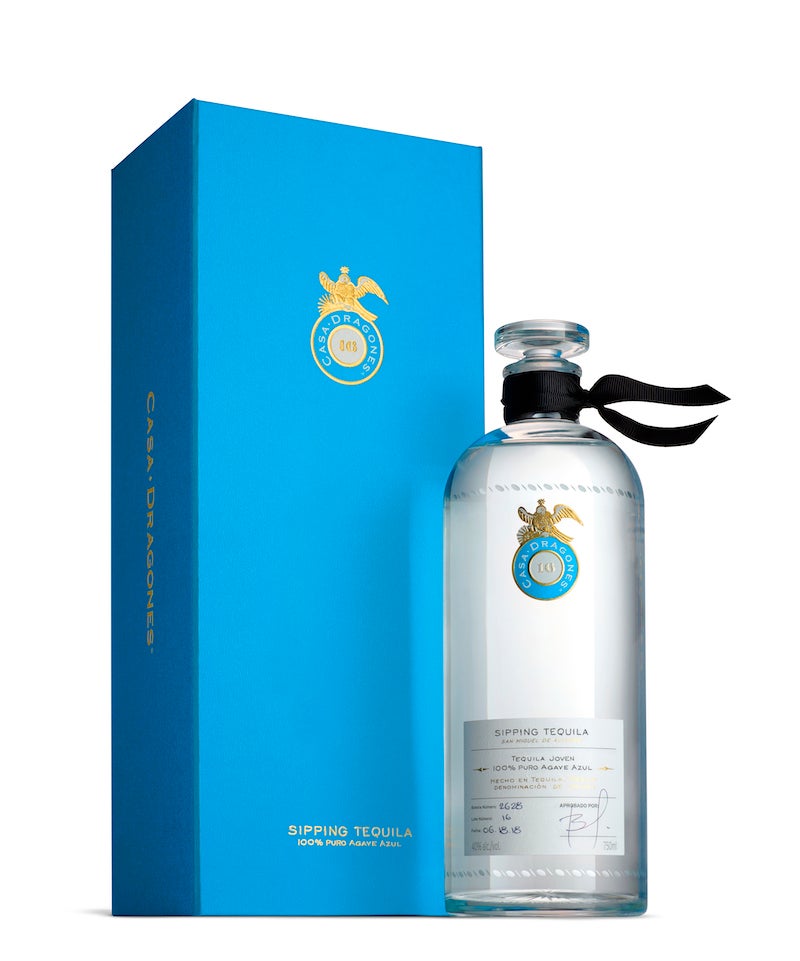 Casa Dragones Tequila*
If you are looking for something special for the tequila lover in your life, then Casa Dragones Joven should be on your list. The complex, smooth taste makes it perfect for sipping and food pairings. The hand engraved crystal decanter and beautiful blue gift box suggest that you are giving something truly premium. Easily one of the best alcohol gifts for him this Christmas.
Cost: $285.00 USD
BUY NOW
*Sponsored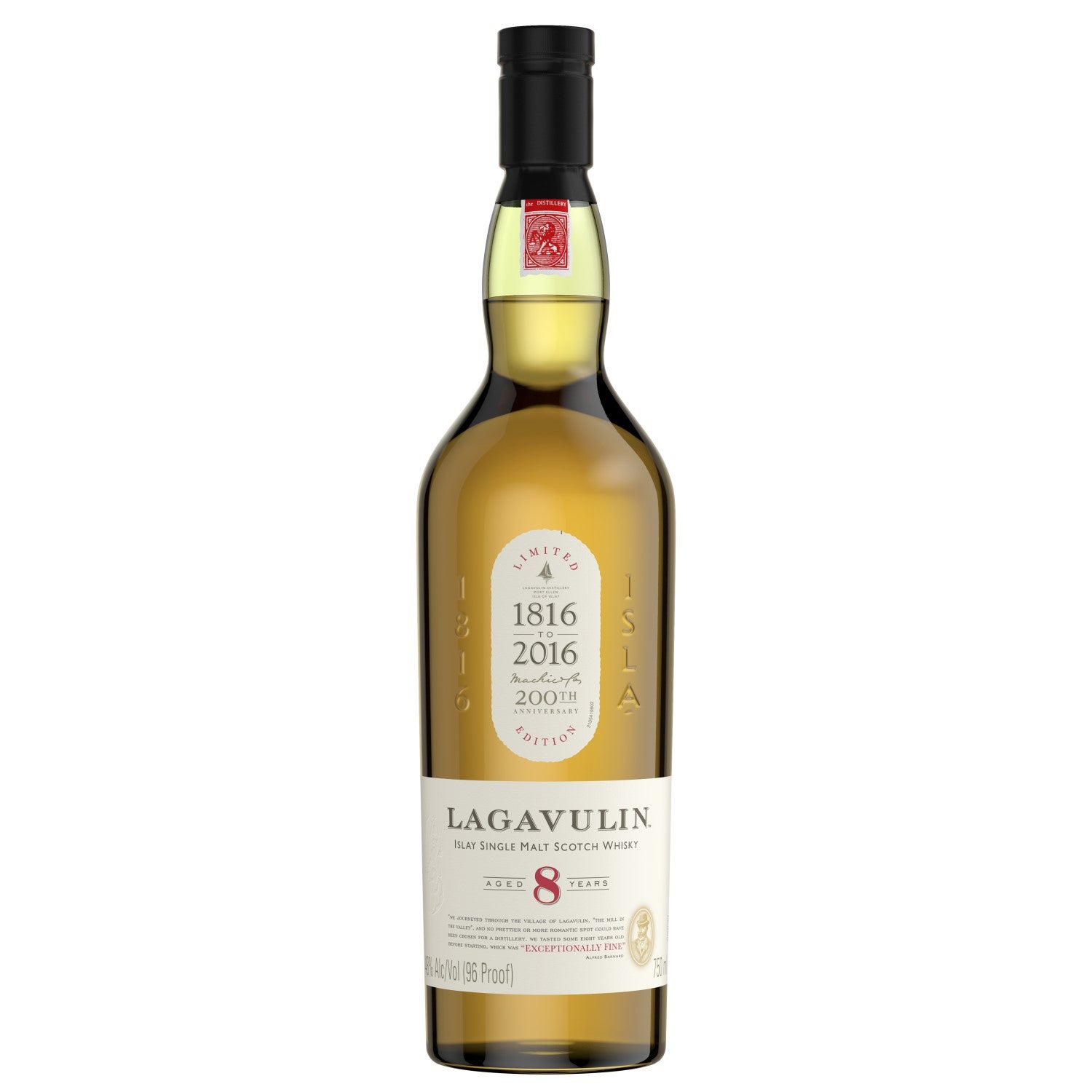 Lagavulin 8 Year Old Islay Single Malt Scotch Whisky*
The perfect gift for the discerning whisky drinker. Lagavulin 8 Years Old has a clean, long and smoky finish, leaving the palate dry as sweet smoke lingers on the breath. Enjoy in a whisky nosing glass.
Cost: $84.95 CAD
BUY NOW
*Sponsored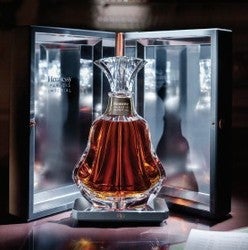 Hennessy Paradis Impérial Cognac
Created by Master Blender Yann Fillioux in 2011, Henessy Paradis Impérial exemplifies ultra-precise selection, maturation and blending. The year 2019 marks the beginning of a new era for Hennessy Paradis Impérial, the novelty is the redesign of the decanter/ The 100% crystal decanter is a luxurious piece designed by contemporary artist Arik Levy. Each decanter has a unique combinaton number and date engraved underneath. Available at the LCBO.
Cost: $3,823.00 CAD
BUY NOW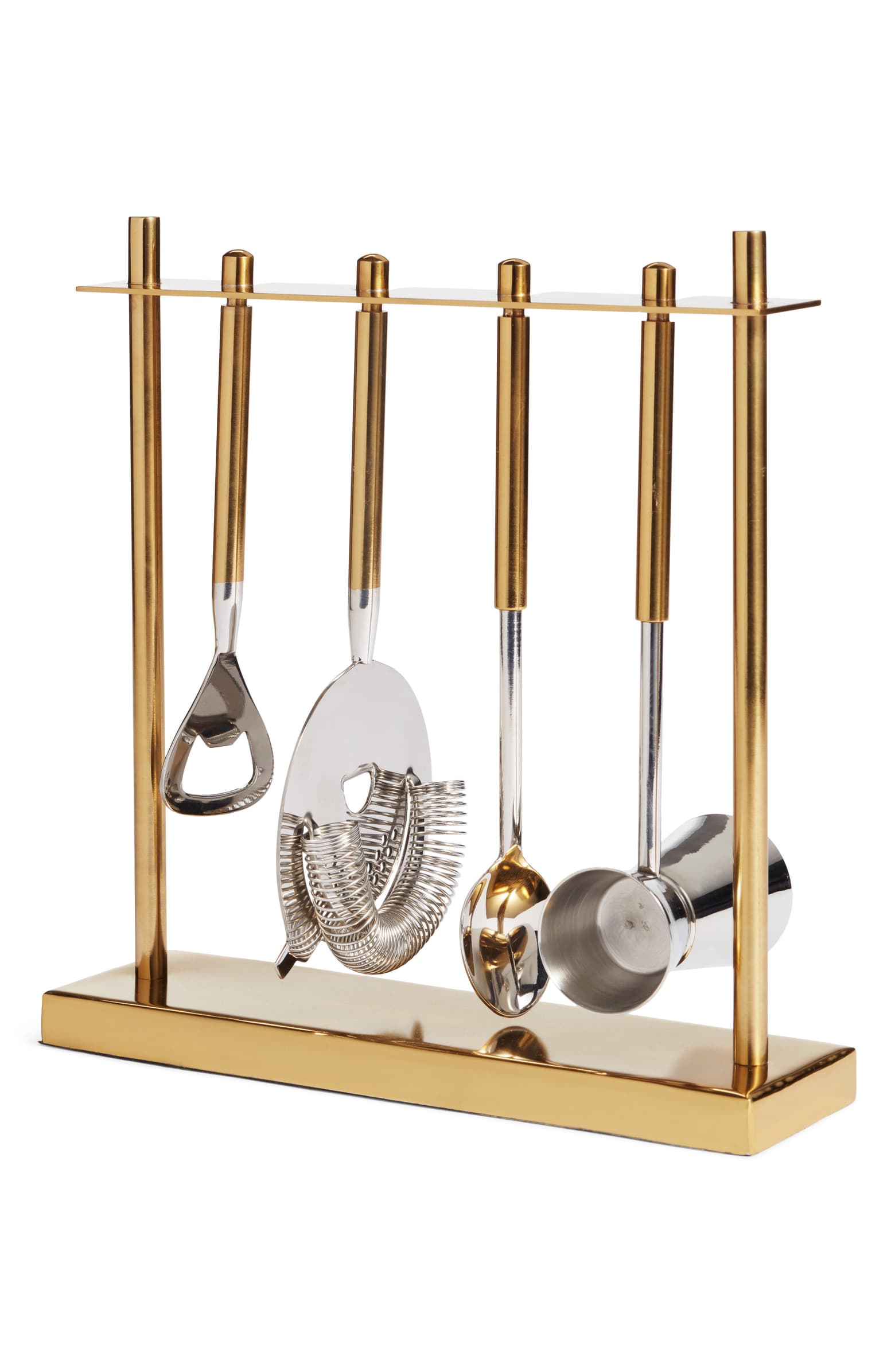 Nordstrom 5-Piece Stainless Steel Bar and Gold Tool Set
Take your favorite alcohol aficionado's home mixology to sophisticated new heights with a matched stainless-steel tool set that includes everything they need to concoct the perfect cocktail. This is one of our favorite alcohol gift ideas! Available at Nordstrom.
Cost: $95.30 CAD
BUY NOW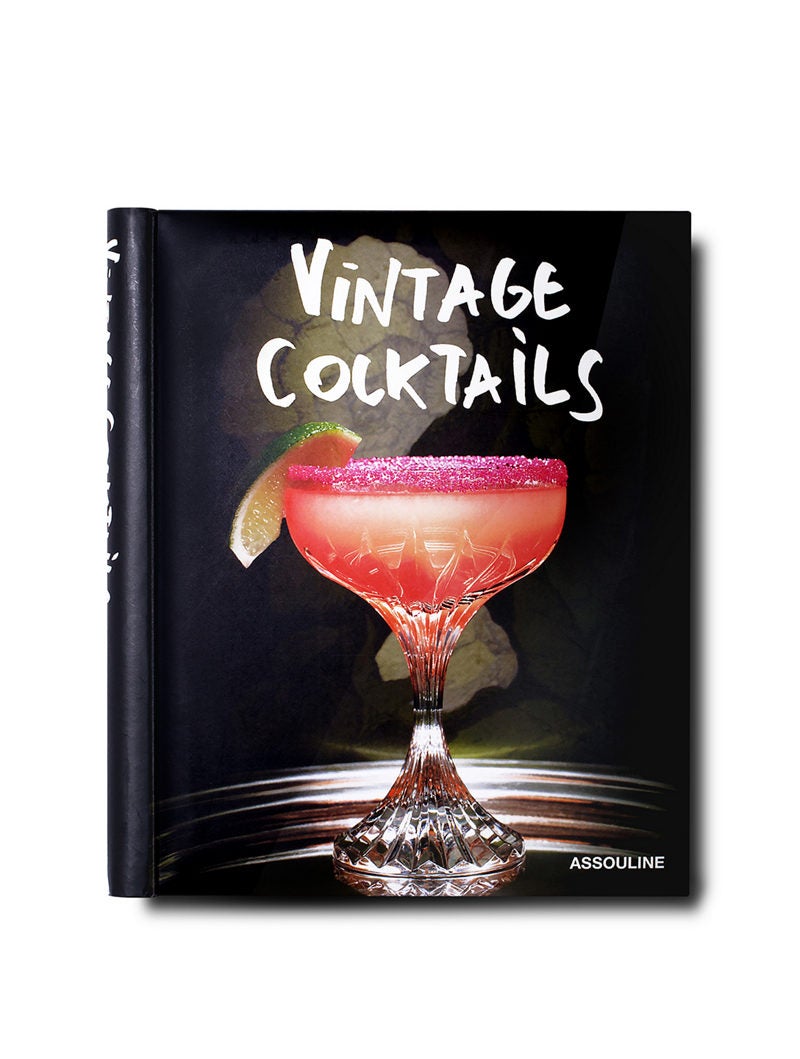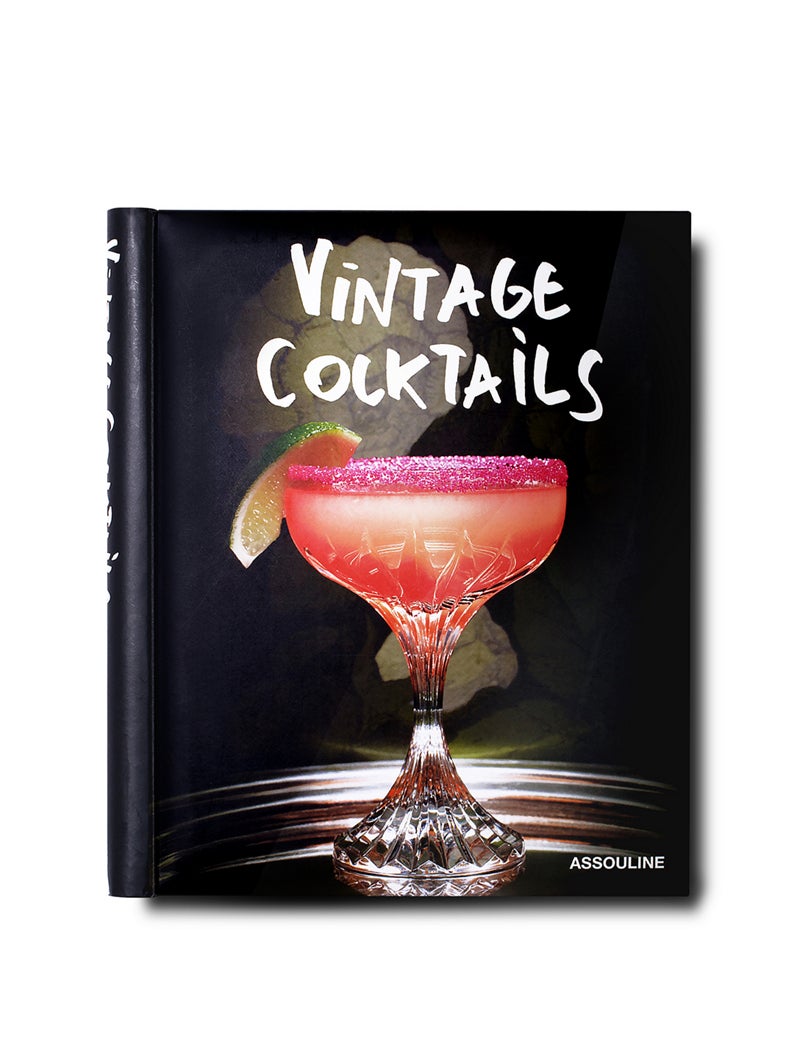 Assouline Vintage Cocktails Coffee Table Book
This coffee table book with over 60 recipes and photographs is what every fashionable host, aspiring mixologist or seasoned cocktail aficionado needs in his bar — or yours. 😉 A total of 140 pages with and 70 illustrations, spiral bound and hard cover. It's the perfect addition to anyone cocktail lover's swanky space. Available at Holt Renfrew in Canada, or Barnes and Noble in the US.
Cost: $75 CAD
BUY NOW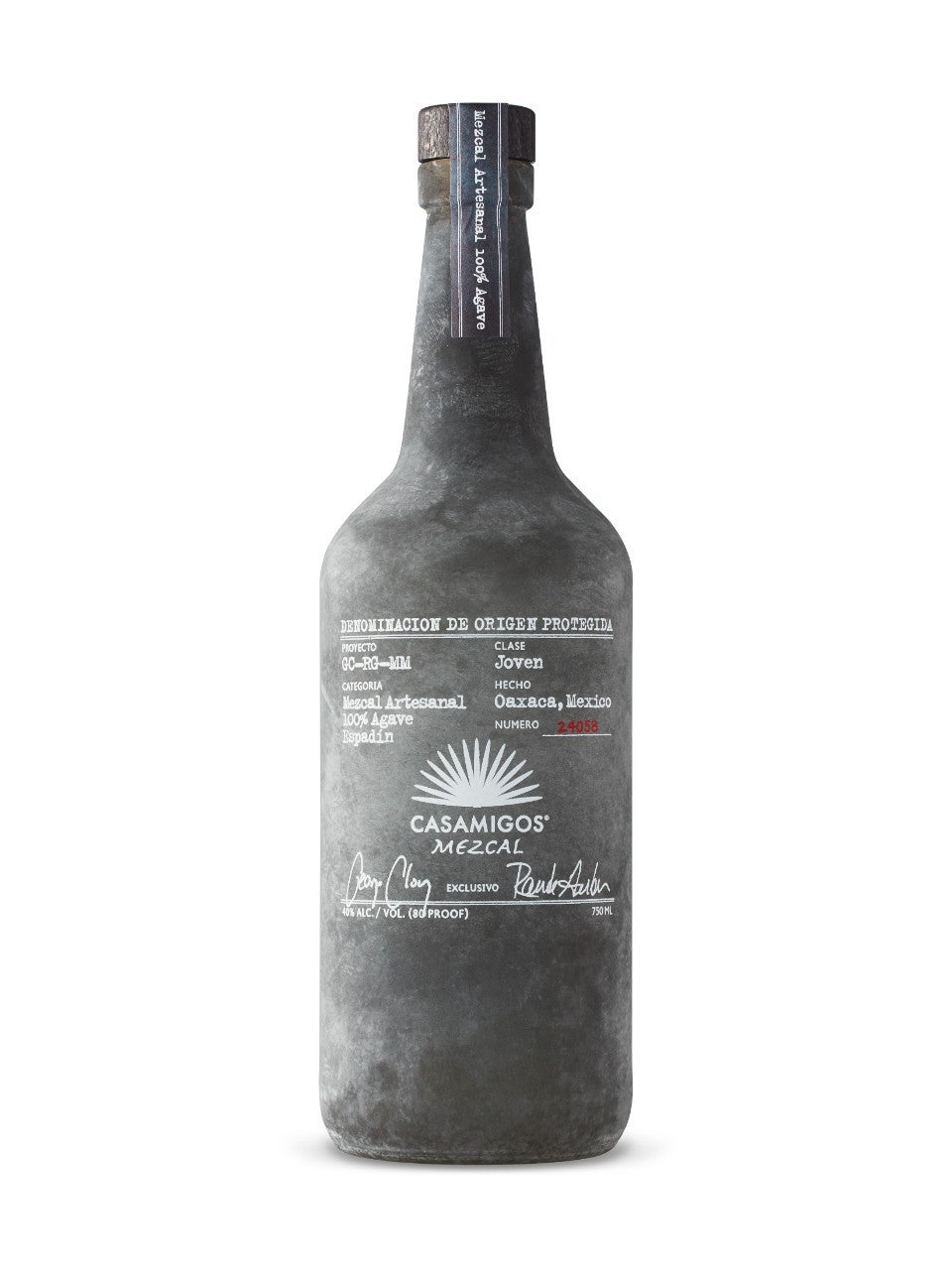 Casamigos Mezcal
Crafted in Oaxaca from 100% espadín agave using traditional methods. This mescal stands out for its smooth, round texture and superb taste. Expect aromas and flavours, with tropical fruit, herbal, fresh mint and dried herb notes. A smoky note is woven throughout, lingering on a lengthy finish. Serve neat or with fish tacos. Available at the LCBO.
Cost: $89.95 CAD
BUY NOW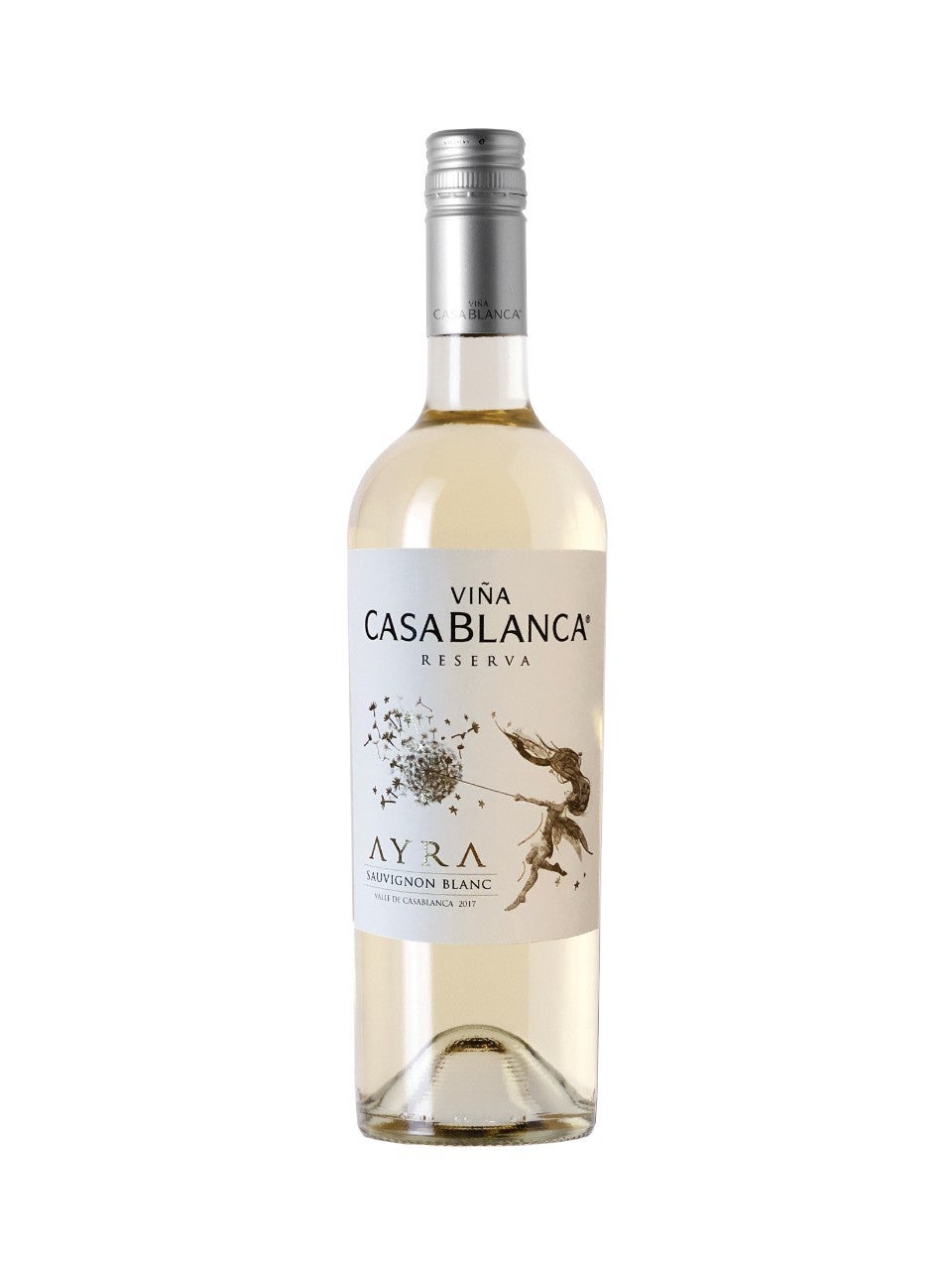 Viña Casablanca Reserva Sauvignon Blanc
Wine Enthusiast described it as, "Dusty gritty citrus aromas are briny and piercing. This feels honest and solid, but cutting. Grassy flavors blend with lean citrus notes prior to a basic short finish." Easily one of the best alcohol Christmas gifts for wine lovers. Now available at the LCBO.
Cost: $89.95 CAD
BUY NOW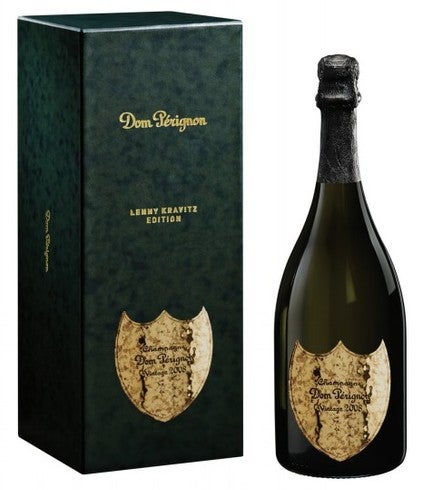 Dom Pérignon x Lenny Kravitz Limitd Edition Vintage 2008
A true connoisseur of vintages, Lenny Kravitz has a longstanding relationship with Dom Pérignon. This collaboration materialized in a project that springs from Lenny's lifestyle and attitude. Perfectly paired with a Toronto vacation (or stayvaction) at the Bisha Hotel's Lenny Kravitz room. 😉
Cost: $280.00 CAD
BUY NOW
Spirit of York Vodka
A modern landmark in the distillery district – the copper columns of the still at the Spirit of York Distillery are revealed by a striking transparent glass tower. For their vodka, a single distillation of 100% Ontario rye yields a rich, buttery texture with crisp peppery, nutty and spicy notes and green apple sweetness. Available at the LCBO.
Cost: $49.95 CAD
BUY NOW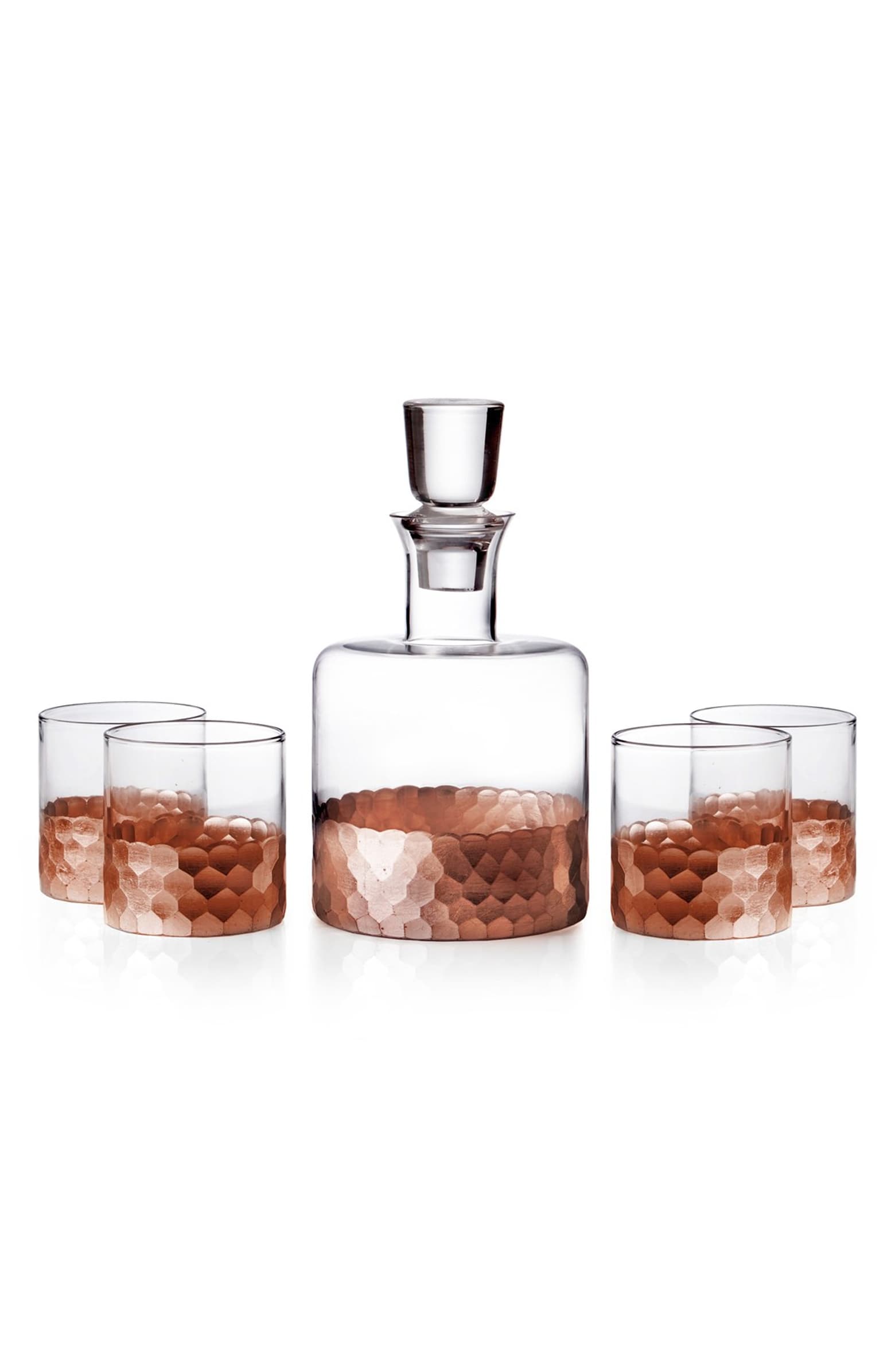 American Atelier 'Daphne' Decanter and Whisky Glasses
Add a touch of modern sophistication to his home bar with a sleek whisky glass and decanter set featuring metallic honeycomb patterns. This is one of the best alcohol gifts for him and will get those spirits looking their best. Available at Nordstrom.
Cost: $82.87 CAD
BUY NOW
The Macallan 1824 Series No. 6 Highland Single Malt
The Macallan 1824 Series was created with an eye to highlighting the range of colours, all naturally created, of Macallan whiskies. The collection moves from lighter expressions to darker, perfectly matching the type of casks and ageing regimens applied. The No. 6 was aged in handcrafted, first-fill Spanish sherry-seasoned oak casks created in the Jerez de la Frontera cooperage. These casks play a huge part in creating the rich spice, dried fruit and citrus tones of this silky smooth, sumptuous and soft Macallan. Available at the LB
Cost: $5,100.00 CAD
BUY NOW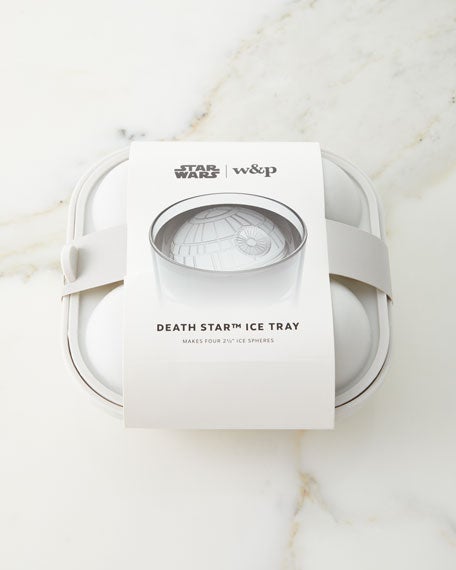 W&P Star Wars Death Star Ice Tray Mold
Stare down the Empire's iconic weapon with every sip. This flexible silicone mold is reinforced with rigid connecting pins that stabilize the tray during filling, transfer and freezing. Death Star™ ice tray makes four 2.5″ ice spheres. Freezer, microwave and dishwasher safe. Availably at Bergdorf and Goodman.
Cost: $30.00 USD
BUY NOW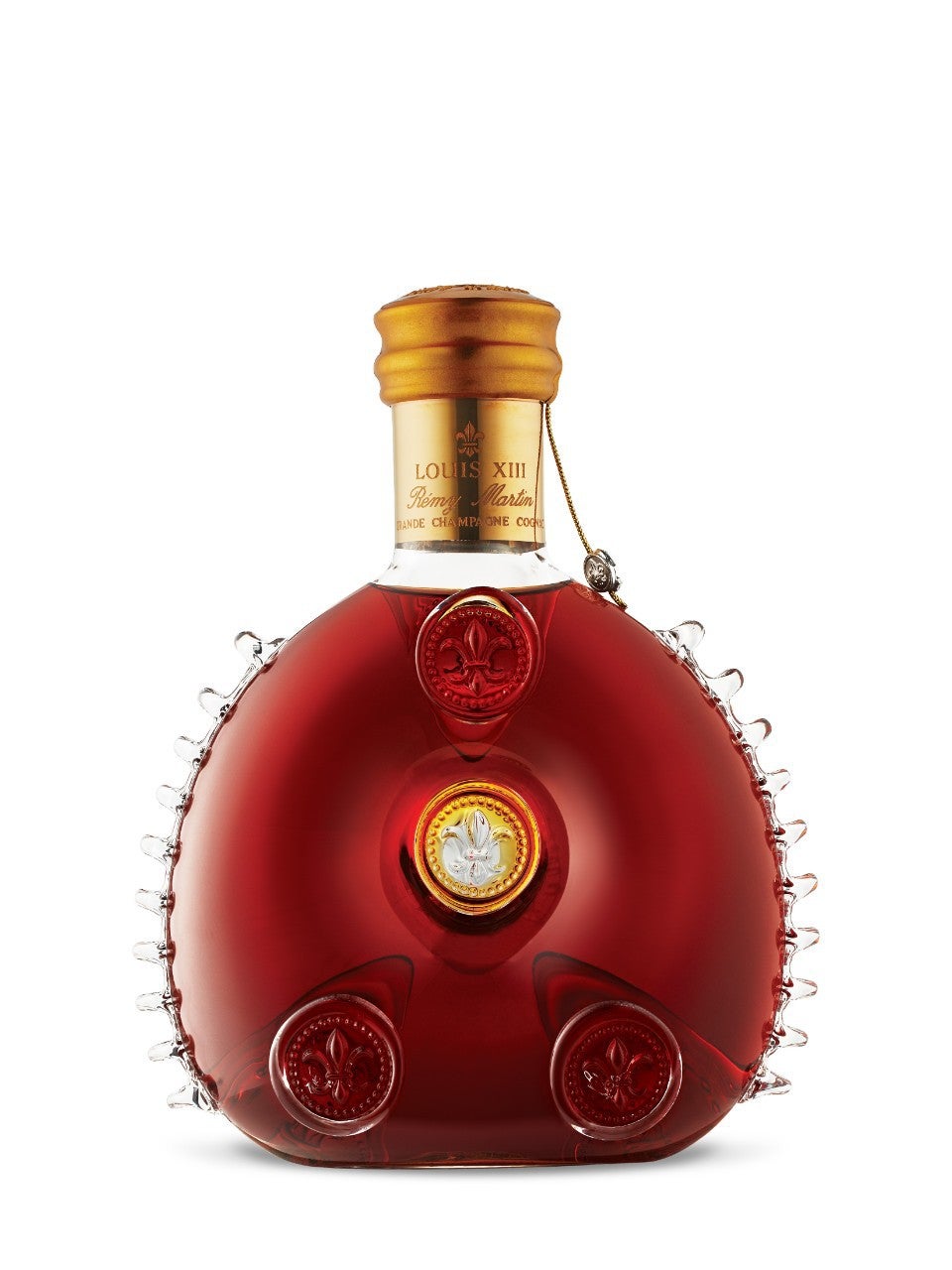 Rémy Martin Louis XIII Cognac
Louis XIII is peerless. Blended from 1,200 different cognacs aged up to 100 years, each bottle represents the career achievements of generations of cellar masters. In a stunning Baccarat crystal decanter and presentation case.
Cost: $4,200.00 CAD
BUY NOW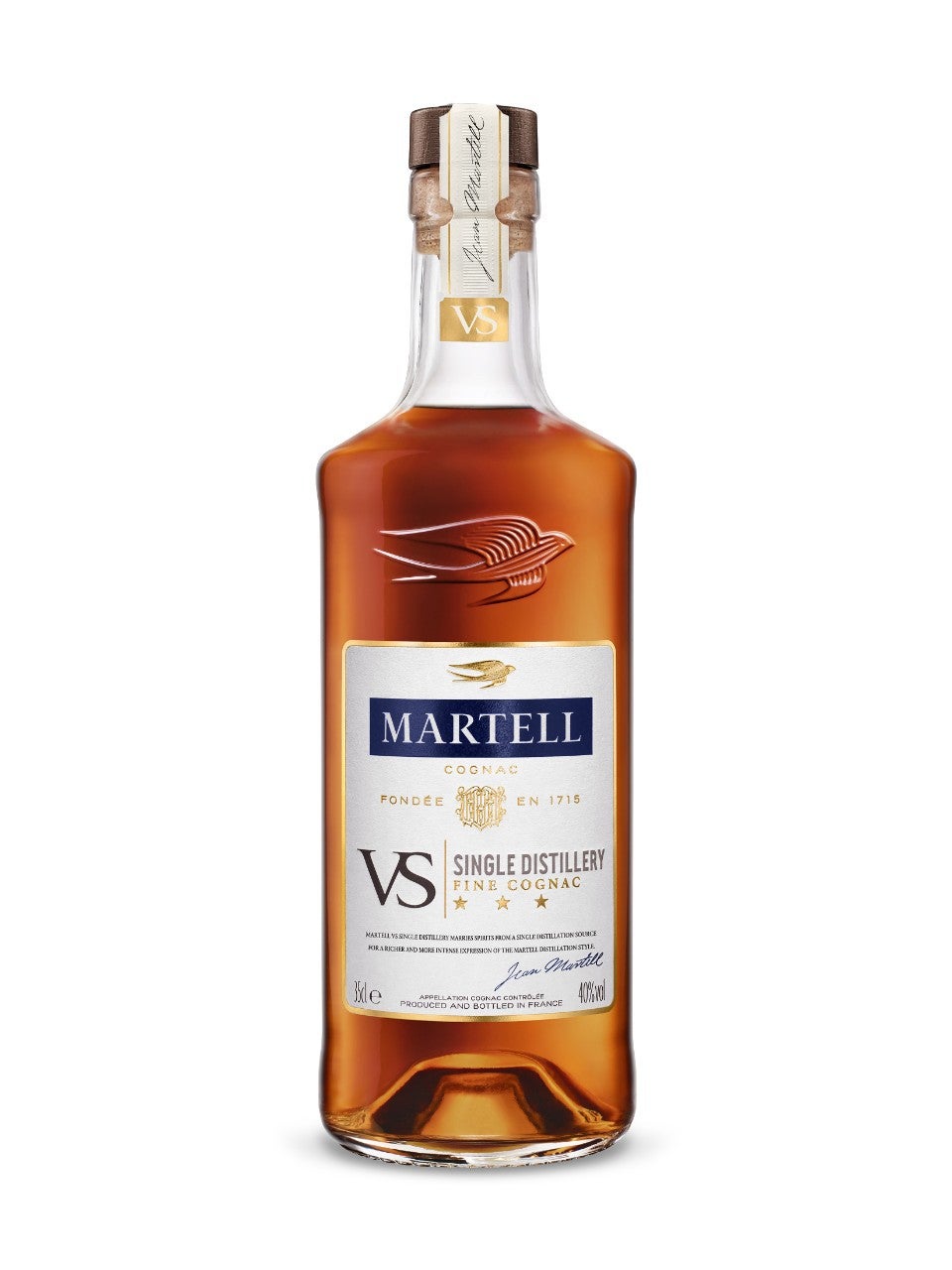 Martell VS Single Distillery Cognac
Martell is the only great Cognac house to exclusively distil clear wines – a unique method that gives the final cognac a distinctive style. This is a beautiful pale gold with aromas of citrus, pear, subtle spice, and wood from the fine-grain oak barrels. On the palate enjoy citrus and spice notes with a smooth texture.
Cost: $65.50 CAD
BUY NOW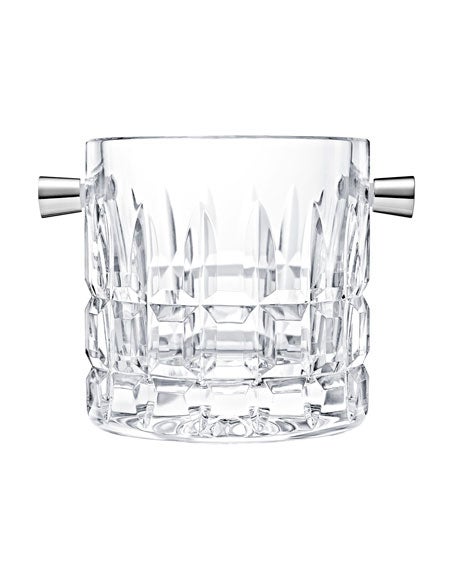 Saint Louis Crystal Manhattan Ice Bucket
Blend of American inspiration and a French sense of conviviality, Manhattan introduces the spirit of mixology at home. The collection is resolutely modern, embellished with bevel cuts forming an architectural decoration. The Manhattan ice bucket is the ideal bar accessory. Its silvered-plated metal handles make movements easier and take after the shape of the square decanter's lid, the shaker and the jigger. Available at Bergdorf and Goodman.
Cost: $650.00 USD
BUY NOW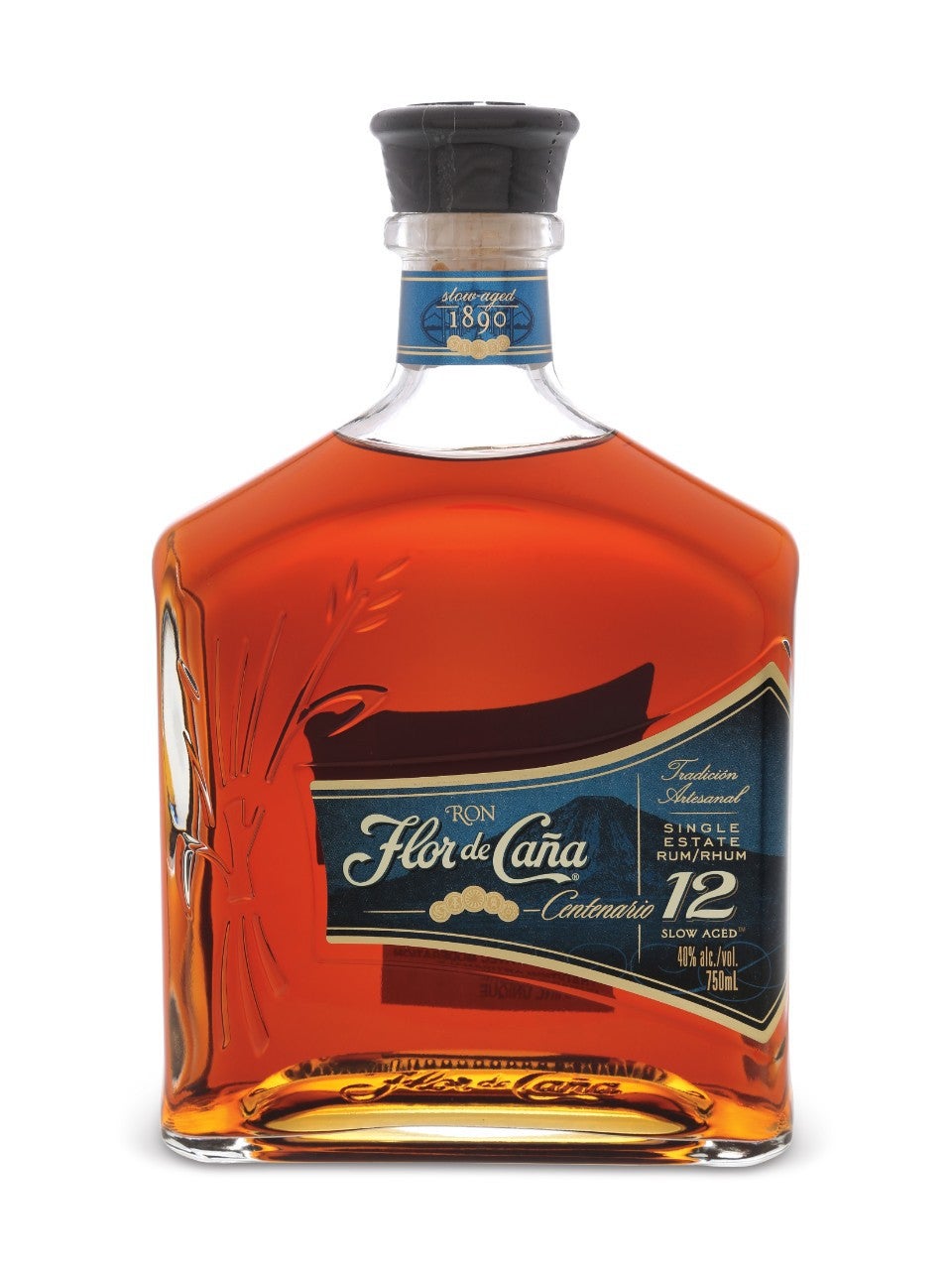 Flor de Caña Centenario 12 Year Old Rum
Flor de Caña translated means 'flower of the cane' and this rum from Nicaragua certainly reflects its name with fragrant floral and vanilla notes being dominant. The palate is drier than expected with medium weight, and some clove, dark chocolate, and dried fruit flavours on a warming, medium-length finish. One of the best alcohol Christmas gifts at an affordable price point. Available at the LCBO.
Cost: $41.95 CAD
BUY NOW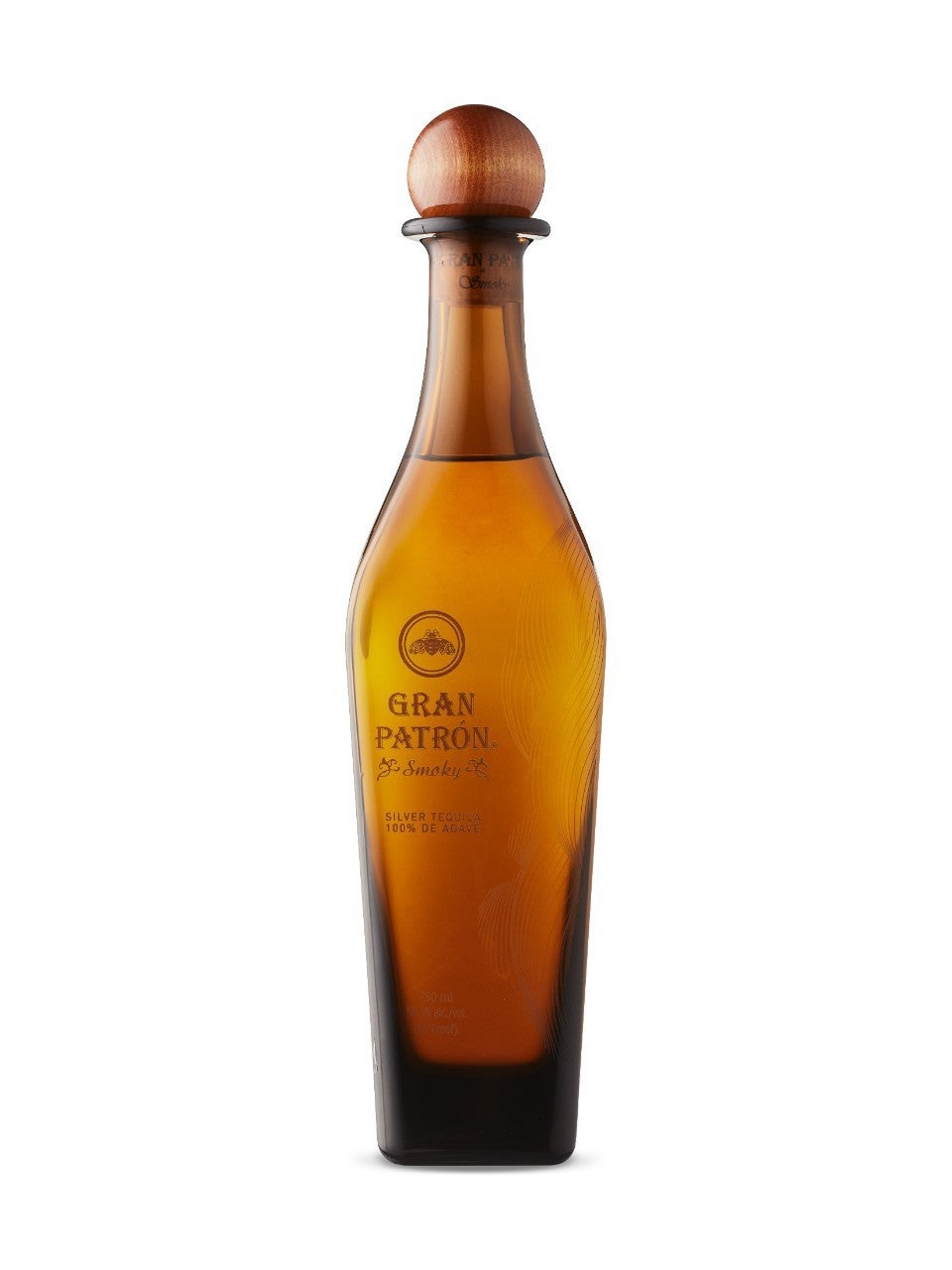 Gran Patron Smoky
An artisanal tequila that is crafted using the ancient technique of roasting the Blue agave over charcoal in stone pits. Shows distinctive aromas and flavours of smoked agave, pepper and spice with hints of citrus and honey. The palate is smooth and sweet with smoked pepper notes on the finish. Enjoy neat or in a cocktail. Available at the LCBO.
Cost: $277.15 CAD
BUY NOW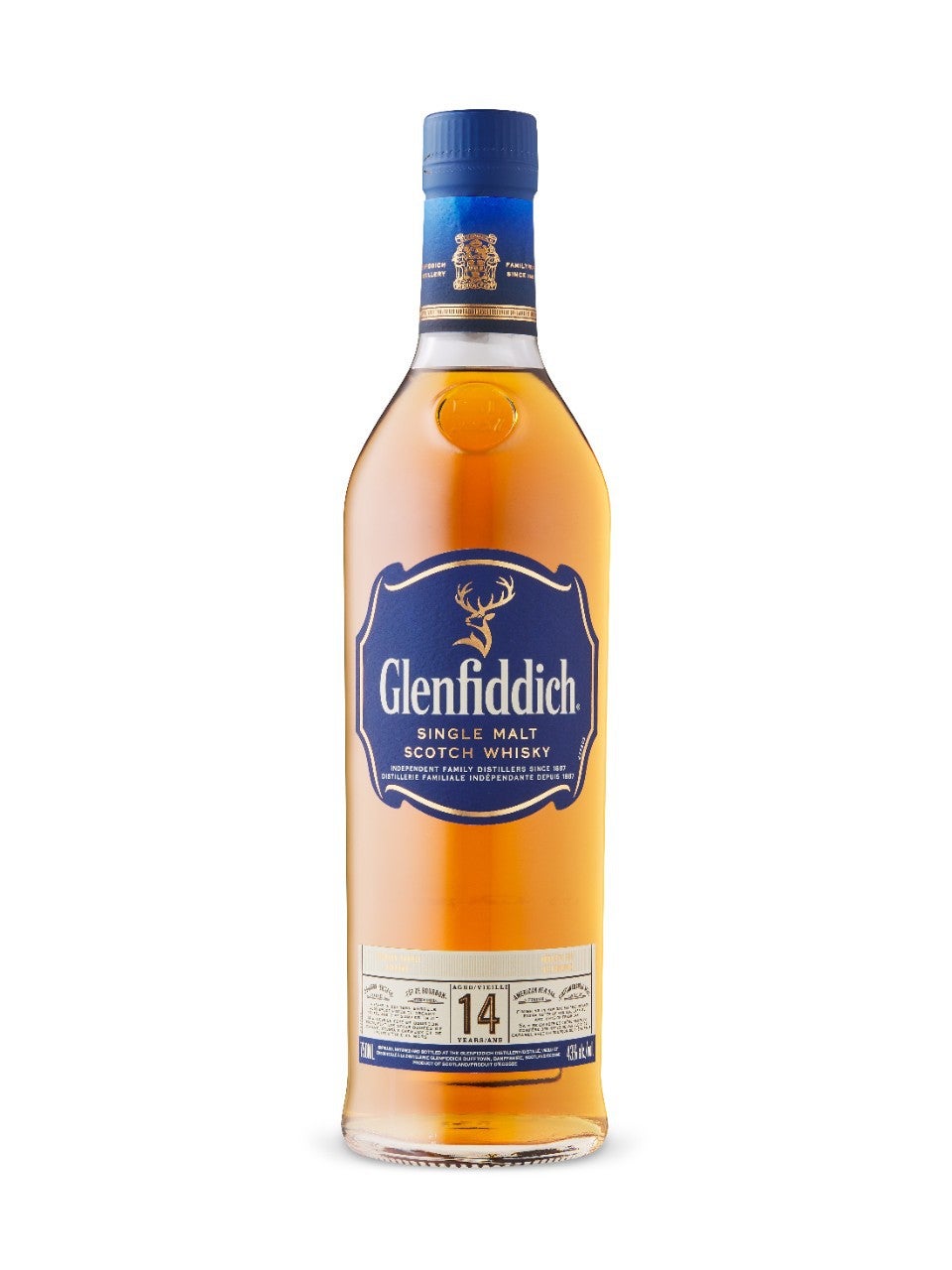 Glenfiddich 14 Year Old Bourbon Barrel Reserve
This unique whisky by Glenfiddich is an homage to the treasured bond between scotch whisky and American bourbon. Bourbon Barrel has been aged in ex-bourbon casks and finished in charred American oak, which lend the whisky its American sweetness, which balances beautifully with the spicy scotch.
Cost: $69.95 CAD
BUY NOW
Happy Holidays
We hope these alcohol gifts for him help you surprise your favorite alcohol aficionado. Don't procrastinate, before it's too late! 😉 And don't forget to check back soon for our regular Gift Guide Series leading up to the Holidays. >>>