They say that summer bodies are built in the winter, so why not get a head start this fall? It's never too early or too late to achieve your fitness goals. To get you started on your Fall Fitness routine, the team at SWAGGER have rounded up our top picks that will help your body and mind.
The ME METHOD: Health From Within

The ME METHOD is a series of daily tiny habits to simplify your health. Start or end your day with a 7 minute quiet time consisting of a proverb prayer meditation to take care of your spiritual health and use it to help you sleep better and wake up calm. Enjoy a 7 minute stretch or walk around the block in the morning to start the blood flow process and balance your circadian rhythm. Take your coffee tea or green smoothie hydration recipe from the Method cookbook and your 1 protein, 2 sides meals at home. Protect yourself from environmental factors with the calming ME FOR MEN ALL IN ONE Oil so you can push through the elements that come along with daily life and look and feel like a million bucks while doing it.
Snack on some fruit with nut butter or trail mix to satisfy the afternoon slump and take your decaf coffee or tea if you choose and increase your energy with an efficient posture focused fitness routine to lengthen and strengthen your body at the same time so you can fit in your clothes and live pain free behind your desk, and with your friends and family. Skip the low back hip knee and shoulder problems and choose the Method swim workout, the method yoga workout,  the method sprint workout, the method posture lift, the method walk and take care of your mental health and physical health all in 1 hour. Look in the mirror with calming confidence knowing you're on The MEthod.
DUER Mens Jogger
Your clothes shouldn't slow you down. Go anywhere, do anything, in a single pair of pants that are ridiculously comfortable. Mid-rise with a slim fit through the hip, and jogger cuff. Natural TENCEL fibres offer a breathable, technical product with exceptional comfort. Featuring a zipper thigh pocket. If you're looking for a style as versatile and adventurous as you are, look no further. This Canadian brand has a wide range of performance apparel options for both men and women.
Peloton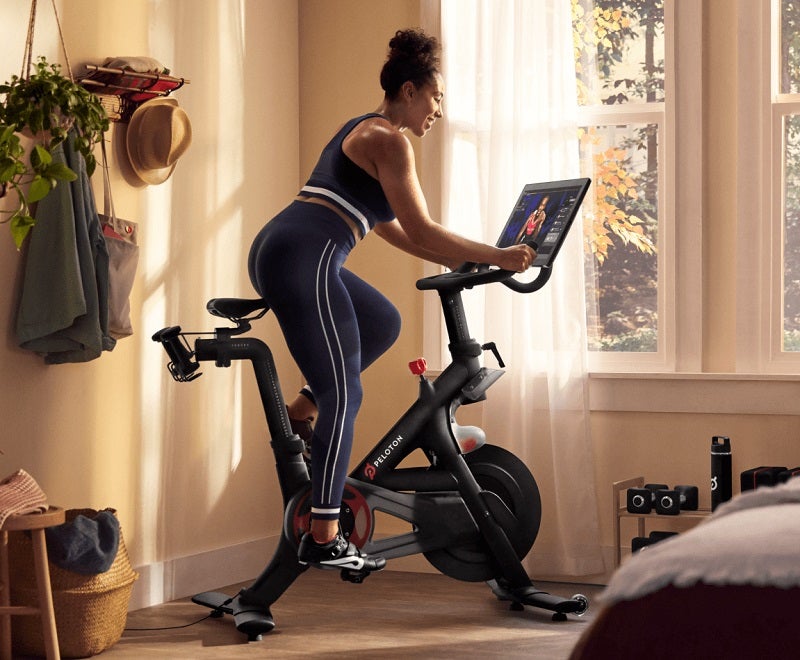 The Peloton bike is the latest and greatest in fitness tech bringing your own personal trainer right to your home. Ride with other Peloton Members live and on-demand. Send high fives and filter by followers, age or gender. Encouraging a send of community, and a support system. Connect your social media accounts if you want to get connected as well. Commit to a fitness-focused goal and earn badges for completion.
Now $600 less.
Vitamix® Ascent® Series A3500 Rocks the Blender World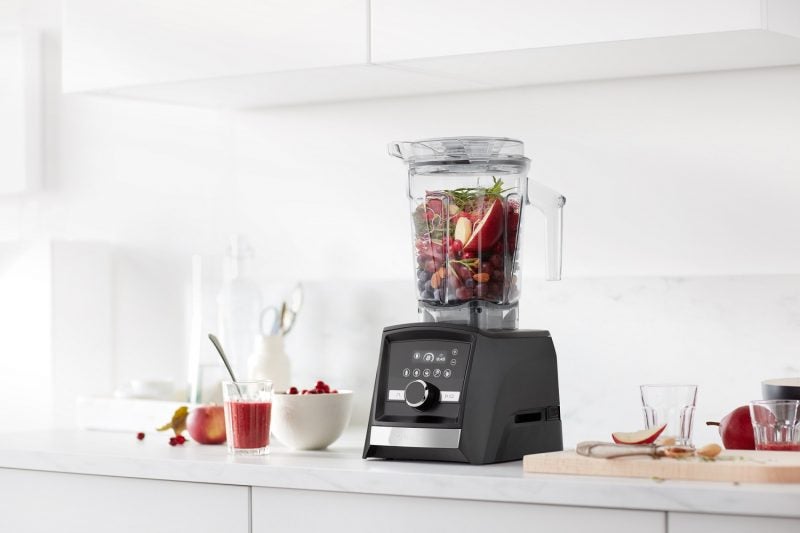 Taking the next step in your health regimen often begins with a blender to mix smoothies, soups and healthy recipes. It's important not to skimp on your purchase, because the last thing you want is to be let down. Performance and versatility are key: you want easy assembly, rugged durability, speedy blending, and customizable settings.
The Vitamix Ascent Series A3500 slam dunks this category, in so many ways. Whether you're making smoothies, soups, dips, or desserts, the Vitamix A3500 has a setting for that. Built for power and precision, it's easy to adjust the speed and intensity of the blending, using the touchscreen to personalize any recipe you may dream up.
The A3500, as do all Ascent Series products, features Vitamix's SELF-DETECT® technology, enabling users to leverage multiple containers and accessories that connect with the machine wirelessly. The machine will read each container and automatically adjust blending times. Users can also time any recipes they're making and control the power through variable speed controls.
Getting healthy isn't easy for anyone, let alone staying fit. The best place to start is with your diet, and the simplest way to maintain a healthy diet is by blending fruits and veggies into tasty meals you can enjoy quickly and conveniently. You don't have to be a great chef to make healthy food taste great; all you need is a Vitamix A3500.
Mantra Labs' 30-day Chrono bundle
Supercharge your immune system, mind and body
Mantra Labs' 30-day Chrono bundle can be the perfect supplement for your nutrition needs. Experience health on a whole other level with insta-nutrition designed to help you flow through the day. Simply the best way to hydrate, focus, energize and rest.
This bundle of functional drink powders is loaded with vitamins, oceanic hydration, 70+ trace minerals, nootropics and 30+ immune-boosting antioxidants, and recovery herbs to fuel your mind and body. No calories, sugar or carbs. Citrus coconut, tropical berry, lemon chamomile, are a few of the fun flavors. 100% satisfaction guarantee.