This Toronto-based Tattoo artist is giving away free flash tattoos – but there's a catch!
If you're a resident of Toronto and love tattoos (doesn't everyone!?) we have some good news for you! Notorious fine line artist, Mr Koo, recently announced on his Instagram that once a week he would be planting flash tattoo concepts across the city – including inside everyone's favorite Swedish furniture store – and if you found the design, the tattoo was yours.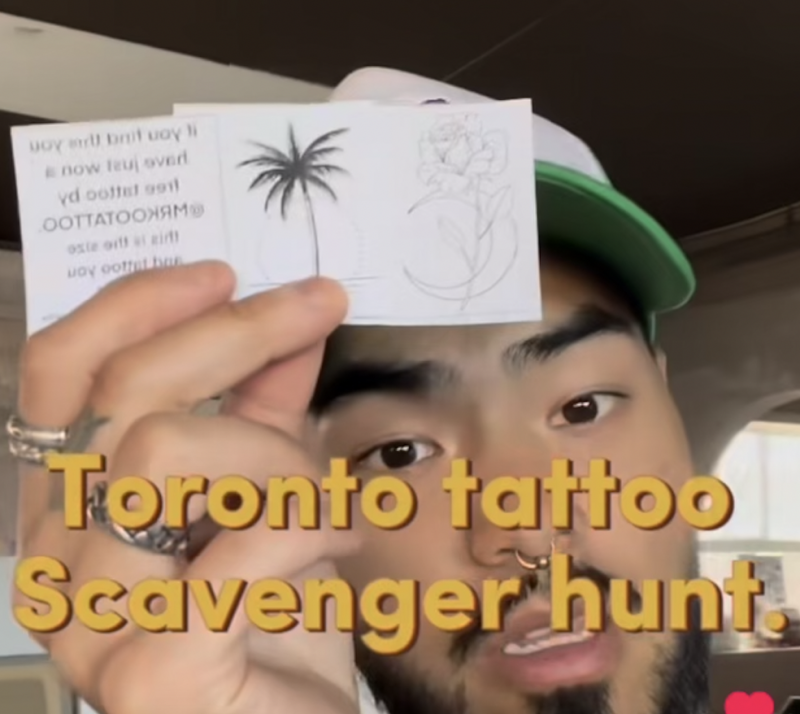 The campaign is still going for those of us with sharp eyes and who know the city well – Koo's clues are *just* enough to figure out where in the city the designs are dropped and zip over to claim it.
For those of you who prefer a more thought-out design, Koo's books are now open for July and August – so don't miss your chance to book with the city's most sought-after artist!