The low-budget independent film "Wheels" has slowly been on the rise following a new release on Amazon Prime. The film has racked up millions of views and is on its way to becoming a cult classic. The film received positive reviews and a modest 8.4 rating on IMDB with over 17 thousand reviews.
Donavon Warren is the writer, co-director, producer and also plays the lead role as Mickey in the film. He also has 4 movies in production through his production company Loaded Dice Films. We sat down for a quick one-on-one with him, for his thoughts on fashion and to learn a little bit more about what makes him tick.
My day-to-day is pretty simple and casual. Although I really do love to dress up in a nice suit sometimes.
Typically, I wear sweats in the morning for lifting or training. Those sweats must have zippers by the way. I have lost too many phones to zipperless pants or shorts. You are in the middle of a great run or workout, then your phone goes flying. I wear those and a super-thin material V-Neck shirt. Regular shirts feel like they are choking me.
I remember someone gave me a Nike store gift card as a gift once. I walked around the store for an hour and couldn't find anything. They are in the dark ages as far as that goes, they don't have zippers on their sweats and don't do v-necks. Can't do it. I couldn't use that card. I told my friend and they laughed and they used it.

I also am a strong believer in barefoot shoes. I use 5 finger shoes daily for training, I ran the LA marathon in them. And I love super thin shoes for day to day. I mean very thin. No sole inserts, no padding. I don't do soft shoes.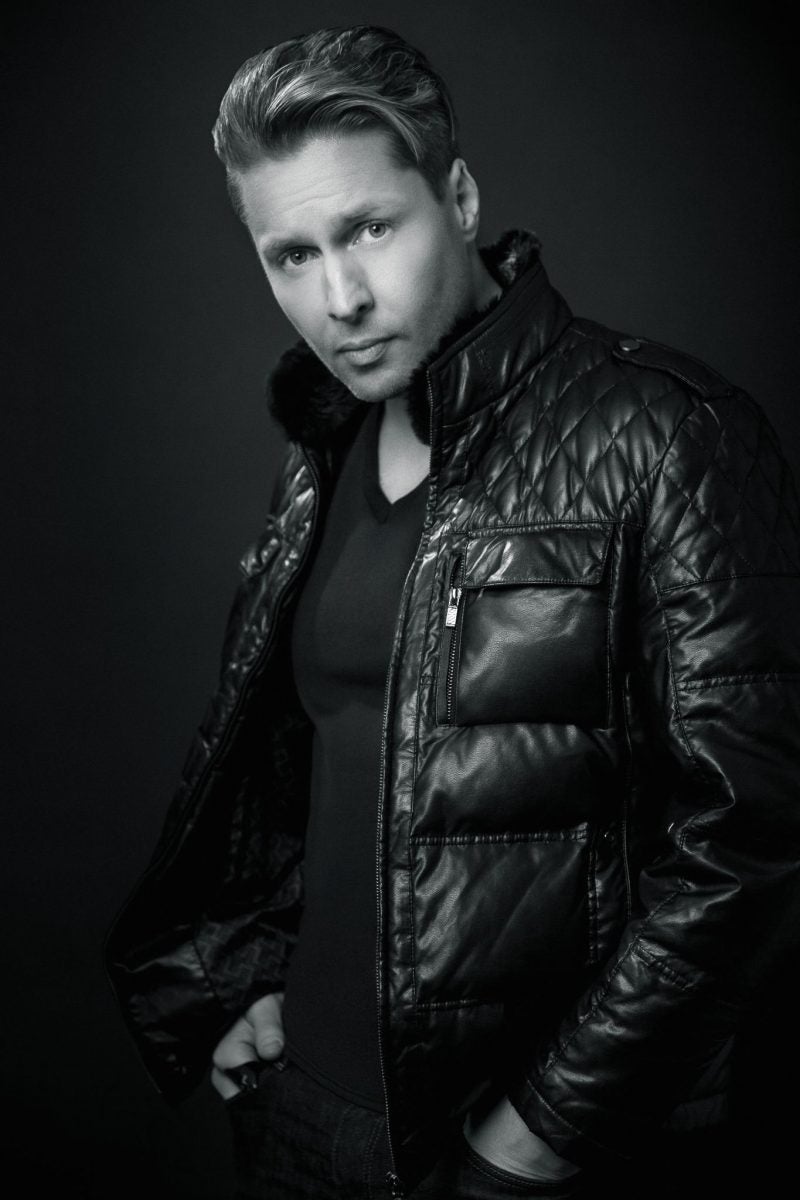 Then when I go into Loaded Dice, I will wear jeans or slacks, sometimes a full suit. Depends on how I feel and what I will be doing. Sometimes I will wear slacks with a nice t-shirt or a button-down. The night before, I always look at my schedule for the next day and pull out my clothes. In the morning I just don't have the brain space to be putting something together.
The only time I go laidback casual into the office is when I am doing a 3-day weekend lock-in session by myself. Usually, these are writer sessions or big project sessions. For those, I go in Friday morning and don't leave until late Sunday night. I literally will pack a suitcase for those. I will sleep and eat at the office. Shut off my phone and just crank out pages. I definitely don't wear a suit but keep one handy just in case lightning strikes, or there is a suit emergency. (laughing)
Colors…I really don't do colors. It's really grey or black for the most part. I just started warming up to grey a little while ago. (laughing)
I have made my own clothes before. It's really just for fun. I had this one jacket that I just loved. It had this really big zipper, that I could fit a full-size script in. So I took that jacket and had someone sew velcro all over it. Now I have patches that I swap in and out.
Do the clothes make the man? They don't make the man. But they sure can make you feel like the man. There is nothing like putting on a nicely tailored suit with cuff links. It literally will change the way you walk. It's a great feeling!