Fan Expo Canada 2023 proved to be a whirlwind of excitement for pop culture aficionados.
The event, held in Toronto, captivated attendees with an impressive array of attractions, from captivating celebrity panels to the mesmerizing world of cosplay.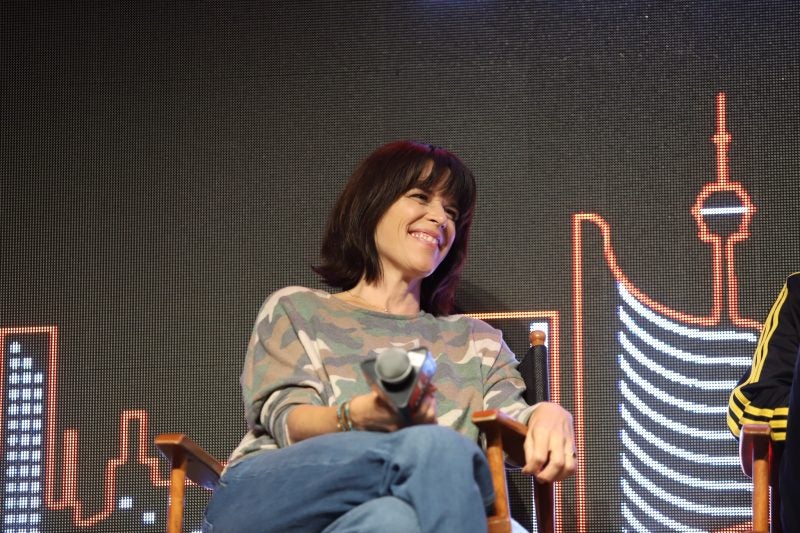 The expo roared to life with a burst of enthusiasm during the opening panel, headlined by Neve Campbell, the legendary "final girl" of the beloved "Scream" film series. With infectious excitement, Campbell declared, "I'm home!" as she stepped onto the stage, setting the tone for what would be a thrilling event. Joining her were the equally iconic Skeet Ulrich and Matthew Lillard, both known for their memorable roles in the "Scream" franchise. Their presence ignited waves of nostalgia among fans and underscored the franchise's enduring impact on pop culture. 
This year's "Scream" panel wasn't just a celebration of the past; it also offered a glimpse into the future of the horror series. Attendees were treated to tantalizing insights and sneak peeks into the upcoming addition to the franchise, fueling anticipation and reigniting fans' passion for the iconic masked "Ghostface" killer.
Adding to the star-studded lineup was "The Walking Dead" and "The Bear" star Jon Bernthal, "Daredevil's" Charlie Cox, "Wednesday" star Christina Ricci, Star Wars icon Hayden Christensen, and many more.
Beyond the captivating celebrity panels, Fan Expo Canada 2023 showcased a plethora of engaging activities and exhibits, such as Paramount's "The Lodge," Crunchyroll, Wattapad, STACKTV, and Amazon Prime's "The Boys." Enthusiastic cosplayers roamed the halls, donning intricate and imaginative costumes that paid homage to beloved characters from a wide range of franchises. The creative and vibrant displays highlighted the dedication and creativity of the fan community.
The convention also provided a unique opportunity for fans to directly connect with their favourite celebrities. Insightful panel discussions offered a window into the creative process behind beloved shows and movies, while meet-and-greet sessions allowed attendees to interact with their on-screen heroes up close.
As Fan Expo Canada 2023 came to a close, attendees departed with cherished memories and a renewed enthusiasm for all things pop culture. The event encapsulated the spirit of diversity, passion, and unity that binds fans and creators, leaving everyone eagerly anticipating the next chapter in this ongoing celebration of shared interests.
For more information about the event, including highlights and details, or to visit next year, check out the official Fan Expo Canada website at fanexpohq.com/fanexpocanada/.
Photo Credits: Fan Expo Canada