The intersection of visual art and music has always been a captivating realm, where the two mediums intertwine to create a multisensory experience for audiences.
Souleye, an acclaimed hip-hop artist, known for bending genres and his consciousness-elevating songwriting, has found a long-term creative partner in Rob Prior, an exceptional visual artist and producer. For many years, Prior has lent his artistic superpower to Souleye's music, creating mesmerizing album covers and other artwork that captures the essence and emotion of the bodies of work they represent.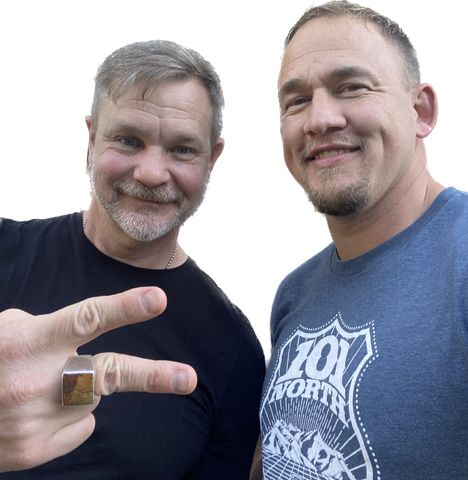 For Souleye, the fusion of visual art and music brings a whole new level of connection to his musical compositions. The vibrant handpainted artwork by the ambidextrous painter serve as a conduit to amplify the impact of Souleye's music music. He appreciates how Prior can delve into each song's feeling, emotions, and color tones, effectively conveying the vision behind his artistry. The visual interpretation of Souleye's music by Prior breathes life into the album artwork, profoundly influencing how fans experience his music.
"I love all the pieces Rob has worked on for me. There's been almost a dozen. One, in particular, for my Wildman record. It's four feet by four feet. It's a beautiful painting. I have it framed and hanging in my gym for inspiration." – Souleye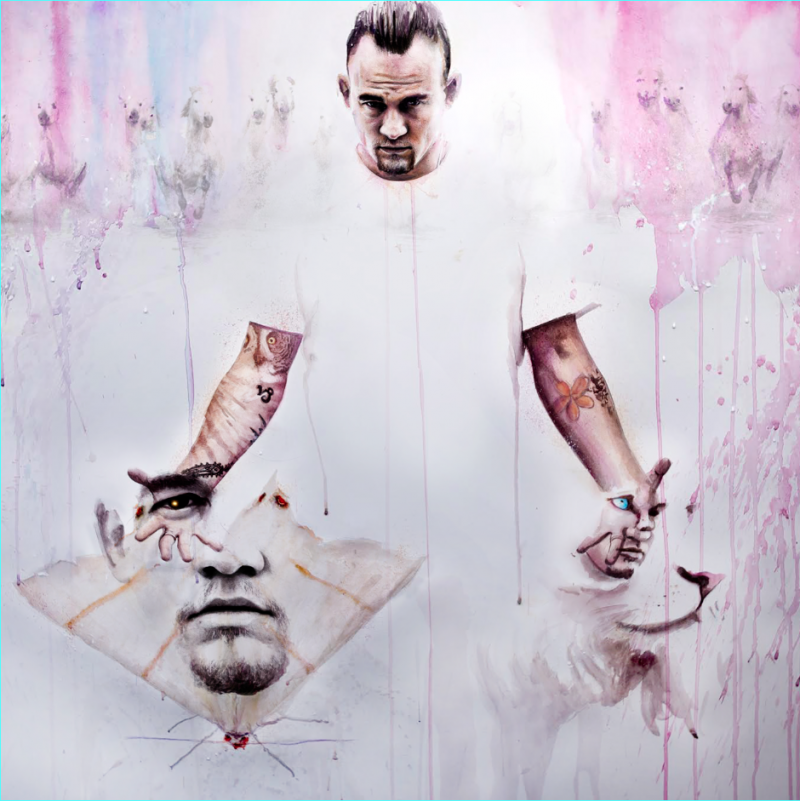 The collaboration between Souleye and Prior originated from a fortuitous encounter through a mutual friend who recognized the mindbending talent of both artists. Upon meeting, Souleye was captivated by Rob's ambidextrous painting skills and how he instinctively connected with the essence of his music. Their shared passions and artistic purpose made it clear that they were destined to collaborate. The immediate connection between the two artists paved the way for a fruitful creative partnership.
"We pretty much hit it off right away and our relationship has stayed the course ever since. We both inspire each other and we get on phone calls about a certain song or a project we want to do and then we just shoot ideas off and take it from there. We kind of just let the art speak for itself." – Souleye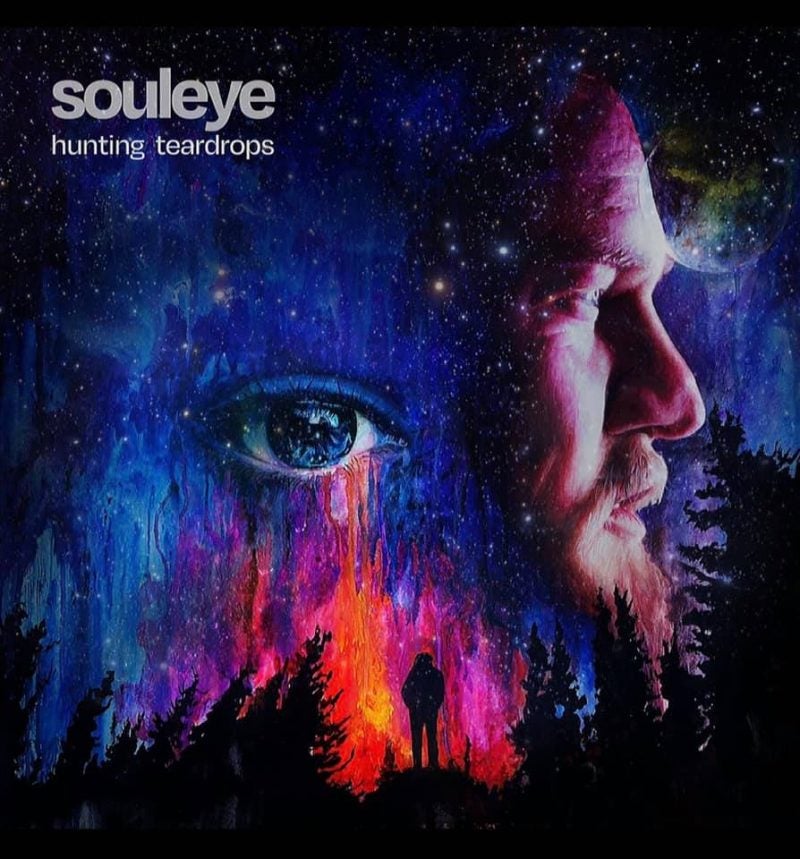 Rob Prior's artwork has graced numerous album covers for Souleye's music, with each piece showcasing his immense talent and commitment to his craft. Souleye holds all of Rob's creations in high regard, but one particular piece of art stands out: the cover for his album "Wildman." The painting exudes beauty and inspiration, serving as a constant source of motivation for Souleye, who proudly displays it in his gym.
Souleye's lyrical and musical style sets him apart from other artists within the hip-hop genre. His inspiration stems from his life's journey, drawing upon his interactions, readings, and personal connections. Souleye believes in the collective consciousness and the interconnectedness of human experiences. He strives to create music that offers a spiritual, creative, and thought-provoking alternative. Souleye is committed to continuously creating new music, allowing him to express himself and connect with his listeners.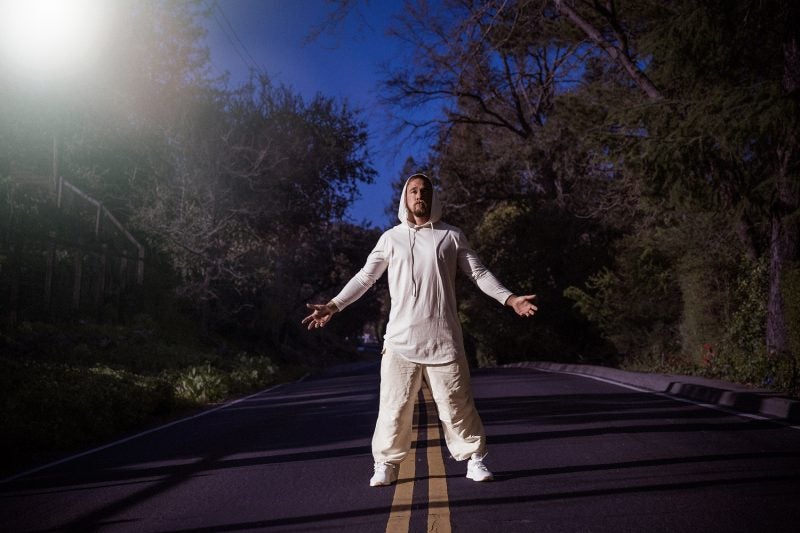 While Prior predominantly creates art for Souleye's music, their collaboration extends beyond visual interpretation. Souleye has worked on music for movie scripts written and directed by Rob. Although Souleye hasn't yet written a song based on an existing painting, the idea intrigues him, sparking potential future projects between the two artists.
When visually interpreting Souleye's music, Prior receives creative input from Souleye, but the collaboration remains open. Souleye trusts Rob's expertise and allows the artwork to take center stage. Rob's creative process involves immersing himself in Souleye's music, allowing the melodies, rhythms, and lyrics to guide his imagination. The fusion of sound and visual stimuli inspires Rob's painting, ensuring a harmonious connection between the two art forms.
Music plays an integral role in Prior's artistic process, serving as an indispensable source of inspiration. 
"I can't paint without music. It's just too hard for me to do. The music drives every single bit of the process depending upon what it is. It completely drives everything that I do, and puts me in places that I didn't even know I could go." – Rob Prior
Prior's painting style can be described as "controlled chaos." Embracing the vibrant and emotional aspects of his art, Rob abandons rigid planning in favor of organic and intuitive creation. He infuses his paintings with the energy and movement present in music, capturing the essence of the songs he visualizes. Rob's style evolved from photorealism, leading him to embrace a more dynamic and expressive approach that resonates deeply with viewers.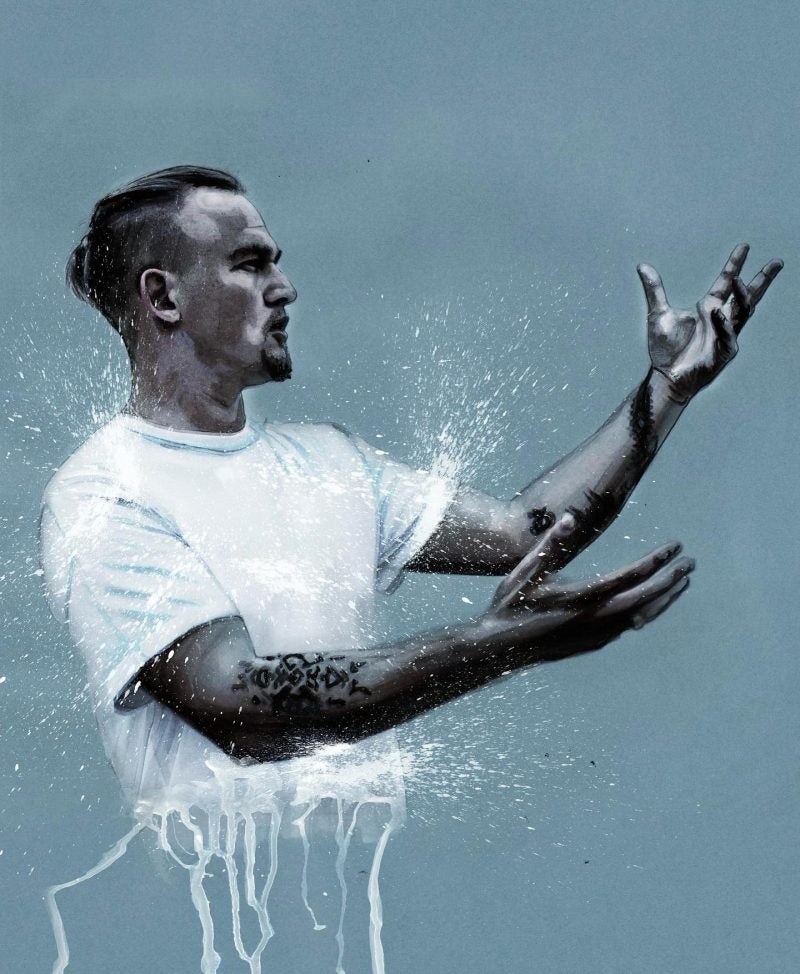 The collaboration between Souleye and Rob Prior exemplifies the profound impact of combining visual art and music. Through their partnership, they have crafted a unique and captivating experience for fans, where the art enhances the music and vice versa. Souleye's introspective lyrics and soulful melodies find a visual counterpart in Prior's evocative and energetic artwork. Their collaborative journey serves as a testament to the power of artistic synergy, creating something greater than the sum of its parts. As they continue to inspire and support each other, Souleye and Prior will undoubtedly leave an indelible mark on the world of art and music.

Check out Souleye's latest album, Disguised As Tomorrow, out now on Spotify and Apple Music. For more information, visit www.souleye.com, and follow him on @souleye on Instagram and Facebook. To check out Rob Prior's artwork, visit www.robprior.com or follow him @robpriorart on Instagram. 
"Souleye is one of my favorite musicians, and I definitely love him to death. He's just so talented. And I'm so proud of him." – Rob Prior