Opening a men's consignment store shows you have a passion for the finer things. You have an eye for what takes a man from dowdy and unpolished to dripping with style, which means you know he needs more than what the big box stores have to offer.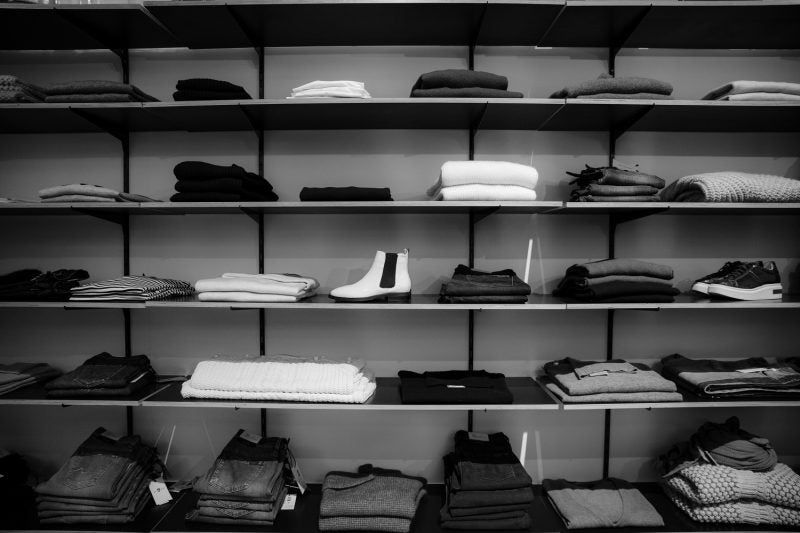 Most men with a sense of style are looking for swag clothing, and you're ready to provide them with fashion at a reasonable price. Building an inventory of vintage cufflinks, designer boots, and supple leather briefcases is the fun part, but it can take some ingenuity to get your empire off the ground. 
Let's discuss some of the do's and don'ts of launching your men's consignment store by solidifying a brand identity, exploring market research, and creating a pleasing store design and layout.
1. Do Explore The Market
If there are other shops like yours in the area, be sure to conduct market research before opening your consignment store.
What kind of items are similar shops choosing to sell? What price point are they setting their products at, and how much profit do you estimate they're collecting? Is their location or setup contributing to their success?
These are all useful questions to ask yourself when conducting market research. And remember, just because there are other resale stores in your area doesn't mean there's no room for what you have to offer.
2. Don't Lose Sight Of What Makes You Unique
You've combed through the internet to research other stores in the area. Now, consider what makes your business unique and sets it apart from the rest. What do you have to offer that the other shops don't?
Is it the novelty of being a shop just for men? Do you have an impressive array of antique watches? Are you attached to a brewery or coffee shop where customers can sip as they browse? Find what makes your store unique, and use your individuality to propel you forward.
3. Don't Forget The Labels
When you're creating a consignment fashion brand, quality labels are the finishing touch that distinguishes your garment from just any thrifted piece. When you are curating your men's consignment collection, create a professional look by labeling your inventory with quality custom products from Wunderlabel fabric labels. 
When you go the extra mile to create unique labels featuring your company's logo, you add a personal and exclusive edge to your products. You're trying to tell a story with your brand, and labels are an inexpensive touch that makes all the difference when it comes to brand recognition and customer retention.
4. Do Thoughtfully Design Your Store
You've done the work to scout a location, sign the lease on a building, and build compelling inventory. Now it's time to thoughtfully design your store. It's not enough to carry good products; You want to design a brand and curate an experience for each customer that walks in the door.
Settling on a color palette for your store is a great way to streamline design while creating a distinct brand identity. You could also consider creating a theme for your store based on the styles you carry, like 1950s bowling-alley chic or pushing a rustic western look.
5. Don't Create Clutter
The layout of your store can make or break a sale, especially in the fashion realm. Many big-box clothing stores model their layout after the theory of the Invariant Right. This study suggests that shoppers like to look from left to right while browsing, comparing the phenomenon to Americans' penchant for walking on the right side of a sidewalk. 
Keep the Invariant Right in mind when designing your store by creating pleasant, airy aisles that encourage customers to shop in a counter-clockwise pattern and enjoy all the products you have to offer while cutting down on clutter.
Stylish, yet money-conscious men, want accessible style at a price that doesn't break the bank. If you minimize clutter and maximize branding and design, your consignment store will be creating an army of well-dressed men in no time.