For a global brand, implementing a new creative vision is rarely easy. The changeover takes time and often involves many moving parts — not just the clothes but every aspect of the branding: from store design to advertising.
Some transitions take longer than others. Scott Woodward's career has revolved around working with world-level brands. He embarked on his marketing journey upon completing his MBA. As a marketing assistant, he earned a spot in Chevron's prestigious training program in their Mid-Atlantic regional offices, where he learned and sharpened his marketing chops while immersing himself in executing its multi-million-dollar rebranding initiative. The program provided overall exposure to marketing, merchandising, retail, wholesale, finance, real estate, and legal functions in addition to the energy giant's rebranding, which included realignment of its image, logo, retail stations, advertising, POS, and all other brand assets. 
Using everything he learned as a marketing beginner at Chevron, he fused his interest in fashion and celebrity at his next stop, which was Ray-Ban, where he began as an analyst and product manager. He became the brand's first global director of image marketing, consolidating disparate regional images into a unified international image across advertising, public relations, and retail.
He developed the first Ray-Ban flagship store to reinvent the sixty-year-old brand as part of its Olympic sponsorship, in a three-dimensional expression of the brand's rich heritage – from Aviation to Hollywood – winning Store of the Year. His marketing and branding tactics were also referenced in Men-in-Black, a 1997 blockbuster movie in which Will Smith and Tommy Lee Jones were shown wearing Ray-Bans as part of their uniform. His innovative approach to brand tie-ins with film changed the landscape of how brand and movie tie-ins should look. Today, his approach is adopted by many brands like James Bond with Heineken. Even Tom Cruise had magic, having ignited Ray-Ban in the original Top Gun and Risky Business, doubling sales worldwide. 
His inevitable work at Ray-Ban then led to a position at Calvin Klein, first serving as its vice president of global retail marketing and public relations for all Calvin Klein freestanding stores worldwide, overseeing retail marketing and promotional programs for the Collection, C.K., and C.K. Jeans businesses differentiating the lifestyles and devising a global retail expansion plan for C.K. stores across Europe. He then pioneered the brand's consumer insights role, translating trends that informed creativity, enhanced brand equity, and enabled new categories worldwide.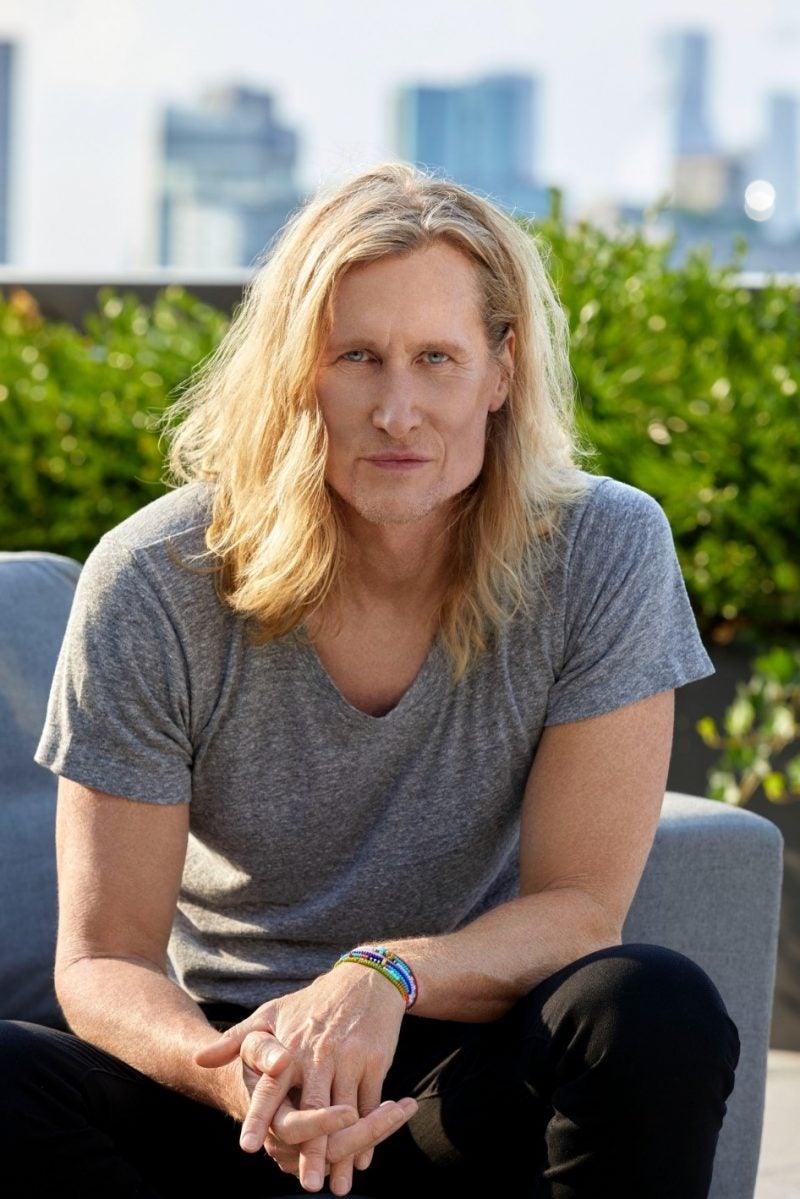 In his final corporate role, he was hired as one of the first chief marketing officers in the fashion industry at Movado Group. He managed global marketing for the company's portfolio of luxury watch brands, including Movado, Concord, ESQ, Coach and Tommy Hilfiger. He built marketing momentum for its portfolio with cohesive messaging creating a 360° synergy in advertising, media, public relations, retail, visual merchandising, digital, research and insights. G.Q. cited Concord's "Be Late, Time is a Luxury" campaign as an aspirational message of time as a luxury. During his time there, He also collaborated with legend Aaron Spelling on brand/television cross-promotions and product collaborations for Oscar-themed movie watch worn by nominees on the red carpet.  
It was his time at Arnell Group and a desire not to be constrained by corporate misagash after Nautica reneged on an offer to make him CMO that inspired him to strike out on his own and create SEW Branded, a boutique brand marketing consultancy in New York City's Lower East Side. Pivoting to become an entrepreneur after a successful in-house corporate career, his firm specializes in brand design within fashion, luxury, heritage, and aspirational segments for an eclectic client roster. They've devised award-winning multidisciplinary campaigns for One Direction and the Born This Way Foundation, receiving the Clio, Summit International, IAC, and Emery Awards.
It's Woodward's cause marketing work in the youth empowerment space that he's most proud of, given his Jesuit education at Loyola University, where he earned an MBA, which encouraged being purpose-driven and giving back. He was the first to support Lady Gaga's newly launched Born This Way Foundation at Harvard University with Oprah after watching her special and contacted them about doing their first Kindness Campaign, for which $1M was raised to support their efforts to put the foundation on the map and create educational programs to support students in a school who encountered bullying. He now teaches as an adjunct at Parsons School of Design, The New School, and espouses giving back and social entrepreneurship.
Born in a small town in Hanover, Pennsylvania, Woodward's career has developed into one of significance and import with substantial social impact. He includes being kind as part of his life mantra, having been trained in the world of fashion, which is notorious for not being so nice.