William Benson and Patrick Ducant started the company Billionaires Row in the pursuit of making luxury items and marketing to the influential and affluent. Benson, the CEO, started off  in the investment banking world and whilst chatting with the brightest minds in the industry over champagne, came up with the brand. Ducant, who is the President of Billionaires Row, has been very influential in the success of the business as well. Ductant is an expert in marketing and has found success for huge businesses such as Carnival Cruise Lines. The pair have said that what makes them so successful is their willingness to challenge each other and push for better products as a team. 
Billionaires Row markets luxury goods but has a stand-out, hallmark product, their champagne.
Their rose and champagne is incredibly opulent, and well received by celebrities. Benson has recently become the first American to have his name on a champagne brand approved by the prestigious Comité Interprofessionnel du Vin de Champagne in France. They plan to come out with alkaline water and fragrances in 2021 to continue their luxury brand takeover. 

Here is an interview with William and Patrick and their thoughts behind products, the branding, and how they hope to see the business grow in the future. Let's see what they have to say: 
We asked "What made you decide to make a luxury goods brand?" He said that Luxury starts from the inside and to produce a brand the product must be authentic to the essence of the creator so that the product represents a piece of him to inspire the world Benson and Ducant are very hands on and want to make sure their products are of the perfect quality. This can be seen in their collaborations and the seal of approval from aforementioned prestigious Comité Interprofessionnel du Vin de Champagne approval.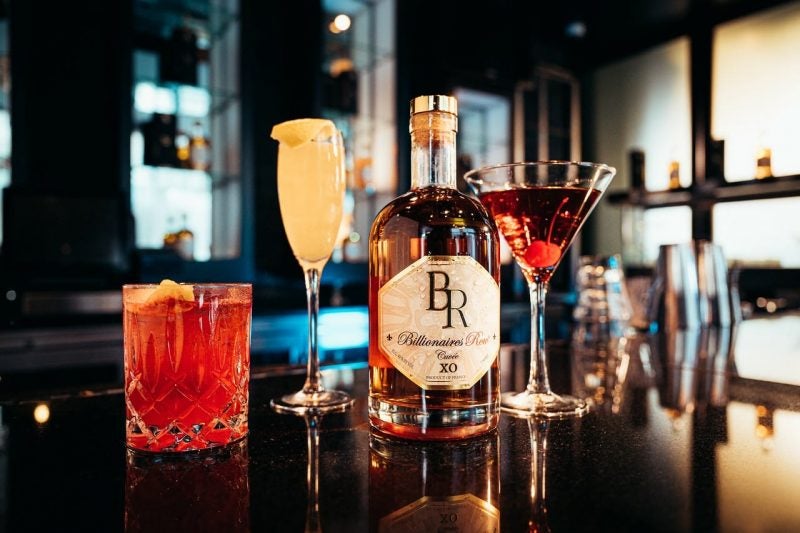 When asked "When you think of your customers, how would you describe them?"
Benson said "Aspirational influencers /optimistic/ distinguished/polished"  Benson is a philanthropist, businessman, and overall wants to make an impact on the world. He based his business around the idea of bright minds joining together and that theme has stayed prevalent in the branding. He most recently hosted an event for Presidential candidate Brock Pierce and connects with those who are striving to make the world a better place, so it is only fitting that the target audience for such incredible products are those who can make a difference and influence others. 
Being incredibly present on social media whether it has been featured in a clebeires post of their own content, we asked how social media has helped the company grow. "Tremendously! Social media is a global platform that connects the world faster than ever before Which gives us the opportunity To disseminate the message and aura of Billionaires Row directly to the people/consumer." Social media has clearly been a huge success for Billionaires Row. Champagne being photographed with Kardashians, Mark Zuckerburg, and other influential names has been very beneficial. These people are all pioneers of their industries, including Benson. 
We see celebrities post luxury items all the time, what makes Billionaires Row so different?" Simple," he said.  "It wasn't designed to be luxury; it was designed to a new definition of luxury to re-define that mold."
As Benson and Ducant continue to redefine the market and make their marks on the world, their champagne, Cognac, and Rose will continue to be a societal standard for the rich and influential. To learn more about the brand visit www.billionairesrow.com