It's safe to say that doctors are always going to put their patients' best interests first – and that goes for Drs. Emil and Rada Shakov – a husband and wife duo looking to make a larger impact elsewhere in the medical field. Both at the pinnacle of their careers in general surgery and gastroenterology, they wanted to make a shift.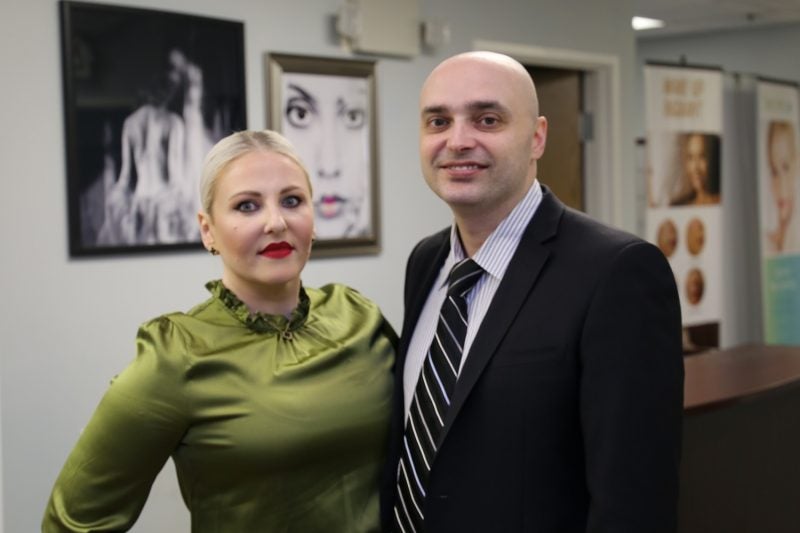 Dr. Emil Shakov is a fellow trained in GI surgery, bariatrics, and minimally invasive surgical procedures, and he is also a board-certified surgeon. While he was as passionate of a surgeon as they come, he knew it was time to make a change. He pursued a new passion in aesthetics and began to focus more of his time in pursuit of expertise in this field.  He looked to improve his education and studied at the American Academy of Procedural Medicine and the American Academy of Aesthetic Medicine. After completing his studies. Dr. Emil Shakov founded The Youth Fountain in 2013.  In 2015, his wife, Dr. Rada Shakov joined him at The Youth Fountain in Freehold.
Dr. Rada Shakov has been extensively trained in aesthetics and non-surgical weight loss, so she was quite familiar with the process of elective surgeries. Considered an expert in Botox, Dysport, and dermal filler treatment injections, Dr. Rada Shakov has demonstrated a proven ability to perform a wide range of cosmetic surgeries including Plasma Facelift, Breast lift, Love Shot for Her, and Love Shot for Him. Additionally, she can perform tru Sculpt, EmSculpt, and Cool Sculpting treatments as well.
With that type of track record, it is clear that both doctors have the necessary expertise and passion required to really make an impact on the lives of their patients and clients. Since 2015, when Dr. Rada joined Dr. Emil at The Youth Fountain, the couple has spent their life working together and helping one another advance their careers every step of the way. They collaborate on every new idea together, they test each service before offering it to their patients, and they perform every injection and treatment all on their own. They are avid users of technology in their office incorporating the use of lasers into their practice for skin rejuvenation, tightening, pigmentation, hair reduction and laser liposuction. Additionally, they use radiofrequency now for cellulite reduction, skin tightening and non-invasive body contouring.
Not to mention, Dr. Emil Shakov is also extensively trained in hair transplantation, providing skilled medical and surgical hair loss solutions for his clients. Pep Factor is one of the latest treatments offered, where Dr. Shakov injects fibroblast growth factor into the scalp of patients to stimulate hair follicles and foster real, true growth that occurs in just a matter of weeks.
In terms of skin tightening, Thread Lifts is another established treatment that the doctors offer, where they insert absorbable surgical sutures and biodegradable polymers that effectively lift the skin and tighten wrinkles for more than 12 months with just a single treatment. Some of their most popular services include lip injections, dermal fillers, and other laser therapies.
As you can see, the doctors are essentially working to help ensure that their patients have access to the services, treatments, procedures, and solutions that they need to age in a way that is most flattering to them. The doctors understand that every patient is unique, and their needs can differ widely, which is why they offer such a wide variety of procedures and treatments.
With a focus on ensuring that their patients have the aging solutions they require, Drs. Emil Shakov and Rada Shakov have brought the fountain of youth to the city of Freehold.
501 Iron Bridge Road, Suite 9, Freehold / 732.333.5992 / theyouthfountain.com