A lot of guys may put off shopping for gifts or setting up a tree, but for Fashion Santa, Christmas season has already started with a vengeance. 
The model and actor otherwise known as Paul Mason has been making his list and checking it twice — but it's not a list of kids and how well-behaved they are. For Mason, the holiday season involves coordinating an incredibly jam-packed schedule of speaking events and public appearances. This has magnitude three-fold in 2019, he said in an exclusive interview with SWAGGER.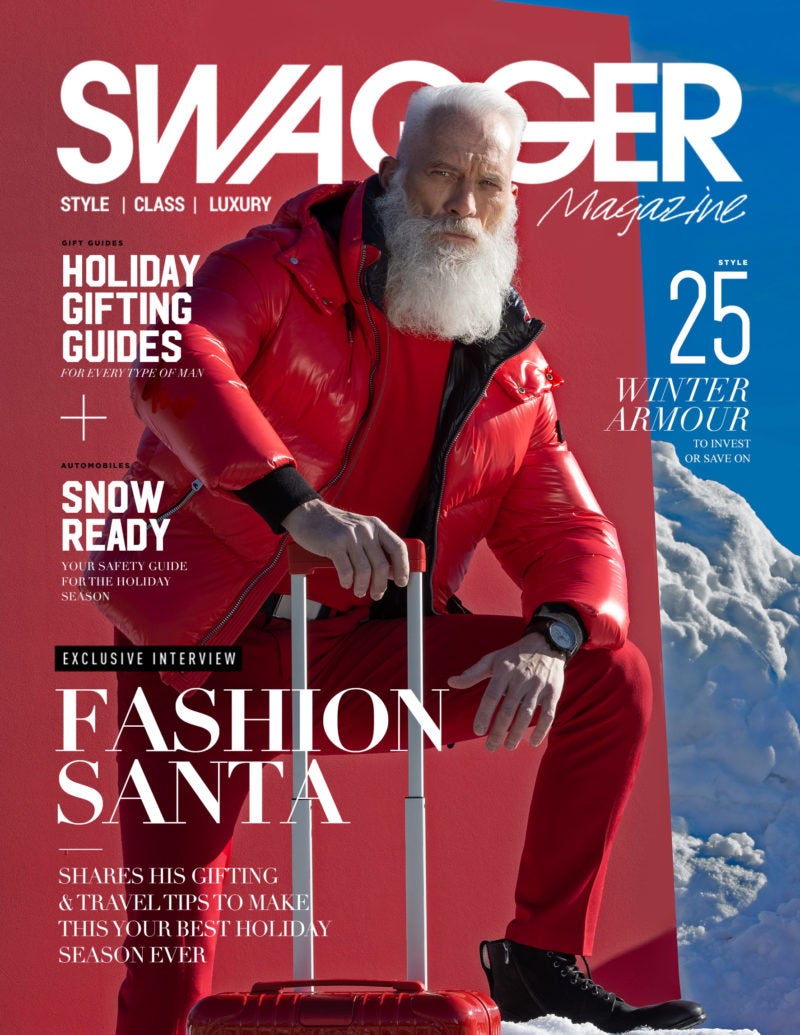 "Last year I had just gotten the trademark," he said, referring to a legal battle in which he won the rights to the Fashion Santa name. "I wasn't able to sign that many contracts because it was so late."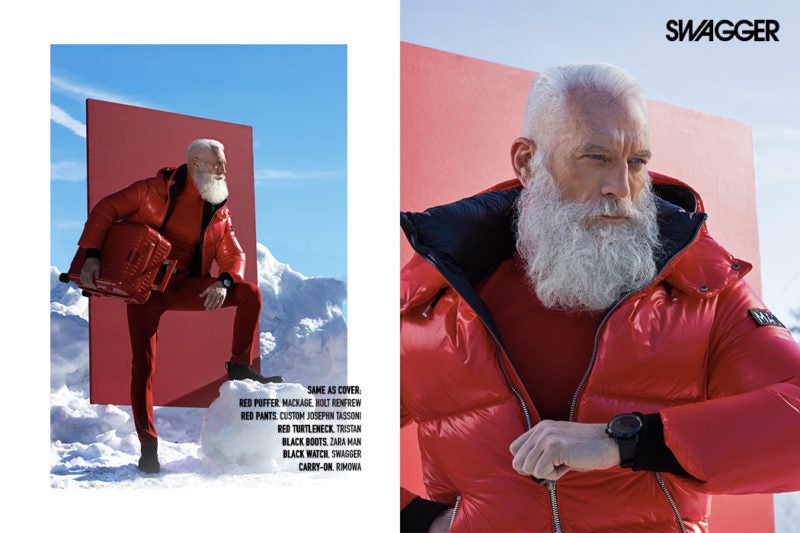 While the offers may come in fast and furious, Mason insists that every activation or partnership with another organization or brand involves some kind of charitable element. His roster will include affiliations with SickKids hospital, for instance, but also organizations involved in cancer research, Big Brothers and Big Sisters, the Heart and Stroke Foundation and the Children's Miracle Network, among others.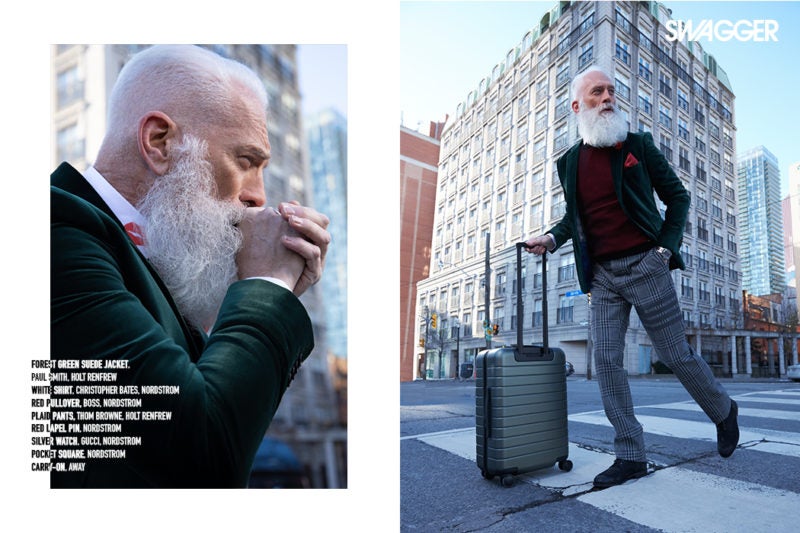 We decided to tap into Fashion Santa's expertise in winning the holiday season in style:
How can guys nail the perfect look at Christmas parties?

"If there is one is one time in the course of year to bring out your velvets and satins, your fancier cuff links, this is it. Remember that this is supposed to be a fun time of year, so you don't have to take it so seriously."
How do you manage to avoid overdoing it with good during the holiday season?
"It sounds trite, but you have to just have self-control. There's a difference between celebrating and indulging. A holiday is about celebrating. And if you're really concerned about weight, you definitely don't want to overdo it in terms of carbs. I've been on the Paleo diet for the past year, and it's really working for me."
How do you pick and choose which Christmas parties and events to attend?
"Every date that I do is more than a social outing because I'm also working, so for me it's kind of different. You have to prioritize based on the people who are most important to you rather than the party itself. People sometimes stretch themselves to the limit at Christmas, when they would be better of sticking to a few events that really matter to them."
What's your top travel pick for a winter getaway?
"Southern vacations are always great, especially when it looks like we're going to be in for a long winter. But I would also keep in mind that this is a time when you see how people in other parts of the world celebrate Christmas. Go to Austria, Vienna — even New York City and London do Christmas really well. Don't just go to get away, but to experience the holidays in a different way."
Any gift ideas?
"Anything in the Apple Watch series. I love the Apple x Hermes collection, which is soooo stylish. Actually anything smart tech-related, whether it's AirPods, phone charging pads to blue tooth headphones."
"Another popular and thoughtful gift is subscriptions — anything from watches to socks and underwear. These are gaining attention and seem to be big hits."
"Finally, think about anything that involves pampering, because we don't do that enough for ourselves. And when in doubt, give any gift that you would love yourself."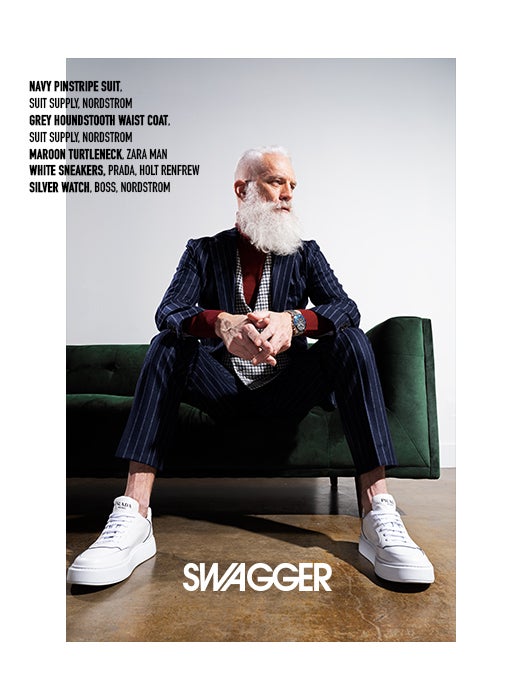 ---
Credits:
Photographer: Nick Merzetti
Creative, Art, and Fashion Director, and Producer: Steven Branco
Makeup Artist: Angela Lee
Groomer: Darren Jansen
Photographer's Assistant: Brandon James
Wardrobe Stylist: Veronika Lipatova
Production Assistants and BTS: Kateryna Horina, Revathy Rajan
Locations: French Quarter, and Corktown areas of Toronto, and AH Loft Studio.
Special thanks to: Holt Renfrew Men Bloor St, and Nordstrom CF Toronto Eaton Centre.