Whether you consider yourself a tequila connoisseur or simply enjoy a beautifully-crafted spirit,
O'RTE
Single Estate Tequila has arrived from Jalisco, Mexico to deliver an unparalleled sipping experience.
In a market crowded with brands, O'RTE redefines authenticity and craftsmanship, offering a multi-layered journey into Mexico's rich terroir with every sip.
The brand's meticulous single-estate production process differentiates O'RTE from the vast number of brands currently available to US consumers. Each vintage is produced with 100% blue agaves selected from one estate in Jalisco, Mexico—the spiritual home of tequila. Unlike many tequilas that are mass-produced using agaves from multiple properties, or those that use additives to embellish color or taste, O'RTE embraces the uniqueness of individual family estates, chosen annually based on climate, soil, and topography to deliver a tequila with evolving nuances in flavor, complex aromas and a body that tells a story, sip by sip. 
O'RTE is the labor of love of industry veteran and innovator Julious Grant. With an impressive 30-year career holding C-Suite positions at spirits giants Beam Suntory, Bacardi, and Moët Hennessy, to name a few, Grant is no stranger to premium spirits. According to Grant, now Chairman/CEO of artisanal producer, the Brand House Group, "My goal with O'RTE was to translate my deep-rooted passion for super-premium, artisanal tequilas to the consumer in the most authentic way possible. O'RTE is not just a brand; it's a celebration of my Mexican heritage and a tribute to the intricate art of tequila-making."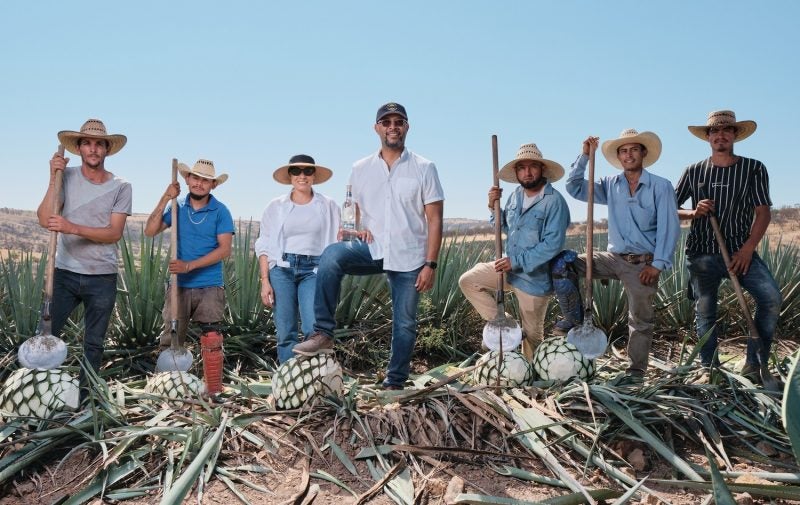 The 2021 O'RTE vintages offer a unique array of flavor profiles to appeal to tequila lovers of all preference levels. O'RTE Blanco bursts with brightness, showcasing peppery notes rounded off by a delightful fruitiness; the award-winning O'RTE Reposado, which has been widely praised by consumers and spirits journalists alike, offers a dance of floral honey, pepper, mint, and vanilla; and the soon-to-debut O'RTE Añejo offers a symphonic blend of tropical aromas with palate notes ranging from toasted pineapple to oak, vanilla, and caramel.
O'RTE is available through select wines and spirits retailers like Total Wine & More. It's also making its way to the menus of high-end bars and restaurants in major cities like New York, Los Angeles, San Francisco, Miami and Chicago, among others. And if you're more of a 'sip and chill at home' type, you can conveniently order your O'RTE bottle from O'RTE's website, www.ortetequila.com, or through platforms like Drizly, Instacart, and Wine.com. 
Cheers to savoring one of the most exciting new tequilas to hit the US market and to enjoying the authenticity of O'RTE!
Photo Credits: Brand House Group