Once a wayward youth with run-ins with the law, few would have guessed that Francis Blais would make a name for himself as a renowned chef, and eventually, winner of Top Chef Canada

.
His journey in the food industry began humbly, paying his dues as a dishwasher at a Montreal restaurant.
Soon, he demonstrated prowess in the kitchen, wowing the proprietors –becoming head chef. Later on, to hone his craft, he attended culinary school at ITHQ, the Institute of Culinary Arts in Quebec at age nineteen.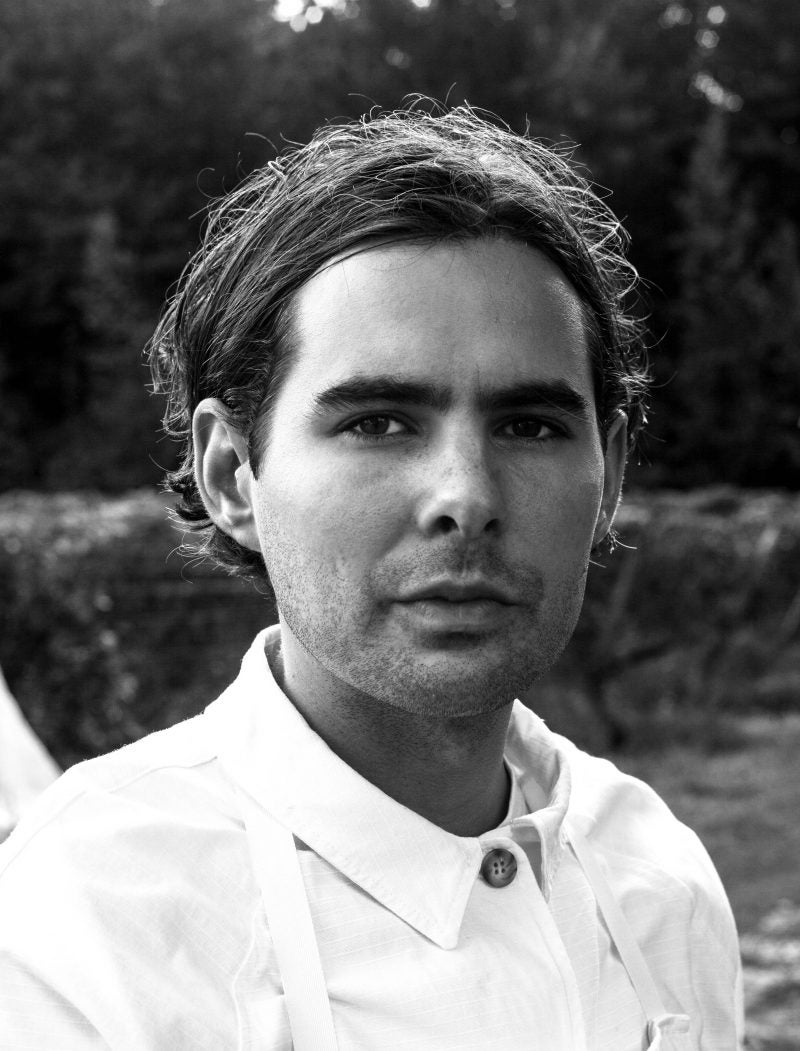 He quickly built an impressive resume, staging at the two Michelin-starred restaurant, Kadeau, in Copenhagen, and working in some of Montreal's top restaurants, including Maison Boulud, and Le Mousso, where he was the chef de cuisine. Chef Blais had been working for several years alongside renowned chef Antonin Mousso-Rivard.
All of this, in under ten years.
In his Top Chef Canada win, he took home $100,000, nailing it with a final pigeon dish. Currently he is the director of Menu Extra – a meal delivery service – curated by his very own artistic creations.
Swagger gets the inside track on how Chef Blais made it to the top, and what it was like on the show.
What was the very first exposure to the professional food world?
Francis:
What happened with me is that being a young adult, I was getting into a lot of trouble. I didn't know what I wanted to do in life. I even got in trouble with the law. I got arrested. One of my plans with my lawyers was to get back into society to avoid more problems. I was looking for a real job. I walked into a restaurant, Chez Delmo, and they were looking for a dishwasher. It's not the best job you can get, but I decided to start with that. I walk into the restaurant and there is a beautiful girl at the entrance. Obviously, I'm a young man and I thought, 'I could work there.' She hired me. And she's still my girlfriend today.
After three months at the dish pit – which was in the middle of the kitchen, I could see chefs working with the fish, putting together something technical and artful. It inspired me. I started asking questions. A month after, I was on the line with them cooking, and a year later, became head chef. I was reading a lot about how to make food. I always had a good sense of leadership also.
What did you want to aspire to be when you were in culinary school? 
Francis:
I come from an entrepreneurial family. Both my dad and mom had a business. I always wanted to have my own business. I didn't know if it would be a restaurant. It would probably be cooking for people, but my aspiration was really to work for myself.
What made you decide to be a contestant on Top Chef Canada?
Francis:
I left Montreal for three to six months to work for different restaurants in Europe. So, one of my aspirations was also to be one of the best chefs in Montreal and in Canada. Top Chef Canada was a way to prove to myself where I am at, what is my level of cooking, now.
I've always involved putting myself into situations that are out of my comfort zone. That was also a way for me to push myself into a situation where I could evolve.
What was the experience like on the show? 
Francis:
It was one of the most challenging experiences of my life. You never know what to expect. You always need to be on your toes. It's really humbling. It was also a way for me to go further in my cooking. I've trained a lot before the show. I knew I was going to be on the show a month or two before, and I took three or four weeks off before the show to get myself in competition mode, and to give the best of myself.
What would you say you are particularly proud of on the show?
Francis:
Well, reacting really fast in different situations, where I realized my food wasn't on top. I found solutions. I'm really proud of the food I delivered during the show.
We always had a really small amount of time. One of the challenges, I had a plan to make gnocchis that tasted like chowder. The cooking time of my potatoes were about 70% of the cooking time I had, so I didn't have time to shape the gnocchi. Instead, I just made balls and roasted them so it made it like roasted potatoes. I adjusted the old dish, because I didn't have time to make the first idea I had.
What was your reaction when they said you won?
Francis:
At one point, I was so tired I couldn't believe it. I was really proud of the dishes I brought on the final. But at the same time, you don't have a chance to taste the food of the others. So, even if you are super confident in the food you delivered, you never know what else there was. It was the end of the competition and the pressure is off.
How did being the winner of Top Chef Canada affect your career? 
Francis:
Having the title is just that people recognize my work, and want to taste my food. When I was training at different restaurants, I was working for the name of another restaurant – for someone else. Now, I'm able to cook under my own name. That's such a privilege for me.
What was the camaraderie like on the show with other contestants? 
Francis:
We were really close. It doesn't feel like a competition between us. More like it was family. We are all super tired. We are filming from 6am to 1am. We are always prepping mentally for the next day. It's a really challenging show. Instead of taking it like we are competitors, we were more supportive. In the kitchen, if someone is missing something, we were helping.
What advice would you give to someone who wants to be a chef like you? 
Francis:
Stay serious, stay humble, and never stop learning