The successful co-founder of Eagle Atlas Inc has recently launched a start up campaign called Giraffeup in order to help all entrepreneurs with a chance to succeed. Joseph Lizyness himself is an entrepreneur and an angel investor, he has had over 20 startup companies before he peaked to his success. Now is the time for him to pass the torch and teach inspiring entrepreneurs the game and life lessons of business.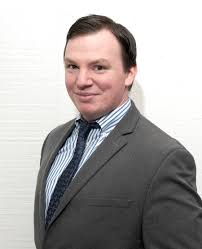 Since he has served 4 years in the military, he has developed a mind that sets himself apart from others and thinks outside of the box strategically. He is not only an entrepreneur, but he is an author and a musician. His mission is to help others see their own mission and break away from the typical standards of society that we are tied down to. He believes that you can be your own boss and succeed in things that you wouldn't believe that you could dream of.
Experience comes into play:
Joseph also has years of experience in different job roles such as being a program control and facility officer, a deployment operations admin specialist, a technical integrator, a program analyst and a physical security specialist. Therefore, he has developed many skills over time which he can pass on through Giraffeup.
Joseph believes that the key to investing in someone is to see the other person's vision and make sure that it fits in the trends of the business and the future that it has. You should always dedicate time to your investments and make sure that everything is seen through. You have to be ready to invest money that you may potentially lose. You have to be realistic about the fact that some businesses may lose some profit and it may not go as planned.
Eying out the fashion industry: 
Joseph recently tipped two fashion entrepreneurs as an example of how SME operations in fashion can be highly profitable outside of major US hubs. He said Daniel Orlando Ortiz Oportofrom Oporto Couture – as well as Marco Antonio Henriquez Moreno who owns the fashion brand Marcoahz, are both great examples of brands that picked up momentum in countries like Dubai, Italy and the UK. Lizyness reckons that fast-moving fashion brands like these are prime investment opportunities since they compete effectively with major brands. 
Giraffeup has set out two challenges for entrepreneurs; internally, you need to clarify and become self-aware of your goals and aspirations. You would need a full strategic plan in order to set out clear targets and follow through with your actions. Externally, you need to be ready to announce your mission, which giraffeup encourages you to do so. You should promote yourself through social media and to your friends and family.
A unique approach towards investing:
Joseph believes that through Giraffeup entrepreneurs can focus on their goals by investing time for themselves and by being taught the wisdom and exclusive advice needed in order to build their confidence and achieve the ultimate happiness in their life. Giraffeup will be opening up as many physical locations as possible in major cities in order to provide all the support that they need, as well as receiving it.
Giraffeup believes that it is important for everybody to have the opportunity to embrace the passion in their lives and achieve the aspiring goals that they have. At Giraffeup, you can schedule a meeting in order to get further advice and coverage about the free blueprint that you will receive once you sign up.
In fact, since he has received such success, he has been able to continue to invest in upcoming businesses because he strongly loves to help people and make sure that they have all the support they need in order to achieve their goals. He also has a book in the works that will give you all the exclusive details that you need to know in order to become a successful angel investor with just $100.
Joseph strongly believes that online platforms and apps can be the future to a successful business and working from home is the next step to make money from the stock market, especially during the recession. By joining Giraffeup, you will feel as if you have been invested personally by them and they will tailor everything to your needs. 
As a business investor Joseph has different beliefs when it comes to investing. He believes that by empowering a person who is an ambitious entrepreneur he could make feem fully feel confident with their plans and motives. He also believes that communication is key and making sure that he has a clear understanding of what they want matters.He also advises that entrepreneurs who have companies should motivate their workers by being rewarding and acknowledging their work. This keeps the burning fire growing internally and the workers to keep on pushing through.
Advising angel investors:
Joseph also advises angel investors who would be interested in these upcoming entrepreneurs to keep an eye out for the potential and innovative ideas that may just change their future. Similar to what the philanthropic brothers Avi and Henri Benezra from SnatchBot are doing for Israeli startups, Joseph has a very unique way of coaching people to reach the top. As an angel investor himself, he has seen the opportunity to invest in upcoming projects himself such as StartEngine, Upshift cars, Snowball Money, Blue Social App, Ternio Token and Knightscope. Just like Giraffeup, these projects that he has invested in are the new future for both entrepreneurs and angel investors.