Joseph Tito doesn't want to redefine the word family — he would rather illustrate and celebrate the many diverse definitions that already exist. 
The founder of The Dad Diaries began blogging about his surrogacy journey in 2018 and is set to release his first book, The Twin Diaries: Stella and Mia Meet Papa, this June.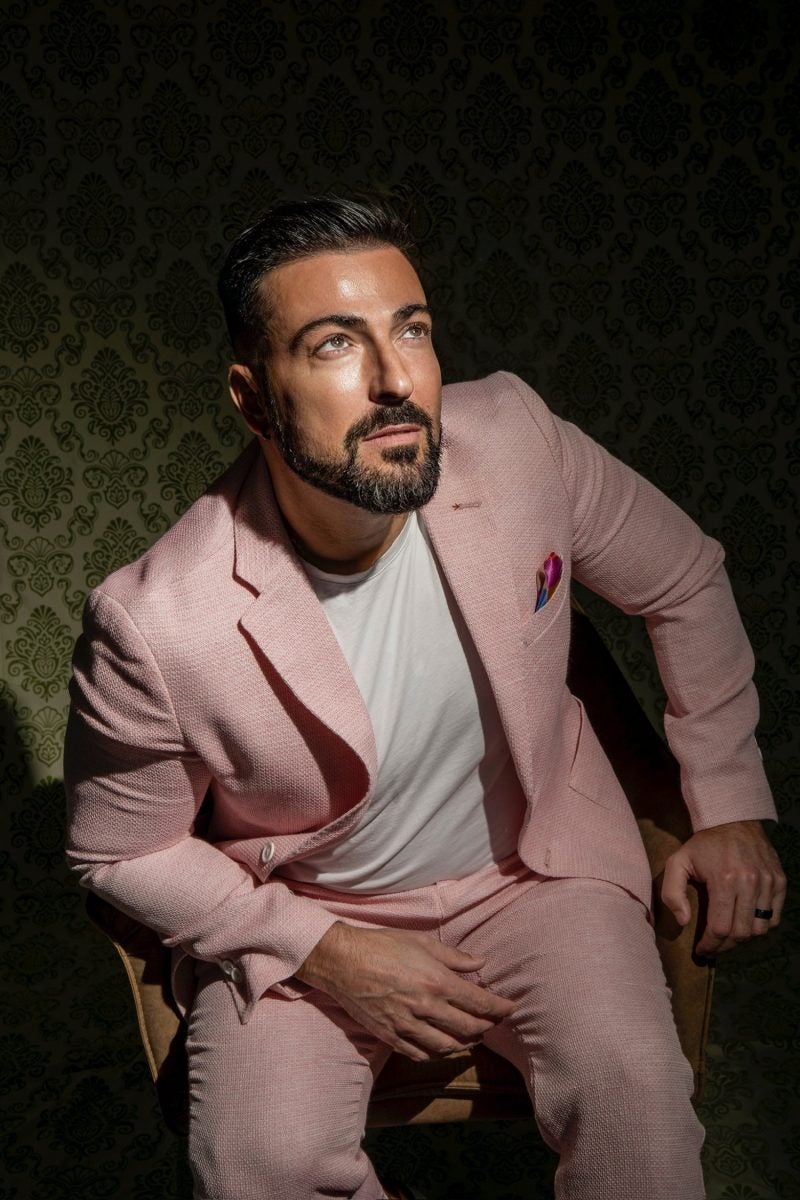 The first in a series of children's literature books, The Twin Diaries: Stella and Mia Meet Papa tells the story of Tito's non-traditional path to fatherhood, serving as both a personal family history for his twin daughters and as an accessible way for children around the world to understand and relate to the surrogacy process.
"I wrote The Twin Diaries: Stella and Mia Meet Papa to help my twin daughters understand and appreciate their unique family story," Tito said. "By sharing their story in an accessible and relatable way, I hope to empower my daughters and help them feel proud of their family's journey." 
If you've experienced or have known someone who has sought out surrogacy as an option, then you don't need a book or a blog to tell you how truly difficult it can be.
A Special Surrogacy Story Told In Real-Time
Holy Shit! I'm going to be a Dad!
That's the title of Tito's first blog published in May 2018 on The Dad Diaries. And while it's an exciting first page in the story, those who've been through the surrogacy process won't be surprised to learn that subsequent blog posts between then and Meeting My Baby Girls in December 2018 were titled: 
Step By Step Waiting
4th Transfer and Choosing A New Egg 
Catholic Guilt 
Brave or Natural
"I went through five embryo transfers, and let me tell you, it was difficult," he said. "You get to a point where you think that maybe God doesn't want you to be a parent."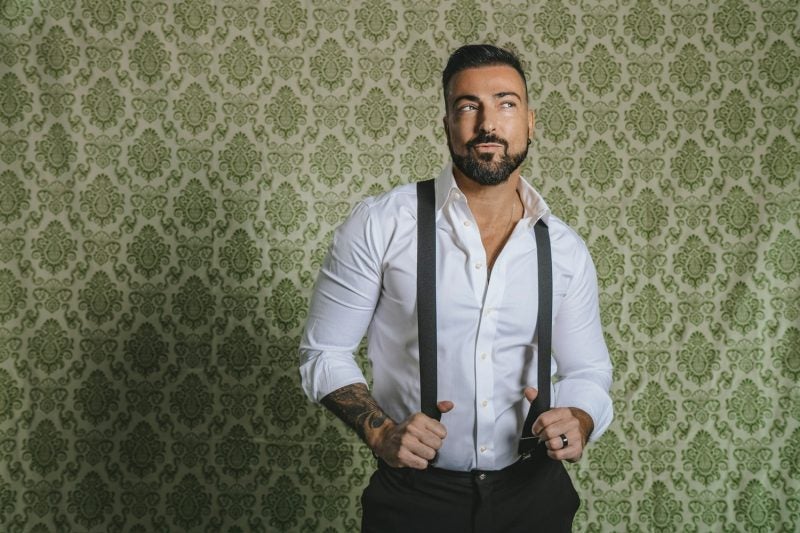 After four failed attempts, the agency Tito used encouraged him to change his egg donor. The surrogate got pregnant after changing donors and Tito found out he was having twins three weeks later.
"My girls were born in Kenya," he said. "At the time, the agency that I chose was advertising same-sex partners and single males, so nine months later my mom and I traveled to Kenya a week before they were born."
Those following The Dad Diaries got to follow the twins and Tito as they trio grew together, with a few trials and tribulations along the way. Posts titled #Selfcare, Being Present As A Parent, and Meltdowns and Tantrums: Dealing With Misbehavior highlighted the highs and lows of being a first-time parent.
"Becoming a father is a transformative experience," he said. "My personal experiences as a father play a central role in shaping the content and tone of the blog. By sharing honest and heartfelt portrayals of fatherhood, I am able to connect with readers who may be facing similar challenges and provide a sense of community and support." 
Writing His Family's Next Chapter
"I believe that representation matters and wanted to show that families created through surrogacy are just as loving, happy, and normal as any other family."
Unfortunately, there's limited representation on surrogacy and non-traditional families in the world of children's literature. Although this lack of representation is what inspired him to write his book, Tito acknowledges that more diverse family structures need to be depicted in these stories.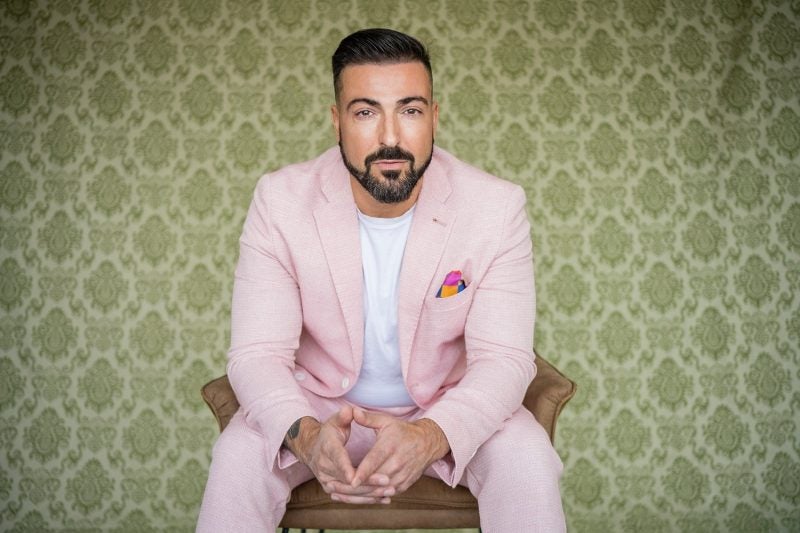 "By sharing stories that reflect the full spectrum of human experience, we can help to create a more inclusive and compassionate society for all."
Tito is hopeful that The Twin Diaries will find its way onto the bookshelves of other non-traditional families, allowing other children to see themselves and their unique experiences reflected in the books that they read. Not only can the physical story promote diversity and inclusion in the realm of children's literature, but his own tale can help foster greater empathy, understanding, and acceptance for others facing the challenges of starting a non-traditional family like surrogacy. 
"For all parents, regardless of how they came to parenthood, it's important to prioritize self-care and seek support from family, friends, or professionals when needed. Parenthood can be challenging and rewarding, and it's important to find a balance that works for your family and your individual needs."
Tito also noted that it's important to focus on creating a supportive and loving environment for your children, one in which they feel valued, heard, and empowered to be themselves. Encouraging open communication, setting healthy boundaries, and modeling empathy and respect can help foster strong, positive relationships with your children. 
"It's also important to recognize that parenthood is a journey, and there will be ups and downs along the way. By staying flexible, seeking support, and focusing on the joys and rewards of parenting, you can create a fulfilling and meaningful experience for both you and your children."
As Joseph Tito prepared to share The Twin Diaries with the world, he encourages parents and caregivers to view the book as a valuable resource that helps explain surrogacy and non-traditional families to young children in a positive and empowering way. Its gentle yet honest approach facilitates family conversation about these complex topics, offering a way to promote a sense of inclusivity and understanding. 
"Overall, I aim to promote empathy, understanding, and acceptance among both children and adults through this family-friendly book.
The Twin Diaries: Stella and Mia Meet Papa will be available for purchase in June. Read more about Tito's surrogacy experience on his blog, The Dad Diaries, and follow the adventures of him, his husband, and their two twin daughters on Instagram @thedaddiaries.ca