It's time to get in the Holiday Spirit. This Holiday Season may look a little bit different, so the team at Swagger took the time to find the best Holiday Cocktail and spirit brands that will help keep you warm and cozy by the fireplace. It's time to kick it up a notch – so sit back, relax and enjoy.
Straightaway Cocktails Maple Old Fashioned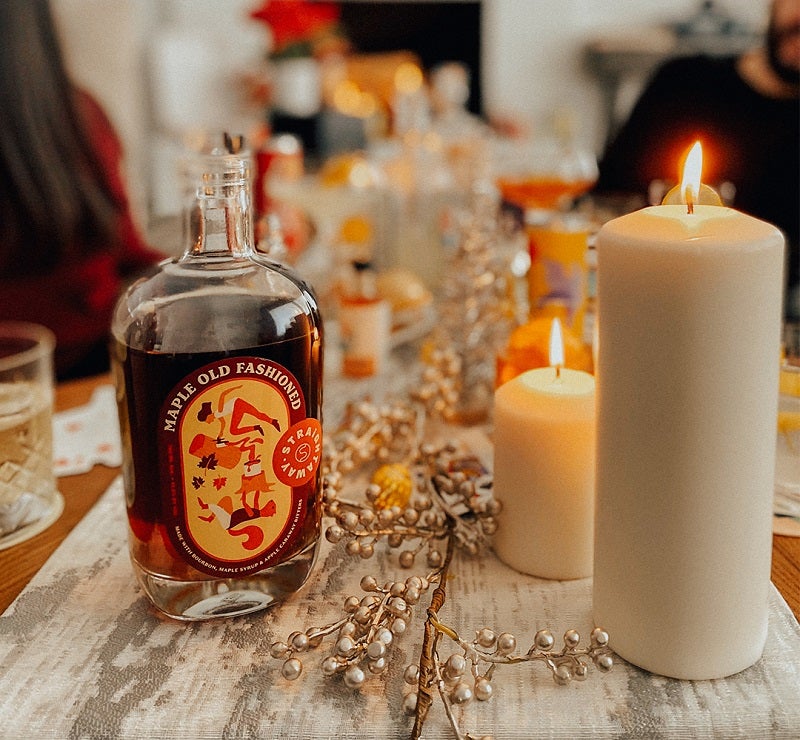 A new season of longer nights, brisk clean air, sweaters, and even your jauntiest of beanies are just a few flips of the calendar away.
Like a cocktailing Nostradamus, Straightaway Cocktails has been anticipating your gifting needs. Here at Straightaway, cocktails are the life of the party and here for the warming of cold toes and brightening up the incoming winter eves. If the Holidays had a taste, they would undoubtedly taste just like the latest Straightaway Cocktails concoction – The Maple Old Fashioned. With notes of maple syrup, savory apple, and caraway bitters in a warm bourbon, all you need to add are the frost covered trees and crackling fireplace.
This Limited Edition flavor will go fast, so get it now, before it sells out.
The Hottest Gift on Ice
Blue Marble Ready-to-Drink Cocktails
Whether this holiday season has you sittin' on the dock of the bay or perched next to a roaring fire, Blue Marble ready-to-drink cocktails are the hottest gift for best friends, favorite neighbors or even the most deserving of all this year—you!
Curated to offer drinkers the culinary experience of the craft cocktail in a ready-to-drink format, Blue Marble cocktails are as simple as pop, pour and party! With an ABV of 15%, these cocktails pack a real punch.
At the same time, they're made with all-natural ingredients, are gluten free and contain no artificial preservatives or dyes so they're perfect for health-conscious consumers. Blue Marble even distills their own vodka, rum, and tequila for the utmost in quality control.
Made with Ultra-Premium distilled spirits and all-natural juices, the current roster of classic cocktails includes the bloody mary, the mojito, the cosmo, the moscow mule, the greyhound, the screwdriver, vodka soda, coconut island and the marble-rita. It's as simple as grab, garnish and go!
Blue Marble isn't a one trick pony—they also have a line of dangerously delicious seltzers. Unlike mass produced seltzers that are made with beer malt or beer sugar, Blue Marble seltzers are infused with their own 10X distilled ultra-premium vodka. The result is an incredibly smooth, crisp and easy-drinking seltzer. Blue Marble seltzers clock in with an ABV of 5%, 95 calories and 1g carbs.
Blue Marble cocktails and seltzers have piled up more than 60 awards and are available at select Total Wine & More stores, Hi-Time Wine Cellar Store and online through participating Drizly, Instacart and MiniBar vendors. To find out if Blue Marble cocktails and seltzers are available in your area, visit the website lovebluemarble.com.
Baileys Red Velvet Cupcake
Source: Baileys
This Holiday Season treat yourself to the ultimate experience with Baileys Red Velvet Cupcake. This limited-edition flavour is swirled with the delectable Baileys Original Irish Cream and other flavours and ingredients to give you the ultimate red velvet cake inspired liqueur treat. Your taste buds will think this treat came straight out of your favourite local bakeshop. You may enjoy your Baileys Red Velvet Cupcake over ice, as a shot, or in a warm beverage such as coffee or hot chocolate for the ultimate warm and fuzzy adult treat.
"Now you can have your cupcakes and drink them too." – Baileys
Grey Goose Vodka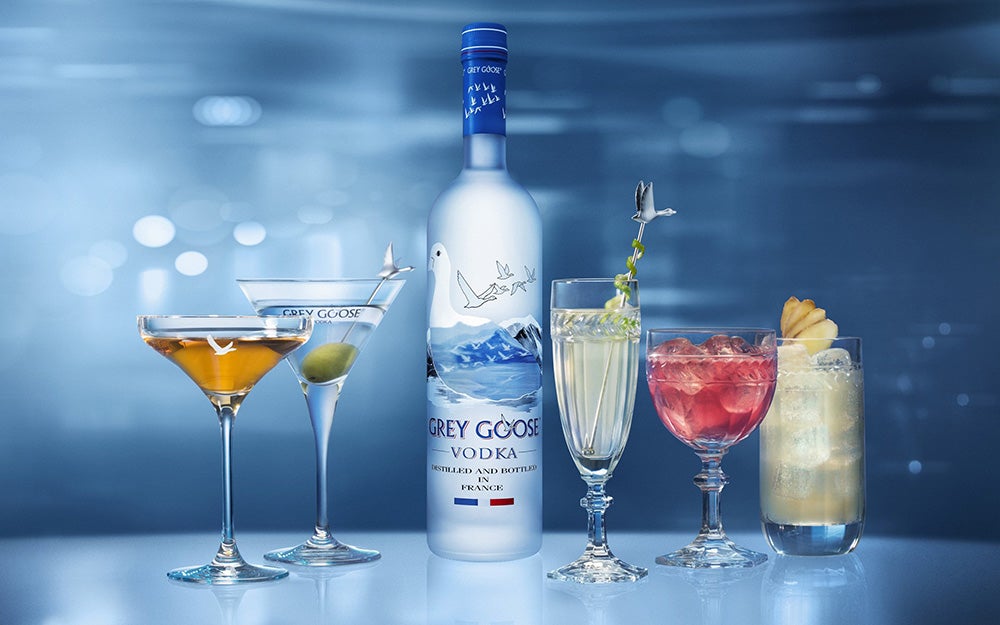 Source: Battle of Vodkas
This holiday season impress your guests by serving the one and only Grey Goose. This premium vodka is made in France using only the finest ingredients such as soft winter wheat from Picardy, France and spring water from the Cognac region of France. The smooth and silky character of Grey Goose will complement its subtle aromas of sweet citrus and white flowers. Lastly, your palate will thank you with the vodka's soft and gentle subtle sweetness that will provide a warm and spicy finish. Grey Goose Vodka will add extra Swagger to your cup this Holiday Season.
Enjoy Grey Goose Vodka this Holiday Season in a Swagger approved Espresso Martini or with your favourite cocktail mix.
Glenmorangie Original Highland Single Malt Scotch Whisky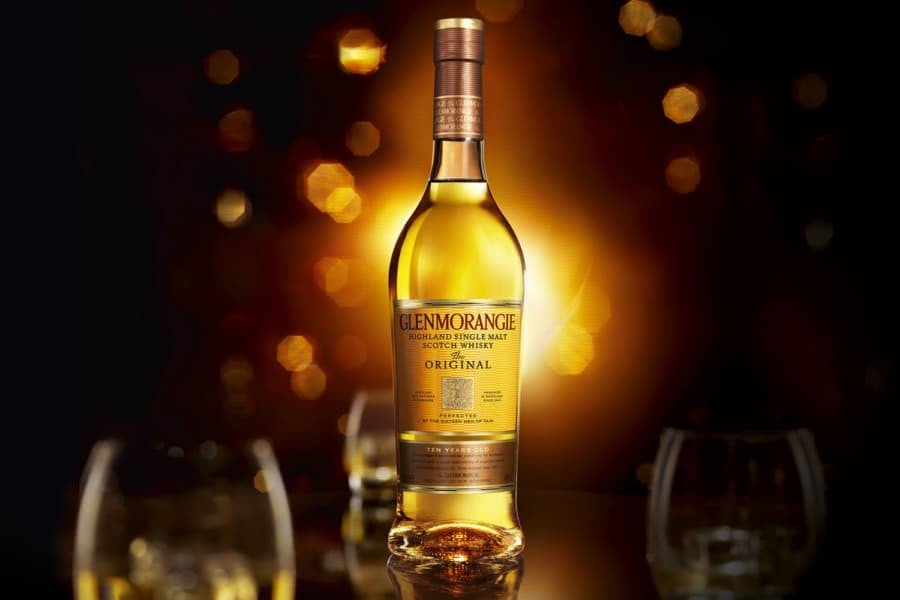 Source: Man of Many
There's nothing like warming up by the fire this holiday season with a quality glass of Single Malt Scotch.
Meet the Glenmorangie Original Highland Single Malt Scotch Whisky, aged 10 years and proudly made in Scotland like a true Scotch is. This Single Match Scotch is matured in a range of ex-bourbon casks and slow-grown, air-dried casks from Missouri to give the ultimate complexity. The pale gold color is full of harmonious aromas such as orange peel, ginger, vanilla and wildflower honey. Flavours of caramel, banana chips, dried apricots and baking spice will provide flavours that offer a true palette full of medium-fruity pleasure. Keep warm this winter with this Glenmorangie Original Highland Single Malt Scotch Whisky and enjoy on neat or on the rocks – you'll thank us later.