Making small adjustments to the products we consume in our daily life will help make a positive impact on our environmental footprint.  By making the conscious decision to use eco friendly products we have the ability to reduce waste and help our planet. To help get you started with eco-friendly living, SWAGGER put together our top favourite products that will help you reduce your environmental footprint.
Eco Living Gift Box
Get a head start on your sustainability journey with the Eco Living Gift Box from assorted EarthHero brands! This eco-friendly gift box bundle includes everything you need to tackle plastic in your home, including a bamboo utensil set, resalable sandwich bag, Swedish dishcloths, reusable straw and cleaning brush, natural food storage wraps, stainless steel lunchbox, and handmade green tea and eucalyptus soap. All of the products are made from ethical, mindful, and eco-friendly materials and ingredients that are BPA and plastic-free. Plus, each purchase donates 1% to world-changing environmental non-profits through 1% for the Planet! Find this and other eco-friendly home essentials on EarthHero – the one stop shop for everything sustainable.
Bright Angle Elixir Porcelain Olive Oil Bottle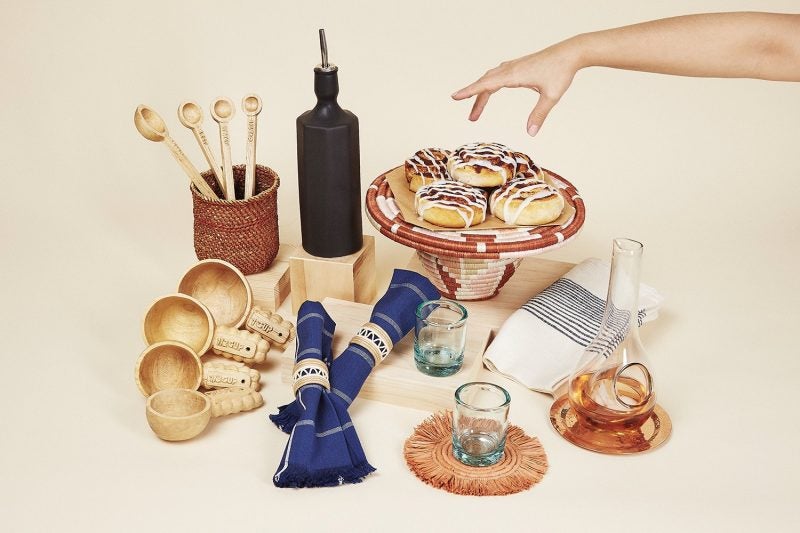 Discover ethically made and beautifully crafted home goods at Made Trade. From sustainable kitchen essentials and handwoven table linens to artisan-crafted furniture, you're sure to find the perfect items to elevate your everyday.
The Bright Angle Elixir Porcelain Olive Oil Bottle is a versatile kitchen item, great for olive oil, dish soap, bar drinks, and syrups. The Bright Angle makes its porcelain mix from scratch with raw, natural materials from the North Carolina mountains. Each piece is then made by artisans in Asheville, artfully designed with the intention of heavy, everyday use and intended to last several lifetimes.
Find ethically made and sustainable essentials for every room in your home at madetrade.com
Dental Lace's refillable and eco-friendly silk dental floss
Keep your smile bright and healthy and our planet happy with Dental Lace's refillable and eco-friendly silk dental floss! This 100% zero-waste product is founded and sold by our family-owned business in Maine. Our 100% natural silk floss is biodegradable, toxin-free, refillable, and packaged inside a compact and stylish glass container with a stainless-steel lid and protective cap. Soothing peppermint and plant-based vegan wax provide superior cleaning power for a fresher and brighter smile. The Rugged Camo glass container design is for those of you who enjoy the great outdoors, and to make your everyday flossing reflect that feeling of nature! When you decide to take the step to eco-friendly flossing, you are making a mindful purchase that positively impacts people and our planet. Thank you for choosing Dental Lace!
FinalStraw Collapsible Reusable Metal Straw with Case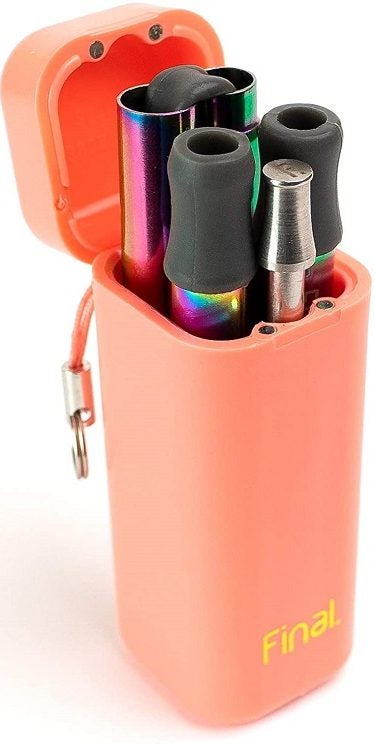 Reusable straws are a simple and easy way to reduce your plastic footprint. Meet the original reusable, collapsible straw that raised 1.89 million on Kickstarter and appeared on the season 10 premiere of Shark Tank. With a mission to reduce single use plastics FinalStraw is committed to product excellence.
FinalStraw is easy to use, easy to clean and designed to last a lifetime. Each star comes with a collapsible reusable metal straw with a case, cleaning brush and 100% silicone tips.
Buy now
LARQ Self Cleaning Water Bottle
They say that a reusable water bottle saves approximately 1460 plastic per year. If you are looking to reduce your plastic footprint with technology and convenience, meet LARQ Bottle; a reusable, rechargeable, insulated water bottle that cleans itself and the water you put inside it. This eco-friendly water bottle is designed to digitally purify from UV-C LED Light so your water and bottle are purified with a quick touch of a bottom. The self cleaning system neutralizes up to 99.9999% of harmful, odor-causing germs and intelligently activates every 2 hours to ensure each sip is clean and pure. LARQ is also double-insulated to keep your water cold or hot on the go.
Yoga Accesories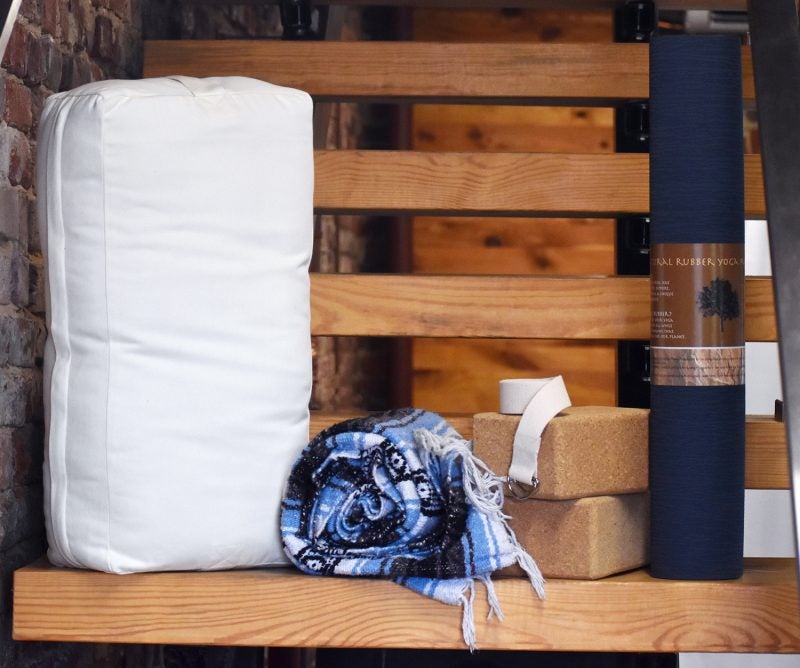 With the summer solstice around the corner, there's no better time to start fresh with brand new yoga equipment. Our Yoga Accessories Luxe Yoga Kit is the perfect kit for anyone looking for high end yoga equipment that is centered around being good to the environment, and also good to yourself.
Offered in a multitude of colours available for the items in this kit, so that your yoga equipment can match the aesthetic of your home practice room or favorite yoga studio. Our Yoga Accessories Luxe Yoga Kit was designed for the yogi in you, to fill all of your yoga equipment needs at one time while also promoting a healthful, wholesome lifestyle.
Price: $150 + Free Shipping