BLACK FRIDAY IS BACK
Discounts + Rewards = A Reason To Whip Out Your Wallet
Black Friday is back. While everyone else is sprinting through the store trying to get their hands on the mediocre "must-have" of the season, we've got your inside scoop on the real Black Friday bangers that'll make your wallet say 'wow'. These are the best deals from the best brands.
Black Friday Cleaning Deals: The Floor One S5 Blue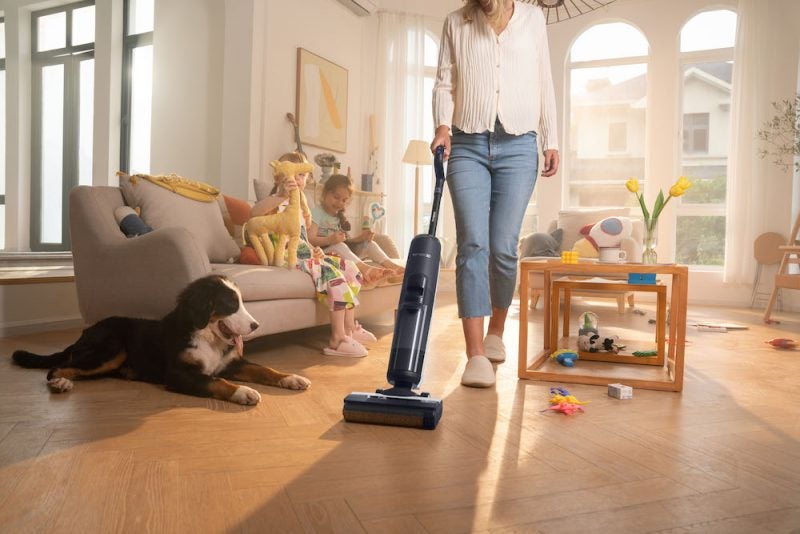 Holiday shoppers want the best product for the best price. The Black Friday deals on the Floor ONE S5 wet and dry vacuum make it the perfect gift for friends, family, and yourself. The smart floor washer, in its classic blue color, looks as great as it works. It clears away wet and dry messes and replaces clunky vacuums and space-stealing mops and buckets. The lightweight but powerful tool can remove dirt and debris on solid flooring as a vacuum or a mop. Use the FLOOR ONE S5 vacuum without getting your hands dirty. It is a self-cleaning device that strains solid messes (like pet hair) and flushes the rollers automatically for ease of use. The system has separate water chambers as it's important to always wash your floor with fresh and clean water.
At a lightweight 17 pounds, the Floor ONE S5 is easy to navigate. The cordless design prevents tangled power cords and reduces tripping hazards. The head design allows cleaning in tight corners and along edges to ensure there are no missed spots along the way. An included docking station keeps the vacuum charged and secured in a space-saving manner. Smart features on the system include app connectivity to send reminders and keep owners on their cleaning schedules. The system also offers updates on previous cleaning sessions and many other details. All purchases include a two-year limited warranty and support from their reliable customer service line 24 hours a day.
Black Friday Price: $324.99 USD
Shop now
Eternity Modern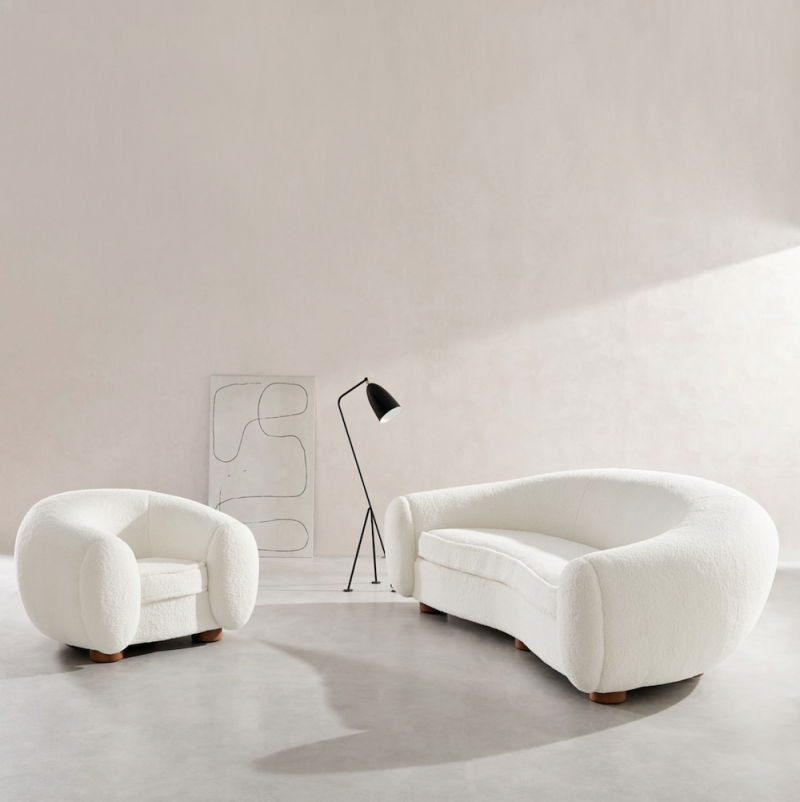 This Black Friday upgrade your home with classic and modern pieces from Eternity Modern. The Vancouver based brand operates distribution centers and warehouses all over the world so you can shop online with ease. Built with a meticulous passion for design, Eternity Modern offers customers quality and well-considered products that will improve their homes for generations to come.
Use code BLACKFRIDAY for up to 18% off sitewide at eternitymodern.com and eternitymodern.ca
Orders from $0-1000 receive 10% off
Orders from $1000-2000 receive 12% off
Orders from $2000-4000 receive 15% off
Orders of $4000+ receive 18% off
The sale runs from November 20th through November 30th
Shop now
Dyson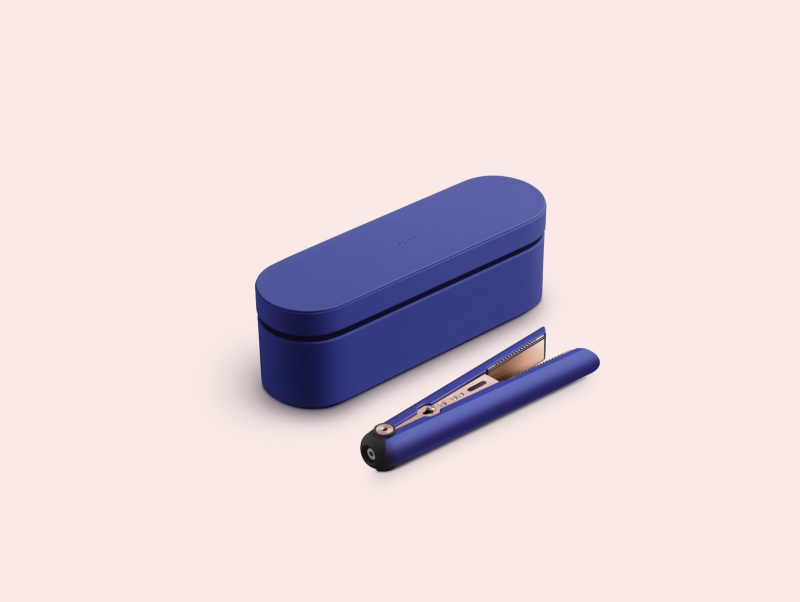 Black Friday deals you've been waiting for from the one and only Dyson!
From November 24 to December 1 (while quantities last), Dyson will offer the following Black Friday and Cyber Monday deals:
Dyson will also be offering a Holiday Special Edition of their famous hair technology: Dyson Airwrap™, Supersonic™ Hair Dryer and Corrale™ Straightener.
Only at Dyson, the gift special edition hair care technology comes in a limited edition Vinca Blue and Rosé for the holiday season. Complimentary gifts such as a comb, hir brush and presentation case are included valued at CAD $170.
Nespresso
Coffee lovers rejoice! It's officially the most wonderful time of the year where discounts are at their deepest. If you're looking to upgrade your java machine Nespresso has the best Black Friday deals that will ensure a pep in your step. From now until December 1st you can get up to $100 off select machines + 50 free best-selling coffees only at Nespresso.
Shop now
Ugg
Take advantage of the hottest deals from Ugg this Black Friday. Ugg will offer a variety of footwear designs up to 30% off for Black Friday, including the Ansley Slippers, Classic Mini II boot, and Scuffette Slippers. There will also be up to 50% off on several types of clothing. Whether you're looking to buy a gift for a loved or or want to treat yourself, Ugg has you covered this holiday season.
Essential Elements
During the holidays, hydration is key. Replenish and rejuvenate with Essential Elements Hydration Sticks with ACV. Whether it be the rush of the holidays or a few (or more) festive cocktails, our bodies can lose large amounts of water and electrolytes. Packed with 1500 mg of apple cider vinegar, sodium, potassium, and 800 mg of buffered vitamin C, each stick provides powerful replenishment in a pinch so everyone can feel their best. Essential Elements offers a 24-pack of hydration sticks in flavors everyone will love–blue raspberry lemonade, yuzu-lime, and watermelon cucumber. Keep your taste buds happy while optimizing energy and performance for a stress-free holiday season.
While the hydration sticks give back your much-needed electrolytes, Essential Elements will give back to those who need it most. With every purchase from Essential Elements, they will donate a years-worth of clean water to developing nations. Have a happy holiday season filled with hydration, strong performance, and bolstered immunity–packaged perfectly into an Essential Elements® Hydration Stick.
10% OFF

any 1 -Month Subscription

15% OFF

any 2 -Month or 3 – Month Subscription

20% Off

any 4 -Month or 6 -Month Subscription
Lovelife Rev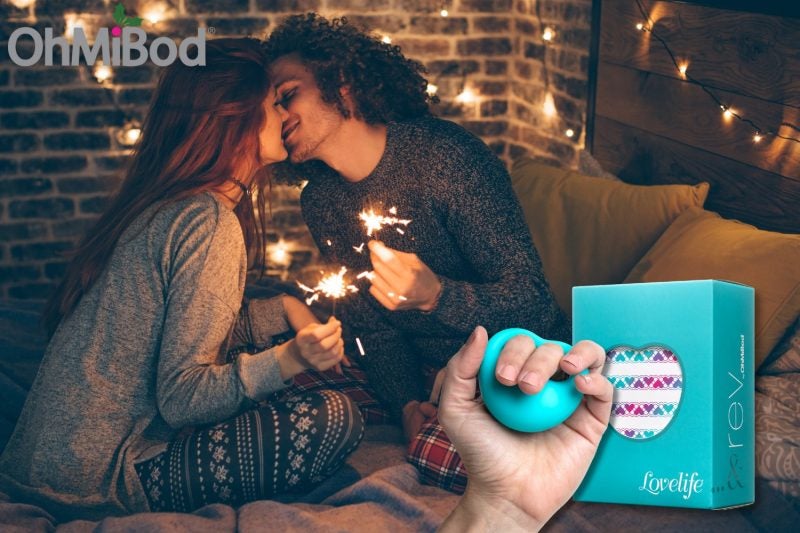 This holiday season, rev your love life into high gear! Presented by OhMiBod, the Lovelife Rev is an intimate massager you never knew your sex game was missing. Ideal for the ultimate foreplay, oral sex & the main event, this easy-grip finger massager delivers a purring vibration to all the right places. Is your go-to the reach-around position? The Rev slips easily onto your finger to provide her the perfect stimulation while you're enjoying from behind. Designed with accessibility to pleasure in mind, the Rev was developed with the intention of creating a sex toy that would address challenges for any person with hand dexterity issues and, in particular, those that had trouble gripping/holding on to objects. It is not only easy to hold, but features a single large button and a manual with large typeface for readability.
Just slide the Rev over your fingers, much like a ring and enjoy. Making the Lovelife Rev the ultimate inclusive sex toy; touted by Refinery29 as, "The Most Innovative Sex Toys of the Decade". Quiet yet oh-so powerful, it's the perfect pleasure product for those trying to spark some heat in the bedroom. Not to mention, it's heart-like shape design makes it the perfect gift for your significant other that you both can enjoy. This toy comes with 5 powerful pre-set pulsations, is waterproof, and is made with body-friendly silicone. This product retails at $69.
Use code BLACKCYBER30 for 30% off sitewide, with a free Lovelife Discover with every order!
*Sale valid November 23rd – 29th* *exclusions apply*
Shop now
Mejuri
With their only sale of the entire year, this is perfect time of year to get your favourite jewellery from Mejuri. Shoppers who visit their website and spend a minimum of $150, will receive 20% off everything (before tax). Both in-store and online purchases are eligible for the promotion.
Shop now
The Bay
It's Black Friday at The Bay! Just in time for the holiday's shoppers can get up to 60% off in store and online including clearance! Shoppers can also visit in store for the exclusive clearance event where savings run up to 70% off. Visit The Bay for exclusions and full details.
Shop now
Nordstrom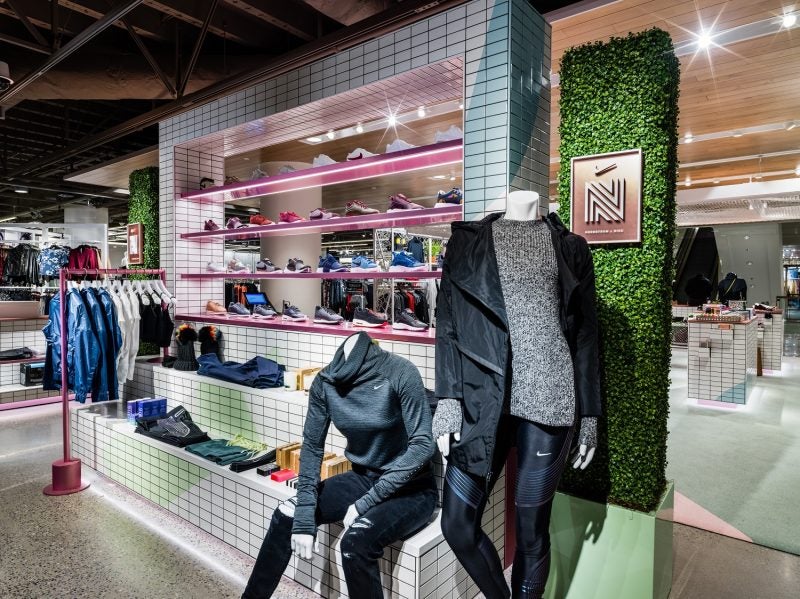 Find the best deals this Black Friday at Nordstrom. Whether you're looking for holiday gifts for the entire family or you want to treat yourself, Nordstrom has you covered with a number of goods discounted at 25–65% off. Visit their website for the most exclusive deals of the season.
Amazon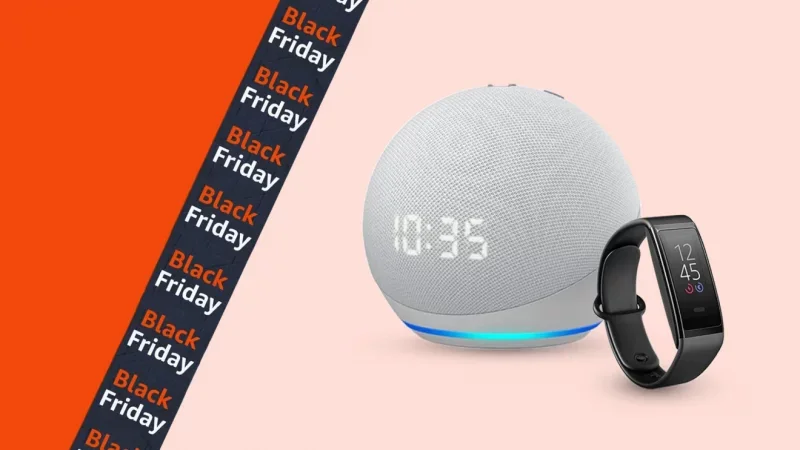 Move over prime days. It's time for epic Black Friday deals with the largest online retailer in the world – Amazon. With early  Black Friday bargains such as discounts up to 50% shoppers can purchase discounted electronics, apparel, cosmetics, home goods, toys, games, and much more. Only on Amazon!
Shop now
Peloton Bike+

The Peloton bike + is the latest and greatest in fitness tech bringing your own personal trainer right to your home. The Peloton Bike + offers a full body workout with immersive technology. With an upgraded 23.8" HD touchscreen that rotates with 360º so you can shift classes with ease. Users will also upgrade to 4-channel audio and can manage their resistance knob with a manual control or auto resistance which automatically changes your resistance to match the instructors' cues. Ride with other Peloton Members live and on-demand. Send high fives and filter by followers, age or gender. Encouraging a send of community, and a support system. Connect your social media accounts if you want to get connected as well. Commit to a fitness-focused goal and earn badges for completion.
Get up to $800 off Peloton Bike+ packages. Choose the package that takes your workouts to the next level.*
Shop now