Over the past couple years there has been a rising trend across North America, and with cannabis now being legalized in more places, that trend is sure to keep rising and growing. Enter in Five Star Extracts out of California and its co-founder Jason Winkler who have taken their company and products to new heights, thanks to some cool marketing events, celebrities and products that are actually high quality!
Before starting Five Star Extracts with his brother, Jason was a consultant for companies such as Uber, Honest Tea, Appster and Insomniac. With the connections and knowledge he gained over the years, he and his team have created products within the cannabis space that consumers just can't get enough of.
We spoke with Jason to find out more about his brand's swagger, great social media marketing photos, and what's to come in 2020…
Five Star Extracts has swagger, especially in the cannabis industry. You have people like Steve Aoki as fans, and investors like Jerry Edouard, Chris Ducar and John Reese on board! What about your products just resonates with people and consumers?
We pride ourselves on creating unique "category buster" products that stand out on the shelves and have the highest quality ingredients. Five Star is also all about consumer and retailer experience. In 2020 we will be rolling out numerous concert/festival experiences getting the consumers to meet their favorite artists and see them perform as well as having music driven activations within dispensaries. Hopefully this is why our brand resonates with people. We do this for the reason of enhancing and helping people in their day to day lives.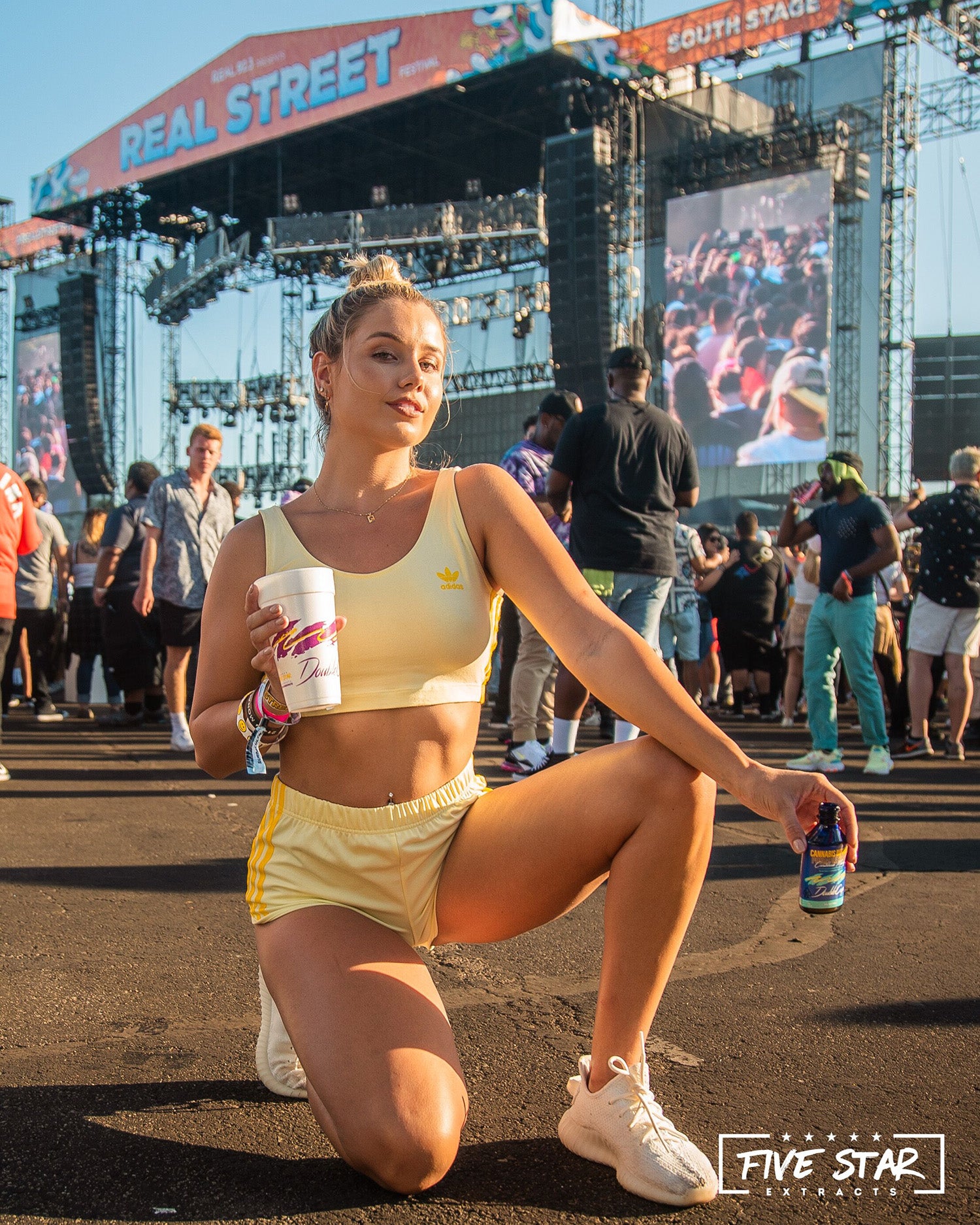 Which of your products are people enjoying most?
As of now we have seen a rise in our beverage products which include our 400mg and 100mg THC syrup tincture and our 20mg liquid shot.
What separates your products from others on the market, besides having some of the best looking women on your social media pages showing them off?
What we feel separates us is having unique products that most brands don't think of or create as well as building a true brand that the consumer is proud to wear across their chest on a t-shirt or on their head with a hat. To us this is what we see that is missing in this industry, brand loyalty and brand trust.
What upcoming events can we see you at?
We will be launching 3 new products at this years Hall of Flowers in Palm Springs, California April 1st & 2nd. We will also be throwing an after party that a selected group of Five Star fans will be able to attend. This party will have a surprise performance from one of our favorite artists.
Why should people look into the benefits of THC/CBD products if they haven't already?
We have seen THC/CBD help so many people in so many different ways from pain management, depression, addiction, weight loss etc…. That being said we would say to make sure you are seeing test results from each product THC and CBD so you know what you are getting and go to a licensed dispensary, it's worth the extra money to feel comfortable with the products you are consuming.
What's next for Five Star Extracts in 2020 that you can tease us with?
What's next for us is multi-state expansion, new music/artist partnerships, more unique category buster products, and possibly opening up our own CBD stores and dispensaries.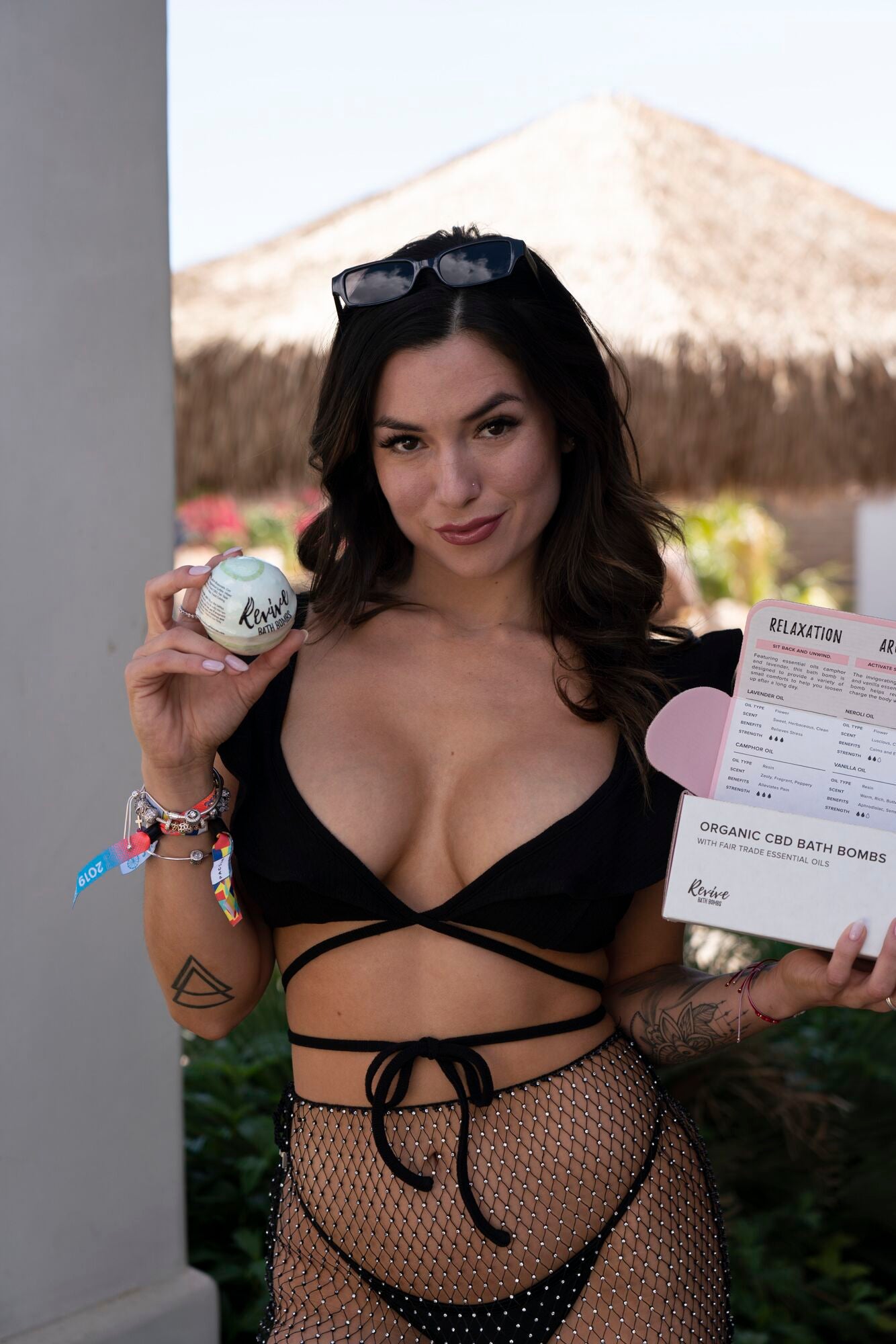 Find out more at: https://www.fivestarextracts.com