Celebrities come out in waves, literally, to raise funds for Children's Hospital Los Angeles.   
This year marks the 33rd anniversary of The Nautica Malibu Triathlon presented by Bank of America, and the 23rd year that the Nautica is being a title sponsor. And in the aftermath of the Woolsey Wildfires, this event brings a lot of excitement to the community. 
The triathlon aimed to benefit Children's Hospital Los Angeles took its place on September 14th and 15th at Zuma Beach in Malibu, California, bringing together thousands of participants including a variety of celebrities. Some of them are Scott Eastwood, Luke Hemsworth, Mark Feuerstein, Geoff Stulrs, Steve Howie and Bryan Greenberg, as well as top Olympian and pro athletes such as Jermaine Jones. All the participants gathered to compete in various swim, bike and run events.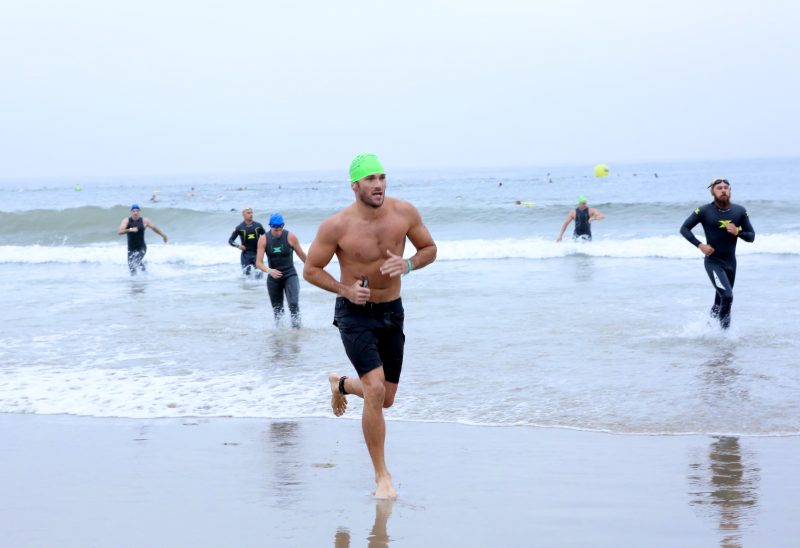 The Nautica Malibu Triathlon, Executive Produced by Michael Epstein, helps support the Paediatric Cancer Research Program at Children's Hospital Los Angeles, the world-renowned hospital with a focus on the treatments for childhood cancers. Since its start, it has raised over $15 million to benefit various research programs at the Children's Center for Cancer and Blood Diseases at CHLA.
This years awards ceremony was led by Kareem Abdul-Jabbar, NBA all-time leading scorer and six time NBA champion. During the presentation, the Nautica Malibu Triathlon presented a check of an incredible $1,352,603 million to Dr. Alan Wayne of CHLA. Afterwards, another check for $282,000 was presented to CHLA by Bob Iger and team Disney.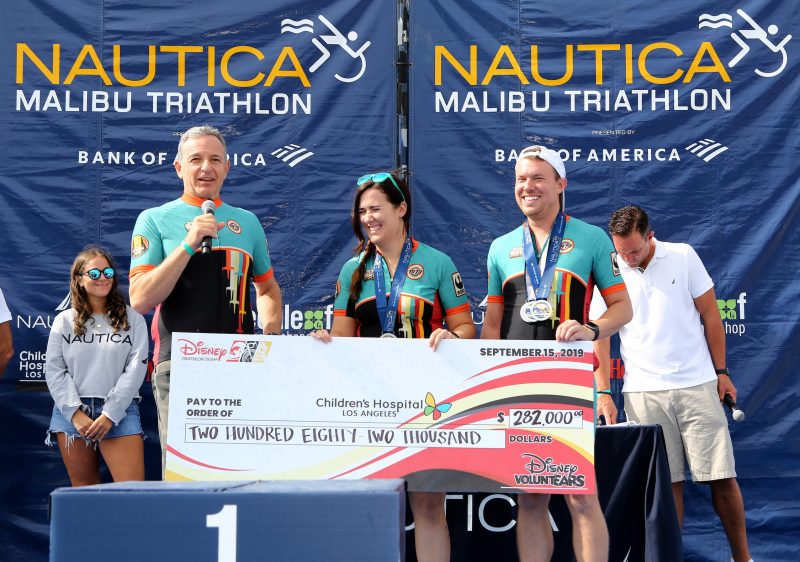 September 14th marked the inaugural long race and olympic distance courses. Led by notable athletes such as U.S. Water Polo Team Member, Olympian John Mann, UCI World Tour rider Andrew Talansky, and professional triathletes Pedro Gomes and Jim Lubinski.
Nautica continues to be the official merchandise partner for the event by creating performance tri-kits and participant tee shirts, as well as commemorative tees for the event. Additionally, they were offering a variety of seasonal lifestyle apparel and accessories available for purchase on-site. Presented were canvas beach totes, beach chairs, sunglasses, tees, beach towels and blankets, and much more.