The young singer, Hadeer Nabil, has received lots of attention after recently launching her music video "Eltagroba Elola" where she has looked quite different. This interview will discuss her experience in that music video directed and produced by Housam Badran and other details about her personal life.
You appeared to have a "Tomboy" in your last clip, "Eltagroba Elola" ..what about this look? Actually, my appearance and character in this work, which will also be repeated in my future works, was determined by the director / producer Housam Badran. He has a very different vision from other producers when it comes to how he presents his work in the field of finding and presenting talents especially in the Middle East. We always see traditional look and image in most of the presented works except for the works of director and producer Housam Badran that have unique character and form.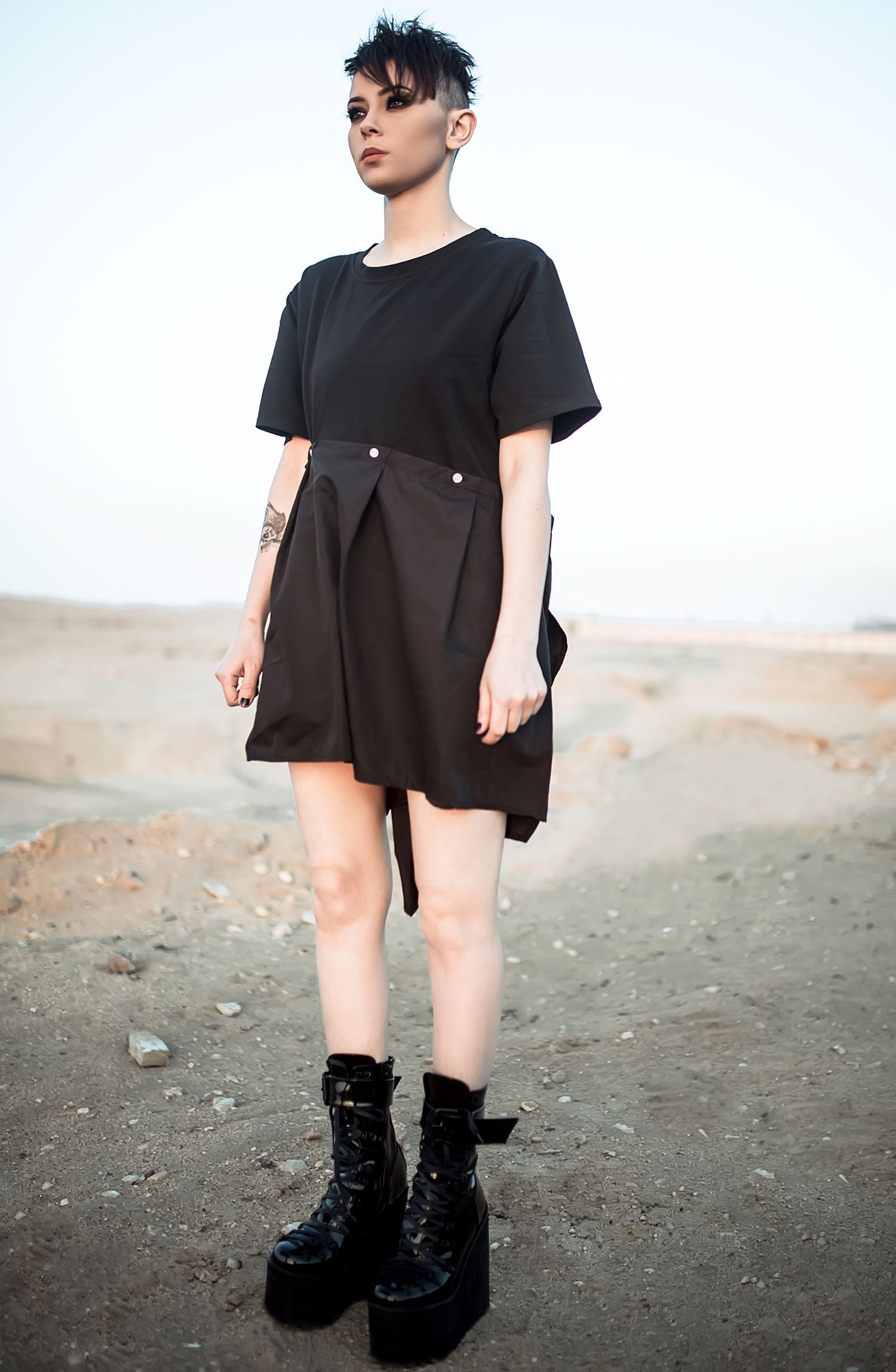 Tell me about the atmosphere of shooting this music video?
It was filmed in Beirut within two days under the supervision of director and producer, Housam Badran, and director of photography, Bieber Azar, along with lengthy and intensive preparations before filming and role playing rehearsals by the director of the work.
Why is the music video idea and the violence that you have shown in this experience?
The idea came through director producer Housam Badran since it's different and it's a new innovative dramatic treatment. It discusses the violence against women in a new and innovative way that touches the feelings of the viewer.
What details would you like to reveal about the singer, Hadeer, to those who read your interview?
My name is Hadeer Nabil. I was born in Marsa Matrouh and I graduated from the Faculty of Law, Cairo University. I've been interested in singing since I was five. My father, may Allah have mercy on him, has always introduced me to relatives and friends as a big dancer and singer and he was sure that I will be successful. Then I discovered my spiritual love to sing and got into the show business when I was 17 after I met the composer, Mohammed Raheem, through my father's friend, Yasser El Awadeya. Through the composer, Mohammed Raheem, I met the poet, Mohamed Gomaa. Gomaa started to direct and advise me because of my young age and through him, I made a good network which broadened my relationships in the artistic community. My friend, the distributor, Hisham Farag, who is a friend of the director Housam Badran, was a cause of our contact when he found out about my mentality and ambition, so he realized that director and producer Housam Badran would be suitable for my mentality and for the development of my talent. But, at first it was hard to contact him because of his exclusive artistic commitment with the artist, Sandy, but finally after years, I contacted him. Badran chose "Eltagroba Elola" to be my first work in the world of singing in 2019 and it has achieved great success.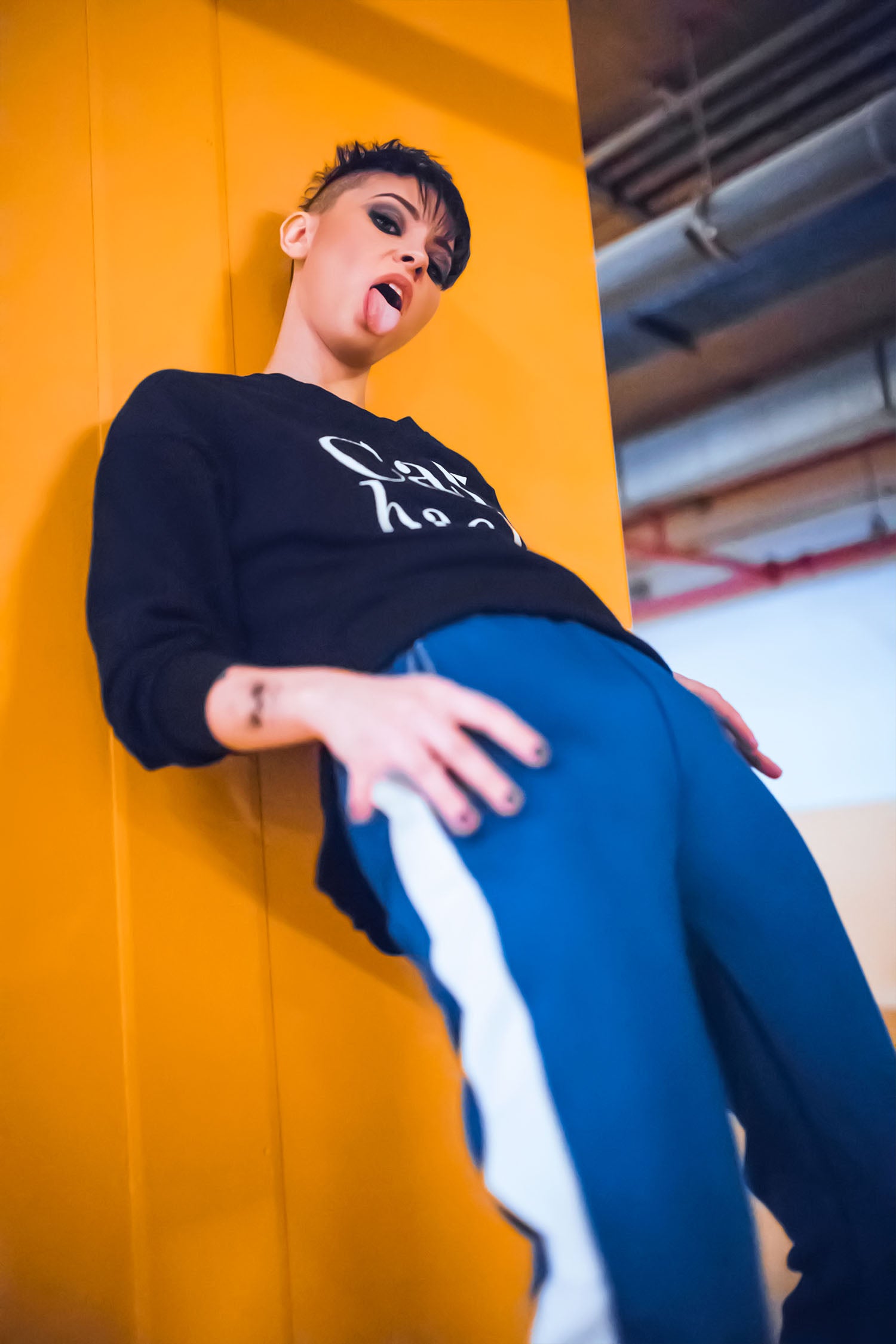 What about your childhood?
I was a naughty girl and a trouble maker. I enjoyed swimming in the sea and riding my blue bike. I loved singing, belly dancing and the acting of Nelly in "Shahrazad" riddles.
Who is your favorite singer right now?
I do not have a favorite singer because I judge the song not the singer. But, Tamer Hosny is like an idol to me because he is a human before being a successful and distinguished artist, And, I adore Sherin Abdel Wahab's sincere sense and I love all of her songs.
What do you think of the talent discovery programs?
I follow them out of curiosity and because they present different voices. But I personally love singing in a pure atmosphere that is far from competition and stress. I refused to participate in such programs as I'm too big to be assessed by someone. I'm waiting for my assessment from the audience, even if it is negative, it shall have all respect.
To what extent are you romantic?
Very romantic with whom I love. Love is a source of happiness to me. Thus, I prefer stable life. But when I'm bored, I love to travel outside Egypt or to stay up all night.
What about shyness in your life? And do you like adventures?
I'm a very shy person but I don't like to show my shyness to anyone because I feel weak so I become bold contrary to what I feel. When someone praises me, I secretly feel nervous but I don't show it. And I'm not ashamed of my clothes or shaving my hair, but I feel strong and different.
And I'm very adventurous during the human problems only, but I don't risk the lives of others. I'm always responsible for my actions and I take my own decisions although I like to listen to the opinions of others.
Do you consider yourself to be a lucky person in the artistic community?
Indeed, I consider myself lucky as I've collaborated with the creative director and producer Housam Badran. I tried to contact him few years ago through a common friend but he apologized for not doing any artistic work due to his exclusive commitment to the works of the artist, Sandy, at that time.
What are the crazy behaviors you are accustomed to doing?
Applying dark black makeup at strange times at night, taking selfies in very dim light and I love driving my car with crazy speed.
When do you feel "optimistic, sad and calm" in your life?
I'm always a very optimistic person and thinking about negative and stressful stuff motivates me to be active and work hard as I refuse to give up. I feel calm during my sleep and often like to stay at home. I feel sad if I was disappointed in something I trusted and whenever I remember the death of my father and my cat, Mouki.
When are you an evil and good person?
I'm evil when I'm exposed to injustice or deceit. I won't let go of my right even after a while. But in return, I forgive after proving my ability to be victorious. I'm good when I see myself in the love of good for others. I'm a very self-reconciled person.
Which countries do you prefer to go to on summer vacation?
I love traveling to Lebanon, Turkey, Malaysia, and in particular, Dubai which I consider to be my second country.
What is your favorite sport? And what does fashion mean to you?
My favorite sport is table tennis and I'm obsessed with western fashion and love all that is strange.
Where do you get the clothes that you wear in your artistic works from?
Actually, I like specialization in my field. The technical administration of New Generation production company is responsible for the selection and preparation of clothes through their special stylist in addition to the choice of the overall look of hair and makeup during filming which goes to the director and producer Housam Badran.
Tell me about your friends? And who do you trust with regards to your life?
My sister Hasnaa is my only friend. I don't have friends but I have so many acquaintances. I trust my mother, brother and sister and I'm an open book. And I don't like to fake anything.