Getting stuck with glasses can make you feel less comfortable in your skin. As a kid, it's not uncommon for insults to stay with you well into adulthood. Even if you're over the jibes, it's tempting to embrace your glasses and view them as essential health aids rather than stylish accessories.
Well, if you are one of these people, you're mistaken. The reality is that glasses are trendier than ever. In a weird twist of fate, it's more fashionable to own them than to be without them, with some fashionistas opting for oversized, lensless versions.
All you need to do is cover the following bases.
Try Contacts
Okay, researching contact lenses seems counterproductive, yet the reality is that combining glasses and lenses strikes a perfect balance. When you want to emphasize a sleek, effortless style, you can put in your contacts, whereas when you're on your all-natural hype, you can don your frames. It's easy to purchase contact lenses online as long as you understand your requirements. Once you have them, be sure to switch to your glasses regularly to ensure your eyes don't get tired. Of course, for those who desire something cool and abstract, you should choose colored lenses that make your irises pop.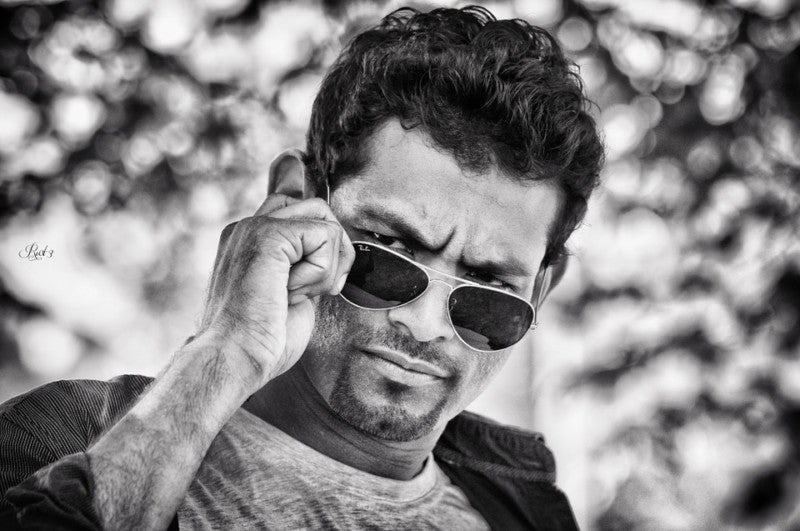 Find The Right Frames
There are many variables to consider, yet the most important one is the frame of your glasses. Not every shape or size will suit your face type, which can make glasses seem tacky or ungainly. As such, you must figure out which frame shape accentuates your features and makes you stand out for the right reasons. If you have a round face, for instance, you'll require frames that are wider and take the emphasis away from your circular features. 
You can check out guides online for inspiration to make sure you pick wisely.
Analyze Your Face
The journey doesn't end when you secure frames that suit your face shape. As well as this, you've got to think about your eyebrows, hair, and the distance between your eyes. Regarding brows, the frames should match your natural shade without blocking them. Eyebrows should sit on top of your glasses. Hair-wise, thick, bold frames are better for men with thinning or receding hair. With your eyes, you'll need a break in the top line of the frame to balance your features if they are close together. In short, you need to gauge your entire face and pick glasses to suit all your characteristics.
Don't Be Scared Of Standing Out
Glasses wearers often decide to make their spectacles fit in rather than stand out. While this is a personal choice, there's nothing wrong with making your specs the center of attention. The right hue will match your face and bring out your features so that your look is subtle and stylish. Of course, the shade doesn't have to be bright and vivid. Currently, tortoiseshell is an incredibly popular trend because it's original and sophisticated in equal measure.
The essential point to remember is that wearing glasses doesn't make you unfashionable. If anything, you can transform them into a statement piece that defines your look.