With the advent of reality television and major social media influencers like Kim Kardashian and other celebrities whose styles have become one of the most buzzworthy topics, it's no wonder that fashion careers have grown exponentially in recent years. 
One of the most crucial components behind every celebrity's notable appearance at any event is a fashion stylist who curated a complete look for them.
As simple as dressing someone sounds, it certainly isn't as easy as you think it is.  

Creativity is key, and much like a painter chooses the right colors to complete his canvas, or an author uniquely plans her plot for her next best selling novel, there's an art to picking out a celebrity's outfit, accessories and other miscellaneous aspects of their look.  Afterall, that celebrity, runway model, or whomever the subject may be needs to look amazing — whether it be for an editorial shoot, print, advertising media, television, music videos or any public appearance.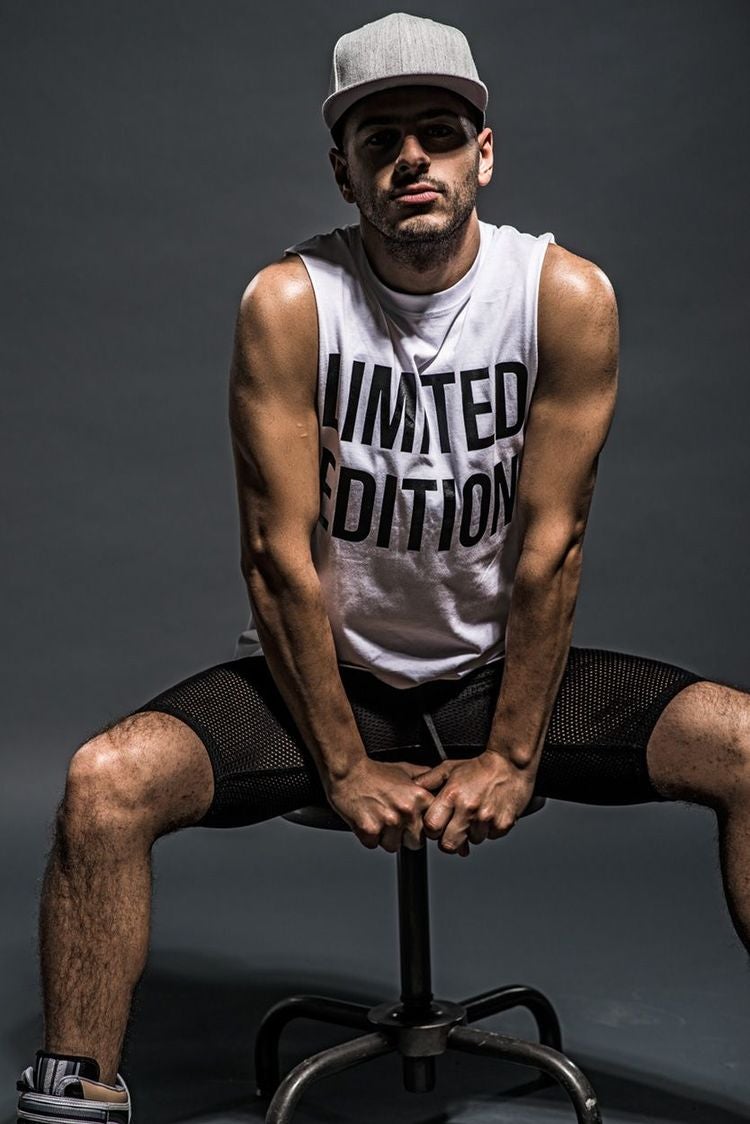 Salem Moussallam
, a
fashion stylist
and model from Toronto knows that it's definitely not a job that is done on a whim, or without hours and sometimes days of thought and preparation. 
"In the past, fashion trends were only displayed on the runways during fashion week.  Now they are made in front of our eyes, not only on television and on the streets, but also on social media thanks to influencers," Salem Moussallam says.
Moussallam, who is best known for his extreme attention to detail, industry knowledge and professionalism, has been a fixture in the fashion world for over a decade.  He has worked with some of the biggest editorial, fashion and celebrity brands and personalities. 
As a fashion stylist, Salem Moussallam has dressed celebrities such as Vancouver actress Serinda Swan, who plays Siren #2 in the movie Tron: Legacy. He has also worked with other A-List stars like Bella Thorne, GiGi Hadid, Paula Abdul, Carmen Carrera, Gia Gunn and Lady Gaga.
As a model, Moussallam has worked with major fashion brands such as: Lacoste, Abercrombie and Fitch, Diesel and Manolo Blanik to name a few.  He was the stylist for major fashion magazines such as Life and Fashion Magazine, Dressed to Kill Magazine and Spade Magazine. 
Today, Salem Moussallam runs his own independent styling business, where he provides his clients with personal shopping, fashion consulting, wardrobe consulting, and closet cleanouts.  He's skilled at keeping up to date with current and changing trends in fashion and design, also known as trend forecasting.  He is also known for his work in both prop styling and retail styling.  
"Like many industry professionals, I became involved in fashion styling before doors to more careers in fashion even began to open," he explains.  "I saw the value of a fashion stylist and became part of the younger generation who would consider industry career options other than the likes of fashion designing. "
In an industry that is thriving with fashion stylists, even many art institutes and universities are offering styling as a course option, encouraging aspiring fashion students to take the leap.   
"When I was younger I was drawn to fashion but I didn't know what type of fashion I wanted to pursue. So I think it's great that school's are now offering fashion styling as an option," Moussallam says. 
 "I get to play with all of the different designer's clothing and I'm privy to a whole world of options.  There's so much great design out there and so many great designers that it keeps me inspired daily." 
If he were to give advice to aspiring fashion stylists, Moussallam would tell them that it takes more than just the typical traits like dedication, hard-work, and the ability to network to become successful at the trade.  
"My best advice is to be prepared for anything.  You'll put in a lot of long hours which could include anything from working on an all day magazine shoot to running around the red carpet."
He adds that as a stylist, you're responsible for the kind of impression a public figure casts on the world. Their overall look, the outfits, the accessories, and the style lies in your hands; which is exactly why you need to have the creativity and passion to do the job well.  
A successful fashion stylist is also in touch with each of their client's styles. Creative ability and good visualization skills are key, as well, because a  stylist must always be able to envision the final outcome.  Needless to say, Salem Moussallam is a stylist who loves to help his client's shine in the spotlight.