Let's face it, menswear isn't as intricate as womenswear, nor does it have as many options — or as risque for that matter. But you would think that would mean more men should be rocking the red carpets… right? Wrong! More often than not, they wear oversized, out of touch, or just plain blasphemous outfits. I mean, it is a formal dress code after all. Luckily, we still have faith in mankind, and some never seem to let us down.
Here are our editor's favourite looks to hit the red carpet at the 2020 Golden Globes in Los Angeles. For full details, and some other notable mentions, check out our EiC's Instagram stories @Mr.StevenBranco.
Nick Viall
He looked dapper at the Globes last night in this clean, classic tux look. We loved the details, from the hand tied bow tie to the black chest pocket detail!
Ryan Seacrest
Seacrest channeled the Swagger Mag Holiday Classy Dapper look worn by Samir Mourani, featuring Tiger of Sweden from Nordstrom Canada!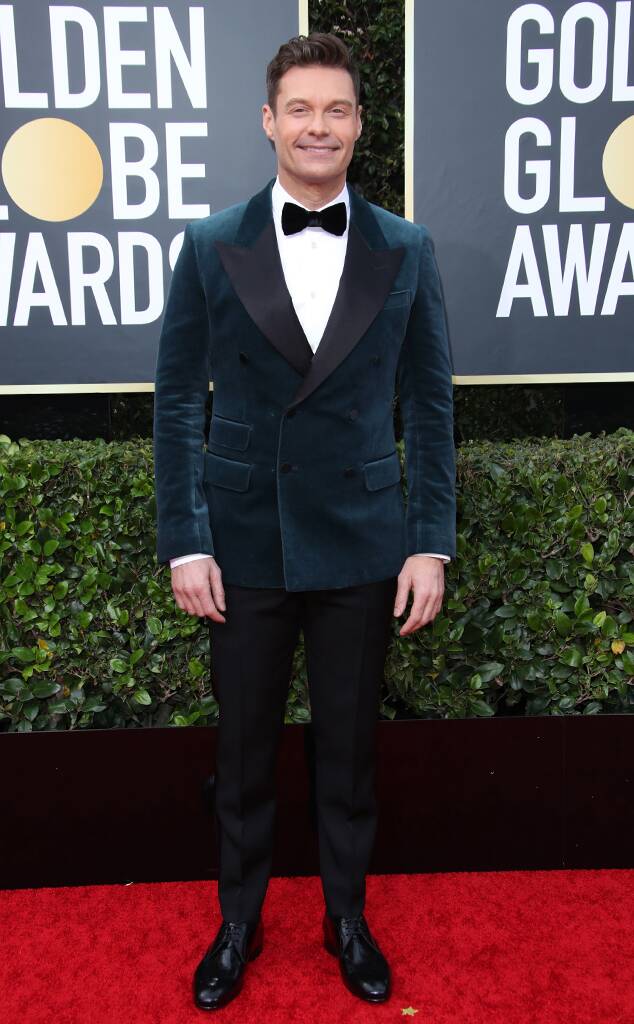 Brad Goreski
Looked amazing at the Globes in a DSQUARED2 suit, with a stunning Cartier watch!
Karamo
A gorgeous black on black outfit with some sheen and embroidery detail! The silk pocket square and the leather boots were definitely a welcome addition.
Nick Jonas
It was certainly a highlight to see Nick Jonas wearing Prada put together by AVO. And as per his social, also wearing a Bulgari watch and accessories! We loved the look of the fitted double breasted jacket, crisp collared shirt and Prada logo bolo tie. Different, but very well done!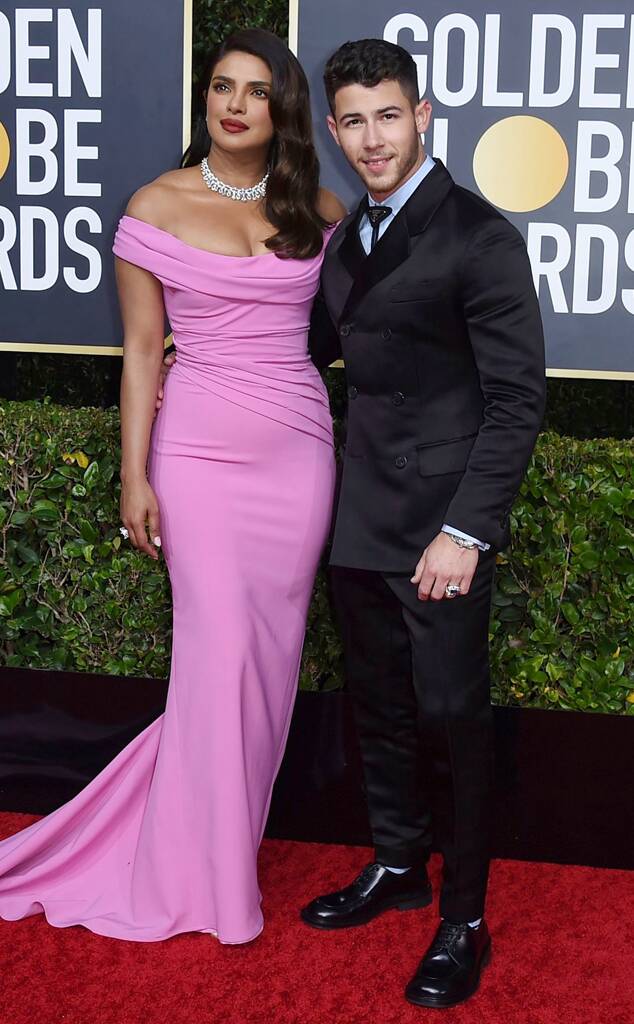 Eddie Murphy
His Golden Globes look was on point! That wine coloured velvet jacket with the satin shawl collar and black turtleneck, which fits him like a glove. Classy, but definitely way more comfortable than a full tux. Loved it!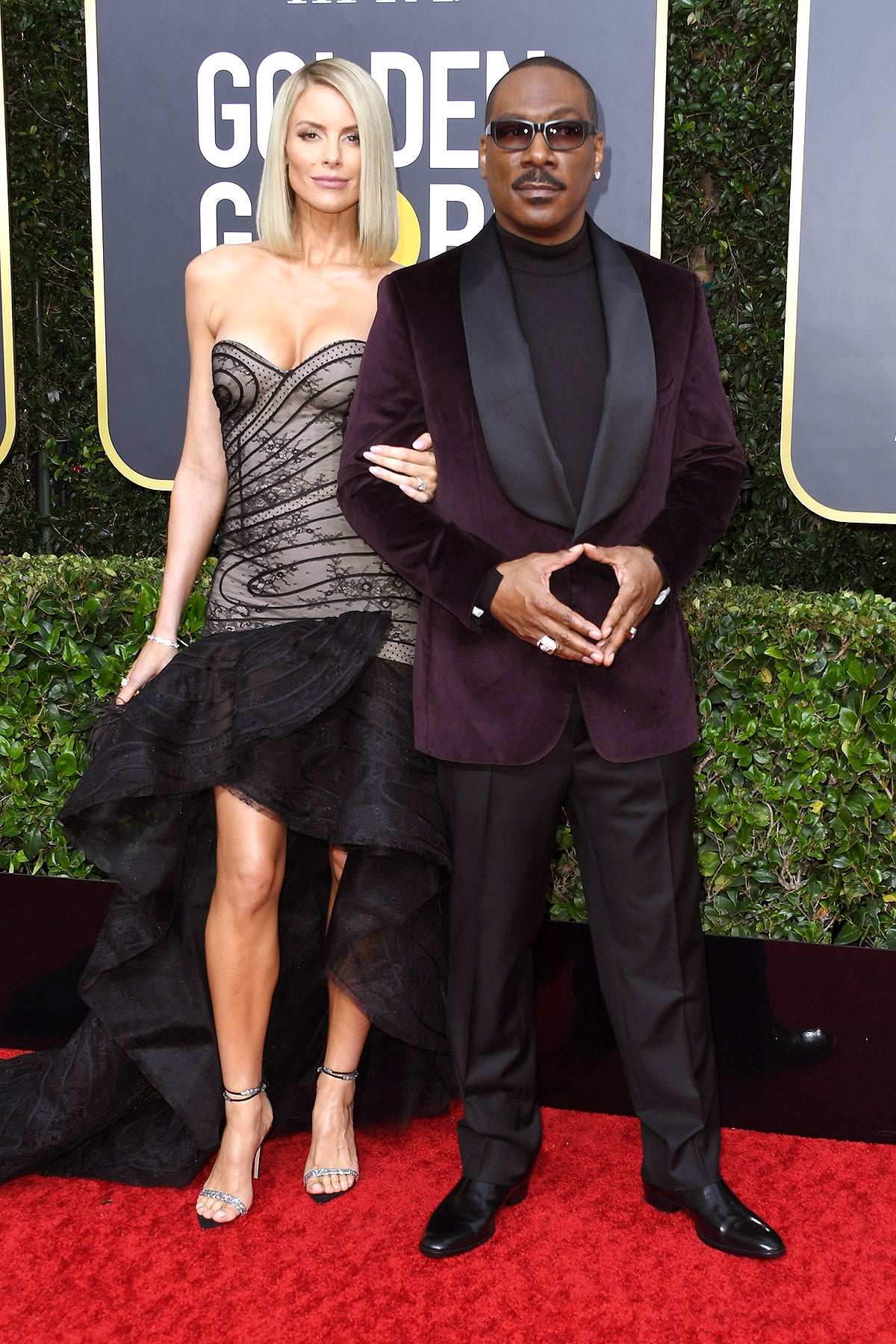 Brad Pitt
Looking sharp in this classic 3-piece suit. Simple, clean and classy!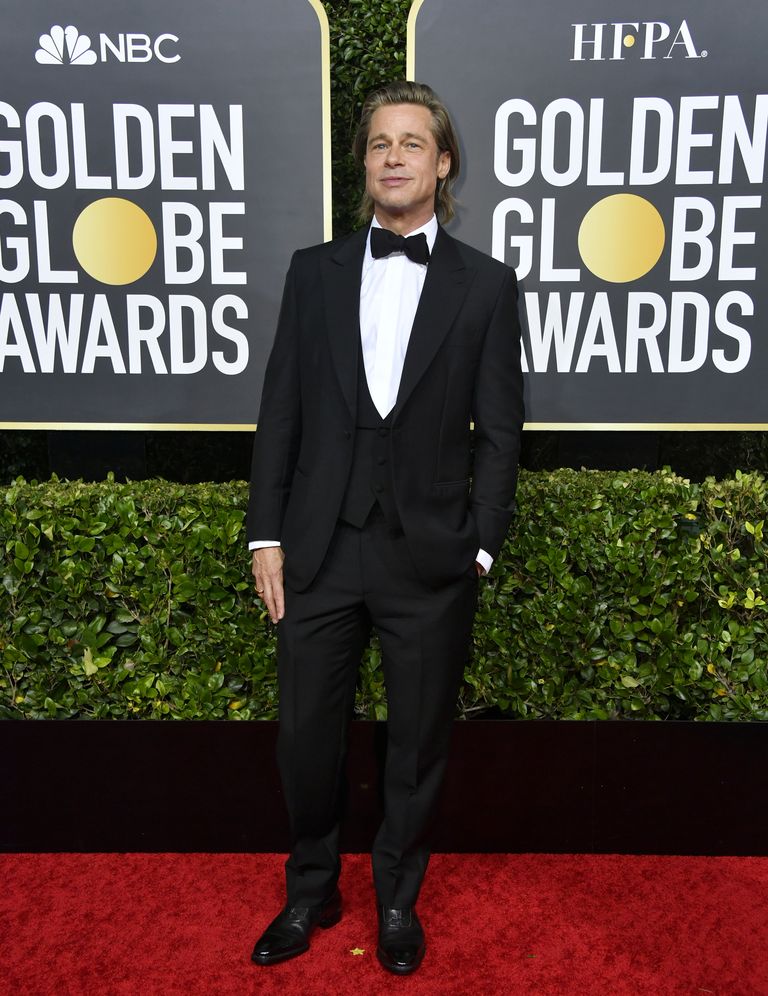 Tom Hanks
Can someone say Velvets Ruled the Carpet? Because they did. Tom Hanks slaying the carpet in this classic black velvet tux, with an oversized droopy bow tie, white pocket square and sheen satin like detail on the sleeve cuffs.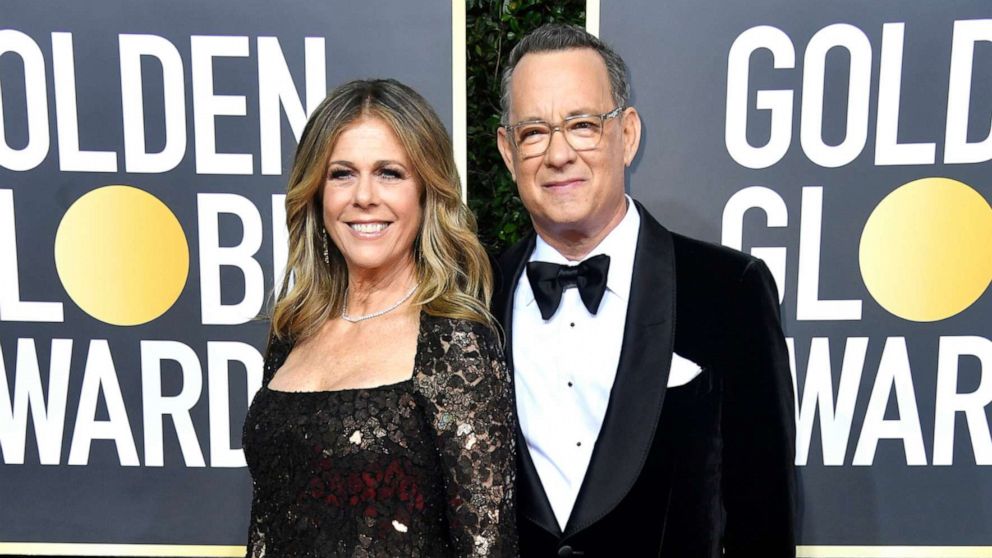 Taron Egerton
He slay'd that Red Carpet look in his perfectly fitted wide lapel suit! It fitted him like a glove!
Cole Walliser
He killed it out there on the Red Carpet last night! That Yeezy Swagger look was so on point!
Chris Evans
Are we seeing a velvet trend here? He looked dashing in this lush deep red velvet suit with wide satin peak lapels!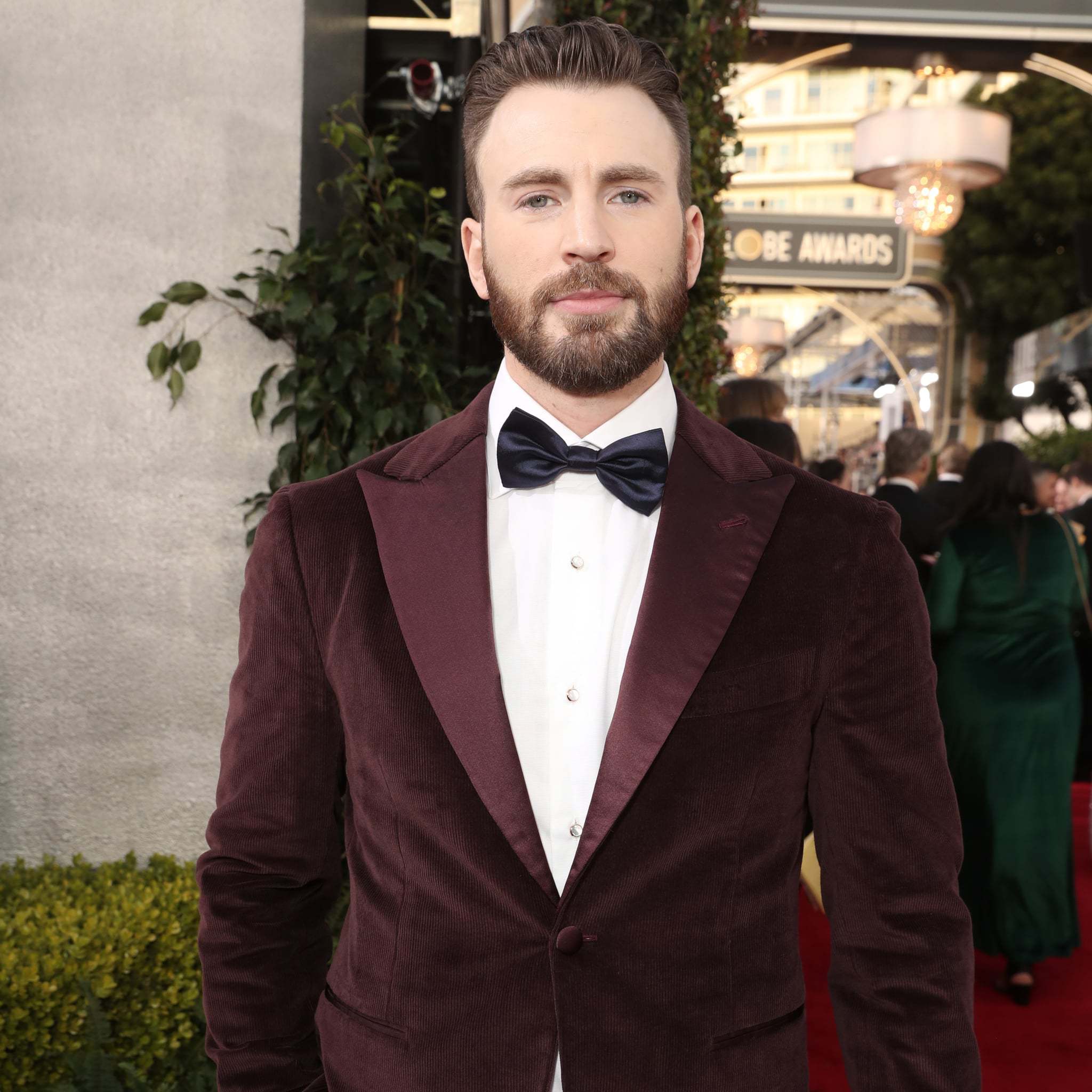 \
Noteworthy Trends
Its always easy to just stick to the classics, but this year, we noticed a couple clear trends amongst some of the best. For one, textured fabrics, from velvets to corduroy, gents like Ryan Seacrest, and Chris Evans nailed their looks with some beautiful jackets sporting their soft to the touch numbers. Hmmm look like something you've seen recently in our Holiday Style Edit? 😉 Yup. Guess we nailed it.
Additionally, some colours that were prevalent, was exactly that, colors. Not just your typical black suits, but navy blues were quite popular, wine/burgundy, and even variations of greens too. Again, we hate to keep barking up the same tree, but it does seem consistent with what we reported for the Holiday Style trends. Maybe the stylists were feeling festive? Or there colors are just here to stay. Let's see!
Worth Mentioning
A toast with Swagger
A definite notable mention from the 2020 Golden Globes is that the likes of Charlize Theron, Brad Pitt, Jennifer Lopez, and more toasted with Moët & Chandon. Celebrating Moët & Chandon's 29th anniversary as the official Champagne of the Golden Globes toasting Hollywood's leading filmmakers and brightest stars during the 77th Annual Awards ceremony in Los Angeles.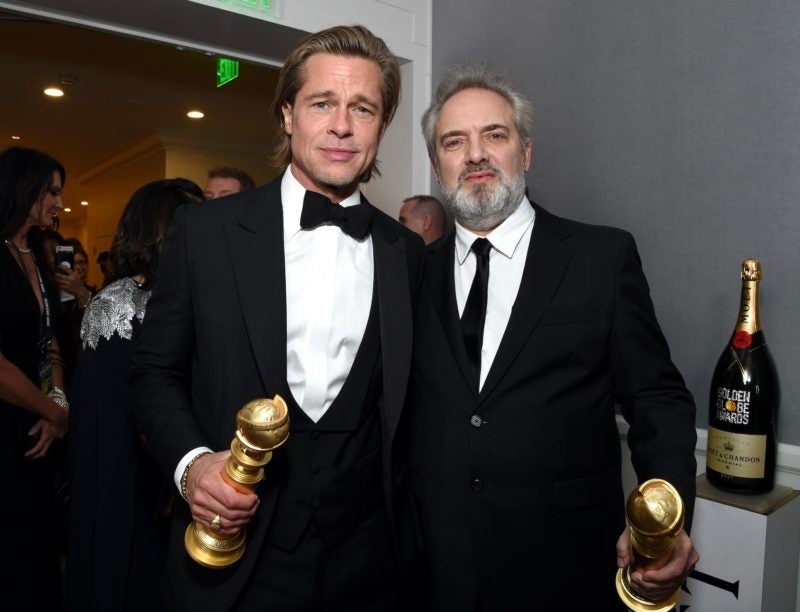 A Speech to Remember
Lastly, if Tom Hank's acceptance speech didn't move you, you have no heart. Clearly the man has family values, something many of us can't say we do. It's great to see a strong long standing relationship in Hollywood — they aren't common. Congrats Tom, we look forward to the next!
Looking to recreate any of these looks? Tweet us, slip into our DMs or email our editors at editor@swaggermagazine.com to let us know.
---
Credits:
Photos: Sourced from HFPA, Instagram, Getty and as otherwise noted.
Contributors: Steven Branco, Revathy Rajan, Bang Nguyen, Kevin Espinosa.