Jason Momoa really stands out, no matter what he wears. This Hawaii-born actor is six-foot-four and weighs in at 234 pounds, so he always commands attention. The camera loves this guy. His dramatic features and powerful build have helped to make him a star.
Famous for his portrayal of Khal Drogo in Game of Thrones, as well as his recent turn as Aquaman, he's an actor with tons of male and female fans. At the 2019 Oscars, Momoa wore a custom pink suit from Fendi, which was created by the late fashion designer, Karl Lagerfeld. Jason accessorized by wearing a pink Fendi scrunchie around his wrist.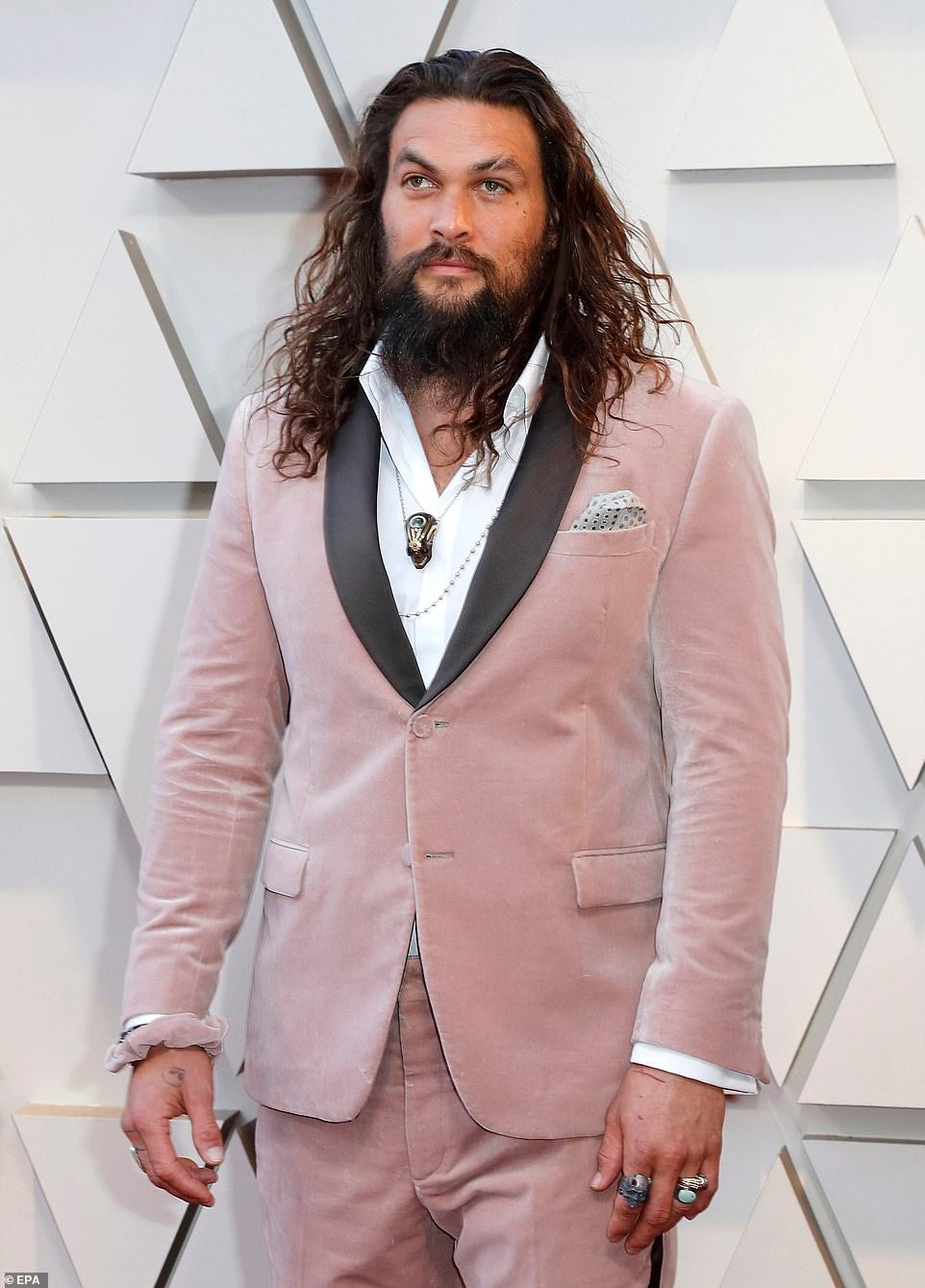 Clearly, Momoa has no problem taking chances with fashion. Is Jason Momoa bringing the scrunchie back?
Would you wear a scrunchie?
Scrunchies serve a practical purpose. They make it so easy to tie hair back fast. These fabric-covered hair ties aren't as hard on long hair as typical elastic bands. While they are sensible, they aren't usually worn by guys. Even women may avoid scrunchies when they want to make a good impression. Suffice it to say that the humble scrunchie isn't usually a feature on Hollywood red carpets. Conversely, it's something that women use to tame their tresses when they need to run mundane errands, like going to the grocery store or picking up some wine.
Will the scrunchie become a high fashion accessory for A-listers? Would you personally wear a scrunchie around your wrist in public? Only you know the answer. Now that Momoa has paved the way, you may feel daring enough to try a scrunchie yourself.
A perfunctory Web search revealed that one woman who posted at Girlsaskguys.com considers a scrunchie on a guy to be a "turn off". If you're interested in making new love connections, you may want to keep this in mind…unless you look like Jason Momoa.
He's making the scrunchie gender-neutral. He's opening people's minds.
Men's Oscar fashion this year was actually pretty exciting. Some of the women's dresses were fashion misfires, but most of the men looked amazing. Jason rocked his pink suit and scrunchie. Spike Lee was decked out in a bright purple suit by Ozwald Boateng. Stephan James was resplendent in a three-piece red velvet suit from Etro. Billy Porter pushed the fashion envelope with a tuxedo gown (complete with a very full skirt) by Christian Siriano.
It takes courage to wear bold looks, but it's fun. While some men undoubtedly prefer a more classic formal look, all men can be inspired by guys who are fashion risk-takers. Momoa and other fashion-forward Oscars attendees may provoke men to get out of their ruts and try new looks. If so, that's a good thing.
Jason Was Recently In Vancouver
Jason Momoa is a busy guy, but he finds time to relax and unwind. He was spotted at a Vancouver Canucks game on the 21st of February, 2019, according to Dailyhive.com. He was living it up in a private box, while wearing one of those retro Canucks jerseys. He even posed with the Canucks mascot, Fin. Jason, who is married to former The Cosby Show star, Lisa Bonet, is believed to be filming a science fiction drama called See in Hollywood North.
Now that you know more about Jason's pink scrunchie, it may be time for you to pick up one of these soft hair ties for yourself, if you dare…