The Flash series regular Jessica Parker-Kennedy is one of the fan favorites this season. Her undeniable charm captured the hearts of CW viewers worldwide, and it helped the show gain higher ratings since her cross-over appearance from Supergirl.
SWAGGER Magazine got a lot more curious about her since donning that black-gray superhero costume. We knew we had to get to know her better, and we are so glad we did. We sat down with her for an interview and she did not disappoint.
Jessica, born in Calgary, Alberta, told us that acting was not her first dream. "I was determined to be an orthodontist for the stars," she said. "I thought they had such nice white perfect teeth and I had such a cool orthodontist that I wanted to be like him when I got older." Eventually, she realized at age 12 that she wanted to act. "I took a theater arts program in college and as soon as I graduated from that I started working professionally so I was pretty lucky."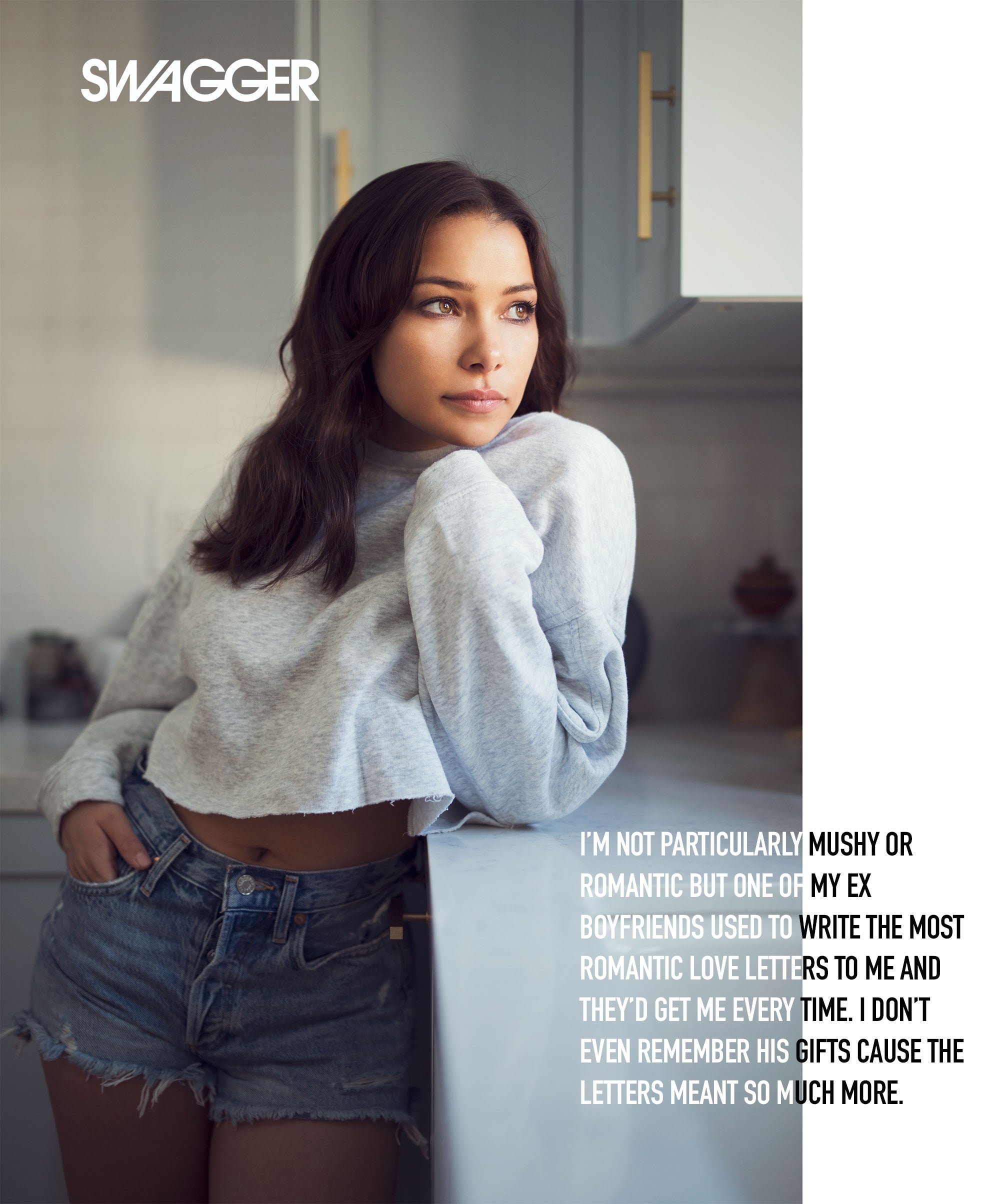 Lucky, indeed. Her first official gig was being Lucy the Elf in the TV movie Santa Baby, filmed in her hometown of Calgary. A couple of years later, she was cast as supervillain Plastique in the Warner Bros' DC series Smallville. She appeared in three episodes throughout 2008 to 2010. In between, she became part of other shows like Exes and Ohs, Souls, and Valemont. The next few years, she gained more exposure in TV movies like Collision Earth, Behemoth, and Nearlyweds, until she became part of the main cast of The Secret Circle.
Her biggest exposure was getting the coveted role XS (alter-ego Nora West-Allen), the daughter of Barry Allen (The Flash) and Iris West in Supergirl and The Flash. "Todd Helbing pitched the role to me and asked me if I'd do it and I said yes," she told Swagger. "It's very rewarding to be thought of directly for a part. [The cast] are the sweetest people and keep me laughing a lot. They welcomed me with open arms and made me feel like a part of The Flash family right away."
More than being your TV superhero, for sure, Jessica had more things on her plate – that includes her low-key personal life.
"I go to the beach a lot. That's one of my favorite things to do." Her love of travelling and physical activities can be seen on her Instagram account too, as she posts photos of her hikes in the previous years. She's a pretty down-to-earth kind of girl, even when it comes to her love life. "I'm not particularly mushy or romantic but one of my ex boyfriends used to write the most romantic love letters to me and they'd get me every time. I don't even remember his gifts cause the letters meant so much more."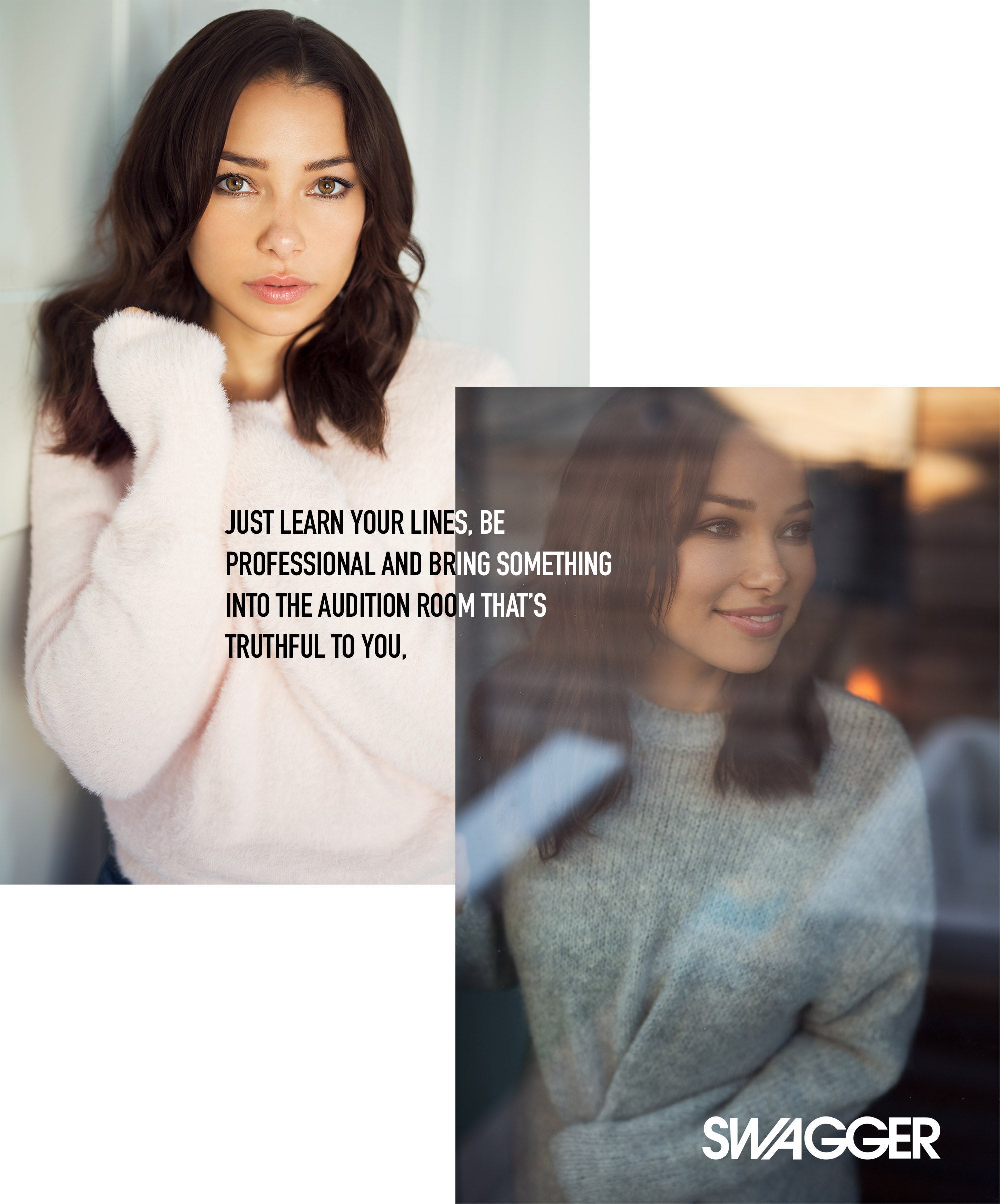 Does the fame affect her quiet life outside of the camera? "[Reading comments on social media] is a dangerous and toxic habit." Right on the money, sweetheart. "I don't see myself as famous at all! I feel like a very small group of people know who I am and it's cool but it's also weird."
When asked what her guilty pleasures were, she instantly answered, "Treats! I love treats!" She also prefers a good man with his head on his shoulders. "If you want to date me, be kind, make me laugh and never be rude to a server."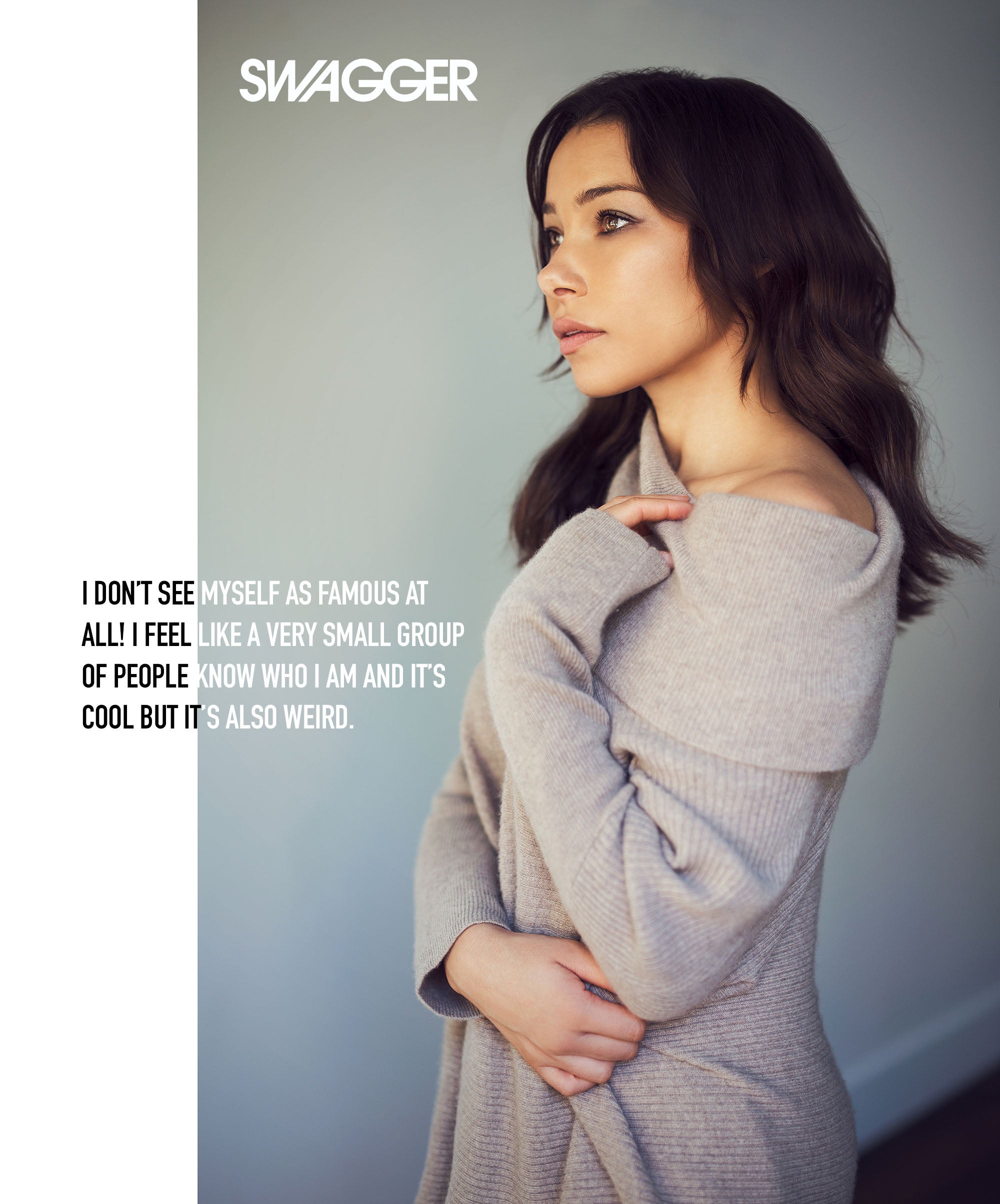 During the interview, she told us about the most insane thing she wished she'd done on a shoot. "I worked with a miserable director once who threw his set headphones," she said, "and they hit my mom. I was younger and just kind of stunned and scared. If that happened now, I would have just screamed and completely lost my [nerve] at him."
Her advice to newcomers in the industry? Be authentic. "Just learn your lines, be professional and bring something into the audition room that's truthful to you," and we couldn't agree more. Keep being you, sweetie.