If you are lucky enough to have a

cuban chain

necklace, then you will want to ensure that you know exactly how to care for it.
When it comes to looking after any of your beloved pieces of jewelery, you should care for them as much as the official crown jeweler cares for the royal collection. While there are many different types of Cuban chains to suit all various budgets, no matter what end of the spectrum it is in terms of price the principles of care will be exactly the same.
In fact, you want your Cuban chain necklace to look brand new every single time you wear it. Just look at Rihanna. In her latest campaign, she came out rocking a stunning Cuban chain that would put any royalty to shame. It was so shiny and sparkly that it did not even seem real.
But the reality is that you too can have your necklace looking that good as well. All it takes is putting in a little bit of love and time, as well as following these essential care tips.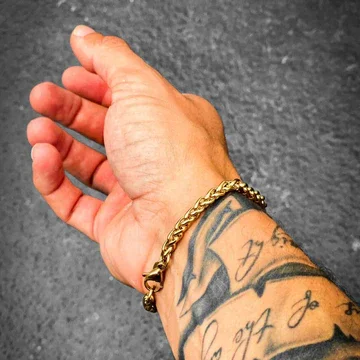 1. Clean It Daily
One of the best pieces of advice in terms of taking care of your Cuban chain is to clean it regularly. And by regularly we mean after every time you wear it. Think about it. The necklace will sit around your skin collecting sweat, dust, and other things from the environment that could end up damaging the necklace over time. So if you give it a quick polish after you wear it for the day, then you will ensure it always sparkles.
But of course, this rule applies even when you do not wear it. If it is hanging up on your jewelry stand for a few weeks just collecting dust, it equally deserves to be shined and cleaned.
2. If Expensive, Ask a Pro to Clean
As we mentioned earlier, there are many levels of budget when it comes to Cuban chain necklaces. This means that some are a few hundred dollars. Others are a few hundred thousand dollars. If your necklace is in the higher range of price. points, then you should certainly invest in having a professional clean this. The last thing you'd want to do is damage it to the point of no return.
There are many great jewelery specialists and many brands that offer cleaning services that come with part of the purchase too.
3. Care About the Details
Another great way to routinely care for your jewelry is by caring about the details. It is the tiny details in a Cuban chain necklace that makes it so special. So when you do clean this or have it cleaned by a professional, make sure that the small details are getting proper attention. This means also checking to ensure that the clasps are working, the links are all together and there are no knicks or scratches that need buffering.
4. Be Careful 
Another great tip for caring about your necklace is to make sure that you are cautious when wearing it and when storing it. For example, you should not be wearing this necklace when doing intense exercise, swimming in the ocean, or gardening. The environmental factors and the risk factors of it getting damaged or simply too high. So in these situations, take it off and store your necklace in a safe and protected place.
5. Don't Mix With Chemicals
One of the biggest reasons why jewlery gets damaged so easily is because they come into contact with chemicals. This can end up removing some of the polish and make the jewlery look dated, worn, and tired. So be mindful of using nail polish remover near your necklace or even the types of perfume you spray when wearing the necklace too. These can all end up having a big impact on your necklace.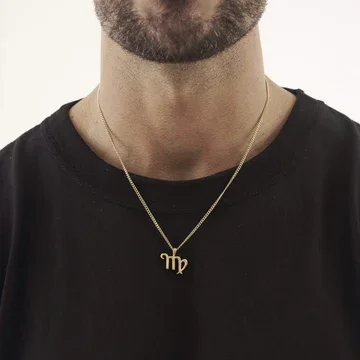 6. Have Safe Storage
When you invest in a quality piece of jewelery like a Cuban chain necklace, you want to make sure that you have a safe place to store it. This means that you do not want to simply chuck it on your bedside table or risk it falling onto the floor. Instead, either store it in a protected necklace box or hang it on a jewlery stand. This extra care that you provide for your Cuban chain when you are not wearing it will end up making a world of difference. 
Conclusion
Owning a Cuban chain necklace is something that you should be proud of. So you equally should make the extra investment in caring for it. From how you clean it, who cleans it and how you store it, these care tips will end up making sure that your jewlery piece sparkles every single time you go to put it on.