NYC is one of the few places on earth that never sleeps. Hence the nickname, 'The City That Never Sleeps.'
Nights are like days in this part of the world. And if you're visiting for the first time, I assure you there's so much that will leave you astounded.
That said, the bustling nature of New York sometimes makes it difficult for first-time visitors to truly enjoy the life and spark of this place. On the one hand, you have bars that never close shops. And on the other hand, are banging parties that never end.
There's just so much going on. And it can be overwhelming.

For you to enjoy NYC's nightlife experience, you need to know where to go and what to do. In this post, I'm going to be your tour guide.
To start with, I'm going to list a couple of places you could stop by and enjoy your time in New York.
Times Square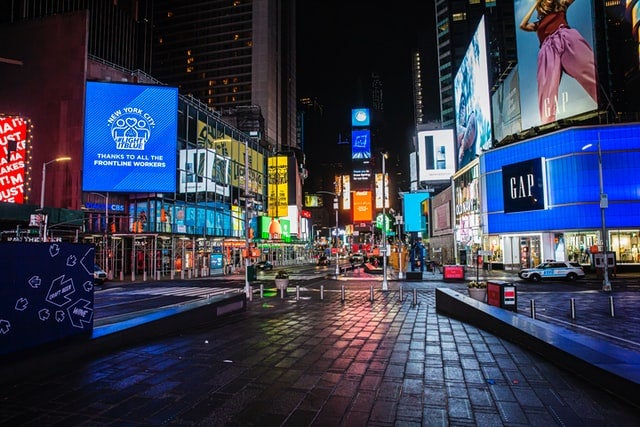 The time square is one place I will advise you to check out while you are visiting New York. Time square is one of New York's famous landmarks, making it one of the buzzing places in the city. Here you will find a lot of restaurants, theatres, and museums. It gives an enchanted feeling at night that you wish never ends. One of the most notable attractions is the large billboards in the area that brings more life and color to your eyes.
Take a walk on the Brooklyn Bridge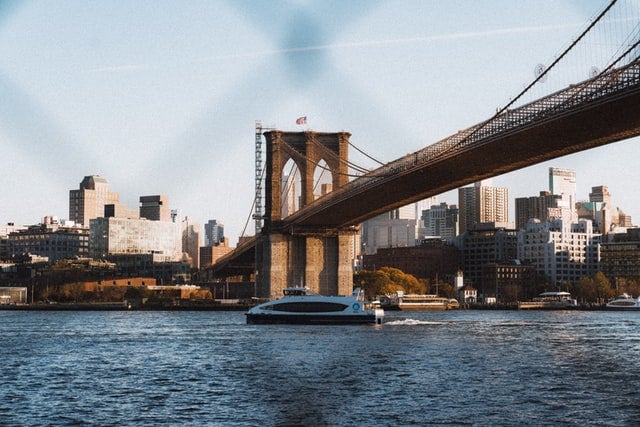 The bridge connects two towns Manhattan and Brooklyn. It's one of New York's main historical symbols, so taking a walk on the bridge is not a bad idea. The bridge can be walked over 24 hours per day and it like that you would see other people. Watching the Sunsets from the bridge is spectacular. From the bridge, you'll get incredible 360- degree skyline views of the New York Harbor, Manhattan, Brooklyn, and you can see the Statue of Liberty way off in the distance.
Watch a Broadway show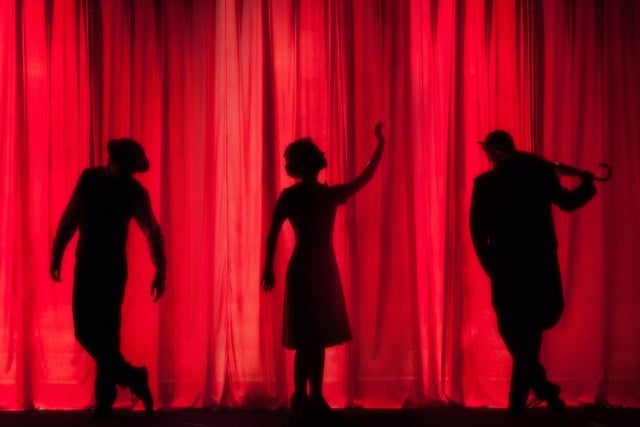 Another way you could enjoy New York's nightlife is by going to see a broadway show. There are a variety of Broadway shows, musicals, and theatricals to choose from. Many of them have even won a list of accolades. And the thrills that come with them are just as special as anything you'll ever experience.
If you're looking for same-day seats to top Broadway shows at a low price, Broadway Lottery and Rush tickets are some of the options you'll find.
See A Sport Event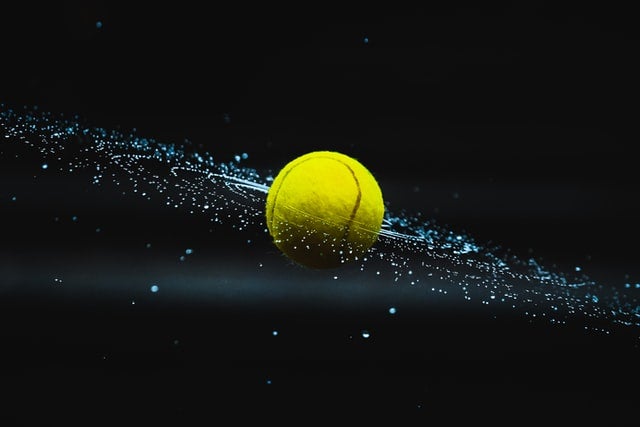 If you are a sports fanatic like myself then count yourself lucky, New York is home to some of the best sports teams and a hub for major sports events. You could enjoy your night by watching a live game. Mind you, there's no better experience than seeing a game live. You also know what, you have a lot of sports options to pick from. You could decide to watch Basketball, Ice hockey, Baseball, and American football. But ensure you are in town during the season. Otherwise, you may not find much to see.
Brooklyn Bowl, Brooklyn
This is one place to visit while you are in New York. Nothing can go wrong with bowling and enjoying music playing in the background. Brooklyn Bowl provides you with a new experience. They even provide DJ evenings where they play the music of various mindsets. Rock and roll to great music and lager as you mean to thump down those pins. It is an exceptional way to get a charge out of New York nightlife for tourists.
Cruise Around NYC
See New York at night by going on a night cruise around the city. You get to see the gorgeous view of the city in a very relaxing way. They are many choices you could pick from, like dinner and jazz cruises, sailboat sunset rides, and cruises around the Statue of Liberty. All this comes at a cost, and you could budget for them before you come into town. It is a far better alternative if you are tired of getting drunk.
Jazz clubs
New York has some of the best jazz music in the world. And so many live music venues. If you are into jazz music, count yourself lucky as I will give a list of the best jazz clubs in NYC. 
To enjoy your night in New York, here are the jazz clubs you should visit Birdland, Village Vanguard, Blue note, Zinc Bar, etc. there are a lot of jazz clubs, but these are the ones I could muster out.
Random Bars and spots
If you are looking for a place to sit and have some drinks with a couple of friends or you just want to sit alone and enjoy your night and the beautiful skyline. New York is your city. It's the place where you can get the best bars near me experience as a tourist. There are a lot of places you go to and have a few drinks. I have decided to help you with the names of some bars you could visit while you are in New York. Here are some cool bars you could try out, Honey's, All Night Skate, Skin Contact, etc. Just walk in an enjoyable evening with friends or alone.
Dance clubs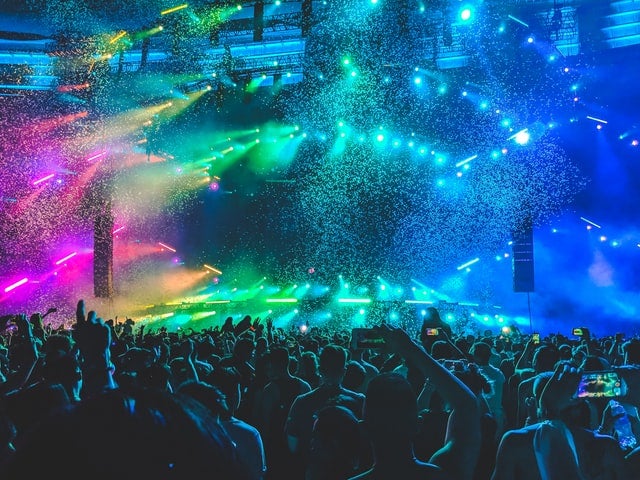 If you are the type that wants to get wasted, dance, and have mad fun – a good way to blow of some steam. NYC currently is, and we're confident always will be, one of the best cities in the world for such. Here, you will find a variety of clubbing experiences, as well as awesome places to dance. Without saying much, here are some of the best places to dance in NYC: Avant Gardner, Public Records, Nowadays, The Sultan Room, Black Flamingo, etc. So get out there and bust a move, and if you do it right, you can keep the party going.
Hang out in Greenwich Village
If you are looking for a cost-friendly area in NYC, then Greenwich Village is just the place for you. It offers the clock neighborhood with a lot of inexpensive restaurants and bars you could sit and enjoy with family. The area is quite safe and well-lit in the evening, and there are plenty of benches to sit on. If you are also lucky, you get to see an impromptu sing-along, an acrobatic show, or NYC students filming a short film. Another place to go if you have tried other places or are on a budget.