We were able to catch up with Ellie O'Donnell for an exclusive interview. The internationally known model is back in the UK, her home country, and she is as busy as ever. Ellie O'Donnell is one of the most prominent fashion influencers, and she has reached an amazing new high of 1.2 million followers on Instagram.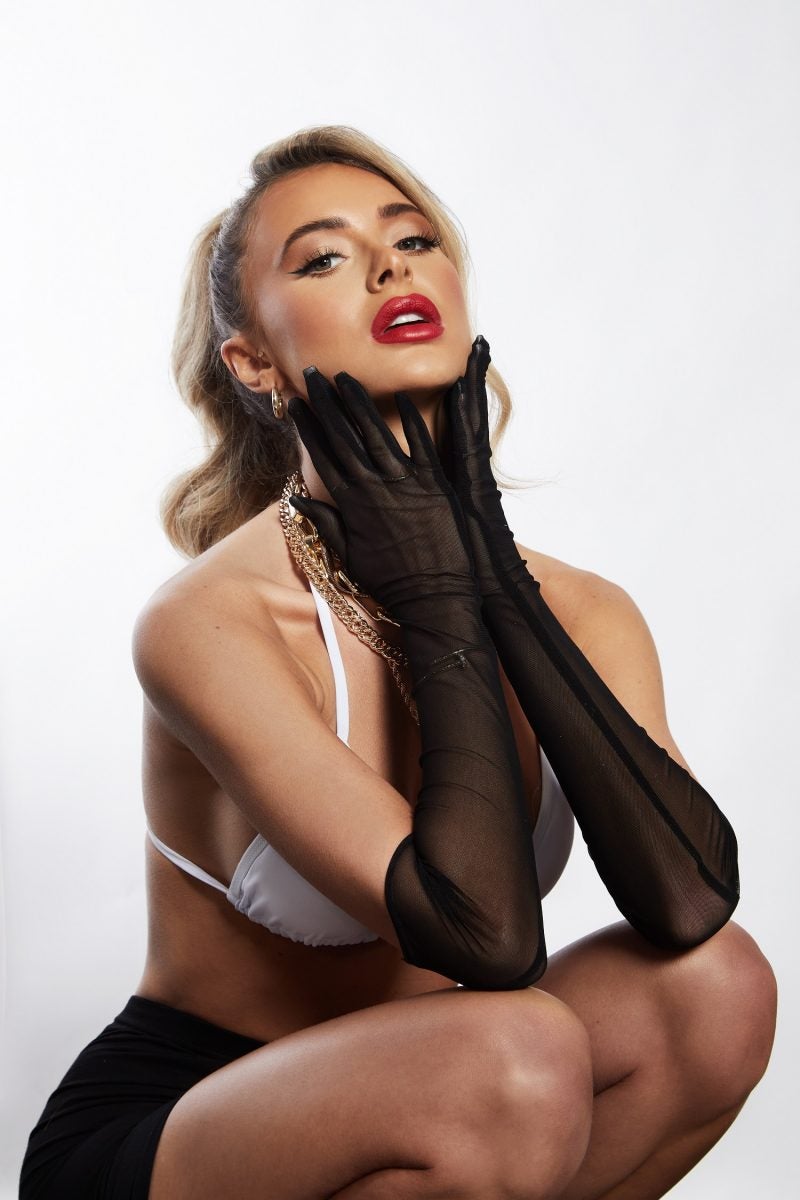 Ellie shared some exciting news about her latest brand that she plans to unveil very soon. Ellie, now in her mid-twenties, speaks candidly about how she got started in the fashion industry as a teenager. Ellie O'Donnell recalls when she opened her first Instagram account because her friends were already on it. She remembers how excited she was the day she got her first follower. Ellie told herself that she would always be honest and open with her followers, and she has never faltered.
Read more about Ellie's meteoric journey in the fashion world.
Where are you right now?

I am currently back in the UK for work! I have had so many photoshoots these past few weeks and I'm actually about to launch my second clothing brand so I've been very busy. Usually when I am abroad, I spend so much time in Dubai and Spain. I'm actually hoping to move to Spain very soon!
Tell us a bit about yourself, dreams, aspirations before you started on your journey to fame.
Growing up, I never really knew exactly what I wanted to be. I always had a passion for modelling and joined a modelling agency when I was just 14. I come from a family who are all very hard workers – my parents raised me to work hard if I want nice things. I got a part time job in a clothing store on the weekends whilst I was still at school, so I always pushed myself to work from a young age. Whilst most of my friends were having the weekend off school to relax, I was catching the train to work.
When I left school, I got a job in a creative design agency. Originally I was the receptionist, but I had a talent for social media as I was focusing on growing my own at the time. It was not long into my job that I was given the role of taking over other brands' social media accounts. It was when I hit 18 that I really decided to focus on my own instagram career and left my job at the agency. I decided that it was time to work for myself rather than somebody else. From growing my instagram over the years, it really took my career to the next level and opened up so many opportunities for me. Fast forward to now, my instagram has become a full time job for me, and I have also launched my own clothing line ODolls Collection with my sister Daisey, which was a huge success. We planned to create our brand back in 2017, but it wasn't until 2020 that we launched. Within a year of launching, we got our brand into some of the biggest stores which include Selfridges, Tessuti and online with Asos. We're also going into two more huge stores which we are yet to announce. I have also just launched my second clothing brand ODolls Sport which is gym wear. This will be stocked in JD and Footasylum! We are not stopping there, we are currently working on our third brand which will be launching at the end of the year.
You've got over 1.2M Followers on Instagram. Do you remember when you had just 1 follower? How did you get from here to there? What were some of the daily secrets that helped you grow such a following?
Yes, I remember clearly when I made my Instagram account back when I was 16. I remember downloading it because my friends had it and I used it as a hobby. I really enjoyed posting on instagram and have always been quite artistic, so I found it fun to take pictures, play around with some filters and post them. It was when I turned 18 that I started to take Instagram more seriously. I would always share a lot of my personal life with my followers such as my family and my relationships, so I feel like a lot of them could relate to me. I always get messages from girls or sometimes guys asking me for advice because they feel like they know me on a personal level, just from watching me on social media. I've always been very open and honest with my followers and talk to them on my stories as though they are friends. There was no easy way to grow my following, it took me around 6 years to hit over 1 million, but the main thing is to just be consistent, try and post everyday and also try to be creative with your content. I would sometimes go on trips with my sister and we would get really cool pictures together which would get reposted and go viral. I think that is also an amazing way for exposure!
How do you manage your feed? Do you have people who help you keep it fresh and updated?
I manage my feed myself, I am quite fussy with my page and like it to look a certain way. I use an app which helps me organise my images so I can see how they will look on my feed before they get posted. I have management who help me organise my sponsored posts which is very helpful, so it gives me more time to be creative and focus on creating my content.
What do you charge now for a sponsor to get you to post something for them? What's the best way to get in touch with you for something like that?
I don't like to talk about exact figures, but I've managed to grow my instagram to a point where brands can advertise to their perfect audience. I now make more for one instagram post than i made for 2 months working in the office everyday 9-5. It is crazy when i look at it like that, but it took years of dedication and hard work to be able to build that kind of platform. I charge for instagram posts, stories, reels, IGTV depending on what the brand is wanting. However, I don't take on just any job, I have to make sure I believe in the brand and it has to be something I would actually wear or use. I am always 100% honest with my followers and wouldn't advertise something I didn't like. The best way to get in touch for a collaboration would be through my management The Social PR.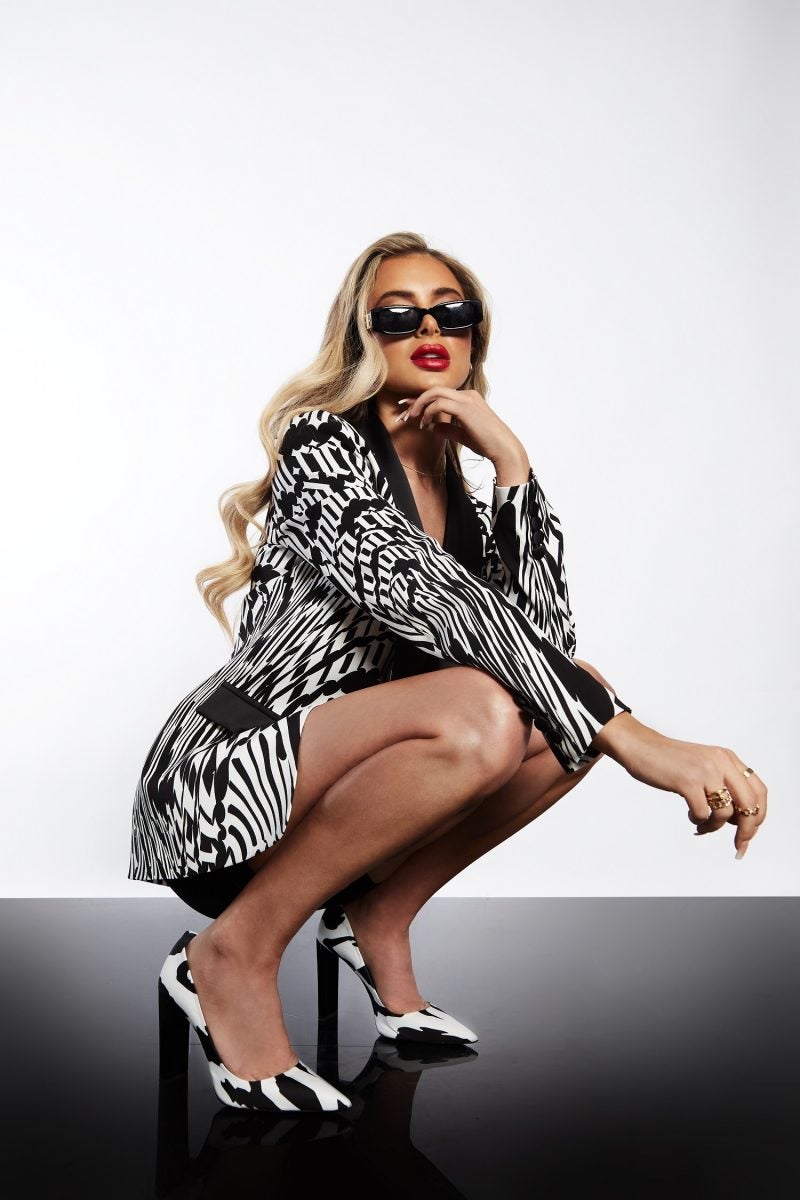 We get submissions for models daily wanting to be in a magazine or just find work. Do you have any tips they likely wouldn't find anywhere else?
I really think when you focus on being the best version of yourself, those opportunities come to you, rather than needing to chase them. Since I focused on myself and created my own path, I found that so many doors had opened for me. I also think it's important to not feel defeated if you get turned away from work, and use it for motivation to just improve and become better until you finally get there. I had a lot of setbacks myself and never let it discourage me, I always kept going.
Are you currently single? And looking?
No I'm not single or looking, I'm in a relationship. I met my boyfriend when our friends introduced us 10 months ago, and we have been inseparable ever since!
What are some things a guy can do to get someone of your calibre? Especially when there are so many men competing for your attention.
I'm going to base this off my boyfriend and how he caught my attention was by totally being himself and not playing any games. I like that when we met, we had an instant connection and we knew exactly how we felt about each other. There were no games and it just felt right. I think that a lot of men like the idea of treat them mean keep them keen but for me that just pushes me away. When I am so busy with my career, I don't have time for games!
What are some of your hobbies? When would be the ideal place when you are out for a guy to approach you?
I'm not going to lie, I do love shopping! I just enjoy going and looking at all of the latest fashion trends! I also really love to cook or bake in my spare time. I like to find my favourite recipes from my favourite restaurants and recreate them.
When I was single, I think the best place for a guy to approach me was at a bar. I feel like in that type of environment it's easier to talk and there is no awkwardness!
What makes you feel sexy?
Truthfully, wearing my own brand because I've been able to design clothes that help me feel confident and always my best. Nothing I love more than a simple black turtleneck with bouncy hair. I feel that simplicity is key when it comes to feeling sexy, less is more. I feel sexier when I dress classy, rather than a revealing outfit. I always love to wear my own brand on a date night.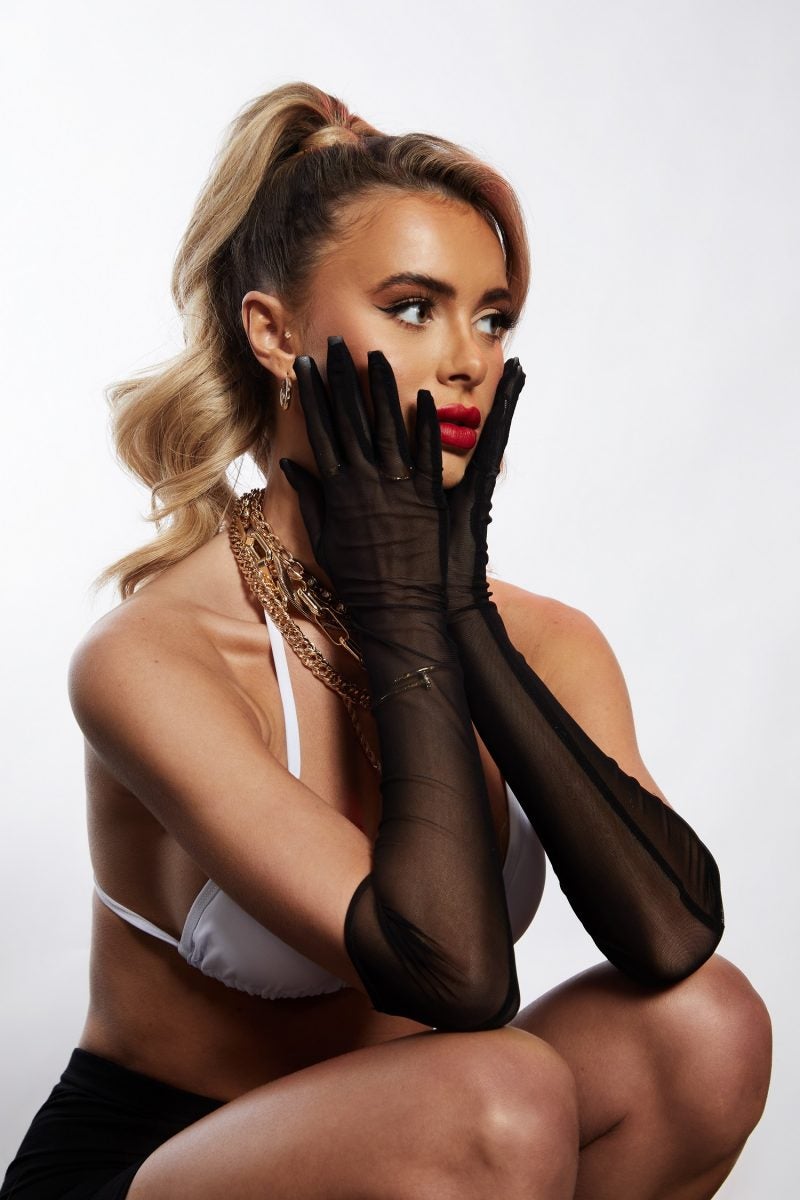 What are some of your guilty pleasures?
I love to drink tea, but lots of it when I'm at home! I also love to warm up myself with the hair dryer when I'm cold. It sounds weird, but it feels like heaven haha!
What was the most romantic gift you have ever gotten?
I must admit my boyfriend loves to spoil me, but he took me to the Maldives for a week to the most beautiful resort. Every night I would come back to rose petals all over the bed and in the bath, every girl's dream!
What is something you've learned since becoming famous that you wish someone had told you?
It's funny because I've never really classed myself as famous, because I gradually built my following over the years and never really looked at it in that way. However, I wish I'd have kept some of my personal life off social media. It's harder to have privacy at times when you have already shared so much of your life on there.
Do you read the comments?
I always read the good comments! I have so many supporters and they really do mean the world to me. I couldn't be more grateful and I try to respond to as many as possible. As for the haters, I've always found it is best to not read, block and delete! That way, they can't affect you.
Where haven't you been that you would like to go?
I would love to go to Tulum in Mexico, it looks incredible! It is definitely on my bucket list. Also New York, I would love to go for Christmas one year!
What's the most insane thing you've done on a shoot?
When I shot my first collection for my brand in LA, we decided to hire a vintage Cadillac and do a road trip theme shoot. We decided to drive hours into the desert to get some amazing footage, however we ran out of fuel and went to the nearest gas station which was in the middle of nowhere. We accidentally filled the car up with diesel instead of petrol! This ended up making us stranded in the desert for hours until somebody came to rescue us. On the plus side, we got some amazing pictures whilst we were waiting!
First thing you see when you look at a guy?
I think for me it's the smile! Nothing beats a bright white smile – it's the first thing I noticed on my boyfriend.
How does it feel to be influential to other people?
It is amazing that i have a platform and story where people can look up to me and come to me for advice. I look at how much I've grown over the years, so to be able to give advice to people who are in the same position I was a few years ago is an amazing feeling. I love to be able to help and watch people grow! I always use my instagram to try and motivate people and inspire them to chase their dreams like I did.
If Steven Spielberg were to film a biography film on your life, who would you want to play you in the movie?
I would probably say Margot Robbie. She is one of my favourite actresses and I loved how she came across in Wolf of Wall Street- a powerful, yet sexy woman! Everything I aspire to.
Where can fans/followers expect to see you next?
I am going to be doing store appearances at my next clothing launch where I would love to meet my followers! I hope they can make it. I will be posting more details on my social media.
Follow Ellie O'Donnell