We all know a bookworm, don't we? That one friend, family member, or colleague whose introductions consist of reading listed as a hobby. That person who fits the titles of a bookworm, savant, or a bibliophile. The one person for whom "movies are better than books" is a touchy topic. No matter how attached we become to technology and social media, there is something about reading that we simply cannot achieve by doing something else. Settling down at your favorite spot to read a good book along with your favorite snacks has a different thrill in itself. There is a different calm in painting a mental picture of what you just read or are reading and getting lost in it.
Can the reading experience really be improved? YES! There are many reading gadgets and accessories available to make reading more convenient and fun. Whether you're shopping for yourself or someone else, here are some of the best gadgets for book lovers and readers today!
The Best Tablets for Reading Books (e-Readers)
An e-reader or tablet for reading books is easily one of the best gadgets for book lovers. These tablets provide a virtually infinite library of books in one single device! They are a very good investment in the long run, and you do not have to worry about small font sizes, as you can adjust the font size according to your choice. This is also an opportunity for you to go green and help the environment, as e-books do not waste paper. E-readers are also lightweight, so they are easier to carry around than a bulky book and can easily fit in your bag.
Kindle Paperwhite, Kobo Forma, NOOK GlowLight Plus are some of the best tablets for reading books available. Most of these e-readers have a database of their own that allows readers to select to read from.
Kindle Paperwhite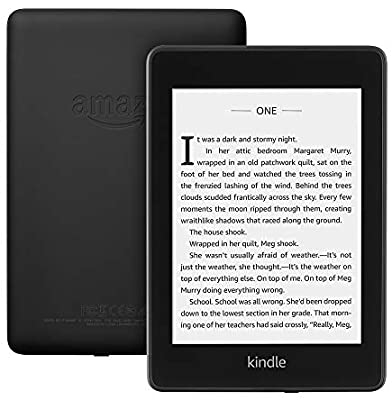 The Kindle is Amazon's proprietary e-reader. There are several versions available, and the Kindle Paperwhite is among the best. With 8GB and 32GB options available, you'll never run out of room for all of your favorite books. Plus, the 300 ppi glare-free display reads just like real paper, even outdoors in the sunlight! The latest models even let you link your Audible account, so you can listen to your favorite audiobooks with headphones.
Kobo Forma
Staring at $249.99, the Kobo The Kobo Forma is a little more pricey than the Kindle Paperwhite, but some readers consider it the best tablet for reading. This e-reader is available in 8GB and 32GB options. The ability to read in landscape or portrait mode is unique, and the device is even fully waterproof, with an IPX8 rating!
NOOK GlowLight Plus
The NOOK is Barnes & Noble's proprietary e-reader. There are several versions available, and the Nook GlowLight Plus is among the best. This nifty gadget for book lovers features a 7.8" high-resolution display with built-in glare resistance. The tablet is waterproof with an IPX7 rating, and the screen can automatically adjust the lighting based on the time of day. If you're looking to save a little cash, consider opting for a refurbished model.
LCD Writing Tablet (e-Tablet)
Readers often like to take notes while devouring a book. Why not switch to an LCD writing tablet in place of traditional notebooks? A writing tablet gives you the same experience of writing on a pen and paper—in a digital format. With these gadgets, you no longer have to worry about your notebook being tattered and old, losing pages, or any other mishaps. These devices are a great investment in the long run and are more environmentally friendly.
Students could even write whole essays on a writing tablet! Imagine writing samples of play scripts like The Crucible on one—wouldn't that be cool? If you aren't familiar with the play, see The Crucible essay examples here. This is one of the best gadgets for students or other readers who take notes.
Amazon Fire HD 10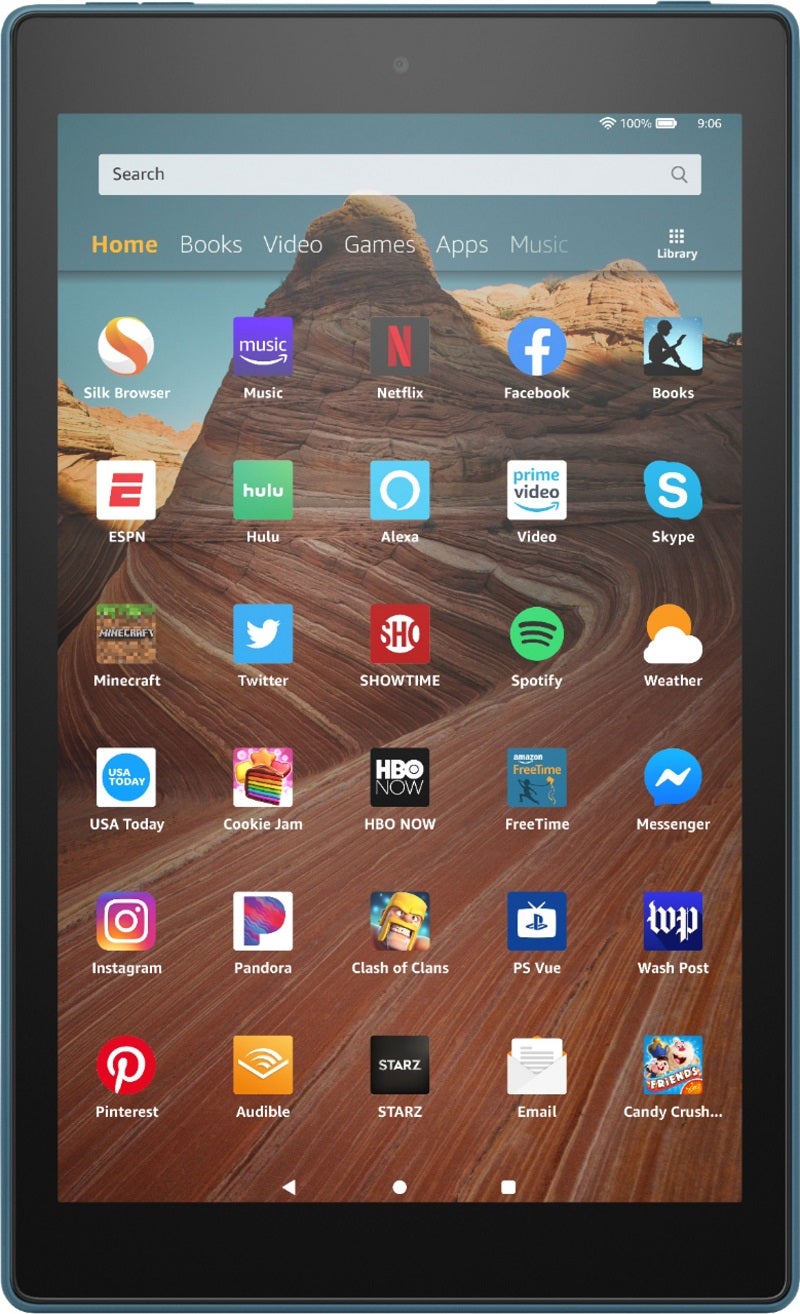 The Amazon Fire HD 10 is a great tablet for note taking. Featuring a 10.1" high definition touchscreen along with 32GB and 64GB options, this is a great gadget for readers and students. Take notes, browse the internet—and even read your favorite Kindle eBooks all in one device!
Lenovo Tab M10
The Lenovo Tab M10 is an Android tablet with 16GB storage. This tablet also features a 10.1" display and is great for taking notes, reading eBooks and more. Plus, this device has Alexa built in, turning your tablet into a smart screen when docked.
Portable Rechargeable Reading Light
A quality reading light is one of the best gadgets for book lovers. It is rather unhealthy for your eyes and frustrating to read in bad lighting. If you're a reader, get yourself a portable rechargeable reading light, preferably a clip-on that you can clip on to your book and adjust the angle according to your need.
LuminoLite CL-02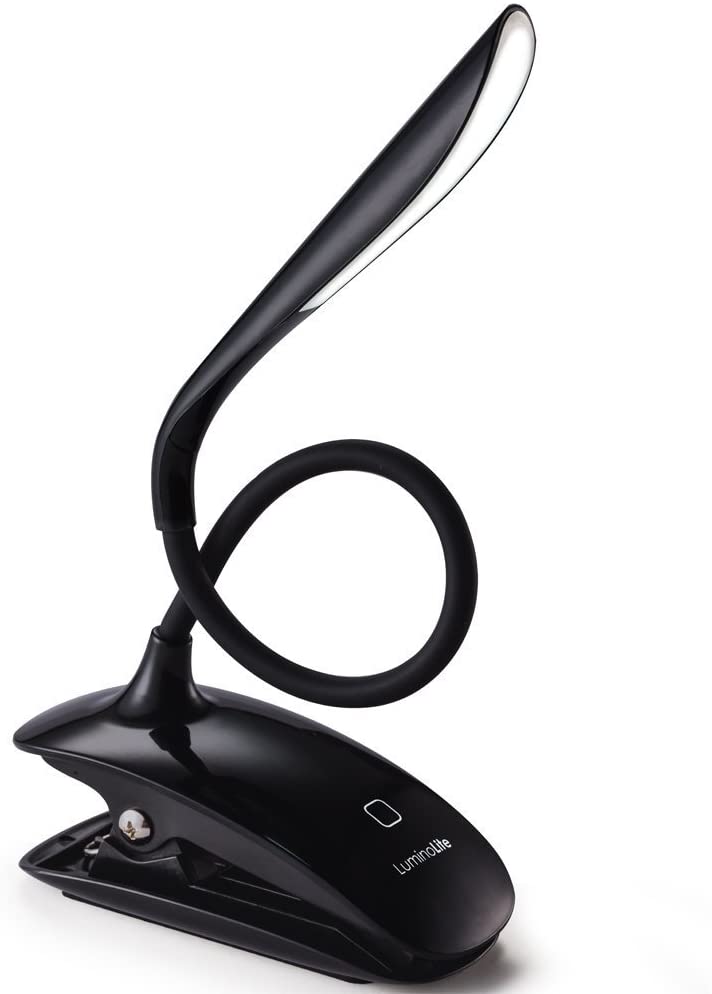 The LuminoLite CL-02 features a high quality dimmable LED light and a secure padded clamp to help prevent damage when clipping your light to your books or other objects. This unique reading light also features a 360° flexible goose neck, so you can easily find the perfect angle to light your book. At $14.99, this is an affordable option that can help to protect your eyes or serve as a great gift.
CeSunlight Reading Light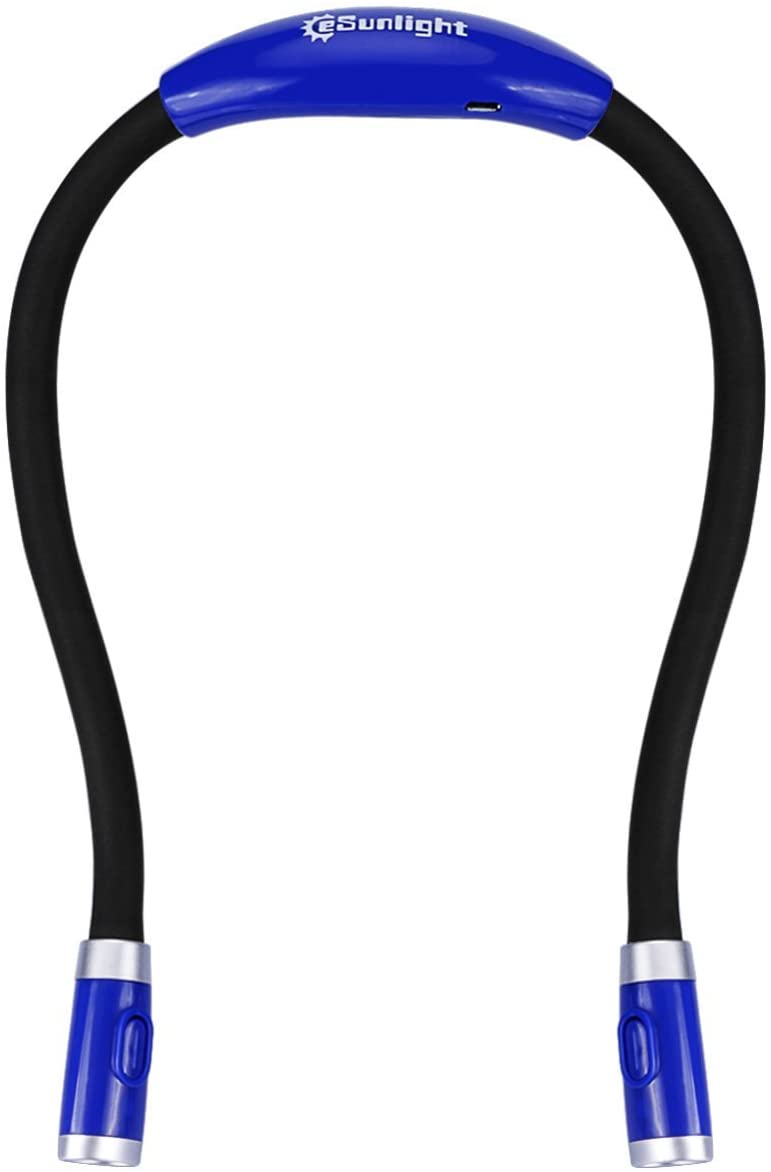 Rather than clipping this light onto your book, this unique light is designed to be worn around the neck. The flexible but strong arm can be bent to your preferred angle, where it will hold steady. Plus, the CeSunlight features 4 LEDs with four levels of brightness, so you can get just the right amount of light you need.
Tablet Stand
A tablet stand comes in handy, especially if you've gotten some of the earlier gadgets on our list! Tablet stands allow you to read comfortably without having a sore arm from holding a tablet for too long. You can adjust the stand to your desired height and forget about it. An avid reader will surely appreciate a tool that allows them to go hands-free!
AmazonBasics Tablet Holder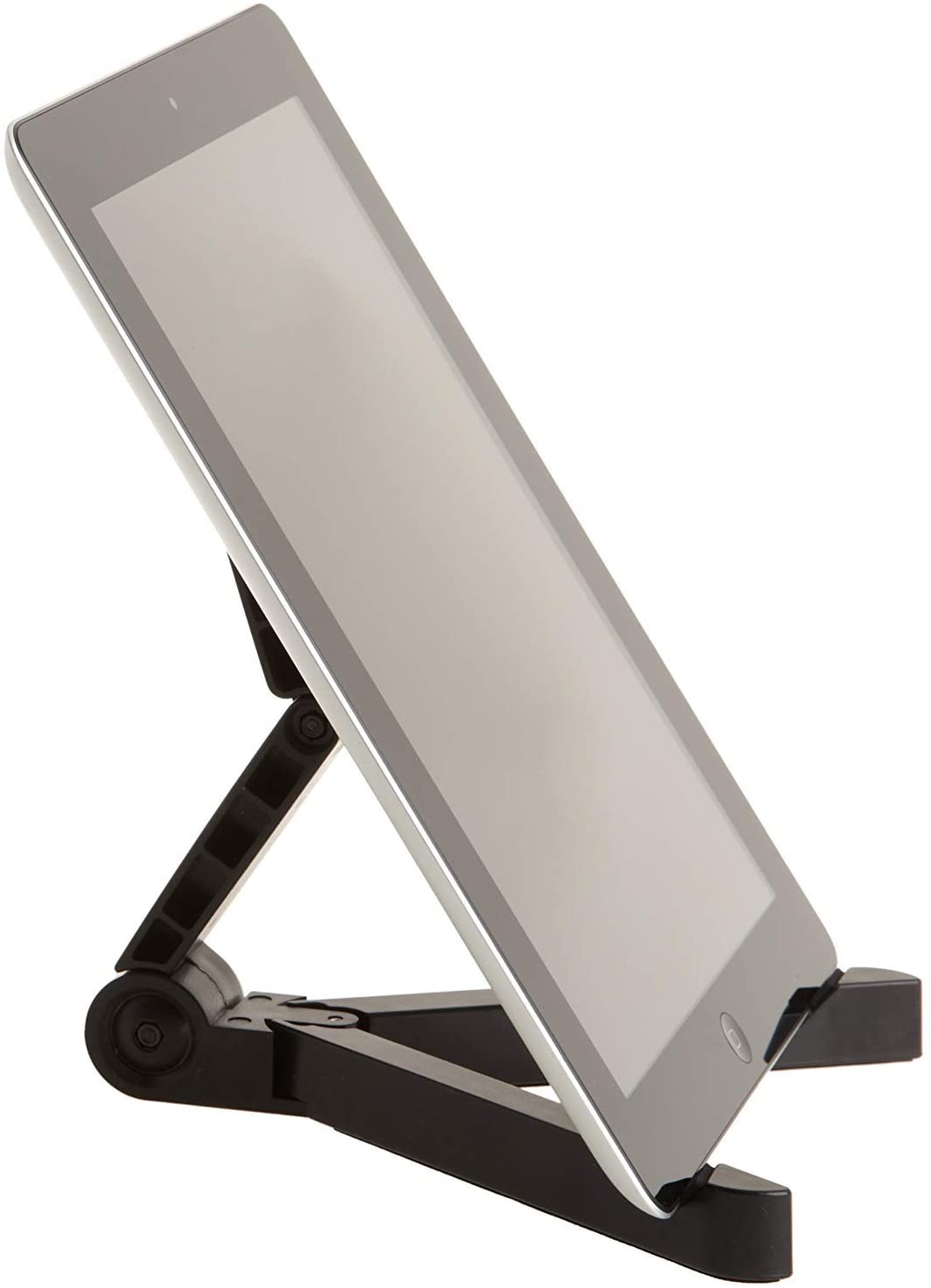 This simple tablet holder is compatible with Apple iPad, Samsung Galaxy and Kindle Fire Tablets. The stand is collapsible and is perfect for travel, able to fit in your pocket! Simply open the stand and rest your tablet on the holder for convenient hands-free reading.
Anozer Adjustable Tablet Stand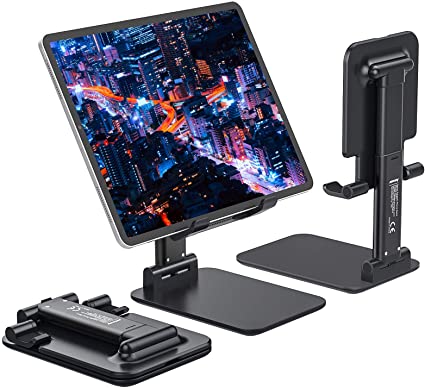 The Anozer Adjustable Tablet Stand features an adjustable clasp system that is compatible with phones, tablets and e-Readers of all sizes up to 13 inches. The stand is fully collapsible and can fold down into a pocket size. You can even adjust the angle so you can enjoy the perfect reading experience.
Noise-Cancelling Headphones
Reading while travelling or at a corner in a coffee shop is absolutely the best, isn't it? But there's just one problem: noise. While it's easy for some people to tune the world out and get lost in a book, it can be challenging for many. Noise-cancelling headphones can be a lifesaver to free yourself from the chaos when you are trying to get some reading done in a public space. Plus, they're also great for listening to your favorite audiobooks!
Sony WH-1000XM4
The Sony WH-1000XM4 is the fourth generation of Sony's flagship noise-canceling headphones. In addition to offering some of the best sound quality you can find, they also come with 30 hours of battery life. They even sense when the user is talking and automatically pause the music, meaning the user will rarely have to touch the pause button. Plus, their unmatched noise-canceling abilities will allow your music lover to block out the world and truly focus on the beat.
Bose QuietComfort 35 II
Bose has been one of the most trusted brands in audio equipment for decades. The Bose QuietComfort 35 II headphones are completely wireless, featuring Bluetooth functionality and Alexa voice control. These incredible headphones boast three levels of noise cancelling, so you can adjust your headphones as needed. They're a great way to clear away distractions and immerse yourself in the world of your favorite book.
Final Thoughts
If you love reading or know someone else who loves books, the best gadgets for readers on this list are sure to make reading more enjoyable and fun!