The Fitbit Charge 4 is Fitbit's latest, most versatile product. The Fitbit Charge 4 is a health and fitness tracker that can help you gain insights, get inspired, and keep you moving forward to your fitness goals. The Fitbit App tracks your health, activity, and sleep stats so you can see your progress all in one place.
With an unmatched battery life up to 7 days, you'll never be without your faithful fitness partner. So strap on this incredible piece of tech and get moving towards your full fitness (and life) potential.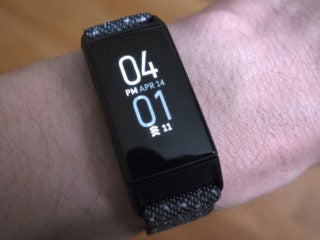 The Fitbit Charge 4 has built-in GPS. Leave your heavy, bouncing phone behind and enjoy the fresh air outdoors with pace and distance trackers. The watch connects with your Fitbit app, so when you're finished your workout, you can review your route, effort, and workout intensity. Whether you're walking, running, swimming or lifting at the end of the day, you'll be able to congratulate yourself with a treat well earned. The Fitbit Charge 4 is made for fitness. With 20+ goal-based exercise modes, auto exercise tracking, and reminders to move, the Fitbit Charge 4 can help push you towards your best self. One of the best features of the Fitbit charge is that it is swim-proof. This popular and excellent activity for those of us triathlon buffs makes this watch the perfect accessory for your training as it works in land and water, rain or shine. 

Aside from tracking your activities, the Fitbit Charge 4 helps track two other vital components to a lasting health routine; your sleep and heart. Proper sleep is an essential part of reaching your fitness goals. SleepScore with the Fitbit app tracks light, deep, REM sleep stages and more. Knowing these components of your sleep and monitoring what affects them can help you build better bedtime habits. In addition to tracking your sleep, the Fitbit will also track your heart rate 24/7. Heart disease and heart attacks are far more common among men than women. The Fitbit Charge 4 uses advanced sensors to track all-day calorie burn, real-time heart rate zones and Active Zone minutes. Using this information can help you truly understand your body.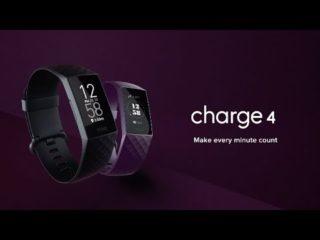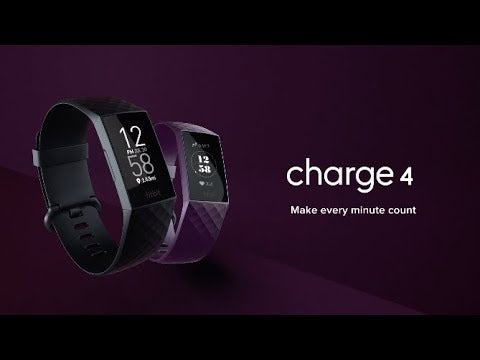 The Fitbit Charge 4 also links to your Spotify. Keep up with the latest fitness podcasts, news, and amp yourself up to your favourite playlist, all while charging toward your fitness goals. You are in control. Fitbit also has a community where you can meet fellow fitness buffs or guys just starting their fitness journey. There are challenges to join to keep you motivated. Compete with your buds or make new friends in a healthy community for a better balance in a life of stressors. 
The Fitbit Charge 4 comes in multiple colours and styles to match your exquisite taste, including black, rosewood, storm blue, and our favourite, the granite reflective woven strap. With so many different options, you are sure to find the perfect watch for you. The strap is one size fits all with multiple holes so you can start big and move smaller as you reach your fitness goals. Fitbit also makes the Versa watch line, with a larger display screen, and the Fitbit Aria, a range of smart scales that can also complement your fitness journey. With all these tools available to help you look and feel your best, there really are no longer any excuses. The Fitbit Charge 4 is priced at $199.95 and is backed up by a one year warranty and money-back guarantees. There is no risk and all reward.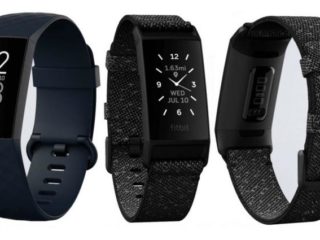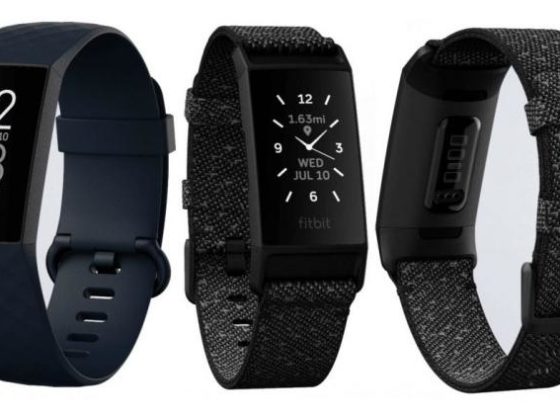 Everyone knows the keys to success are self-reliance and perseverance. Still, we also understand that no man is an island. A partner in reaching your fitness goals may be just what you need. If you're looking for fitness inspiration, you now need to look no farther than your wrist. Stylish, trim, and rugged the Fitbit Charge 4 is what you need to take your fitness to the next level.
Use Swagger Magazine's Purchase Code at the checkout from www.fitbit.com and tech your fitness to its' full potential.