If a luxury watch is on your must-have shopping list for 2020, then you need to do your homework.  It can be challenging buying the watch of your dreams at a traditional jewelry store.  You can look, but you can't touch.  Prices are only available when you ask for them, which can be discouraging.  Sales associates may either be over-zealous or ignore you completely.  There are even some re-sale locations where the authenticity of your desired timepiece may be in question.
Troverie, an e-commerce site that offers 18 brands of prestige watches, is your solution.  All watches have the 100% backing of both the watch manufacturer and the fulfilling authorized jeweler for the brand.  You can have the peace of mind of knowing that whatever you choose on the site is authentic and comes with a manufacturer's warranty.  Their omni-channel business model is unique.  You can search for and order the watch online and pick up the timepiece at a leading jeweler in 70 locations in 23 top US markets.  These jewelers have extensive experience with fine watches and can offer guidance at any time during the purchase process.
Here are some other tips for buying a luxury watch: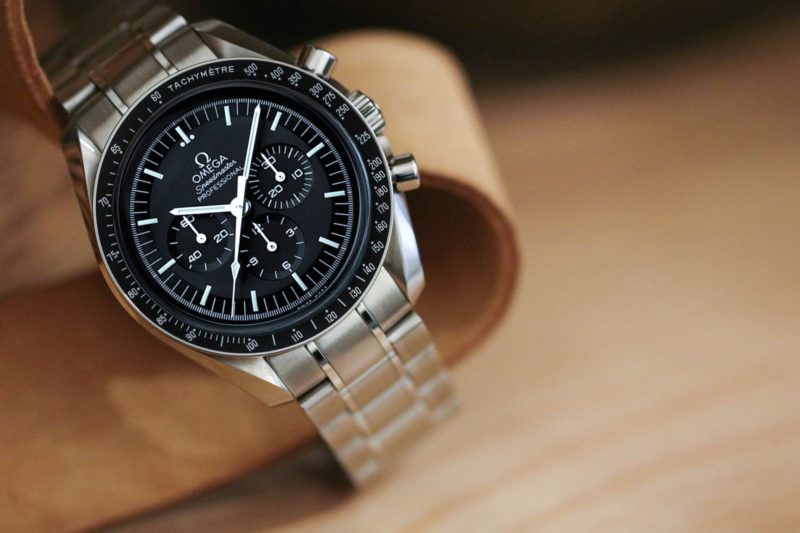 Know Your Budget:
You can get a beautiful, luxury watch at a variety of price points.  If you have an unlimited budget, then the watch world is your oyster.  If your budget is in the $5,000 range, there are many options from a Troverie exclusive NOMOS, to the full collections of Omega and Longines.  Entry level sport watches for brands like TAG Heuer are in the $1,200 range, and you can find classic styles from Raymond Weil and Hamilton starting at $700.  Troverie makes it easy for you – if you don't love your watch, you can easily return it for a full refund.  You can also speak with a customer care professional if you need to be walked through the buying process.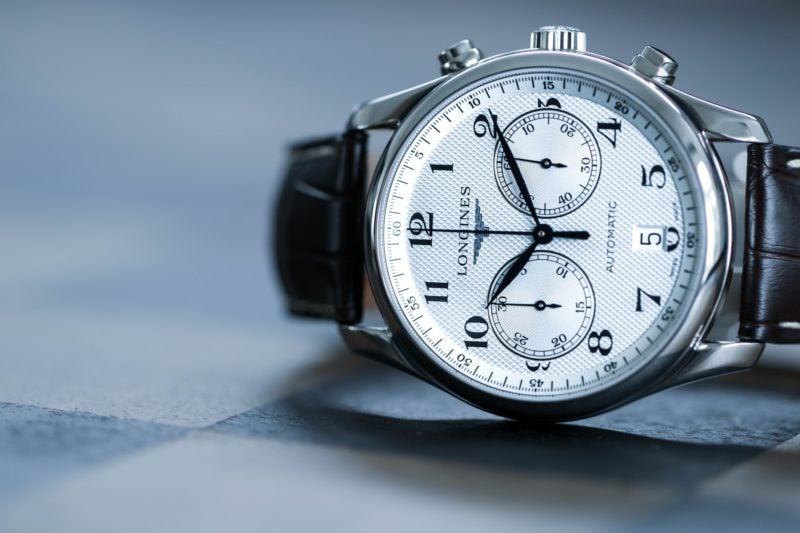 Think About the Features That Your Are Looking For:
Watches have features that range from the very simple to unique lifestyle features like chronographs and world timers.  If you already have a sports watch, then why not consider a more classic watch to dress up a suit?  If you are a runner, diver or just a sports enthusiast, Troverie offers more than 160 timepieces with features like stop watches or chronometers.  Remember, a watch doesn't just complete an outfit, it can tell people about your passions in life.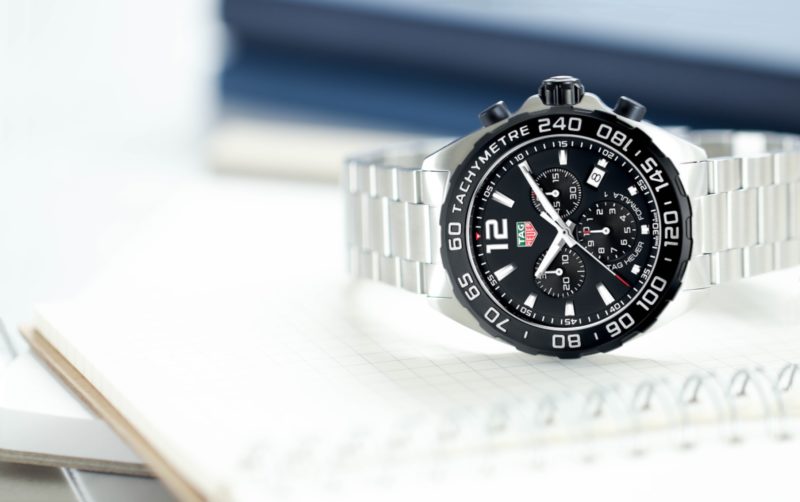 Pick the Right Watch For Your Wrist Size:
Make sure to measure your wrist before buying a watch.  You want to be able to wear it the day that it comes in.  A few tips for selecting a watch that will suit you is to think about proportion.  If your wrist is smaller, a large watch may look garish.  If you have a large wrist, a smaller timepiece will get lost.  An easy rule to follow is if your wrist is 6" to 7" in circumference, a case diameter of 38-42mm is ideal.  If your wrist is larger than 7", go with cases that are 44-46mm wide.  The larger your wrist, the larger the case.   Troverie offers complimentary bracelet sizing to ensure that your watch will fit upon arrival.
To maintain the beauty of your timepiece, Troverie offers complimentary polishing of the case and bracelet.  Store your watch in its box so that the crystal doesn't get scratched.  Service your watch at a brand authorized service center and least once every three years to catch any issues before they arise.    If you take care of your luxury watch, it will last a lifetime.
In partnership with Troverie