I have spent the last 30 days sleeping only with a weighted blanket – not just any weighted blanket, one made by HUSH. Why would I make this change after 30 years of sleeping with regular sheets? I'll explain, but if you aren't familiar with weighted blankets, here's the gist.
First, you have to understand. This isn't 'just a blanket'. Blankets are essentially just a waste of material unless you have used the HUSH Iced weighted blanket. The manufacturers of the blanket are so confident in the overall improvement in sleep, stress relief and overall comfort you would get from their blankets, that they offer a 100–day sleep trial money back guarantee. Meaning you can return it – no questions asked.
Y
ou've been sleeping wrong for years.
Listen, if you want to sleep like you once did in your mother's womb, I recommend you get a weighted blanket. Personally, I was comfortable sleeping with my sheets, duvet and covers that my wife bought for our bed. Now I literally push those sheets to the end of the bed and exclusively use my new weighted blanket. My sleep quality has improved 10-fold. That's something that for me, someone who has been diagnosed with sleep apnea, means everything. 
Comfort in a blanket I never knew existed.
I might as well give the blanket a name – maybe a GOT name like 'sleep bringer' because I want to carry it everywhere. It truly does feel like a companion. Its weight gives a sense of safety and solace. You feel as if you have on a cloak of invincibility and it almost feels as if it triggers your body into a sleep state. I know it sounds over the top, right? But its greatness is honestly something you can't truly put into words. 
If you read their website about the blanket, you'll find some truly impressive benefits that really put what I'm saying into perspective. Stress and anxiety are key factors for preventing a really solid sleep. The weighted blanket is said to help combat the negative impact that stress and anxiety have on our lives, our sleep patterns, and everything in between. This is 100% true based on my experience with the blanket, as I have never felt more at peace than when using it.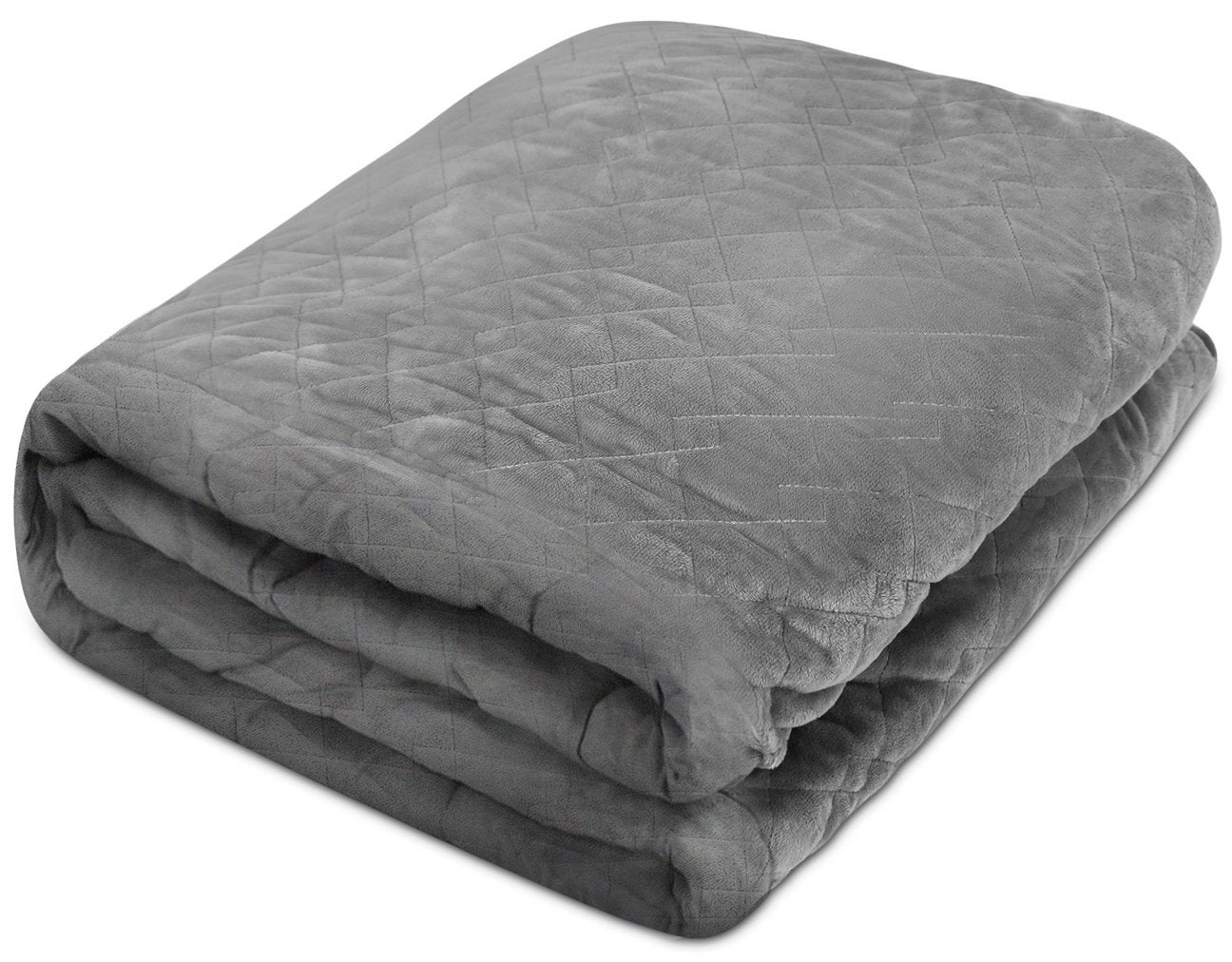 Imagine a blanket that is molded to you like a custom suit
.
The blanket itself 'hugs' you when you cover yourself in it, effectively providing comfort and restricting unnecessary movement. The texture of the blanket is soft and inviting. The weight is just enough to provide security while maintaining a cool and comfortable state. You know that perfect temperature when you initially get into bed, but you can never maintain because of your own body heat? The blanket self regulates to your body temperature. You can finally stop throwing one leg out of your sheets to help cool your body down.