It's one of the buzzword phrases of the moment but, so far, wearable tech still seems to be at a very early stage in its development, For example, we may have watches that can pick up our emails or tell us how far and how fast we've run but there's still a long way to go. Plus, as with many kinds of technological development, there have already been a few mis-steps along the way with Google Glass being the most high profile example. While this was certainly an instance of a tech developer trying to run before they could walk, it may well prove to have been an important milestone in the history of creating the sort of tech that people both want and can put to good use.
The lessons that may have arisen from it are certainly informing how other wearables are being conceived and developed in a number of fields. One sector that many agree has the most to gain from the new technology is health and wellness. As well as the more obvious applications such as monitoring heart rate and blood pressure, already we are able to attach a miniature sensor to our fingernails that, when scanned, can analyze whether we've been spending too long in the sun.
Another area of our lives that may be transformed very soon is that of security. Just as facial recognition is now being widely used on our smartphones to unlock them this is set to become a feature for our homes and even our cars too. Whether incorporated into a multi-purpose smart device or, more likely, embedding a unique RFID chip under our skin, it may soon spell the beginning of the end for traditional keys and locks.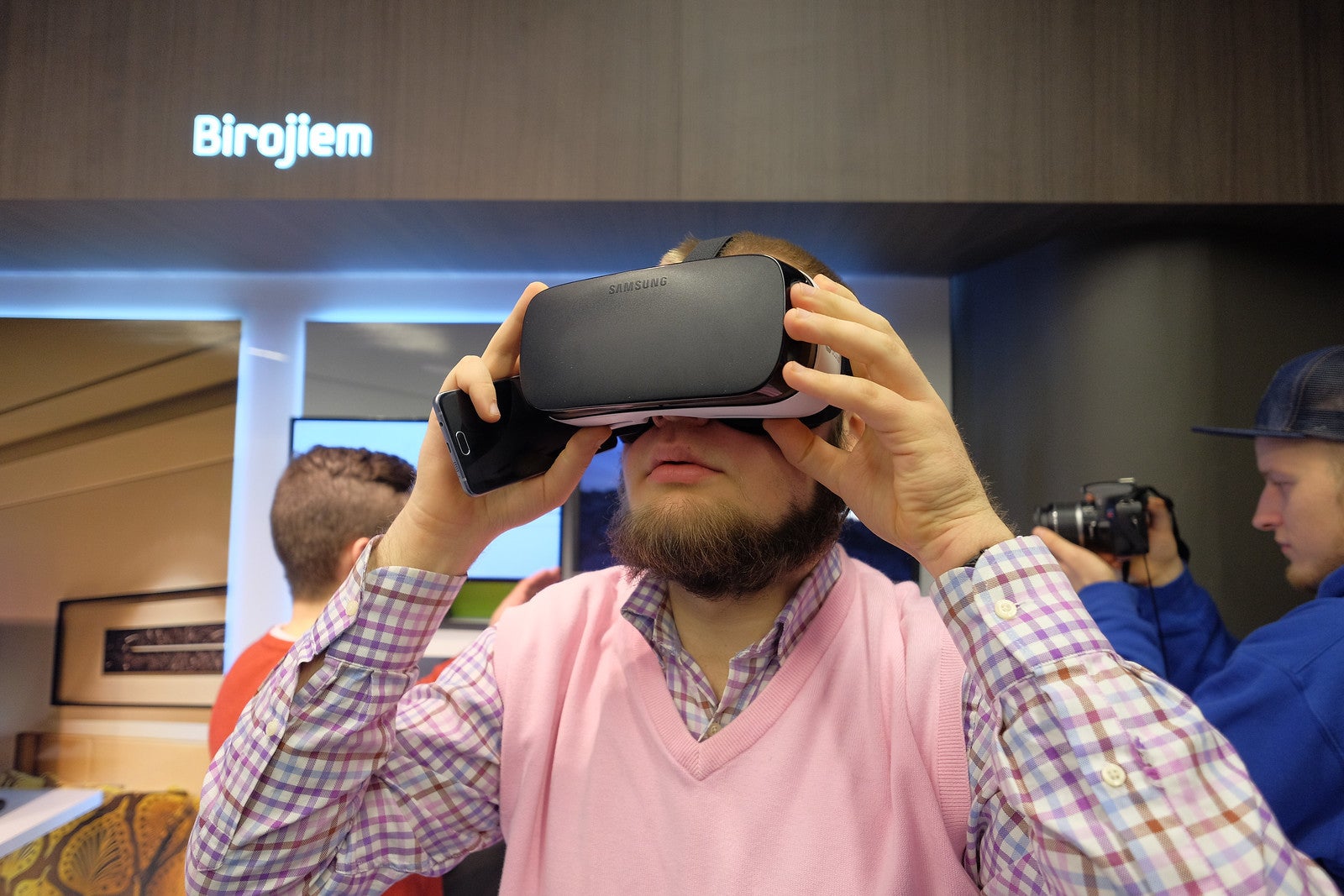 "Samsung Gear VR" by Janitors (CC BY 2.0)
All forms of leisure are also likely to benefit from the increasing sophistication of wearables, particularly those which rely on being cutting edge in their appeal. A prime example is the iGaming sector, so anyone looking to discover brand new casinos this year may well find both VR and AR playing a greater part in their offerings. Very soon, a headset may well be an essential accessory to enjoy the ultimate virtual casino experience.
As you might expect, wearable technology is also set to become, quite literally, woven into the clothes that we wear. One example that is frequently cited is the use of haptics in items of clothing to deliver messages to the wearer, whether it's giving directions to turn right or left into a street or even vibrating as a timer or alarm.
An even more ambitious plan for wearable tech is being developed at the University of Chicago. Research is developing a sleeve that uses electrical impulses to stimulate arm muscles in order to perform tasks like playing the piano or operate unfamiliar machinery.
In part scary – are we slowly going to turn into cyborgs? – and in part exciting, this shows just how limitless the possibilities of wearable technology could be.