Val

ent

ine

's

Day

is

the

perfect

time

to

show

your

special

someone

how

much

you

care

.
Whether you're shopping for your significant other, your best friend, or yourself, this Valentine's Day gift guide has something for everyone. With an array of thoughtful and unique gift ideas, you're sure to find something that will make your loved one smile. From edible treats to luxurious items, we've compiled the best gifts to make this Valentine's Day extra special.
For Him
Schwank Grills are a great Valentine's Day gift for him. This top-of-the-line grill is perfect for any outdoor chef and will make him feel like a professional. Available in propane and natural gas, Schwank Grills feature a built-in thermometer, allowing him to adjust the temperature to the perfect level for whatever food he is cooking.
Schwank Grills use the same heating technology as Morton's, CUT432, Del Frisco's, and many other of the world's best steakhouses. Finally, you can grill with 5-star restaurant-grade technology in your backyard! It has a sleek, modern design that will look great in any backyard. This grill will help him make the perfect meals for friends and family, making it an excellent gift for any special occasion. With Schwank Grills, you can give him the gift of great food and great memories this Valentine's Day.
Receive a free pizza set and grill cover with the purchase of any Schwank Grill using Promo Code: SBSWAGGER
Must have all items in your cart for promo code to work.
For Her
The Dyson Corrale Straightener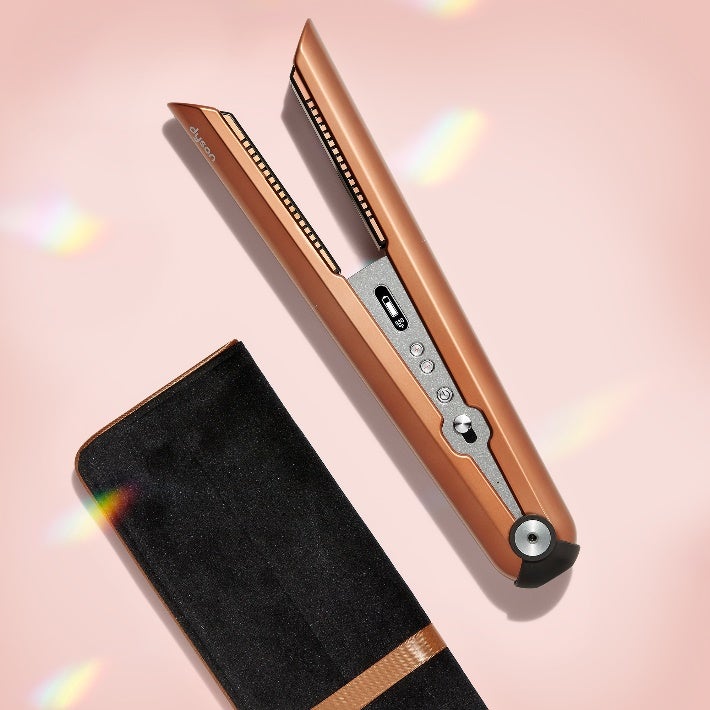 The Dyson Corrale™ Straightener is the perfect Valentine's Day gift for the hair-obsessed. The professional hair tool features flexible copper-infused plates and advanced heat control technology to help users create sleek and smooth styles with 50% less heat damage than traditional straighteners. Designed to give you perfect results every time, the Corrale™ has adjustable heat settings and an auto shut-off feature for added safety. The cordless design makes it easy to use, and the battery life lasts up to 30 minutes, which allows plenty of time to create multiple hairstyles. Available in six colour options, the bright copper and nickel finish stands out with a luxurious and chic look sure to elevate any beauty routine. The straightener also comes with a heat-resistant bag, making it ideal for travelling or storing away when not in use.
With its luxurious finish and advanced technology, the Dyson Corrale™ Straightener is sure to help create beautiful hairstyles with minimal damage. Use the Dyson Corrale™ on your next date night to style hair for an ultra-straight, sleek look, undone waves, or a fresh blowout look!
For Couples or BFF's
Arrae Bloat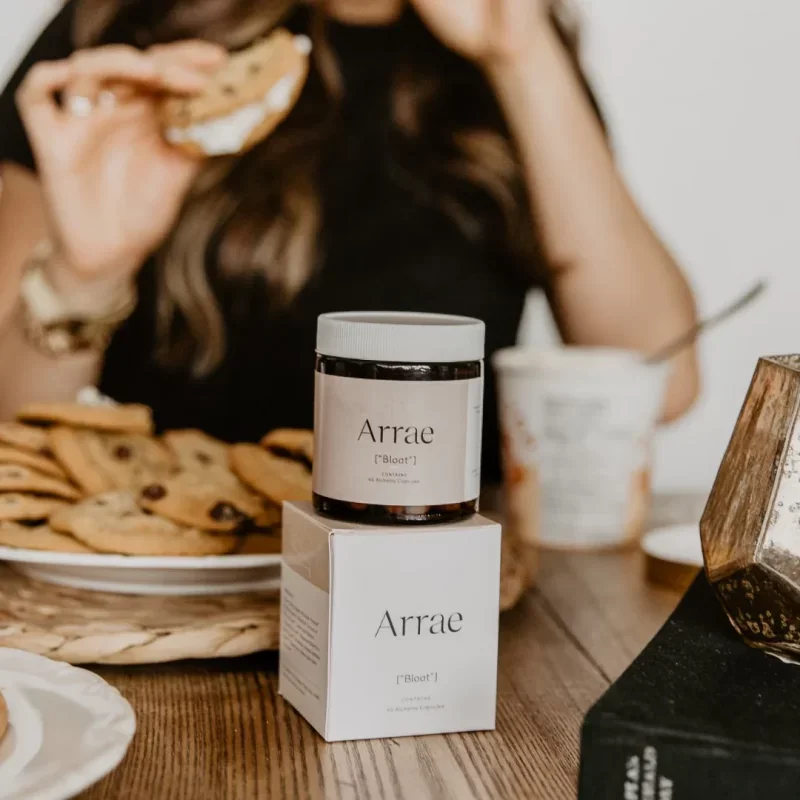 The all-natural, clinically-tested product that works in under an hour to eliminate belly bloat, soothe abdominal discomfort, and optimize digestion. Prevents & flattens a bloated belly by up to 88% by speeding up food-breakdown and eliminating excess gas buildup.
Buy now
For Him
Boy Smells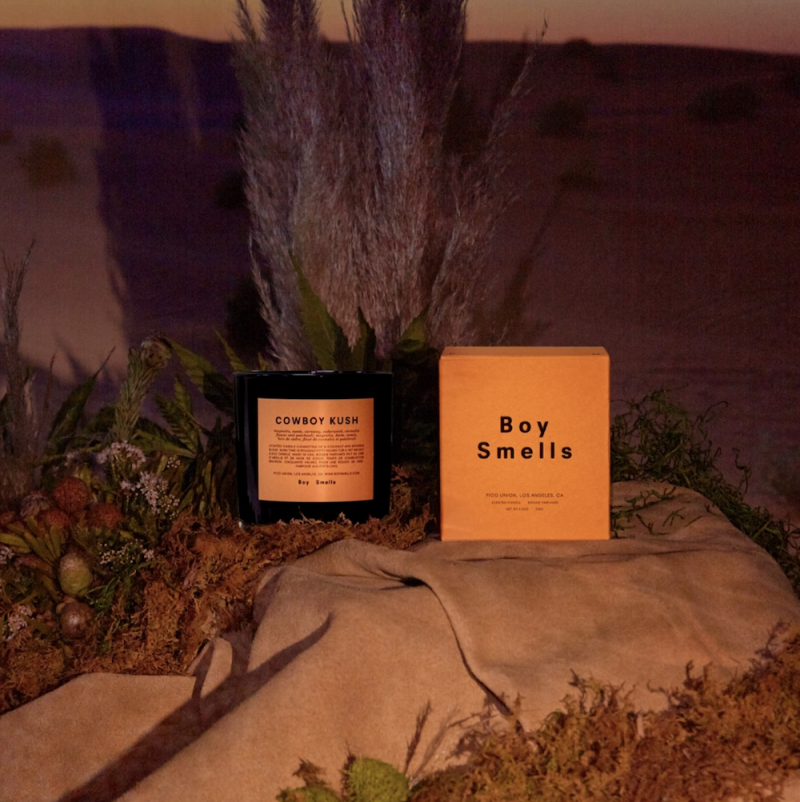 Elevate your world with Boy Smells. Developed and designed in Los Angeles, Boy Smells Candles are made with natural fragrance using a coconut and beeswax blend. Cowboy Kush by Boy Smells is a dusty accumulation of suede and saffron, with puffs of cannabis and patchouli drifting through. This tumbleweed scent is a the perfect accumulation of suede and saffron. It's dusty, dry, and earthy, and it's grounded. It smells like a toasty, well-worn saddle. It has some dust, it's dry-earthy, it's grounded. It's a warm, well-worn saddle of a scent that is poured into a chic glossy black glass tumbler.
For Her
Vie En Rose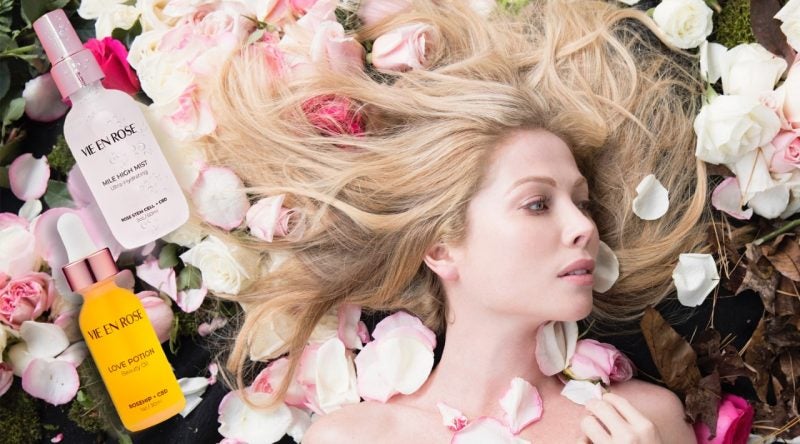 This Valentine's season, give the gift of Vie En Rose skincare. This female-founded and female-led business offers premium skincare products made with CBD and clean high-performance ingredients backed by science and nature. Known for its premature anti-aging, anti-aging, hydrating and anti-inflammatory properties, Vie En Rose is praised by celebrities such as Sydney Sweeney, Connie Britton, Jake Paul and Paris Hilton.
Malea Rose, the CEO, has introduced two luxurious products through Vie En Rose and has a full range to introduce this coming holiday season. Her Love Potion Beauty Oil and Mile High Ultra-Hydrating Mist make lovely stocking stuffers or gift pairings with their distinctively lovely packaging. This vegan, clean, cruelty-free company uses only the highest-quality ingredients that are hand-selected and prepared in small batches.
Use the Love Potion Beauty Oil on its own for complete hydration or pair it with the Mile High Ultra-Hydrating Mist. The Mist the Mile High Ultra-Hydrating Mist can also be used over makeup or bare skin.
Buy now
For Couples or BFF's
Nespresso Vertuo & Aeroccino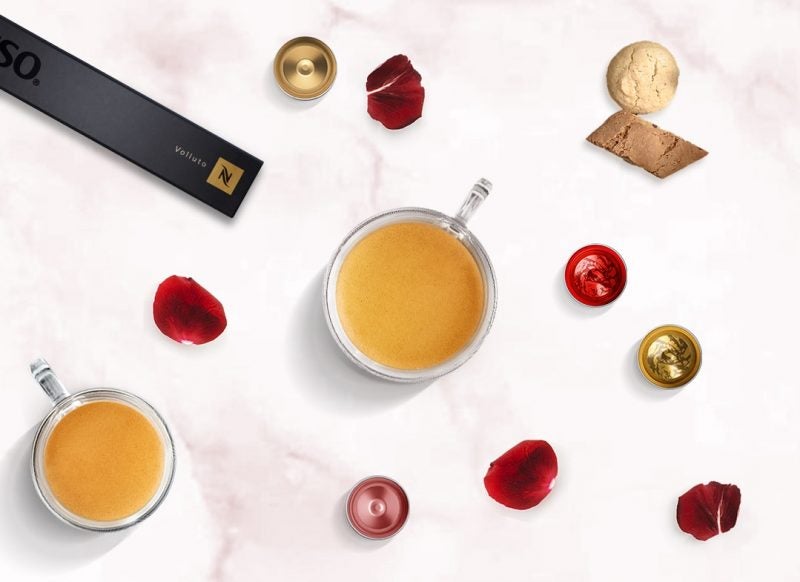 Coffee is probably something you and that important someone in your life enjoy. Share the gift of excellent coffee on Valentine's Day with the Nespresso Vertuo Machine and meet your and your partner's coffee cravings. The breakthrough technology that recognises each coffee capsule and adjusts its extraction settings to reveal aroma, flavour, and crema at the push of a button is what sets the Nespresso Vertuo apart. Vertuo coffee comes in five sizes and is easy to use, not to mention its elegant style, which will look luxurious in any home. If you like lattes, don't worry: Vertuo offers espresso alternatives, so you can make the perfect latte with your Aeroccino. Share the spring in your step this Valentine's Day with Nespresso.
SWAGGER recommends the Solelio pod.
For Him, Her or BFF's
The Gift of Travel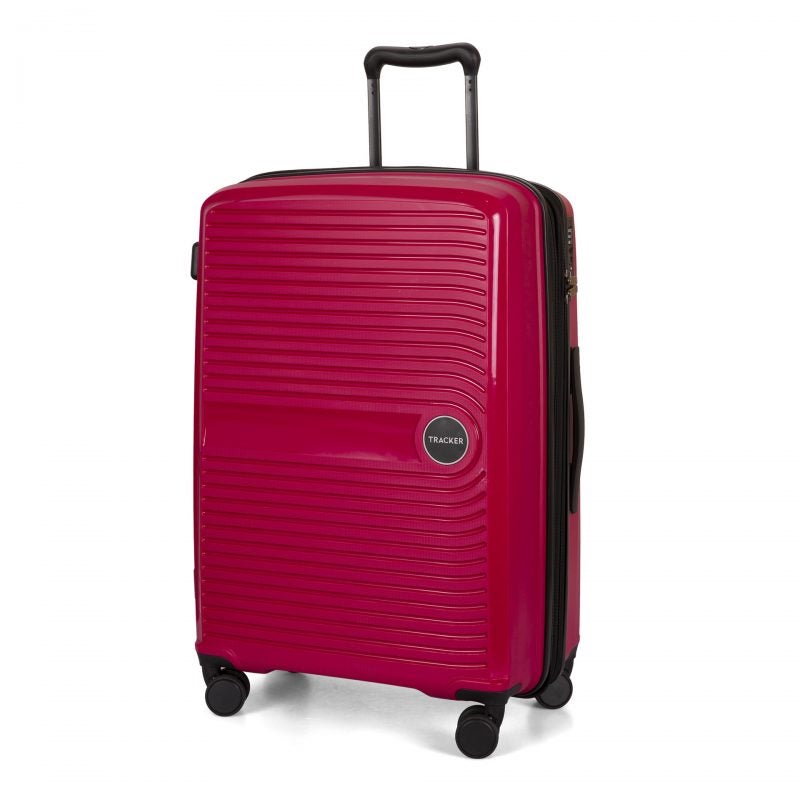 Express your love with this sweetheart of a travel bag. The Dynamo Luggage Collection is available in all sizes and colours for a successful, safe and protected trip. Made with durable, polypropylene material, it withstands shocks without deforming, meaning no more stress when it comes time to send the luggage en route! 
 Dynamo Hardside 29″ Luggage, Tracker
$249.99 at Bentley 
Buy now
For Him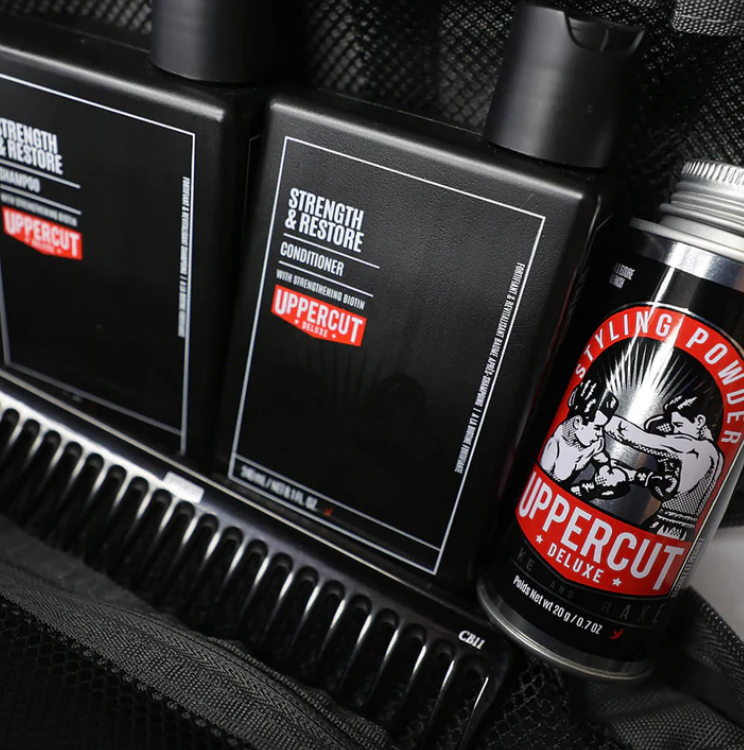 Treat the remarkable man in your life this Valentine's Day to the Deluxe Pomade Grooming Kit from Uppercut Deluxe. This kit is the perfect way to show him you care, as it contains all the essential grooming products he needs to look and feel his best. The kit comes with pomade, shampoo, conditioner, and a comb, all designed to help him style and maintain his look easily. To top it off, the Grooming Kit comes with a fold-out wash bag so he can keep his toiletries together for on-the-go. With this kit, he can keep his hair looking sharp, moisturized, and styled throughout the day. It's the perfect gift for the man who wants to look and feel his best.
Show him how much you care this Valentine's Day with the help of Upper Cut Deluxe.
For Her
Overose Croissant Candle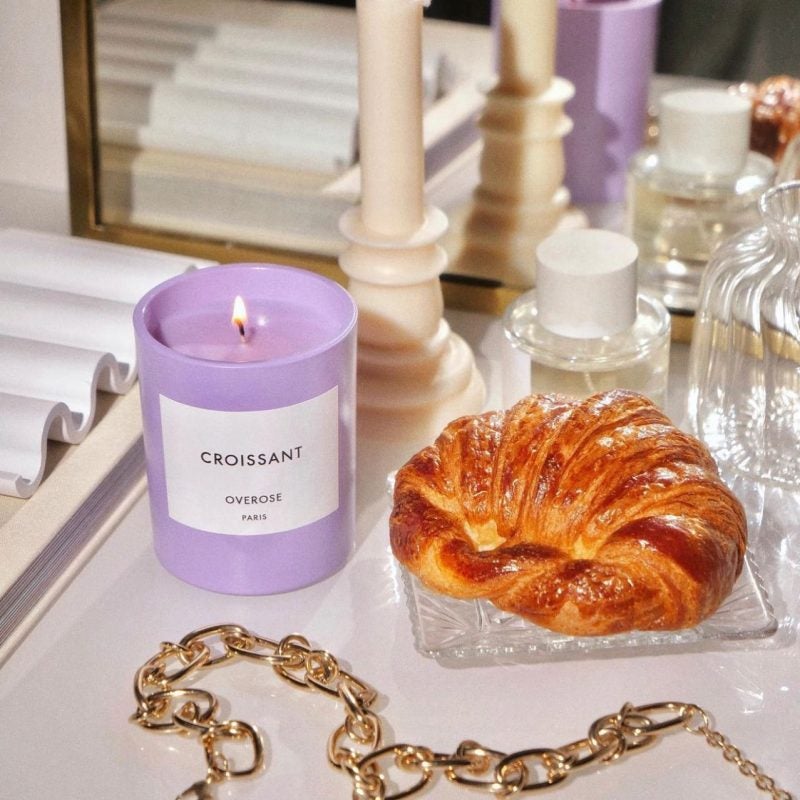 This Valentine's season, gift her the lovely ambiance of Paris captured by the luxurious Overose Croissant candle. What makes the perfect croissant? A gorgeous, golden, crispy puff pastry that tastes just as good as it looks. The luxurious candle has the rich perfume of hot, fresh croissants emanating from the bakery on the corner of the narrow street next to the Seine — no plane ticket needed.
Buy now
For Couples
Stella Rosa®
Give more than just flowers this year, and let Stella Rosa® transport you and your partner to a tropical paradise. This Valentine's Day, invoke the feeling of a romantic vacation without leaving home by sipping on a Sexy Stellabration. Crafted with Stella Rosa® Tropical Passion Brandy — a blend of mango, pineapple, and passion fruit — this cocktail promises for a sweet and dreamy tasting experience. So wherever you are on the 14th (and whomever you're with), Stella Rosa® will start the evening off right, and let you take it from there…
Sexy Stellabration
Ingredients:
2 oz. Stella Rosa Tropical Passion Brandy
.5 oz. Grenadine
.5 oz. Lemon juice
3 oz. Hibiscus sparkling water
Method:
Shake over ice
Strain into collins glass over ice
Top with sparkling water
For more information and additional cocktail recipes, visit stellarosawines.com/brandy.
Buy now
For Him
Golf Ball Whiskey Chillers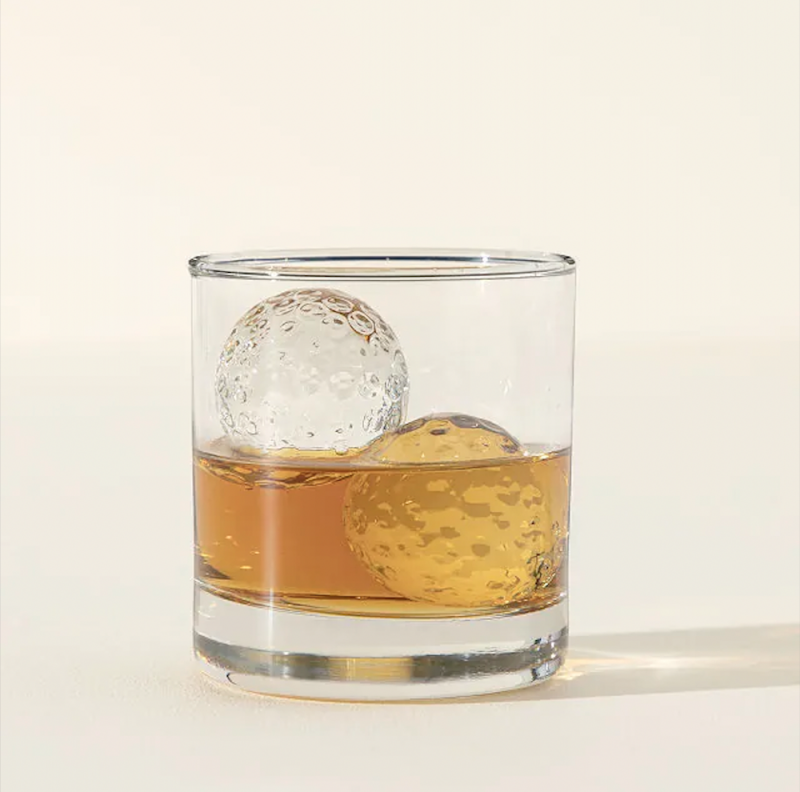 For the golf enthusiast in your life, these Golf Ball Whiskey Chillers are the perfect Valentine's Day gift. Crafted with stainless steel, these chillers are designed to look like golf balls, with a corresponding dimpled texture. They're easy to use – just add them to your favorite whiskey and they'll keep it perfectly chilled and ready to drink. The set of two makes them an ideal gift for couples to enjoy together or for one special person. They'll add a unique and sophisticated touch to any bar cart or drinks table.
Buy now
For Her
Le Creuset® Cerise Heart Cocotte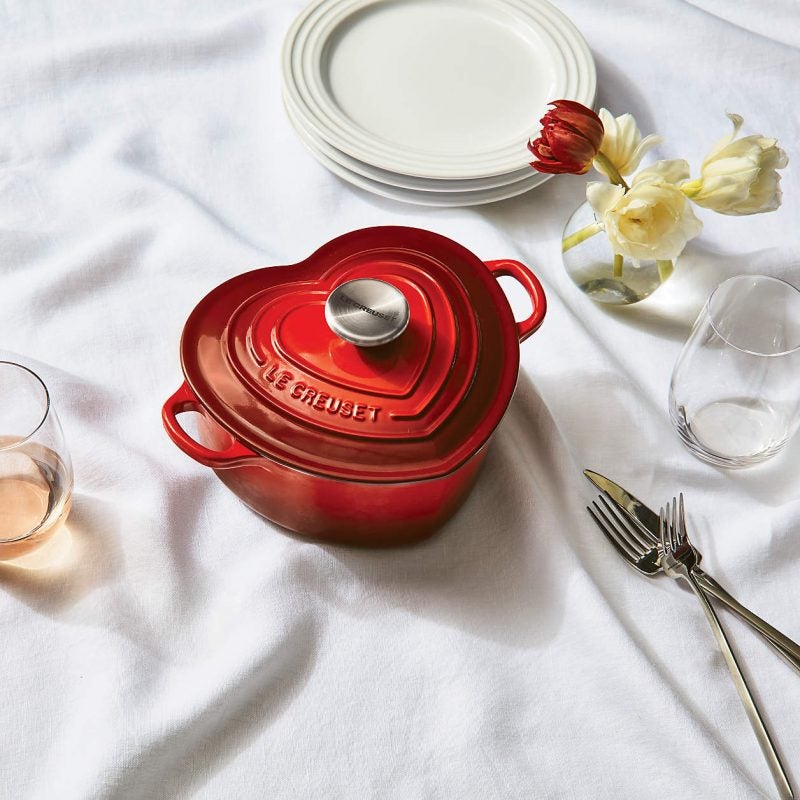 The Le Creuset® 2.25-Quart/1.9-Liter Cerise Heart Cocotte is a beautiful and incredibly romantic gift for Valentine's Day. The charming heart-shaped cocotte is crafted from durable stoneware and designed with a vibrant cherry red glaze that will bring a pop of color to any kitchen or dining table. The tight-fitting lid helps keep moisture while cooking, and the rich color makes this cocotte a perfect gift for a special someone. Its charming design is sure to be a favorite for any home cook. This cocotte is also an excellent way to show your love for someone special, and it's sure to bring a smile to her face.
Buy now
For Couples or BFF's
Nintendo Switch
This Valentine's Day, bring endless hours of entertainment to you and your loved one with the Nintendo Switch. The compact, lightweight Nintendo Switch system lets you play the games you want, wherever you are, however you like. Play at home on the TV or on-the-go!
For Him
Accutron Spaceview 2020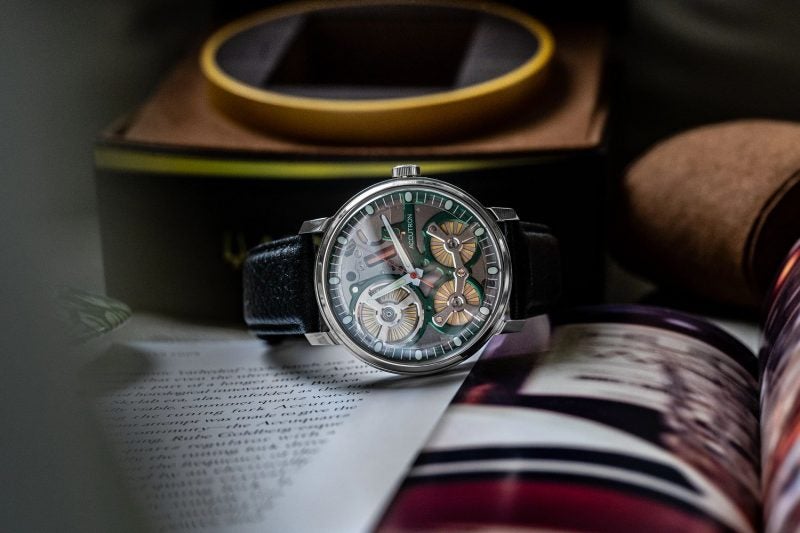 Accutron revolutionizes  time once again. Meticulously recrafting the stunning visual impact of the original Spaceview from the 1960's with its open work dial, it now reveals the proprietary next generation  electrostatic energy movement that powers the timepiece and commemorates its place in avant garde timepiece history.
For Her or BFF's
Valentine's Day Gifts From Girlfriend Collective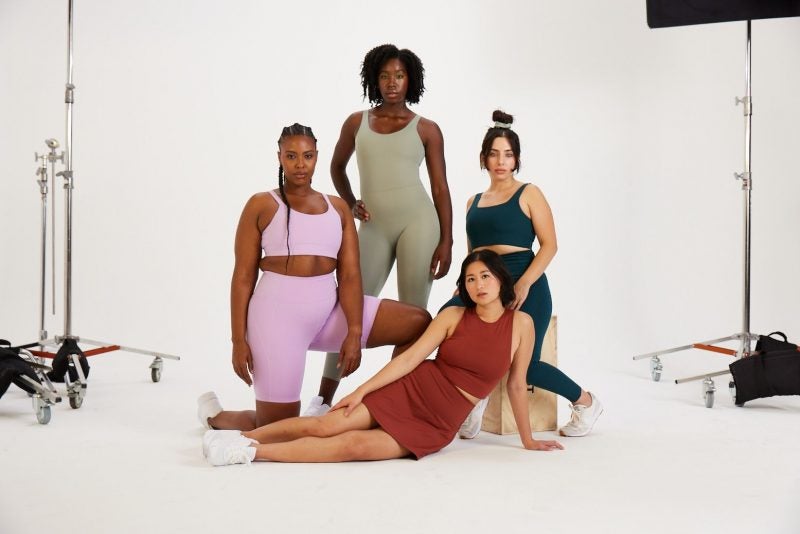 Girlfriend Collective clothing makes a great Valentine's day gift! Not only is the clothing stylish, comfortable, and ethically made, but it also stands for something bigger – making the world a better place. Girlfriend Collective believes in sustainability, using recycled materials and producing clothes with minimal environmental impact. Plus, their clothes are designed to flatter, so your special someone will look their best. With a mission to create a more sustainable clothing industry, combined with their comfortable and stylish designs, Girlfriend Collective clothing makes an ideal gift for the modern and conscious Valentine.
For Couples or BFF's
Celebrate Valentine's Day With Clevr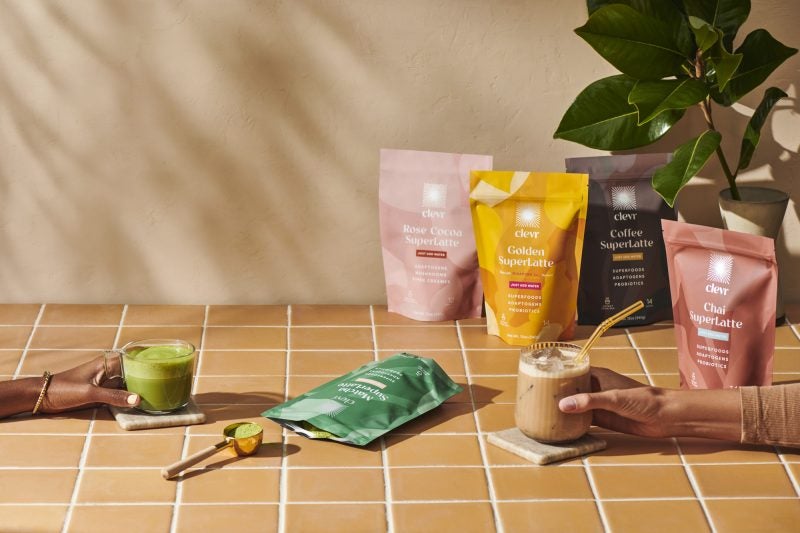 Clevr Blends is the perfect Valentine's Day gift for your loved one. With their carefully crafted blends of plant-based superfoods, Clevr Blends provides a nutritious and delicious way to show your love. As a favorite of celebrities like Oprah and Meghan Markle, your special someone can feel just as special as the stars. Not only is Clevr Blends a great gift for health-minded individuals, but it's also perfect for coffee and tea lovers. With an array of flavors, from Chocolate Maca to Matcha Latte, there's something for everyone to enjoy. Not to mention, the convenient single-serve packets make it easy for your loved one to make their favorite beverage in no time. So, this Valentine's Day, show your special someone that you care by giving them the gift of Clevr Blends.
Whether it's your coffee-loving significant other or your BFF who enjoys an afternoon treat, Clevr is sure to make the impression to show you care a whole latte.