Let's face it, gift giving isn't easy, but no one says it HAS to be difficult. Truthfully, with the saving grace of online shopping, all you need is a little push in the right direction. That's why we decided to bring you curated and highly targeted mini gift guides this year. For the watch enthusiasts on your list, here are our favorite timepieces and accessories for you to consider. Whether you're looking for a starter, an investment piece, or just something to match their aesthetic, we found something for all those scenarios. Here are the best gifts for watch lovers and enthusiasts this year!
Gifts for the Watch Lover this Holiday Season
Skip the lines, take advantage of the lead time, rev your engines, and away you go! Not shopping for another gent but wish your friends and loved ones could get a hint? Share this and shamelessly tag them all—they will thank you later!
Add a Watch to Their Collection!
What do watch enthusiasts love more than anything else? More watches, of course! Here are some of our favorite timepieces, with affordable and luxury options that any watch aficionado would appreciate: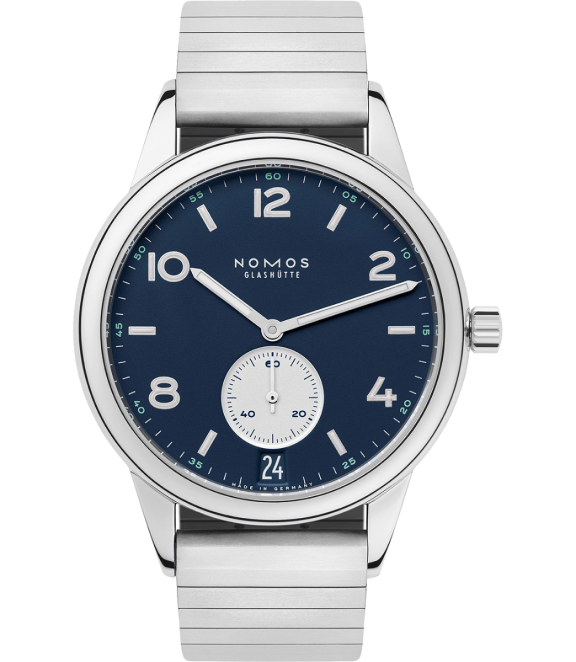 NOMOSxTROVERIE Limited Edition Club Automat*
Introducing TROVERIE's exclusive NOMOS Club Automat Date. The gift set features both a stainless steel bracelet and a textile strap in a beautiful leather travel pouch. This is the perfect gift for the watch connoisseur, with only 25 pieces available. There is even a gift for you—a WOLF Watch Winder with a $3000+ Purchase.
Cost: $3,500.00 USD
BUY NOW
*Sponsored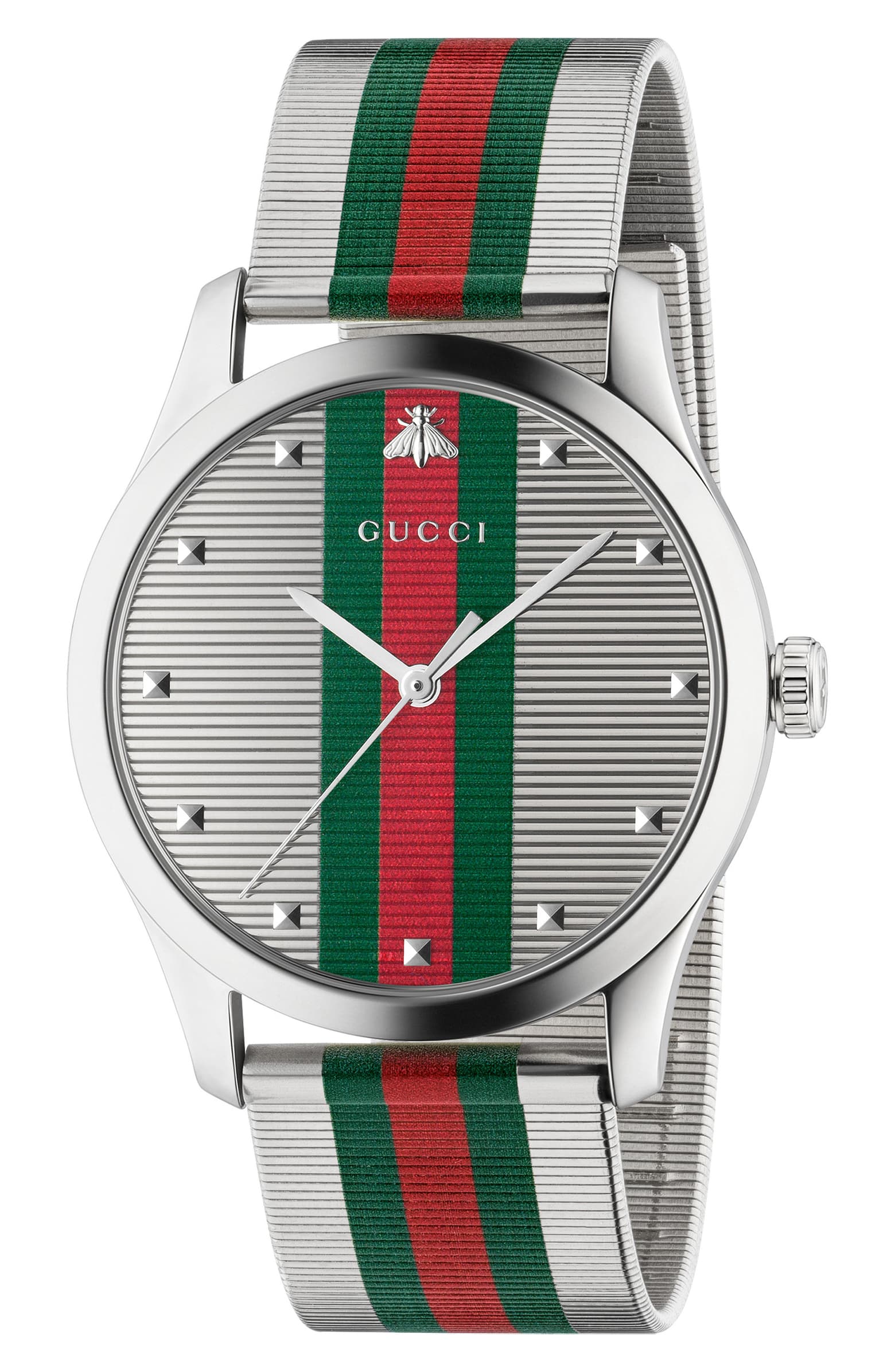 Gucci G-Timeless Bee Stripe Mesh Band Watch
The iconic Gucci Bee leads the way on this Swiss-made watch stylized with a stripe-textured dial and unmistakable stripes that continue onto the sleek band. Available at Nordstrom–and featured in the header of this post.
Cost: $1,150.00 USD
BUY NOW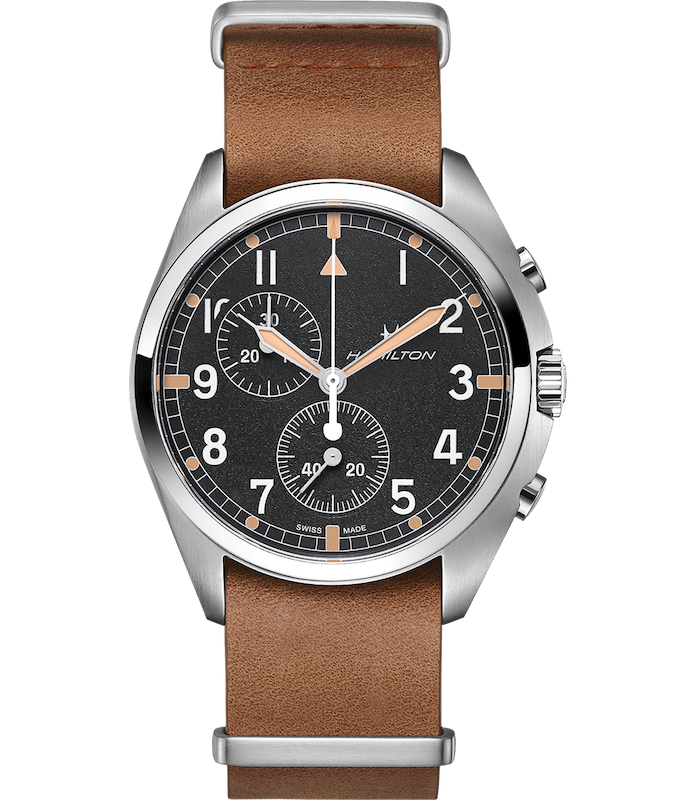 Hamilton Khaki Pilot Pioneer Chrono Quartz*
With its base in 1970s military aviation design, the Khaki Pilot Pioneer range is inspired by tradition but powered by innovation. The Khaki Pilot Pioneer Chrono Quartz is a fashionable yet reliable watch that is the perfect gift for watch lovers with a traditional style. TROVERIE's free shipping and returns makes gift-giving seamless.
Cost: $625.00 USD
BUY NOW
*Sponsored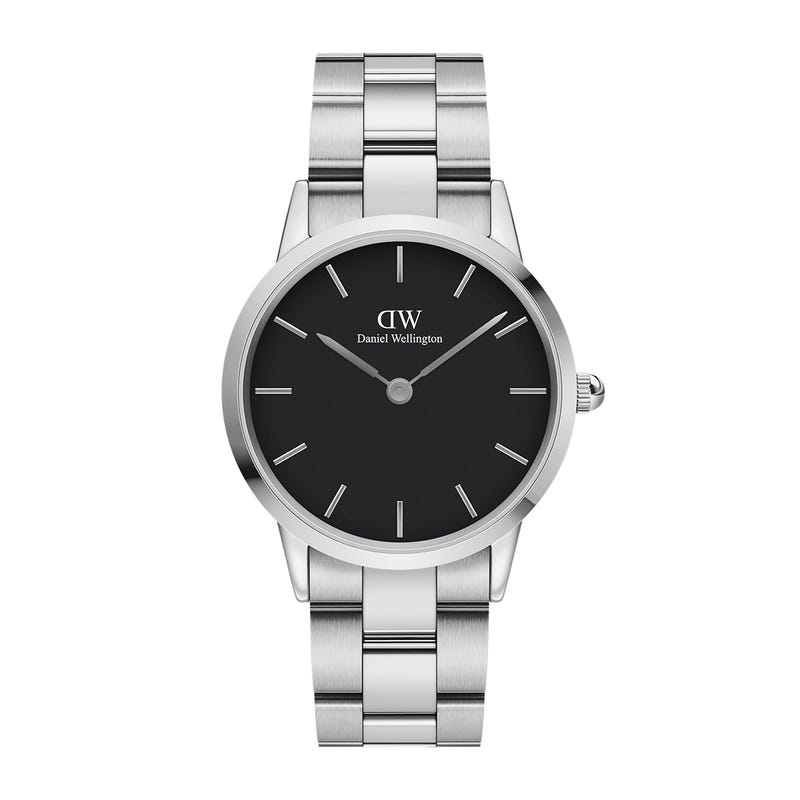 Daniel Wellington Iconic Link Silver 36mm
A modern take on a classic design, the Iconic Link is the revelation behind years of meticulous craftsmanship. The Iconic Link features a luxurious metal bracelet with three-piece links. Each segment is comprised of solid steel, individually crafted pieces in an elegantly tapered form, ensuring a seamless transition from case to clasp.
The distinctive and sculptural lines of the raised midpiece blend effortlessly with the watch case, as the signature twelve index dial takes on a renewed, modern silhouette.
Cost: $295.00 CAD
BUY NOW
Breitling Avenger Chronograph*
Bold, extremely robust and shock resistant, the Avenger Chronograph 43 is the most versatile and compact Avenger chronograph. As a true Breitling Avenger, it can be used wearing gloves and offers unrivalled safety and reliability to any airborne adventurer. The Avenger Chronograph 43 features a sturdy 43mm stainless-steel case, black dial and a stainless-steel bracelet that fits a folding clasp. In-stock and available today on TROVERIE. With custom bracelet sizing pre-delivery and complimentary watch polishing, your covetable watch will be perfect.
Cost: $5,650.00 USD
BUY NOW
*Sponsored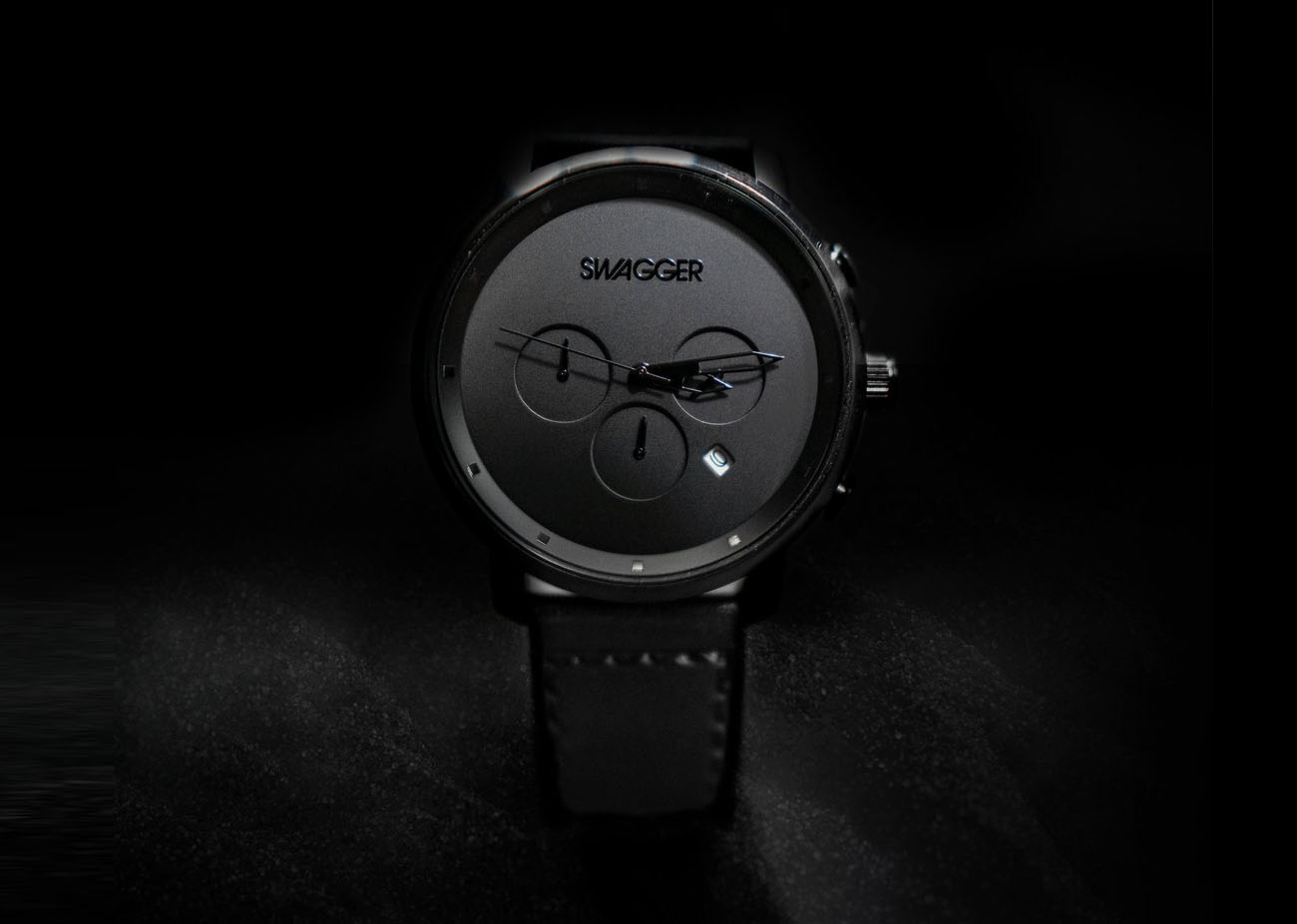 SWAGGER CARBON Minimal Black Watch
Introducing the CARBON minimal black on black watch by SWAGGER. This piece offers a sleek and modern design, at an approachable price point. It's the perfect addition to any modern man's style game. The black on black matte face and straps are uncommonly found with such a minimalist approach. Surprise your favorite watch enthusiast with this unique timepiece this holiday season!
Cost: $150.00 CAD
BUY NOW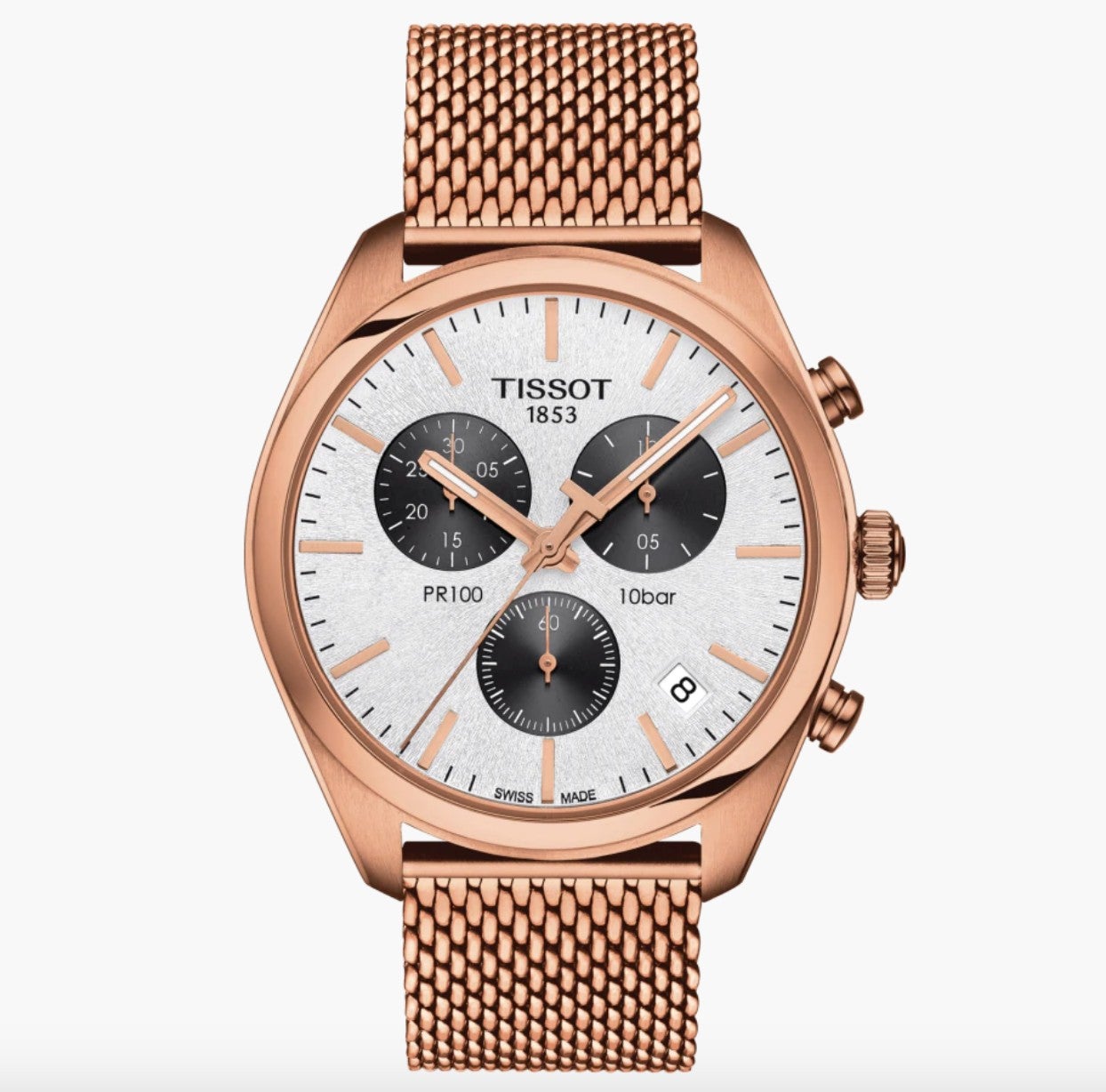 Tissot PR 100 Chronograph
The Tissot PR 100 is a classic watch destined to be worn often and for every occasion. It features the simple and elegant face the collection is loved for, with a pared-back aesthetic symbolizing luxury, quality and classic style.
Cost: $625.00 CAD
BUY NOW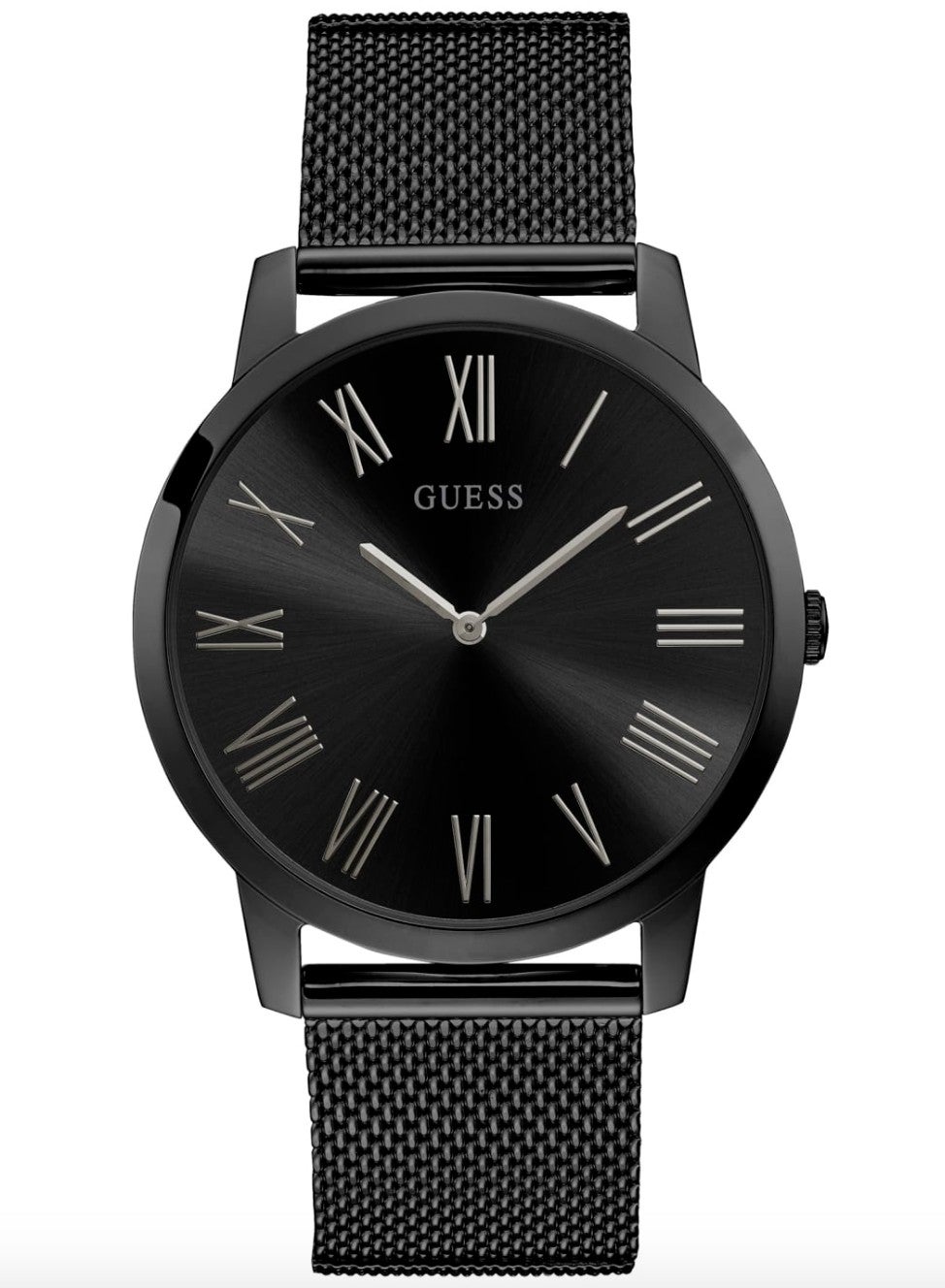 Guess Black and Silver-Tone Analog Watch
Stay sharp with this black-on-black analog watch face, featuring a mesh bracelet, silver-tone trim and matching black case. Perfect for completing any black on black look. Plus, at such an affordable price point, this is a great gift for watch lovers!
Cost: $175.00 CAD
BUY NOW
TAG Heuer Connected Modular
How about something a little more high tech? Beyond its stunning style, this watch is packed with a full range of fitness technology engineered with Intel—including a GPS, compass, accelerometer, gyroscope, heart rate sensor and more. The watch features a black rubber band with a black mat ceramic bezel. The piece is completed with removable lugs, a capped fine-brushed finish and polished rose gold.
Cost: $3,200.00 USD
BUY NOW
Top Accessories for Watch Lovers
So, you've decided on a showstopping timepiece for your favorite watch enthusiast. But sometimes you just want to give more. Here are some great watch accessories that make for the perfect stocking stuffers or standalone gifts:
Watch Storage Gifts
Whether they have just one watch or a large collection, give them a place to keep their favorite timepieces safe and protected:
Hide & Drink Rustic Leather Watch Roll
Featuring a rustic mahogany leather and room for up to four watches, this watch roll is perfect for travel or storing everyday pieces. Simply tuck the watches in their dedicated pouch at the end of the day and pull out your favorite piece when you're ready to wear it. The pouch rolls up and can be tied for safekeeping.
Cost: $57.59
BUY NOW
Glenor Co Watch Box
This luxury carbon fiber watch box is a great way to store your favorite watches safely. Plus, with the glass cover, it doubles as a display case, so you can show off your favorite pieces! The sleek, black carbon fire is so stylish, and there is room for up to 12 watches!
Cost: $39.99
BUY NOW
Cheopz Safe Watch Winder Box
For a more high end surprise, consider gifting this incredible safe and watch winder. This safe will keep up to 12 of your favorite watches stored safely behind a door with dual bolts and a pry-resistant hinge bar. Plus, with the sleek red and black leather interior, you'll feel like a regular James Bond whenever you go to select a watch for your next special occasion. Oh, and did we mention the professional watch winding technology, which can wind 12 watches at once? While it may cost as much as a new watch, this is a truly great gift for watch lovers with sizable collections.
Cost: $3,699.99
BUY NOW
Maintenance & Watch Care Gifts
Here are some great tools and accessories to care for your favorite timepieces and keep them in great shape:
EZTool Watch Repair Kit
Why not give him all the tools he needs at once? This 16-piece watch repair kit comes in a convenient zip up pouch and even includes an illustrated guidebook with step-by-step instructions for the most common repairs.
Cost: $19.87
BUY NOW
EFIXTK Spring Bar Tool Set
At less than $10, this is the perfect stocking stuffer for any watch enthusiast. This spring bar tool set makes it easy to remove and insert spring bar straps. The kit comes with 6 extra tips and 72 extra 1.5mm diameter watch pins!
Cost: $6.99
BUY NOW
JQUEEN Watch Winder
This automatic watch winder can wind up to four watches at once. Featuring innovative Japanese technology, the motors are super silent with no running noise. And with the stylish faux wood acrylic finish in several color options, you'll be proud to display this case anywhere in your home.
Cost: $129.99
BUY NOW
Microfiber Cleaning Cloths
Another great stocking stuffer, microfiber cloths are great for cleaning watch faces without scratching the crystal. This kit comes with six 6"x7" cloths, so your favorite watch lover can keep all of their watches in pristine condition.
Cost: $7.99
BUY NOW
Even More Gift Ideas
We hope this list of the best gifts for watch lovers helped you find the perfect surprises this holiday season. Fore even more ideas this holiday season, check out our full Gift Guide Series!