The Evolution Code Review: Is the Hype Worth It for this Digital Workout Program?
After three decades of training professional athletes in major institutions such as the NFL, NHL, MLB, and the US Olympic Association, the Evolution Code (EVO Code) program is now available in the form of an online service.
Simply put, the EVO Code focuses on the shortcomings of your nervous system and corrects them to unlock your true potential. With an uncompromised nervous system, you are able to improve your strength, speed, reaction time, and resistance to injury among other performance factors.
Seeing what the EVO Code has done for aspiring and professional athletes alike, our team at Swagger Magazine was hyped to see it coming to our screens. Since yours truly holds a background as an athlete, it fell upon my strained shoulders to put the service to the test.
And I was blown away with the results.
What Does the Evolution Code Do?
Helmed by founder and developer Jay Schroeder, who holds a World Series ring for training key players of the Washington Nationals, the Evolution Code delivers targeted training to athletes from various sports.
Over the past few years, Schroeder has observed that most athletes do not perform well due to deficiencies in their nervous system. This affects their mobility, increases the risk of injury, and also prevents them from performing to their full extent.
The EVO Code is designed to address these issues and help athletes unlock their potential performance.
How Can You Access the Program?
After training otherwise unknown athletes with his signature program and helping them get drafted by major leagues, Schroeder has launched the EVO Code in a digital capacity.
With completely online delivery, Schroeder himself assesses the participants of select programs and suggests targeted exercises to improve nervous system shortcomings.
The result: Better movement, lower risk of injuries, and a significant boost to performance.
I know because I tried it myself.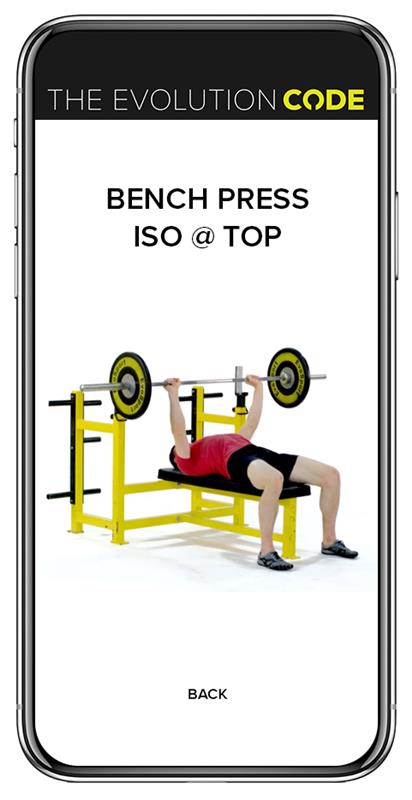 What Does the Program Comprise?
As someone who has been playing football for more than 15 years, I can't even begin to tell you about the injuries that I have sustained, the ice packs I have bought, or the first aid I have received.
That's why learning that the EVO Code helps with reducing injuries and improving recovery was enough to have me sold on the idea.
Then I tried the program itself and saw the additional benefits that it brings to the table.
Combined with an intuitive user-interface and clear instructions, it's truly one of the easiest training regimes that I've gone through – especially in a digital format.
The program comes in three different "Codes" or subscription models, starting from $19.99/month. While the Auxiliary and Excel plans are meant to be used by individuals, the Team plan is designed for sports teams and professional coaches.
Each code has basic features such as access to new daily workouts and a virtual trainer. But if you go with one of the higher plans, you get to reap additional benefits such as longer exercises and personalized assessments.
Since I had to see what EVO Code was all about, I started with Excel, which is available at $69.99/month.
And I was not disappointed by what I got in return.
The Whole Program is Designed to Put Your Needs Front and Center
While testing the program, one of the first things that I noticed was the personalization factor. Right from the start, I felt like I was communicating with a trainer in person. And it only got better from there.
The program started with me recording a few videos such as counting to 100, doing pushups, and practicing squats – the whole nine yards. The instructions for each video were delivered in a crystal clear way, and I was able to follow them without a hitch.
Next came my personalized assessment, which had individual recommendations for me from Schroeder himself. The analysis was interesting to read yet simple to digest and told me about a few shortcomings in my body movements that I hadn't really noticed until I saw the suggestions. But they were definitely there and weren't hiding in the shadows anymore once I identified them with Schroeder's help.
From there, I started using the website on my phone for regular sessions. I was provided with individual workouts, with the exercises ranging from extremely easy to a little complex.
But hey, no pain, no gain.
The Easy Interface Played Its Part, But It's The Results That Really Shined Through
The workouts were detailed in their instructions and even came with illustrations to tell me exactly what to do. While it was a bit different from working out at the gym, the step-by-step instructions made me turn my home equipment into a fully-fledged training ground.
Since I was on the Excel program, I was also able to receive a reassessment after training for 90 days. Not only the results showed that my mobility and performance had improved significantly, but I was able to feel it myself while doing this review for Swagger Magazine.
How you ask? Through my own movements in the field, of course. In the months that I trained with EVO Code, I went from barely holding myself together during each game to sweeping through touchdowns. I noticed fewer injuries, boosted recovery, and most of all, enhanced performance.
All of this was also delivered without me having to compromise on my main training program. It was a win-win if you ask me (or my team's coach for that matter).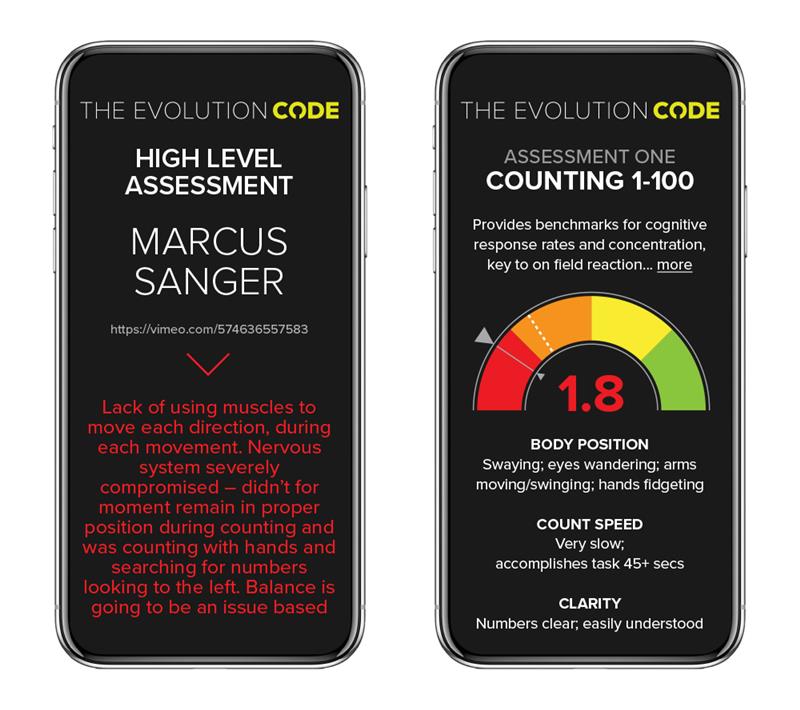 Bottom line: EVO Code is Worth the Hype!
As I write this review, I am just thinking about the performance improvement I am enjoying and that alone makes me excited to shout this program's praise from the rooftops. Yes, it's a bit on the higher end in terms of price, but seeing the benefits, it's definitely worth the investment.
While I think about the sessions I'm gonna do with EVO Code tomorrow, the day after, and through the next few months, I'm gonna leave you with this: If you want to push your limits and see what you can do with a little nudge, checking out EVO Code is the way to go. Check out their website to sign up at https://www.theevocode.com.