Let's talk home reno without the huge demo. You can dramatically upgrade your home with practical, stylish enhancements without bringing in a contractor. We've seen the blueprints for an exceptionally integrated smart-home and know that these cool additions to your home will provide the pick-me-up your home needs.
Make A Statement With Eternity Modern's 
Ultrafragola Mirror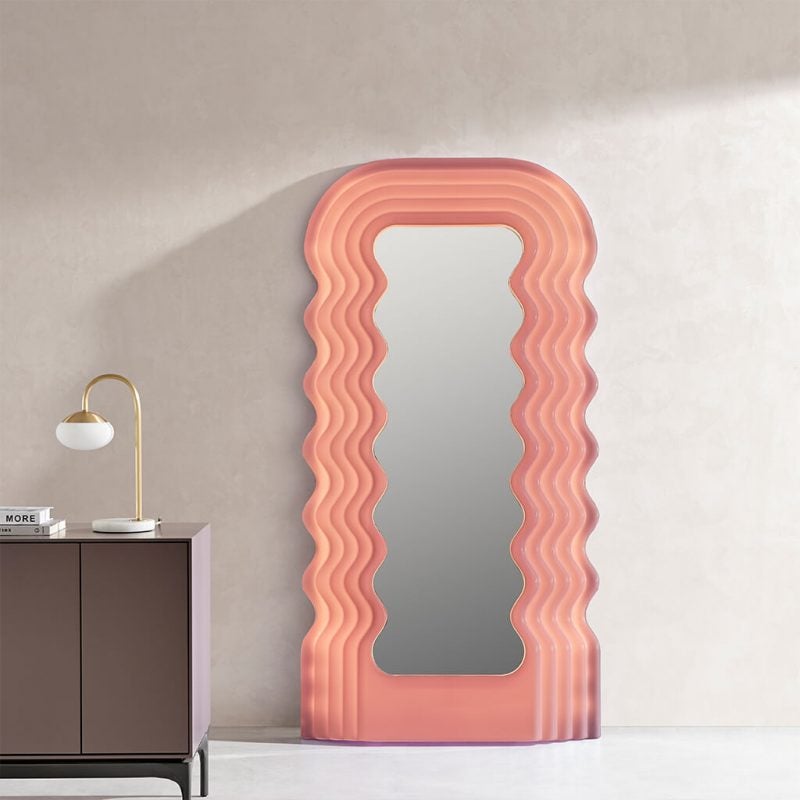 It's time to give your home a stylish makeover with the Ultrafragola Mirror from Eternity Modern. Known as everyone's favourite selfie mirror, you've most likely seen this modern and practical piece of art all over social media. The Ultrafragola Mirror is a statement-making, wavy, light-up, Memphis design, which makes it a truly functional piece of art and statement piece for your home. Ettore Sottsass, an architect and industrial designer whose work emphasized modern craftsmanship at the time, originally designed the Ultrafragola mirror, which means "ultimate strawberry" in Italian. Rather than the more conventional mirror made of gilded, carved wood, the materials used were unabashedly new: a wavy vacuum-formed acrylic sheet and colourful neon light.
This beautiful Eternity Modern reproduction is constructed from vacuum-formed opalescent acrylic resin, thus making it durable and environmentally friendly. The copper-free mirror in super white has an LED light system which provides seven colours and comes with a LED remote control. Therefore, one can choose the colour that best suits their mood or outfit for the day! The 2-meter length cord with an on/off switch makes it possible to plug it into an electrical outlet and the mirror is delivered already assembled.
SWAGGER Tip: This luxe mirror is the perfect addition to that office you so greatly "Work From Home" in.
Buy now
FLOOR ONE S5 COMBO Will Upgrade Your Home 
Are you tired of working so hard to clean your floor?! Start cleaning smarter, not harder, with the Tineco FLOOR ONE S5 COMBO smart vacuum cleaner, a wet-dry vacuum cleaner that can tackle any unexpected spills and messes around the house.
Equipped with an iLoop smart sensor, 0.45-liter dirty water tank capacity, and 0.5-liter clean water tank capacity, the FLOOR ONE S5 Combo can effectively trap dust particles and keep them locked away for maximum comfort. You can now remove dry messes for many surfaces for better mopping capabilities. The S5 Combo is designed to work on hard flooring, such as wood and tile.
Its lightweight and compact size is a plus that makes it quickly move around your floor. It captures pet hair, and fine dust yet whisks away coarse dirt. With a runtime of 20 mins, you can vacuum a studio apartment twice now, thanks to the added iLoop smart battery optimization! This doubles the cleaning time between charges for the hand-vac mode that can clean up to 45 minutes. The combo also comes with an enhanced edge that supports corner cleaning. This is the perfect cleaning tool for your home to keep all the surfaces clean and sanitized.
Plus, there's more. You can now purchase the extra Multi-Tasker Kit for the greatest cleaning experience, which includes everything you need to convert it into a hand vacuum to handle hard-to-reach areas around your home like corners, car interiors, stairs, and more. Ideal for use in residences, offices, and city apartments.
What are you waiting for? Clean your home the fastest way by sweeping, mopping, and vacuuming in one smart step. Visit Tineco today and get this amazing gift for your home.
Buy now
Buy now
Lulu

 and Georgia: Belmont Sofa by Ginny Macdonald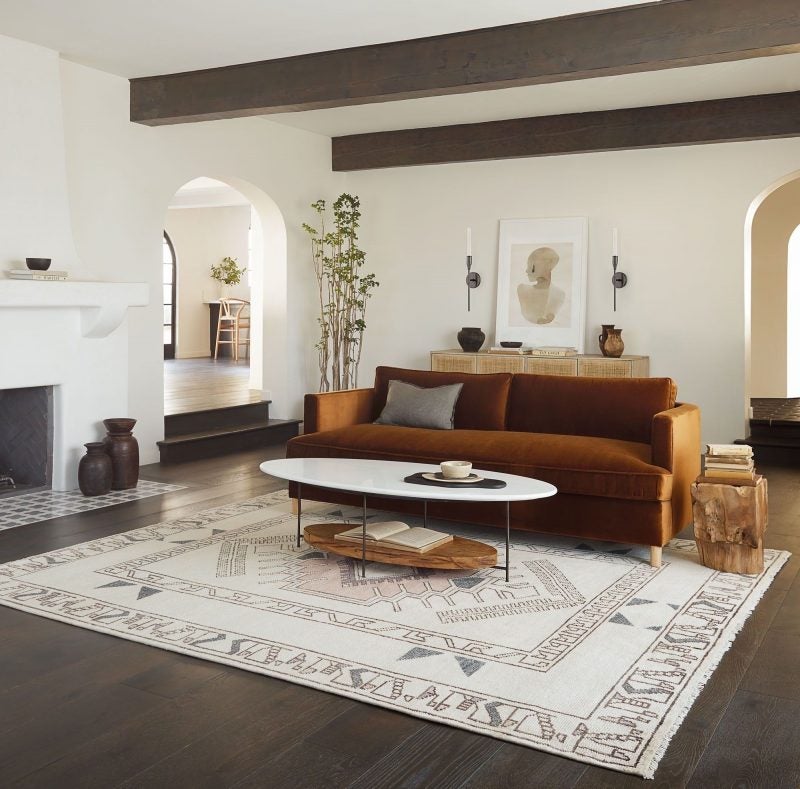 Upgrade and modernize your home with the Belmont Sofa from Lulu and Georgia. This classic couch from the Ginny Macdonald collection for Lulu and Georgia has a curved back and plush, generous cushions to give your living room seating a refined, yet approachable appeal. Inspired by designer Ginny Macdonadl's English upbringing, the line, which was handcrafted in Los Angeles, combines her British roots with her California lifestyle. This versatile sofa comes in a range of materials and colours, making it the ideal piece for mixing and matching. The Belmont sofa from Lulu and Georgia is available in gorgeous deep, rich colours that can give any home character and substance, SWAGGER approved.
Buy now
Transformer Table: The Dining Set With Endless Possibility
Transformer Table makes intelligent and innovative pieces that don't sacrifice on style or design. Their goal is to bring one-of-a-kind products onto the market and into your home, no matter the space you are dealing with. Transformer Table quickly became a household name reaching viewers through TV Networks such as HGTV, DIY Network, NBC Today, Mashable, and many other outlets. Not to mention they even managed to impress the Dragons' on Canadian TV Series Dragons' Den. With quality and innovation and the many rearrangeable configurations that Transformer Table offers, styling a house and making it unique has never been more accessible.
With limitations of spatial size and room dimensions that just aren't configured correctly, homeowners at times struggle not only finding furniture, but functionality. That's where the stylish, multi-functional Transformer Table 3.0 steps in. This 6 in 1 table is made from four different hardwood materials. It includes five panels for expansion capabilities that extend from 18″ up to 118″ for those larger gatherings or a pleasant family dinner on any given night. The bench collapsed can condense to 28″ and expand to a whopping 135″ long. The Transformer Table 3.0 can sit up to 12 people and support 750 lbs at its full extension. When collapsed, the bench still seats up to six full-sized adults and supports up to 1500 lbs fully extended.
Transformer Table doesn't just provide quality, innovative furniture. They are a well-rounded company that impresses on all fronts. When you complete a purchase from them, they offer free delivery and a promise – environmentally minded, they plant ten trees per table sold.
Valencia Theater Seating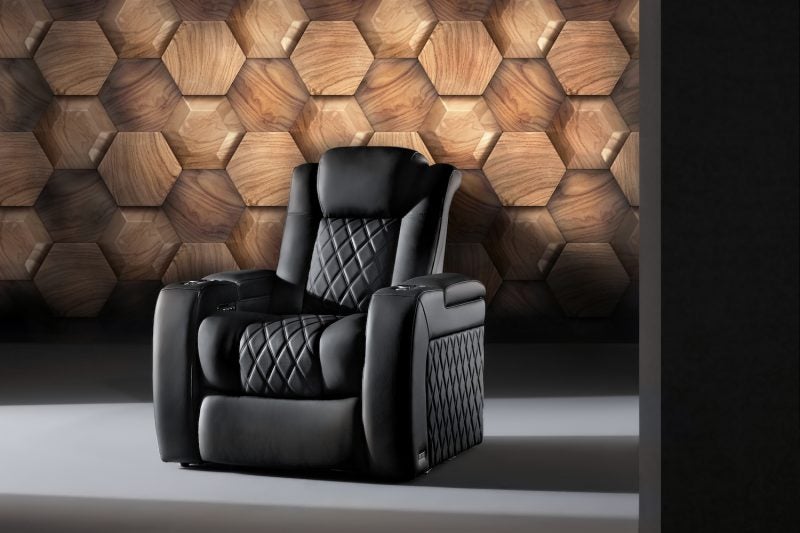 Upgrade the design of your home by creating a basement home theatre with the Valencia Theater Seating. The Valencia Theater Seating Ultimate Luxury Edition exceeds the status quo with the mixture of premium Semi-Aniline Italian Nappa Leather 20000 and advanced technology. 100% ultra smooth & supple matte leather coverage and innovative materials have resulted in unparalleled design and opulence. Equipped with LED RGB lighting, memory control panel, perforated French diamond stitching, Parisian velour-lined armrest hidden storage compartments, USB & USB-C ports, and black chrome hardware. This is Valencia's most luxurious model yet! The high-end leather is akin to the likes of a Rolls Royce and other luxury cars. Access your freedom of choice with a selection of multiple configurations. Fulfill your desires and create a set customized to your ultimate luxury.
Buster + Punch's ROCKSTAR Whiskey Bar
We started with a water cooler and mini-fridge, so it only makes sense to end off with a place to have a good drink at the end of an evening.
Entertain with style and transform your man cave into a eclectic space with Buster + Punch's whiskey bar. The ROCKSTAR is handmade in Europe from solid American walnut and the interiors are crafted with a quilted back panel in sumptuous gray berry silk and black leather. 
Other spotlight features from the bar include a glass front to display all the finest spirits along with Buster + Punch's MACHINED WHISKEY Trays and hand blown crystal tumblers.
When closed, the clever lift-up hatch transforms the whiskey bar into a convenient counter. The bar is accented with custom brass details, a signature knurled light fitting and two brass knobs.
The bar also comes complete with a snake's heat cage for protection. The bar is then finished with a diamond-etched brass logo plate. The bar has mechanical soft-close doors.
Buy now
Somfy's Clever™ Tilt Blind Motorization Kit
Somfy's Clever™ Tilt Blind Motorization Kit is a user-friendly, do-it-yourself motorization upgrade that works with your existing blinds. Put convenient control of indoor light, glare, heat, and privacy right at your fingertips. Clever makes it easy to upgrade your existing blinds with just a few simple tools and easy-to-follow instructions. Merely remove your current blinds from your window and replace the tilt mechanism with a Somfy motor, then program your remote to enjoy your new motorized blinds. It's that simple!
Motorized blinds are the perfect solution for tall windows and can help you keep out the heat to save on your cooling bills. Take existing blinds you already love and turn them into smart blinds with Clever! By pairing Clever™ with Somfy's smart home app, you can automate your blinds around your schedule. Want your blinds to open at sunrise and close during the hottest parts of the day? Just schedule your blinds and stop worrying about light management for your home. You can also connect your new smart blinds with voice assistants and other smart home products around your home.
Clever™ turns your regular blinds into smart blinds in a snap, so you can enjoy smart home convenience with your existing décor.
Buy now
Sick of cleaning up your cat's litter box?
The Litter-Robot By Whisker
is here to help!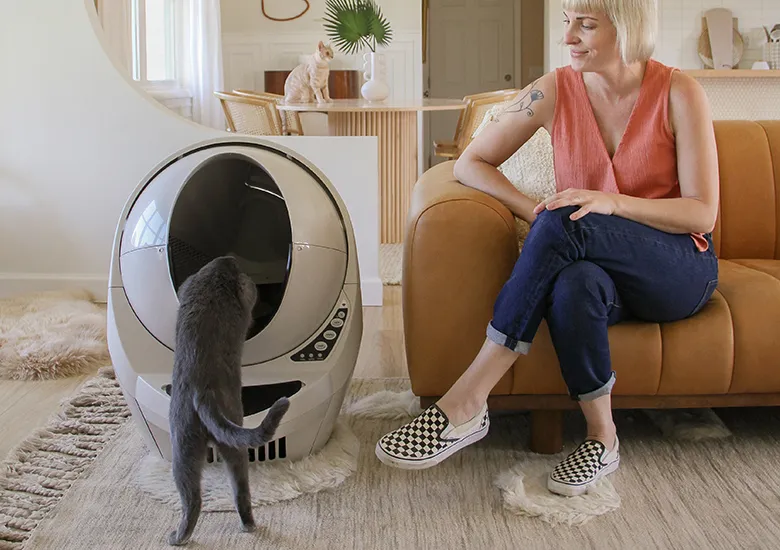 The Litter-Robot 3 Connect by Whisker is the latest automatic self-cleaning litter box for cats. This new and improved model comes with an integrated Wi-Fi Hub (which means you use your smartphone to control it!) and a new modern design. It also has a lower waste drawer that sifts through clumps of cat waste and provides more privacy for your cat as well as increased odor control. The Litter-Robot 3 is easy self-cleaning, easy to use and preserves cleaning litter which saves money by reducing litter waste by 50%. Track your cat's behaviour usage and get notified when the drawer needs to be changed on the handy Litter-Robot App. The Litter-Robot 3 Connect has a one-year warranty and 90 days for the App. If you have any issues with the product, you can bring it to a company near you for repairs or replacements. The Litter-Robot 3 Connect is a great replacement for your traditional litter box and is worth the price tag – Swagger Approved! Provide your pet with a clean, luxurious experience by visiting www.litter-robot.com!