Let's face it. Mom's do a lot, oftentimes with little to no sleep. This Mother's Day, give mom the rest, relaxation, and pampering she deserves. Whether you're looking to celebrate your grandma, mother, wife, or mom-to-be, Everlasting Comfort is here to provide the quality R&R she really wants this year.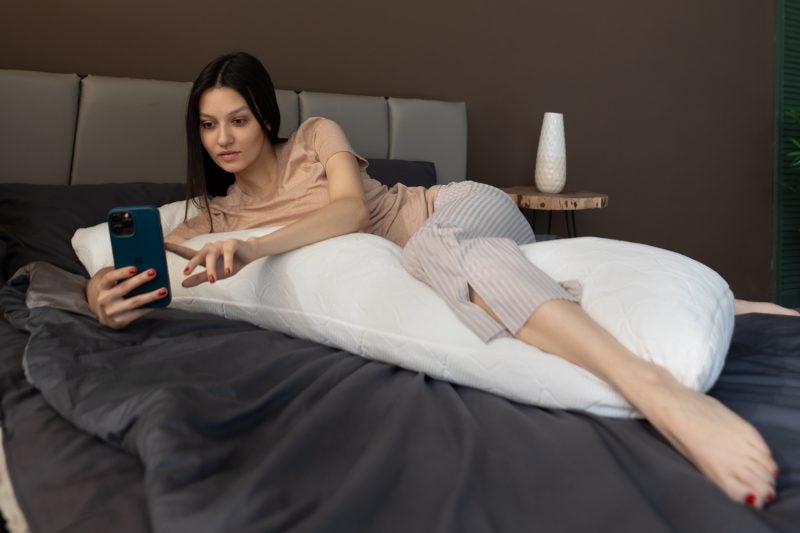 A Better Night's Sleep is Here
Everlasting Comfort products are carefully designed to provide body support, enhance comfort, all while changing people's lives for the better. With the Everlasting Comfort Body Pillow, the goal was to create a product that struck the perfect balance between full body support and luxurious ergonomic comfort to help everyone get the quality sleep needed to wake up feeling refreshed.
This extra long body pillow measures 20" x 54", and helps back, stomach, and side sleepers minimize tossing and turning throughout the night. Place behind your back, underneath your head, or use it as a hug pillow to alleviate joint pain, muscle tension, all while keeping your spine perfectly aligned. Also ideal for the expectant mother, it can be placed in front of her belly to cradle the extra weight or behind her back for additional support while sleeping or nursing.

Using heat responsive technology, the green tea foam filling absorbs your body heat to soften and contour around your curves for personalized support. The quick spring back nature of memory foam guarantees this Body Pillow will never go flat, retaining its shape night after night.
The result? The best night's sleep she's had in months!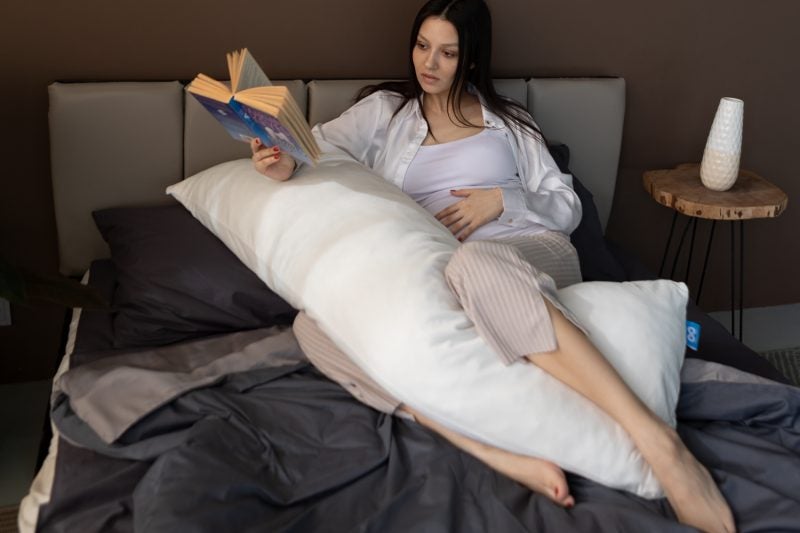 Experience the Everlasting Comfort Difference
Everlasting Comfort sources only the highest quality materials and tests rigorously to ensure the product you receive exceeds your expectations. Unlike other pillows out there that use repurposed, substandard foam, Everlasting Comfort's Body Pillow is crafted with pure, virgin diced green tea memory foam for a better hygienic sleeping experience. Green tea has natural antioxidant properties that extend the freshness and longevity of the pillow. This Body Pillow has also earned the coveted CertiPUR-US Certification, meaning it has met all standards that verify it to be safe and harmless to individuals and the environment.
The soft outer cover is made with rayon derived from bamboo (250 GSM) which naturally wicks away heat and moisture, keeping you comfortable throughout the night. It's also an anti-cling, anti-pilling fabric that stays silky, smooth to the touch night after night.
Great for warmer months, as well as hot sleepers who experience frequent night sweats and hot flashes, the included cooling pillowcase regulates your temperature to keep you sleeping soundly. Featuring Everlasting Comfort's exclusive Japanese Icy Cool Fibers (180 GSM), it absorbs body heat to effectively prevent overheating.
Both covers are zippered to provide increased protection against dust mites, bed bugs, and other forms of debris that open-ended covers lack. Machine washable, keeping this Body Pillow fresh and clean is easy.
The Everlasting Comfort Promise
Everlasting Comfort is a team intent on providing the best experience from the moment you purchase, to the moment your product arrives, and beyond. That's why they provide fast, free shipping. Plus, should anything happen to your Body Pillow, they offer a lifetime replacement guarantee. This is one gift Mom is sure to truly enjoy for years to come.