Dubai is one of the most popular destinations in the Arab world and this is because of its cosmopolitan culture, wealth, international business opportunities, and low taxes.
Dubai property has been booming as a result of people from various countries coming to live there. It is not surprising that Dubai has become a country that hosts the most number of expats per capita in the world.
The reason why Dubai has so many expats living in it is because it offers very lucrative incentives to them. One such incentive is home ownership.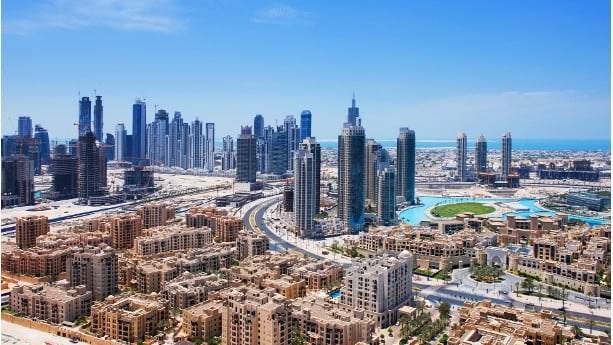 The Different Types of Property Available to Buyers in Dubai
Dubai has a wide range of properties that are available to buy, ranging from villas and apartments, to hotels and commercial property.
In Dubai, anyone who is looking to buy an apartment or a villa will need the help of an agent to navigate their way through the process. Agents act as intermediaries between both the seller and buyer. They take care of all the paperwork and manage negotiations between both parties until a deal is reached and a contract is signed. They belong to any of The Property Buying Company which is authentic and reliable in terms of experience.
In order for an offer to be accepted by a seller, it needs to be in accordance with the Dubai Chamber's Rules & Regulations for Offers.
When investing in real estate in Dubai make sure to only work with trusted agencies and consultants. Accelerator.realestate, a company run by real estate expert Salvatore Leggiero is our go-to company if you would like to learn more about the opportunities in real estate in Dubai.
Why Investing in Property in Dubai is Better than Other Countries
Dubai is the most visited city in the world due to its nightlife, shopping, and low tax rates. The country's wealth has led people to invest in property in Dubai. There are many factors that make it a better investment than other countries around the world.
Dubai's economy relies mainly on tourism and trade, which makes it an attractive destination for investors who want to cash out. A few years ago they implemented changes in their property market making it one of the best places worldwide to invest in real estate as rental income can be expected for long-term investors.
The UAE has also been investing heavily into government-funded projects that have helped improve infrastructure and boost tourism since 1995. These projects have made Dubai a desirable destination among tourists from all over the world.
Expectations for Dubai's Future Real Estate Market & Investment Opportunities
Dubai's economy has been on the rise in the past few decades. According to Dubai's Department of Economic Development, the emirate's GDP will more than double by 2023 from $430 billion in 2017 to $1 trillion.
Property values have risen and demand for housing has increased as well. A number of companies that are looking for new office space are expanding their operations or opening up new branches in Dubai. This is good news for property developers, architects, and construction firms.
The future of Dubai real estate market is positive and there will be a lot of opportunities to invest in this market with it being one of the fastest growing capitals worldwide.