With over a billion active monthly users, Instagram today is one of the largest social media platforms. The platform began as a personal photo-sharing site and has evolved into a multi-functional social space that provides opportunities for various kinds of networking and online activities. One of the most appealing aspects of the current avatar of the platform is its business-friendly interface.
More and more users are increasingly turning to Instagram to earn in addition to socializing. Are you wondering how to use this to your advantage and monetize your Instagram account? Can an Instagram user make good money on the platform? If so, what are your chances of making it big here?
The short answer to this is yes, you can make money on Instagram, and you have a good chance of earning decently through Instagram as long as you keep focused on your goal. However, you can't get comfortable using Instagram overnight. Therefore, it would help if you prepared the groundwork before launching yourself on the platform to earn. The first step here is to set up a business account and read through the rules and regulations that pertain to using Instagram in your country of domicile. The next step is to work on building followers that will increase your online credibility, visibility within the platform, and make monetizing your account's activities easier.
Why do you need to build up your follower count to monetize your Instagram account?
Given the vast number of users already using Instagram, it is only fair to assume that the market you want to monetize your account already exists and does so with several other users competing for the same niche space as you. To earn well, you need to attract an audience who will trust your content enough to interact with it genuinely, and ideally, make purchases through the links you provide. It would help if you had the right strategy and POA to monetize your account. Still, at the same time, you also need to build up an active and organic follower count that can help you reach desired visibility and reach simply by interacting with your posts. A dedicated follower count will enable you in your monetizing process by:
Liking, sharing, saving, and revisiting your posts, thus increasing your engagement rate and visibility quotient on the platform.

Build conversations around your content, thus building brand awareness for you.

Cross publish and publicize your content (with or without tagging you), thus creating word-of-mouth marketing funnels for you.

Increase your credibility and influence, thus attracting new audiences to turn into your potential followers and clients.

Bring you more conversions and sales, thus helping you bring in the desired profits!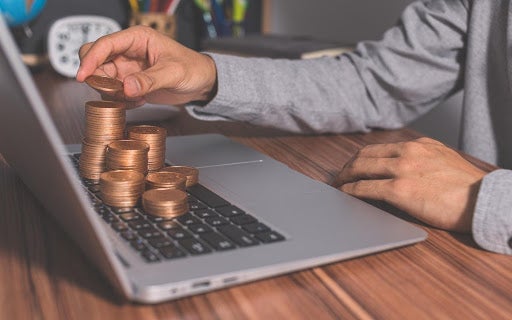 Once you have established how best to increase your interactive follower count, proceed to determine how you want to use your Instagram account to earn money. Keep in mind that you can choose to employ one way or experiment with a mix of several methods. Select what works best for your research and understand the pros and cons involved in each technique out there.
Here are
five proven ways of earning money on Instagram
: 
1. Become an Influencer: 
Social Media Influencers are a rage these days, and why not? They are versatile and have become the new face of brand endorsement artists. Instagram is a lucrative bed for influencers. Consider becoming an influencer if:
You have a working knowledge of a specific niche and are not camera shy to explore its possibilities further.

You can convince your audience to make purchasing decision.

You can attract an organic and ever-growing follower base with whom you regularly engage on matters catering to your niche.

You are ready to make authentic and reliable recommendations to your audience.
As an influencer, you will be building your reputation based on your field of expertise by regularly posting content concerning it. Depending on how large your follower base is, what you create content about and what niche you work in, you may be labeled differently by different observers. For instance, based on the number of followers you have, you may be called a:
Mega influencer,

Macro influencer,

Micro influencer,

Nano influencer.
Another type of categorizing may label you as a: 
Celebrity,

Opinion leader,

Social media Star.
Regardless of your label, as a newbie in the field, you must network with the industry of your expertise to find work. You can contact brands and businesses with opportunities for content creation based on their products. If you are already established in your field, you will find companies getting you instead. Businesses usually seek out influencers to promote their products and services. As an influencer, however, your job is to provide honest reviews, create trends, and influence your audience's opinions about the brand/services. Most brands understand and respect this, and hence an influencer is usually given creative freedom over their content creation. Of course, there are exceptions, and sometimes companies may have set expectations of what they want influencers to create for them.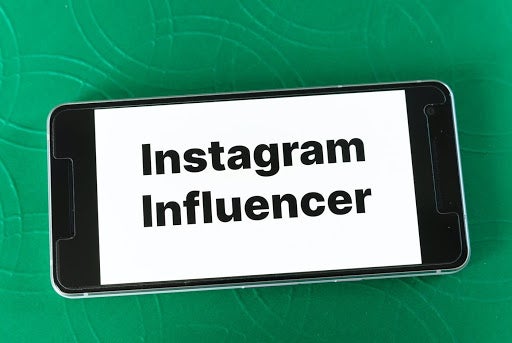 2. Become an Affiliate Marketer: 
Some influencers employ this as a means of content creation; hence, many regard this as a sub-category of influencers. However, you do not necessarily have to be an influencer to try out affiliate marketing. This is because you do not need a minimum number of followers to be a successful affiliate marketing professional. You need highly interactive followers and the right marketing approach for your affiliate marketing to bear results. To be an affiliate marketer, you are required to advertise the products and services of a particular business in your posts. In addition, you need to embed affiliate links in your Story, caption, and bio to ensure that you can direct your audience to the right site. You earn a commission on every sale made to traffic that has traveled through your affiliate link. Instagram as a platform is not very clickable link friendly. Hence, if you choose to become an affiliate marketer on Instagram, you must find creative ways to direct the audience to the correct link. Some methods employed include:
Organizing contests and giveaways with a call to action is a popular strategy employed by Instagram affiliate marketers.

You can also maintain a blog with your affiliate links organized, and direct your Instagram audience to this landing page first.

Some affiliate marketers prefer cross-platform promotions to direct more audience to the affiliate links.

You can also sponsor and promote posts to direct traffic to your landing page (with the affiliate link already published as your landing page).
The biggest USP of affiliate marketing is that you are promoting and selling other people's merchandise or services using your creativity. You earn commissions on the sales made, and you do not have to worry about creating the product or shipping it. In other words, you either make a sale with your effort, or you don't. But you have very little to lose. What you earn is determined by the companies you choose to affiliate market for. Some pay an average of 10%, while other companies pay nearly 50% on their sales. There is no limit to how many affiliate marketing programs you can sign up for unless you are working for a particular company that has its specific dos and don'ts in place. Be sure to read each program's fine print well before signing up. Also, to build your credibility, it is a good idea to zero down on a niche of your comfort and expertise and sign up for promoting products and services catering to that niche. You must be consistent in your posting schedule and build audience expectations to ensure your content reaches the right audience at the right time. Knowing your target audience and their Instagram behavior pattern is crucial for bringing in sales for your affiliate partners.
3. Create Shoppable Posts: 
Depending on what country you are in, you can also sync your Facebook page and Instagram account to create shoppable content. At present, you can only create shoppable content if you have an account on both sites and they are linked to each other. This is because the shoppable catalog is placed on your Facebook page. Once your accounts are linked, you can allow people to shop directly from your Instagram posts. All your ads, sales, and revenue generation are tracked and managed using Facebook's business tools. If you can showcase your products well, shoppable posts are an excellent means to earn money directly using Instagram. Your audience can view product tags on your posts and click on them to purchase from your inventory now. Although the transactions work with a synced Facebook account on your end, your customer does not need to leave Instagram to purchase at all. Instead, they can browse, buy and check out all on Instagram. This makes the feature immensely customer-friendly, which in turn makes selling easier for you!
4. Sell Services Using Call to Action Buttons: 
Instagram has several spaces for using CTA buttons effectively. CTA buttons not only increase your engagement rate and push your visibility ranking up, but they also help you make sales with minor investments. Here are some ways of using CTA buttons on Instagram:
a. Your Profile: Depending on which country you are in and what Instagram features are available to you, you can use your business profile page to make service sales simply by adding a call-to-action button. Currently, Instagram has tie-ups with a select list of sites that allow your potential customers to: 
make seat reservations, 

ask for business quotations, 

place orders, 

schedule service, 

book tickets, and much more by using a single call-to-action button on your business profile. 
To add this button, edit your business contact information. When you select to add a button, you will be directed to a list of sites Instagram is in current partnership with.
b. On Sponsored Posts: You can place a CTA button at the lower end of an ad or a promotional post. This button leads your viewer to a landing page prescribed by you. In addition, you can lead consumers to an ecommerce page directly or to a URL that contains more CTA buttons that assist in making sales for you.
Earn using IGTV:

 

If you are regularly creating long-form videos on IGTV, Instagram's version of a video channel, you can also consider monetizing your videos

here. You can create paid videos for sponsors and affiliate marketing purposes and earn your negotiations with respective brands and companies. You could try out the IGTV ad feature. This is a reasonably new field of monetizing your Instagram account, and much is still to be explored. Instagram has rolled out an ad feature that plays out when users click on an IGTV video preview button on their Instagram home feed. The intent is to allow video creators to earn and grow their brand by producing quality videos. All you need to do to try this feature is adjust your setting to "creator" and turn on IGTV ads here. Select the "allow monetization" option and complete your payout information. That's it, and you are all set! Create original content at least 2-4 minutes long and publish it as you would any other IGTV video. Ensure you are not violating any copyright laws when you are music or unique graphics to your video. To start earning, you must keep your feed previews on.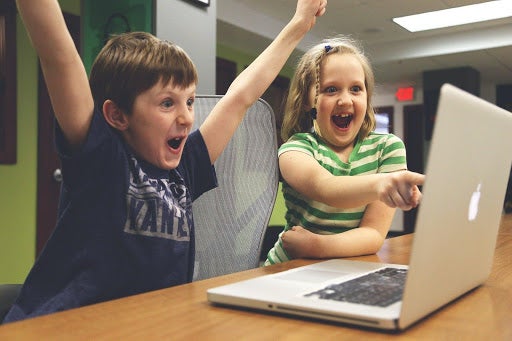 What you make depends on how many views your video generates. Currently, this feature is available to legal residents of a certain age in the US, UK, and Australia only. The payout is monthly, and you are entitled to 55% of the revenue generated by clicking through your content. Instagram's monetization insights let you keep track of how your videos are faring, so you have a real-time idea of how much income you are making with your IGTV content.
Summing up
The above mentioned are five of the most popular methods of eating on Instagram. They are, however, not the only ways. Instagram's users are continually developing new ways of earning and establishing themselves as businesses to reckon with on Instagram. So, watch out for what is trending and experiment to find your comfort base on the platform. If you manage to love what you do, chances are you will double your earning capabilities on the site. Who knows, you may pave yet another lucrative avenue for earning money on Instagram!