There are many words that can describe Charisse Yu, but "lazy" is not one of them. Even before she became a six-figure entrepreneur, she was a respected TV reporter and journalist for ABC, CBS, and CNN affiliates who was even nominated for an Emmy.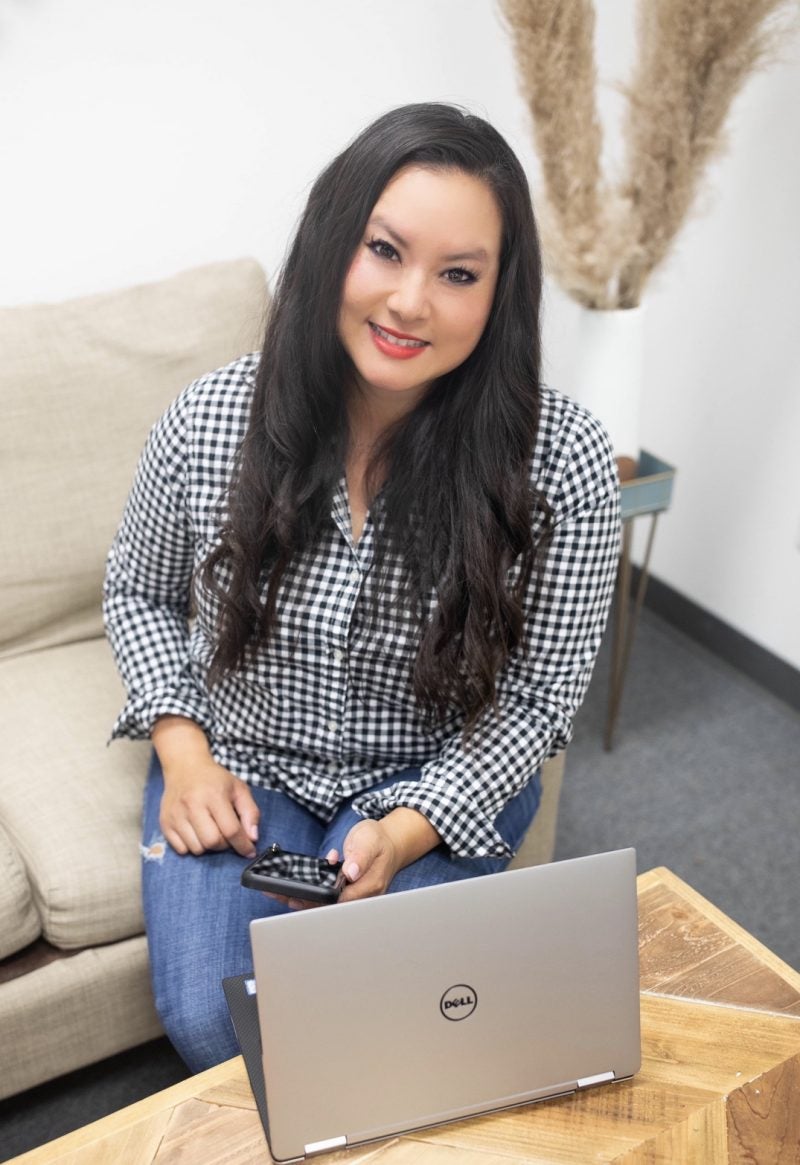 Her successes did not come without their challenges. Not only is she a mother of two young and energetic boys, but she is also now an entrepreneur who manages successful Instagram and Pinterest pages, as well as an increasingly popular blog. Today, she enjoys a loyal fanbase of nearly 400K followers on Instagram, while her Pinterest boards receive over a million followers every month.  
But wait, there's more. Not only is she doing all of this, but she is also running a vocational medical school. Charisse puts many hats on throughout her week, and this is something she finds to be very fulfilling. 
However, that isn't to say that there aren't challenges she has to deal with on a regular basis. As any mother knows, it can be a very challenging role to play. For Charisse, the biggest challenge is being a mom and a mom boss at the same time. It's not always easy to juggle schedules, contracts, and mom life in general. However, it is still all worth it for her, and she wouldn't have it any other way.
Even though she needs to spend a great deal of time raising her kids, she has been able to successfully make six figures a year through the power of social media and affiliate marketing. By all accounts, Charisse is a true entrepreneur. When she's not cooking, she's either handling her boys or running the vocational medical school. She is able to do all of this through the magic of scheduling.
Getting into sharing recipes and making delicious meals was a natural transition for her to make out of the TV reporting role she had around a decade ago. That's because she grew up surrounded by a family of cooks who were pros at making delicious gastronomic cuisine. She took the opportunity she saw in the pandemic and decided to put all of those family recipes to good use by becoming a food blogger.
Today, she feels fulfilled by knowing that her family's recipes have been passed down and spread out across the world. Countless others now enjoy the culinary deliciousness that she does. 
At the end of the day, Charisse's goal is to inspire others with creative recipes that are healthy, simple, creative, and affordable. She feels that during these challenging times, it helps to do something that can be food for the soul, as well as the body. 
Charisse has more recently delved into more of a lifestyle influencer role as well, by sharing fun and inspirational ideas, including things like how to create a self-care space. She wants to provide holistic and all-encompassing advice that others can benefit from.