In the world of mass production, it's becoming rarer to find handmade unique items. But one niche profession that took off in the early '60s and is seeing a rebound, is the rise of the handmade guitar, based on generation-long traditions.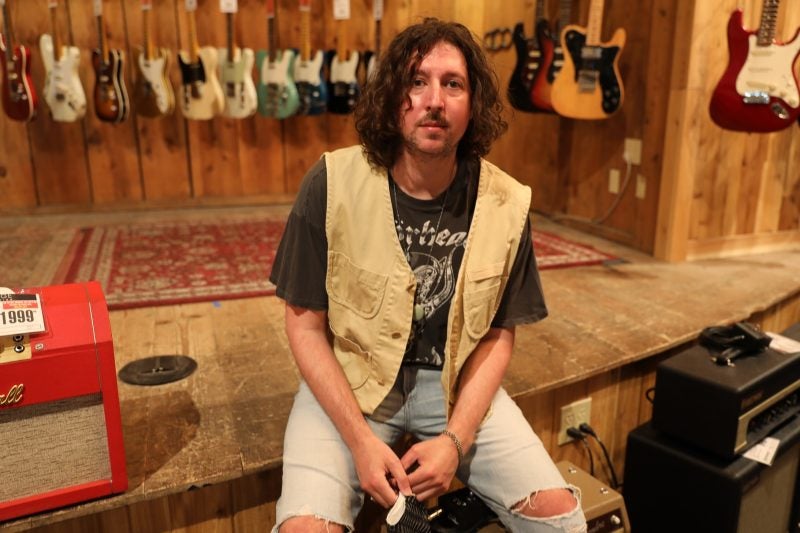 The act of buying a guitar from a skilled luthier (guitar maker) revives a certain magic: a guitar custom-created, like working with a home-design architect.
Matt Atkin is a Canadian guitar builder who has established himself by working amongst the leading guitar companies in California. His affinity for the instrument started young, and as a musician his quest to find the perfect guitar led him to become a luthier. Atkin moved to Los Angeles in 2018 to study guitar making craft at the Musicians Institute, because of its distinguished reputation and ideal location. California is the global epicenter of musicians and boutique guitar builders. Today, Atkin's cliente consists of Hollywood's elite and professional studio musicians worldwide.
According to Atkin, customers don't mind spending a little more on these guitars because they know that every part of the guitar has been made by hand, with loving attention to detail, and with the highest quality of materials ensuring the best sound possible.
Swagger caught up with Atkin to find out more about what he does and how it's a Swagger-worthy cool profession.
When did you first know that you wanted to make guitars? 
The idea to make guitars solidified when I was much older. Being a guitarist, I was on this constant quest for that perfect guitar. On some rare occasions I'd find one in a guitar shop. Something about its initial look would draw me in, then I'd pick it up, and the neck would give me absolute confidence, the instrument would resonate as I played. Everyone in the room would stop and listen (I'd like to think). These instruments were always out of reach, either because of the large price tag, or because they would sell as soon as you'd put them back. I knew that I had to learn the magic behind guitar making. I moved to California to learn that magic.
How important is it to be a musician to be a good luthier? 
Very important! Although there are exceptions to the rule. Leo Fender couldn't play; his strengths were not only that he was a strong innovator, but that he was a collaborator. It was this quality that enabled him to make some of the best guitars ever. He collaborated with some of the best working guitarists, and catered to their needs and desires. What happens when you become a guitarist, is that you begin to notice that some guitars just feel and play better. It's this innate understanding that enables some luthiers to really excel.
Does repair work influence your design work? 
Yes it does. What you learn from repair work is very useful. On the one hand, you learn how a guitar ages over time, and how to improve those qualities in your own builds. It also teaches you how each guitar is different, and requires different specs when doing a setup. A setup is a series of precise adjustments made to ensure that the playability and performance of the guitar is optimal. Every guitar needs them, and with a little tweak here and there, each guitar begins to open up and vibrate freely. Sustain is improved, tone is fuller, and playing is easier.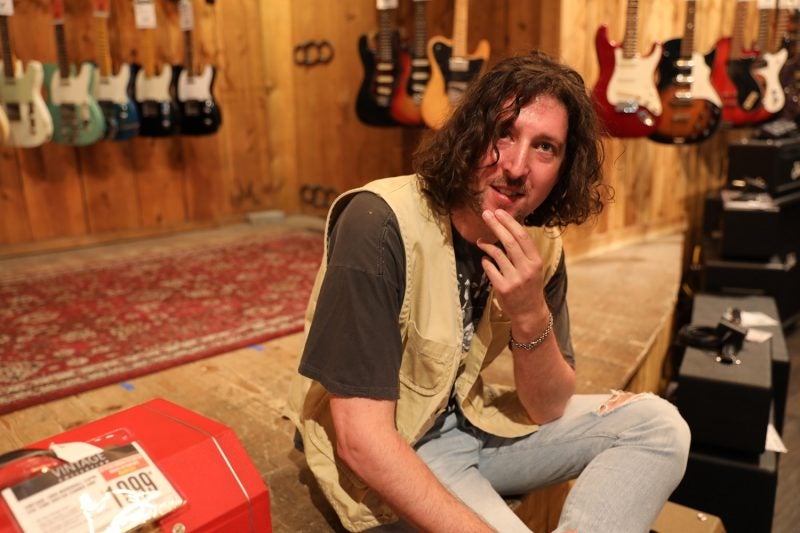 What traits do you need to be a luthier? 
Attention to details, patience, creativity, highly disciplined, willingness to learn, ability to transform something raw into something beautiful or something broken into something fixed. A steady hand.
What famous people did you work with, and what problems did you solve for their guitars?
I've worked with many high profile musicians, and some Hollywood elites. One of my favorite stories is when a guitarist in a band that has sold over 100 million records walked into our shop in Santa Clarita. He was impressed with the feel and playability of one of them. He wanted to know who shaped the neck. To make a long story short, he wanted me to exclusively hand carve them for him. I was impressed that he came in the next day to meet me and told me that he's never felt anything like this neck. He said they felt familiar. They reminded him of an early Fender from the original factory in Fullerton.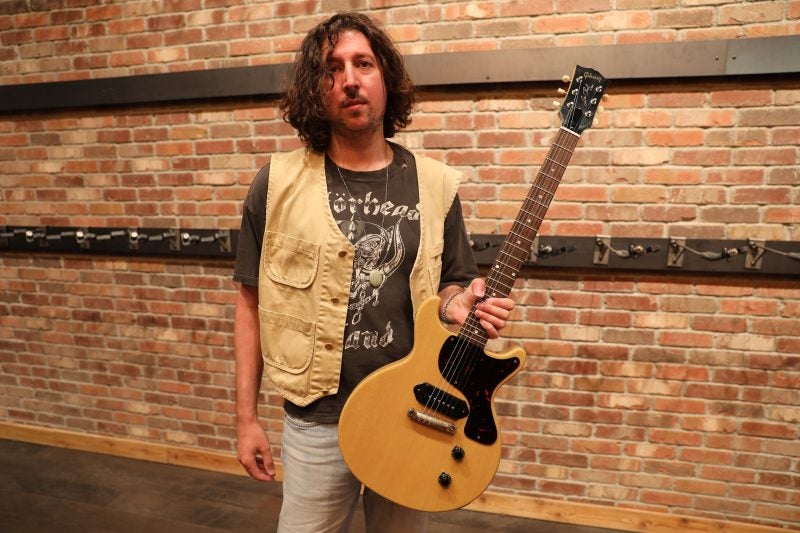 Another story is of Hollywood actor, Keanu Reeves. He came in with a Fender Stratocaster that was gifted to him from a producer, while filming in the early eighties. It was his only guitar, and trusted that I could set it up. When I played, it was clear that it had this magical feel about it. So I opened it up to get some more information. I noticed that it had a signature on the inside of the neck, H. Gastelum. So I looked him up. This is what I found: "Long time Fender guru Herbie Gastelum retired after 56 years." He was known as the indisputable "king of feel" when the topic of necks came up. Let's just say Keanu was pretty impressed when he learned about the origin of his guitar.
What is the future of the new emerging luthier?
With boutique builders you can have a made to order relationship, and a reassurance that the quality will be top notch. This is almost impossible with most mass produced companies. Some of these companies produce over 200 guitars a day. With this, quality is going to be an issue. These overproduced instruments sit on shelves never to be bought and never to inspire a future guitarist to continue playing.