From Humble Beginnings
Noble Pillow's inception and success were driven by Founder and expert designer Jamie Noble's personal experience. After suffering a horrific and near-fatal car crash as a child, doctors told her that the chances of walking again were slim to none. Yet, even with odds stacked against her, she could eventually walk again. Unfortunately, while she regained her freedom to walk, she still experienced long-standing pain from the crash, and finding relief was no easy venture.
Jamie earned a sports medicine degree and became an expert in her craft. With more than 15 years of experience, not only did she learn how to heal herself, but she also helped many clients rehabilitate from injuries that were thought to be irreversible. However, it became apparent that patterns among her clients, such as poor sleeping posture and low-grade pillow materials, were hindering their recovery. In response, she decided to construct her own pillow designs to bring a luxury, therapeutic sleep experience to people worldwide. Jamie teamed up with Kinesiology expert, Danny Stevens, to create a sleep system that would produce the ideal sleeping conditions for individuals with existing health issues and those wanting to minimize their chances of developing future problems. Together, with their collective expertise in rehabilitation and ergonomics, they are revolutionizing the world of sleep, one pillow at a time.
Everyone Can Experience a Healing Night's Sleep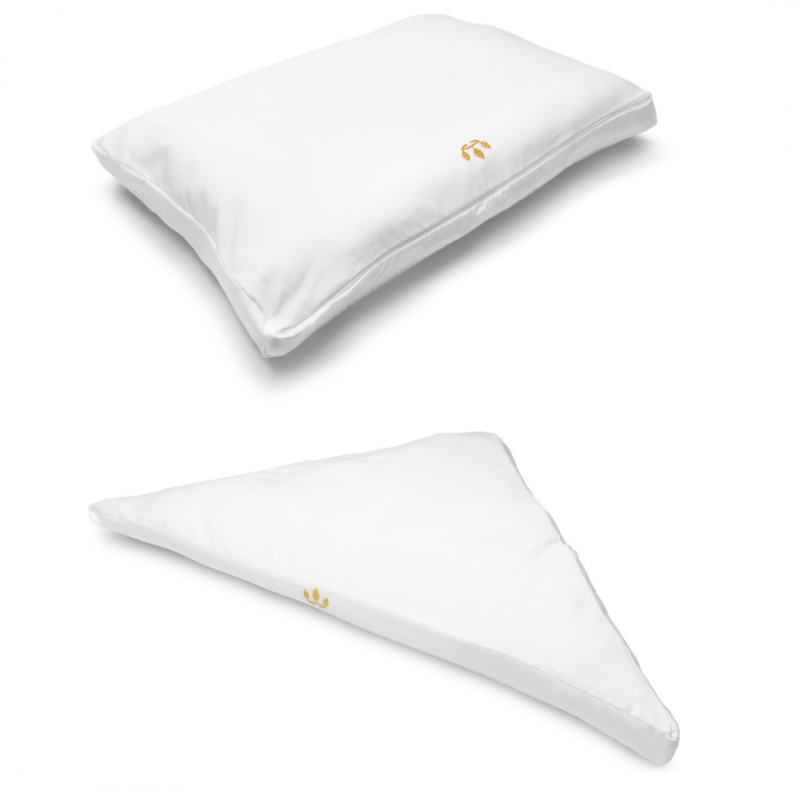 Noble head and lower body pillows work independently for specific issues or jointly for total body care. They are ideal for individuals suffering from chronic pain, injuries, sleep apnea, and those who want to be preventative in addressing common health conditions. In addition, they provide the perfect balance of support and luxury comfort whether you sleep on your back, side, stomach, or any combination throughout the night.
Designing the pillows included collaborating with medical experts, such as neurologists and chiropractors, to help make the pillows in line with the medical space. As a result, the patented technology exhibits a unique compartmentalized design that evenly distributes weight and aligns the spine, neck, and head while relieving pressure points throughout the body. The result is more restful and rejuvenating sleep.
Shop Head Pillows
The Luxury Noble Pillow Difference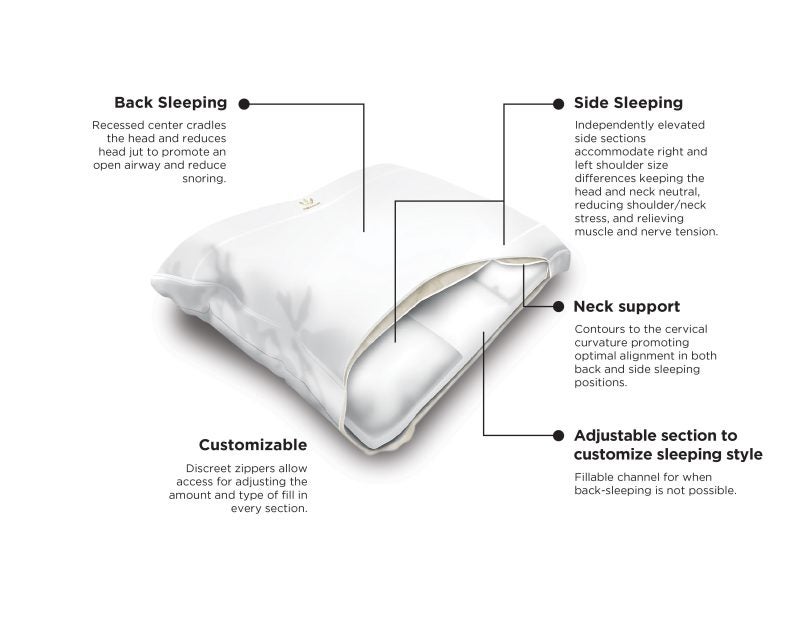 Noble Pillow's revolutionary technology allows you to sleep deeper, faster, and feel better. Unlike other pillows on the market that only have a few necessary properties, the Noble Pillow system is the total package. Both pillows are fully customizable to accommodate changes in weight, posture, body shape, and sleep conditions. The high-end organic materials were consciously selected to avoid the sterile feel of typical ergonomic pillows and deliver a quality, tranquil experience. Nine anatomically engineered, adjustable channels guide your body into alignment, while the all-natural luxury materials and fill provide contouring comfort.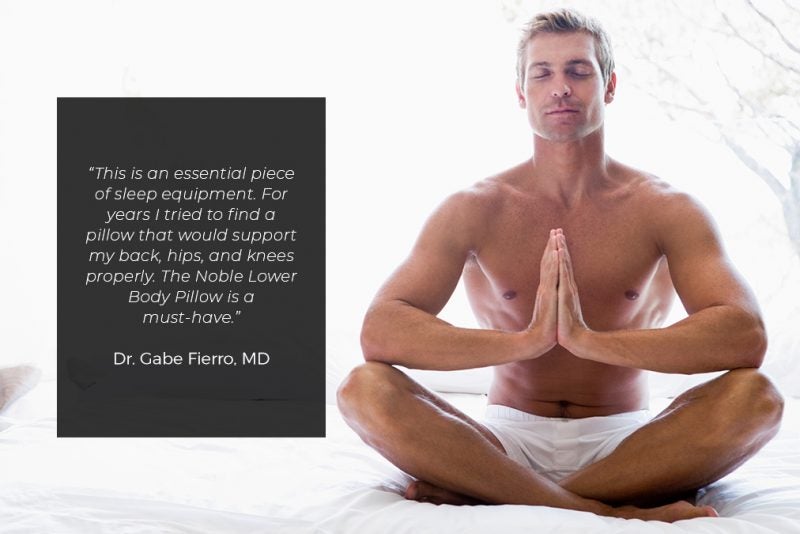 The lower body pillow is positioned between your knees when side-sleeping or behind your legs and hips when back sleeping to alleviate pain and discomfort from arthritis, muscle cramps, ankle sprains, and more. No more need for bolsters, low back wedges, or knee cushions. Furthermore, its triangular Scandinavian design looks classy and stylish with any bedroom aesthetic. The head and lower body pillows work in sync to provide complete spine care. As a result, you'll wake up feeling refreshed and well-rested.
Shop Lower Body Pillows
The Dream Team 
The team ensures that your pillow is handled with care by way of local, small-batch manufacturing. They're also making sure that everyone can experience a restorative sleep by offering worldwide shipping. Even more so, free shipping is currently offered for those in the U.S. and Canada, with shipping times of just 1 to 2 business days.