Some spouses refuse to sign divorce papers because they are convinced that their partner will change their mind and come back. It is not uncommon for one partner to be manipulated by the other into changing his or her mind about a separation. A number of things can happen when a spouse refuses to sign the documents, but in most cases, it is best for an individual to simply move forward and enter into uncontested divorce proceedings without waiting for the spouse who refused.
In Family Law, the reason a spouse may refuse to sign off on the divorce papers is that they do not want to be held responsible for any of the financial actions that have occurred during the marriage. If this is the case, it may be possible to absolve your spouse of financial responsibility in a number of ways. You might need to provide documentation that shows your spouse does not have a large number of assets or that their income does not make it financially viable for them to pay for their share in the property division. If you are unable to come to an agreement with your spouse and they have not yet signed the divorce papers, you may be able to file a motion in court seeking to dictate how those divorce documents are worded. You should discuss these options with your attorney before taking action.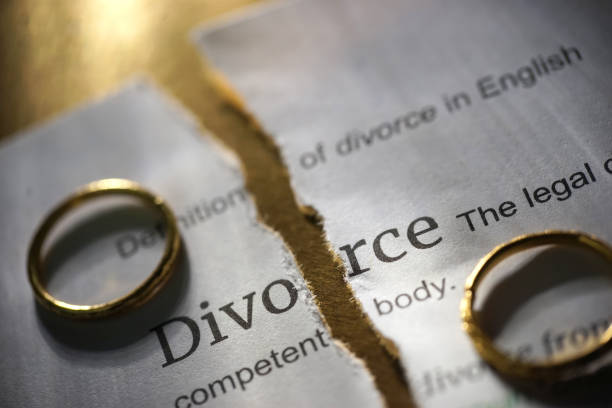 5 Actions to Take if Your Spouse Refuses to Sign Divorce Papers:
You Do Not Need Your Spouse's Consent to Obtain a Divorce: 
If a spouse refuses to sign the divorce papers and you cannot reach an agreement with them, you can make a claim for divorce. You may need to provide a motion that explains why you are seeking a divorce and how the division of property will be handled. Once your motion has been filed, an order of dissolution will be entered by the court. Once this order has been entered, you can legally request that the documents opposing your spouse be served. Make arrangements with the sheriff or private delivery service to handle this service. In some cases, your spouse may have moved away, and they may not have any assets that can be used to garnish or pay fines associated with their refusal. If this is the case, there are a number of ways that you can go about collecting the money you are owed without having to bring your spouse into court.
Determine the Proper Grounds for Divorce:
The state of Texas allows for divorce in a number of different situations. An individual may be eligible for divorce if they have been separated from their spouse for one year, or they may be able to file a fault claim if abuse is involved. It is also possible to file a claim for an annulment, but this must occur within one year of the marriage. Once you have obtained the proper paperwork, you will need to file your family law – divorce claim with the county where you reside. You should hire an attorney to assist you in these proceedings.
Did Your Spouse File a Response to the Divorce Complaint?
Your ex-spouse will likely file a response to the divorce complaint that you filed against them. In most cases, your spouse will file a response challenging the timing of your divorce, claiming that it is not valid or legal. Your spouse may also argue that they have not been adequately served with the divorce documents. If you have been able to obtain a copy of these documents, you should use them in your defense when responding to the response filed by your ex-spouse.
Did Your Spouse Fail to Respond to the Divorce Complaint?
If your spouse has not responded to the divorce complaint, it means that they are not attempting to counter the claim that a divorce should not be granted. There is no requirement for an individual to respond to the divorce complaint, but if they choose to do so, it is important that it be filed in a timely manner. If your spouse does not file a response within forty-eight hours of being served with the divorce papers, you can easily file an ex parte order with the court directing them to respond within ten days.
Do Not Put Your Divorce on Hold:
Even if your spouse refuses to sign the divorce papers, you should still file your divorce claim as soon as possible. If you wait too long between filing your claim and receiving a response from your spouse, you may not be able to use facts that were available to you at the time of filing to support claims against them. It is also important to note that once an order of dissolution has been entered against one party in a divorce case, it will become almost impossible for either party to file for any sort of modification.
Conclusion:
Divorce is a time of great stress and anxiety, especially if your spouse will not sign off on the divorce papers. If your spouse refuses to sign, you can obtain a divorce based on their conduct or failure to respond. It is important that you do not put your divorce claims on hold if they do not want to cooperate with the proceedings. Once an order of dissolution has been entered against one party, it becomes almost impossible for that party to modify the judgements handed down by the court.