Although you've probably heard many times that a large portion of marriages ultimately ends in divorce, you probably never thought your marriage would be one of them. Arriving at the decision to leave or end your marriage is one of the biggest and most difficult ones individuals make in their lifetime. However, it is not the only important decision to make. Once you reach the official dissolution of your marriage, you need to determine how you want to get a divorce.
The divorce process varies depending on your state and the unique situation between you and your spouse. Choosing the right option for you will depend on the complexity of your case, your children, dynamics of the relationship, speed, cost, and other crucial factors.
To make sure you get what you deserve during a divorce and find a solution that is most suitable for your situation, you should carefully consider the different options. Generally speaking, there are 4 divorce options that you can choose from. Below you will find the characteristics of each one and how to know it is the right option for you.
Divorce Mediation
Divorce mediation is a cooperative process in which a neutral third party guides the couple through the necessary steps.
If you and your spouse agree on the asset division, custody, and other items, there is often no need to take the case to court. Experienced legal centers like CTMediationCenter.com can help execute and coordinate the mediation without the emotional or financial toll often present in the courtroom.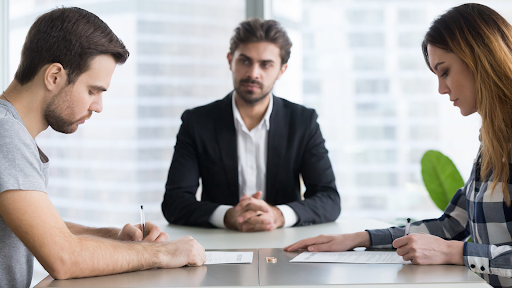 The mediator will help you in the following steps:
Identify relevant issues that need to be resolved and guide you through

discovery

;

Educate you on the issues so you can make informed decisions;

Help you and your spouse reach an agreement tailored to your and/or your children's needs;

Guide negotiations during disagreements;

Draft a "Memorandum of Understanding" that contains the details of the agreement.
Lawyer-Driven Divorce
In many cases, one or both spouses decide to hire a lawyer that can help them go through the divorce process. Unlike a mediator who is neutral, and, therefore, works on the behalf of both spouses, lawyers represent and advocate for one side with the goal of reaching the most favorable outcome for their client.
Once a spouse hires a lawyer, they work together to identify relevant issues in the process. These include financial information, marital property, assets, insurance, debts, and other details. Both lawyers will then send a request to review the other side's financial information and advise on the terms of the divorce settlement that are to be decided by a judge.
If the spouses can reach an agreement on the proposed terms, then the divorce can be smoothly finalized in court. However, if either one of the spouses disagrees, the two lawyers will enter negotiations to address the unresolved issues. If they cannot reach an agreement on one or more of the matters, the divorce continues through the court system – also known as litigation.
Collaborative Divorce
A collaborative divorce is a combination between a lawyer-driven divorce and divorce mediation. The spouses hire their own lawyers experienced in the collaborative process to represent them. They then sign a contract, or a "participation agreement", to agree that they are committed to employing cooperative techniques, and not combative ones, to negotiate the terms of the divorce.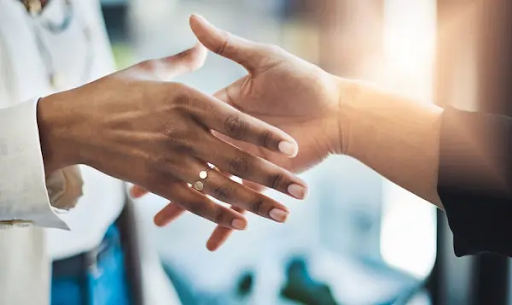 As suggested by its name, a collaborative process includes amicable meetings whereby the lawyers and spouses try to cooperatively and peacefully negotiate the terms of the divorce. If, however, the lawyers fail to reach an agreement on all relevant issues during this time, they are disqualified from representing their clients as they enter the litigation process.
Do-It-Yourself Divorce
If you wish not to involve outside professionals in your divorce, you can also choose to do it yourself. In a do-it-yourself divorce – or an uncontested divorce – you and your spouse are responsible for carrying out all the necessary steps. You will have to work together to identify the relevant issues, come to an agreement on the terms, draft the required paperwork and file the divorce with the courts.
Before deciding to go through the divorce process without professional assistance, you should make sure that your circumstances align with the purpose of this action. Since you and your spouse have to agree on all terms without significant conflict, you should both have a high level of trust and control in the process. You must be willing to compromise and, with that, have the needs of your partner and children in mind at all times.
Although you will surely be emotionally invested in your negotiations, you should make sure your emotions don't get in the way of a fair agreement. While it is true that a do-it-yourself divorce can save you time and money, it can also drag on for a very long time if things start to get heated or if you cannot resolve relevant issues.
Final Words
Depending on the circumstances of your divorce, and your relationship with your spouse, you can decide on one of the following divorce options:
Divorce mediation – if you and your spouse agree on the general terms of your divorce and only need a mediator;

Lawyer-driven divorce – if you want to be represented by your own attorney;

Collaborative divorce – if you wish to hire an attorney but negotiate in a collaborative process;

Do-it-yourself divorce – if you want to carry out the divorce without the help of outside professionals.
Remember that being realistic in your decision can help you reach a timely and fair dissolution.