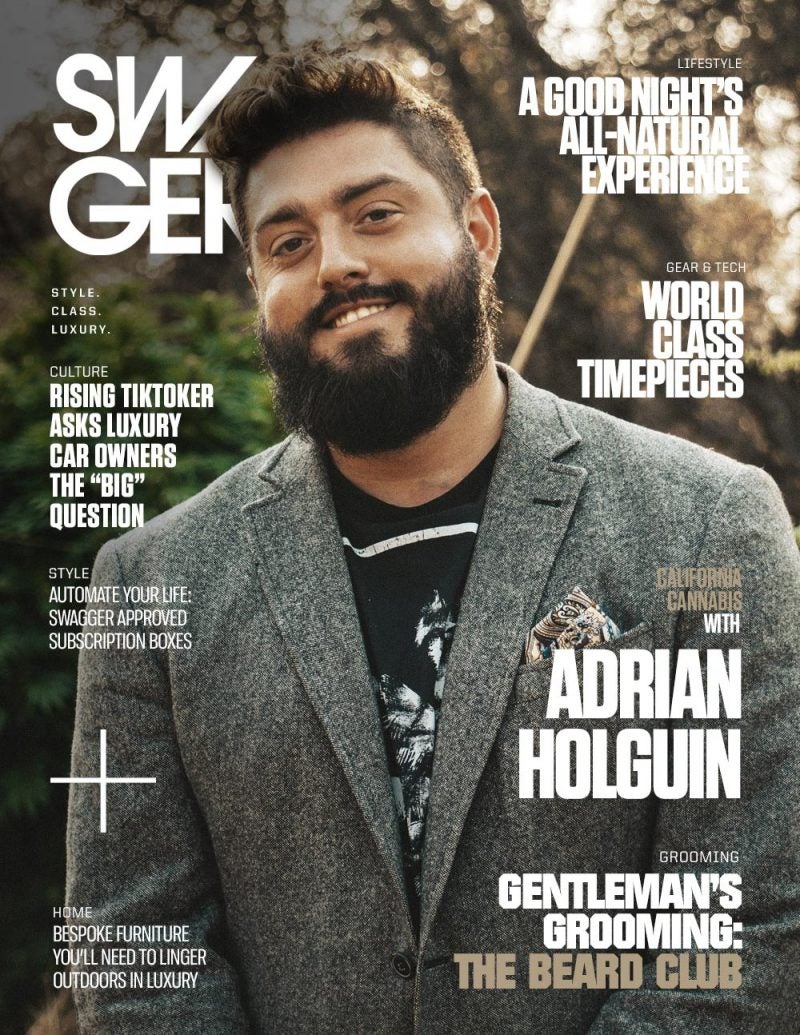 Adrian, tell us a bit about your background. Where are you from originally?
I was born and raised in Los Angeles California. I discovered the therapeutic qualities of cannabis for myself around 15 years ago. Around the time I was in law school and business school I consulted for various industries, from consumer goods to banking and tech.  Ultimately, I came back to what I knew best and loved, and began providing enormous business value to cannabis companies .
When did you decide that you wanted to become an entrepreneur? Did you always know you wanted to venture into your own business?
I got lucky! From the age of five I would say I was going into law.  Although the reason I liked law was because of its association with business, that was my passion. Today that's all I do all day, I am in the business of helping businesses and I love it! One of my mentors says entrepreneurs are the only people who work 16 hours a day for themselves to avoid working 8 hours a day for someone else. I capitalized on an opportunity gap I saw and took a leap of faith. In hindsight I would not do it any other way.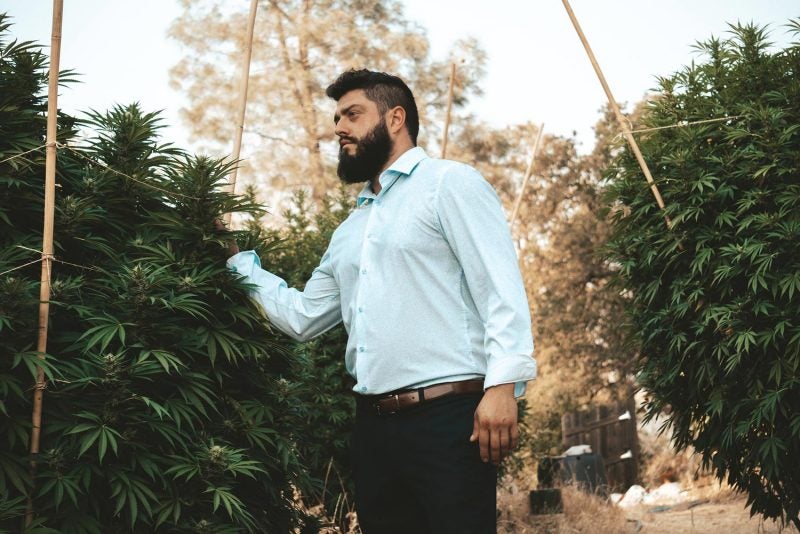 Was there a defining moment that lead you to the cannabis industry?
My great friend from law school's dad had a small financial consulting firm for cannabis companies. In the summer finishing school I was recruited out of business school to help there. There was a ton of opportunity as it was a new industry with players in it that needed all kinds of business support. So when he stepped away from consulting to go manage his own cannabis company in Northern California, I created my own consulting & corporate strategy firm called CannaShark Consulting. We have been on a rocket ship of success ever since.
Do you think creativity is what ultimately separates the really profound entrepreneurs from the rest?
Yes, but you have to know how to use it. As important as being creative and malleable are, the real separation is the constant pursuit for new knowledge. Being inherently curious and filling oneself with updated information, skills, and strategies. But ultimately taking massive action and applying the new knowledge at record pace is what separates the really profound entrepreneurs from the rest; and creativity plays a major role in that process.
What would you say is your personal approach to your business and client management?
Our approach is very simple.  My team and I aim to provide enormous amounts of value with exponential returns for them.  We achieve this by helping our clients with access to new opportunities and implementation of winning strategies. We execute with limited waste, and maximize returns.
What are some of the ways you're connecting with your clients to establish trust and essentially build your brand?
We use social media to maintain communication and share relevant news. The trust takes years to build but after a few amazing opportunities being presented or helping them avoid a multi million dollar pitfall, they see where our heart as a company is. We put the clients first, second, and third. With folks all across the world, we are on multiple communication platforms all day and night coordinating, planning, and executing. This isn't the traditional 7am to 7pm consulting firm. Our team works around the clock squeezing the maximum amount of value for our clients in every 24 hour period. We usually have team members offering client support from as early as 3:30am/4:00am, all the way until 11:00pm/12:00am every night. Addressing everything from expected issues to surprise circumstances that come up in business. Our clients are like an extension of our family, we care more about their success than even they do sometimes and this bond is something that is felt and shared by the entire Cannashark client community.
I know each day is obviously totally different but what's an average work day for you? Walk me through.
Wake up around 3:30/4:30am PST to start any calls with Asia and East Coast clients who are trying to get stuff done early. Then around 7:00/7:30am PST I start calls and coordination for our west coast clients, ensuring everyone's teams have the most important priorities finished or have clear directions. I have more conference calls throughout the day with regulatory agencies and clients. We sprinkle in some strategic guidance, new business development, and execution road maps. This continues with clients throughout the entire day until about 7pm PST. Towards the end of the day we are communicating with clients and developers in Europe and India.
Some days during the week we are creating financial products, designing advertising and marketing campaigns, or even the occasional mobile app or website for an e-commerce line. Other days we are visiting our clients manufacturing locations, which are creating amazing products; or their enormous cultivation operations outdoors, indoors, or in greenhouses. Everything we do is extremely exciting to us, and being in this industry exposes you to some of the most kind hearted people I've ever met.
On a day when you're not being an executive and you are just being a dad and a husband, what is your life like and how do your days differ?
There are no days off. Constant improvement is critical for success. So when I spend time with my family we listen to audio books as a family about business, life, finance, or history. I used to get some pushback on this from my five year old, but now he repeats what he is hearing & learning. We recognize how blessed we are to experience another day, so we use it as an opportunity to explore the world. We travel as much as we can to explore museums, culture, and food. Everyday is a learning experience!  Two days ago we visited a science museum and learned about a variety of topics from the depths of our oceans, to the universe and dark matter; we also saw beautiful painting-like photographs of nanoparticles. Last month when I visited a client in Puerto Rico I took my family and we explored the El Yunque rainforest, the rock carvings of the native Taino people, and many other beautiful things.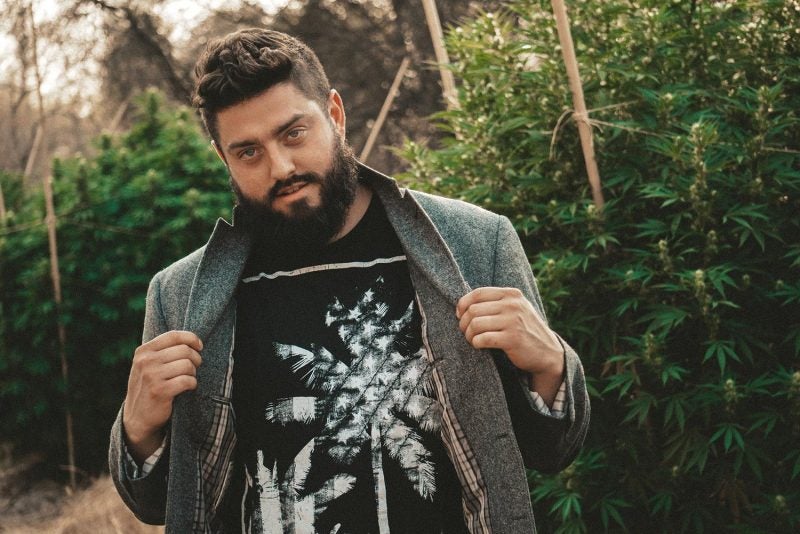 Besides a good night sleep, a healthy diet and exercise, what things would you say are vital to your overall health?
Exercising the mind with audiobooks and experiencing the world through food, art and culture. Also, eliminating stress is extremely important for longevity, I recommend How to Stop Worrying and Start Living by Dale Carnegie. But yes sleep, eating well and exercising are super important as well.
What people have inspired you along your journey, either professionally or people in your family or people in pop culture?
My constant inspiration is always my family; my children drive me to success. In addition to them, all the wonderful mentors who have written life changing books that push my growth as a business owner, and my perception of the world. Some of those authors include: Robert Kiyosaki, Tim Ferriss, Dale Carnegie, T Harv Eker, George S. Clason, Grant Cardone, Simon Sinek, Napoleon Hill, Patrick Bet-David, and MJ Demarco to name a few.
What gives you the greatest sense of gratitude that you feel for your career?
I love helping people; that's why I do what I do, and it's where I get my fulfillment from. Helping business owners succeed allows them to pay it forward by creating new jobs for others and amazing products that create relief; overall this boosts our economy.
When you think of swagger, what defines that? What's your personal definition?
Swagger to me is a combination of the confidence needed for success backed by the skill set and knowledge to deliver. Coupled with an aesthetic to match.
How would you describe your personal style? What types of things do you usually gravitate to style wise?
I like modern new luxury. As for my attire I gravitate towards professional and sophisticated drip. People make assumptions on you in the first few seconds they meet you, making a lasting impression is critical. Pocket squares, sports coats, and sports cars are my favorite.
What new projects are you working on for 2021?
This upcoming year we have the construction of some large farming projects being completed, some game changing technology drops that will enhance the user experience, and some manufacturing locations going on line looking to disrupt the industry. 2021 is going to be our greatest year to date!
What is your best piece of advice for other young entrepreneurs who are trying to build a reputable business and make a name for themselves in such competitive fields like cannabis?
First, don't be afraid to take a leap! Sharpen your high income skills, develop products or services, and find a way to provide enormous value. This compounded overtime is a proven recipe for success.