Guns for sale online and in-person gives a gentler approach to "packing a piece" in Virginia Beach, VA.
Virginia Beach, Virginia – February 18, 2019 – With the precision of a sharpshooter aimed at shattering perceived limitations, one Virginia Beach gun store has upped the ante. Enter, Glenda's Guns. They're sending shockwaves through what has been, up until now, a man's world. Owned and operated by pistol-packing ladies who hold their own in the gun industry, both as competitors and hot shot sales mavens, the gun store is part of a new undeniable wave of consumerism. Welcome to the best place to buy a gun not just for the lovelies behind the counter, but for the brains and bravado they wield.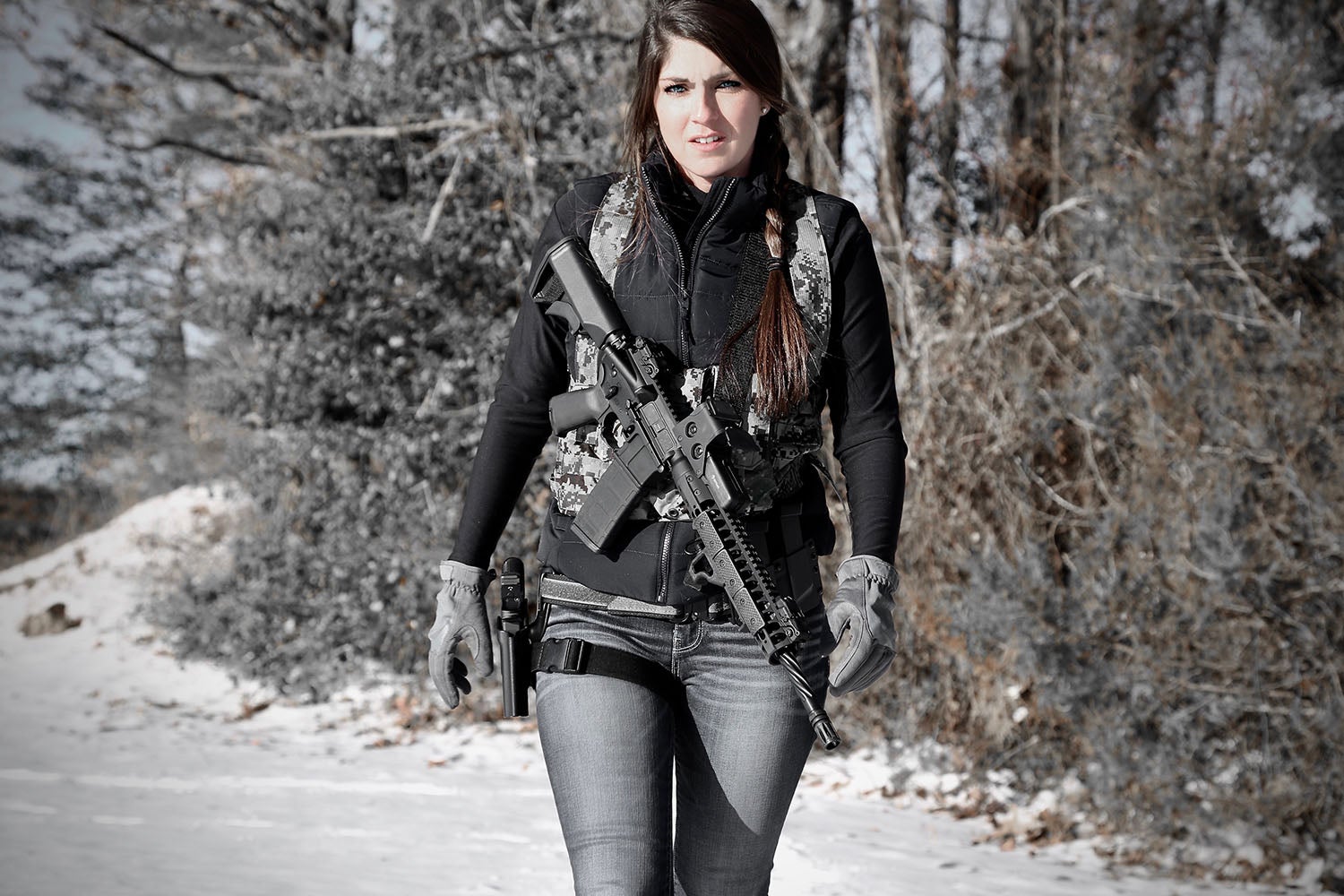 Owned by Glenda Craddock and managed by Amy May, the two women have created a location that's a "gun guy's playground." The store offers an experience where the staff gives customers a knowledgeable take on new and used guns, concealed carry pistols, carbines and the like. Open for just over a month, in addition to the brick and mortar location; the two have added an online store based on their current in-store inventory. Although this store is new, Craddock along with her husband have owned gun stores and Pawn Shops since the mid 90's. Daughter Nina rounds out the threesome by handling all the back room paper work and personnel of all the stores owned by the family. All three ladies are fixtures on the Facebook pages of both gun stores. With 40k plus followers of the two stores they are quite well known in the area. From shooting and training videos to Hump-Day pics these ladies love being themselves on camera.
Glenda's Guns Facebook page customer Chris Heatley says, "Love the environment they have. Walked in and was greeted right away, no one hesitated to help. Ladies there are very knowledgeable. Will be buying from there from now on."