You may know Nicole Arbour by her most notorious, and viral, video on YouTube called "Dear Fat People." Of which a few of "The View" ladies, and other celebrities went at her hard for. She has a whopping 700-million views across all of her online content, and growing. After chatting with her it was clear this upcoming powerhouse personality, was far more than just that episode, and whose Swagger is pretty incredible.
From the moment she rises, Arbour is all about work, work, work. She is driven to do more and expand her reach and horizons as a self described "entrepertainer." Her mornings start with a phone check, then a walk, pilates, and from there a blistering non-stop pace of meetings, appearances, creating, developing, collaborating, marketing, hosting and public speaking. A mouthful right? Try living it. As she points out "when people tried to tell me to stick to one thing, I asked WHY?"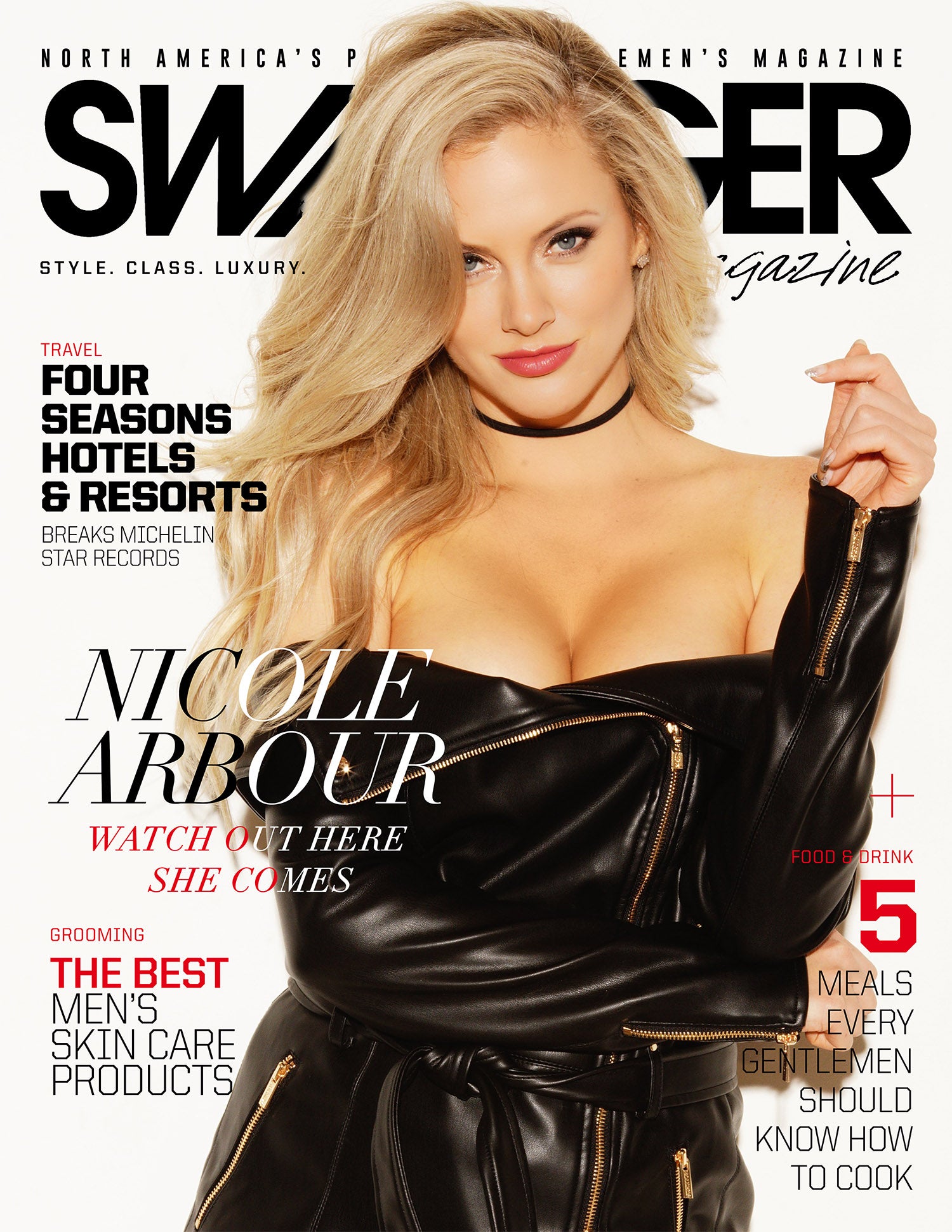 She sees her career as a balance of business mixed with the creative process to produce unique content that engages and motivates her audience. From hosting crazy huge parties in Vegas like "World's Biggest Champagne Shower" to then switch to teaching people about online marketing or giving talks on depression, Nicole Arbour sees it all as a part of what it is she does, as she utilizes the business savvy and creative sides of her brain simultaneously.
In pursuit of her winning goal, she is laser focused on 'maximum impact'.
As she describes it, she's working on "entertainment domination, like an Oprah meets Rogan style" within five years. She strongly believes in not following the norms or having old studio heads tell her how to do "her." From feature films she's writing (that are currently being bid on), to a major podcast coming out this year that will change the podcast game with its style and content — which includes sketch comedy talk show style interviews and panel discussions on varied life topics, developing her 'Go Team Academy' and last, but not least, her book.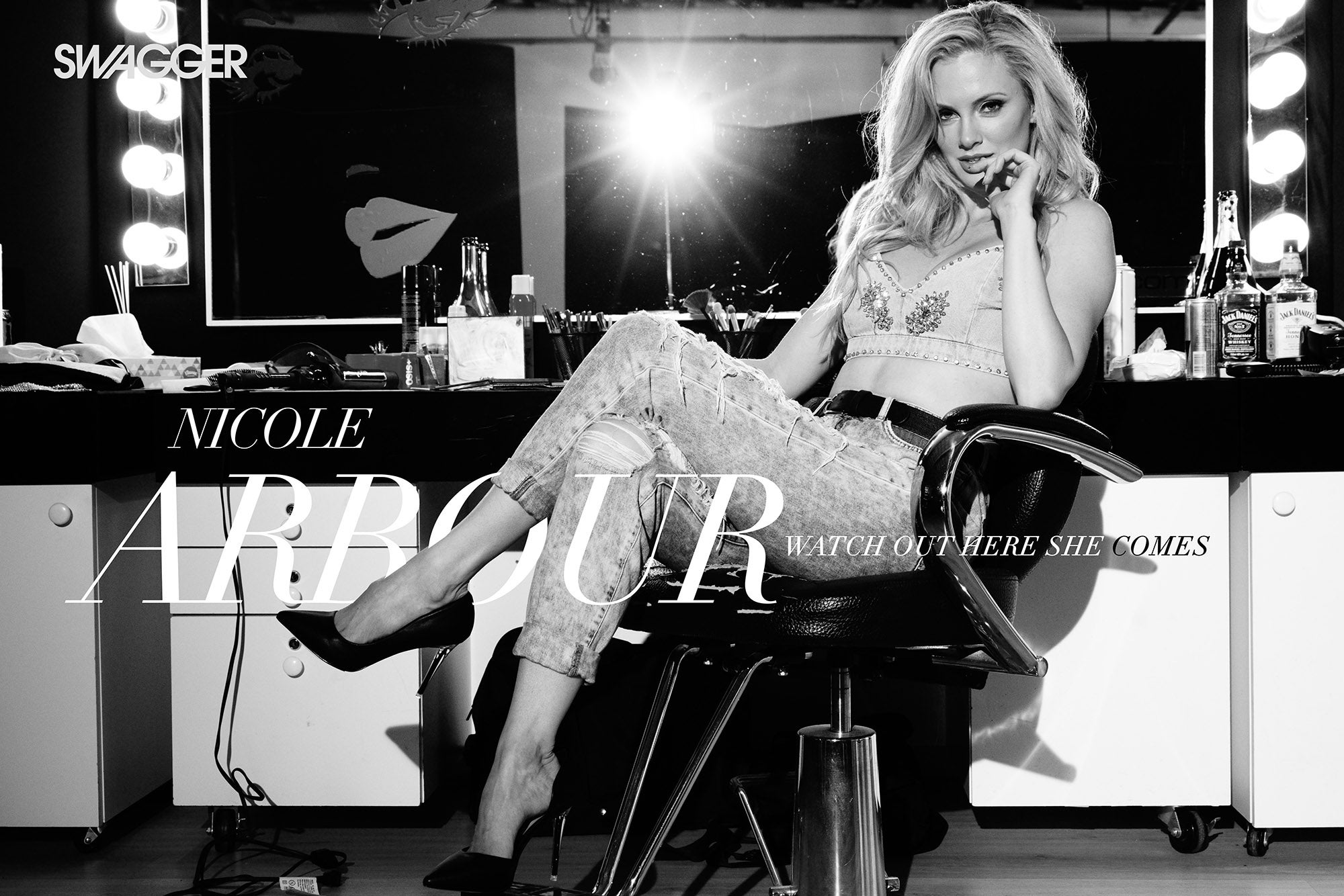 With all that high level energy expenditure, Nicole Arbour stresses how important taking time to meditate and acknowledging her blessings, help keep her moving towards her goals. She journals and focuses on the top three things she is grateful for everyday.
As a great admirer of Oprah, Arbour sees herself following a similar path of blazing her own way, and not letting anyone decide which brackets she should be in — by putting in the work. But at the same time, she wants to help others to grow their careers, and help launch other influencers' careers too.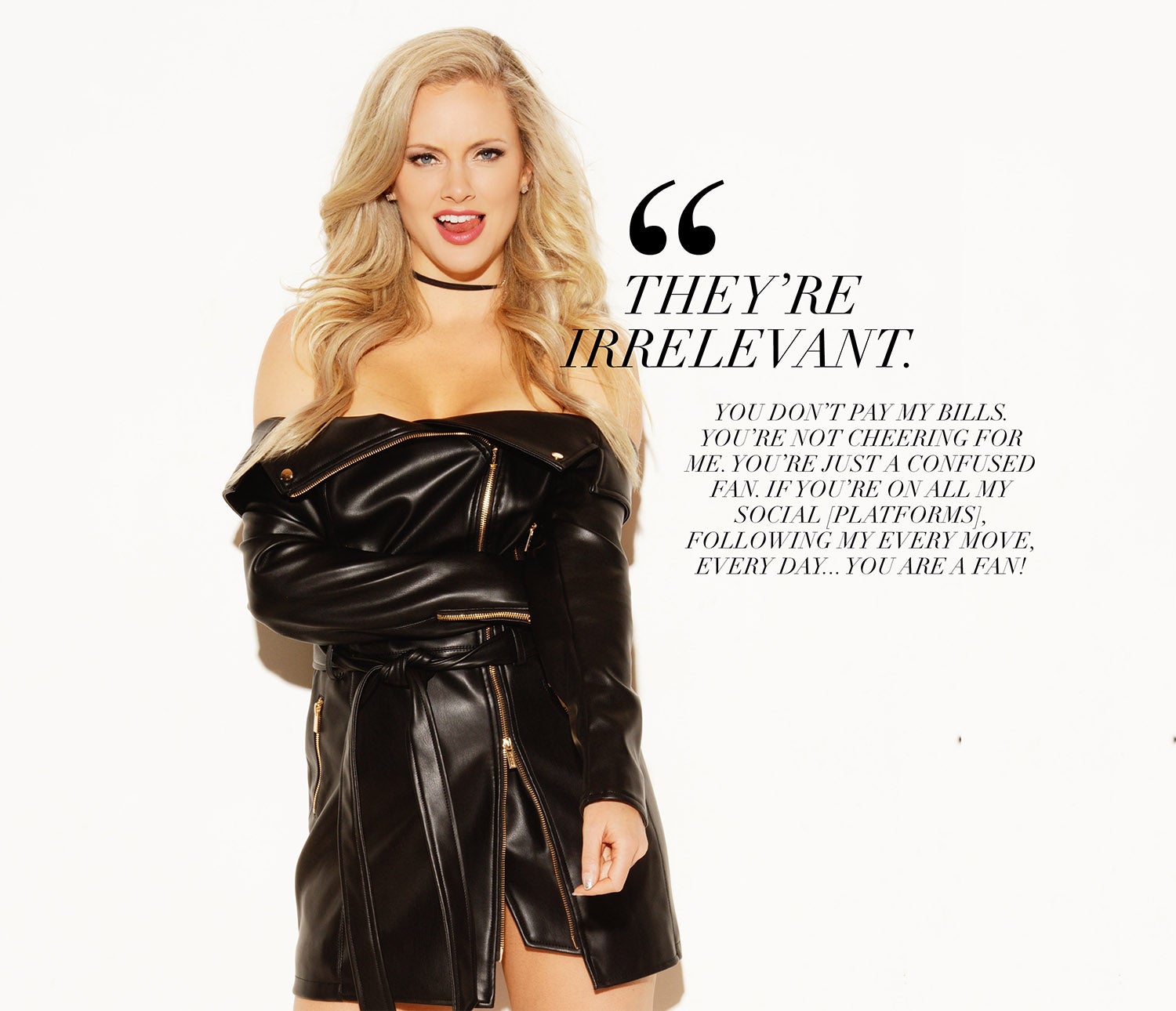 When asked how she handles some of the massive criticism she has received for some of her content — or how she handles criticism by others, she said,
"they're irrelevant. You don't pay my bills. You're not cheering for me. You're just a confused fan. If you're on all my social [platforms], following my every move, every day… YOU ARE A FAN!"
savage! "I really know who I am, and I take lessons from Dolly Parton who stood in the criticism of her looks, and what she was doing in country music years ago… was because she knows who she is."
She advocates that everyone should be themselves and get away from the biggest infection in the world which is "full-a-shitism." In her opinion, it causes depression and unhappiness. People on social media are constantly pretending to be someone else. "We are all just full of shit, and we need to stop it, and start being real with each other — and make fun of each other." As an advocate for mental health, Arbour's passion came alive. She believes we need to deal with our issues honestly and openly, and stop relying on outside substances. Arbour spoke about the time she's been spending with first-responders, and combat veterans, and that she better understands real trauma versus perceived trauma.
Arbour strongly believes that we are what we consume. She advocates for people to focus more on the positive aspects of social media, and not just dwell in the realms that keep us angry and divided.
This social media juggernaut, comedian, singer, model, actress, host, cheerleader, influencer and BOSS is far more than meets the eye. As big an impact she has already had, the sky is still truly the limit for her. As a Canadian woman that believes that "I take care of my team and cheer for them to succeed everyday," it's hard not to cheer for her.
---
Credits:
Photographer: Paul Buceta
Hair and Makeup: Monica Kalra